Yorkshire 3 Peaks Challenge - Fundraisers Walk The Extra Mile For OIAM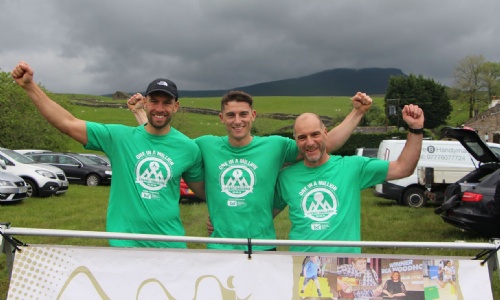 18th June 2019. THANK YOU to our 38 adventurous supporters who braved some adverse weather conditions and joined us for our annual charity Yorkshire 3 Peaks Challenge, sponsored by Business Enterprise Fund, on Saturday 8th June 2019 as Storm Miguel brushed through the Yorkshire Dales National Park.
A massive congratulations to EVERYONE for getting up early, stepping out of their comfort zone to take part in this famous gruelling Yorkshire challenge and walking the 23.3 mile route, climbing 7027ft in the process. Our first three walkers completing this year's Y3P challenge in an impressive 7 hours 43 minutes!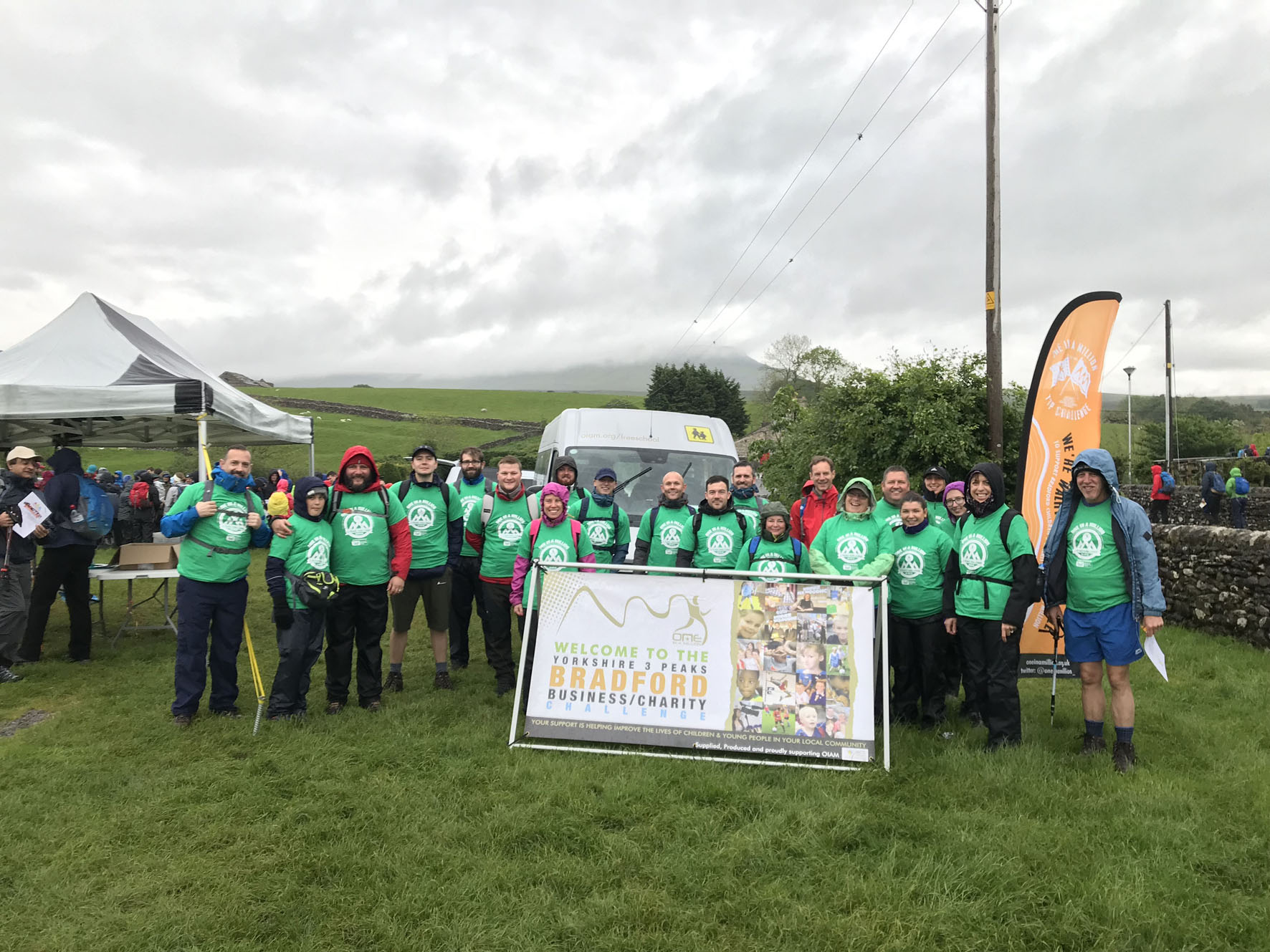 Although not all participants completed this year Y3P Challenge, everyone can be rightly proud of themselves for pushing their limits and taking part despite some of the wettest weather conditions that we have experienced over the years.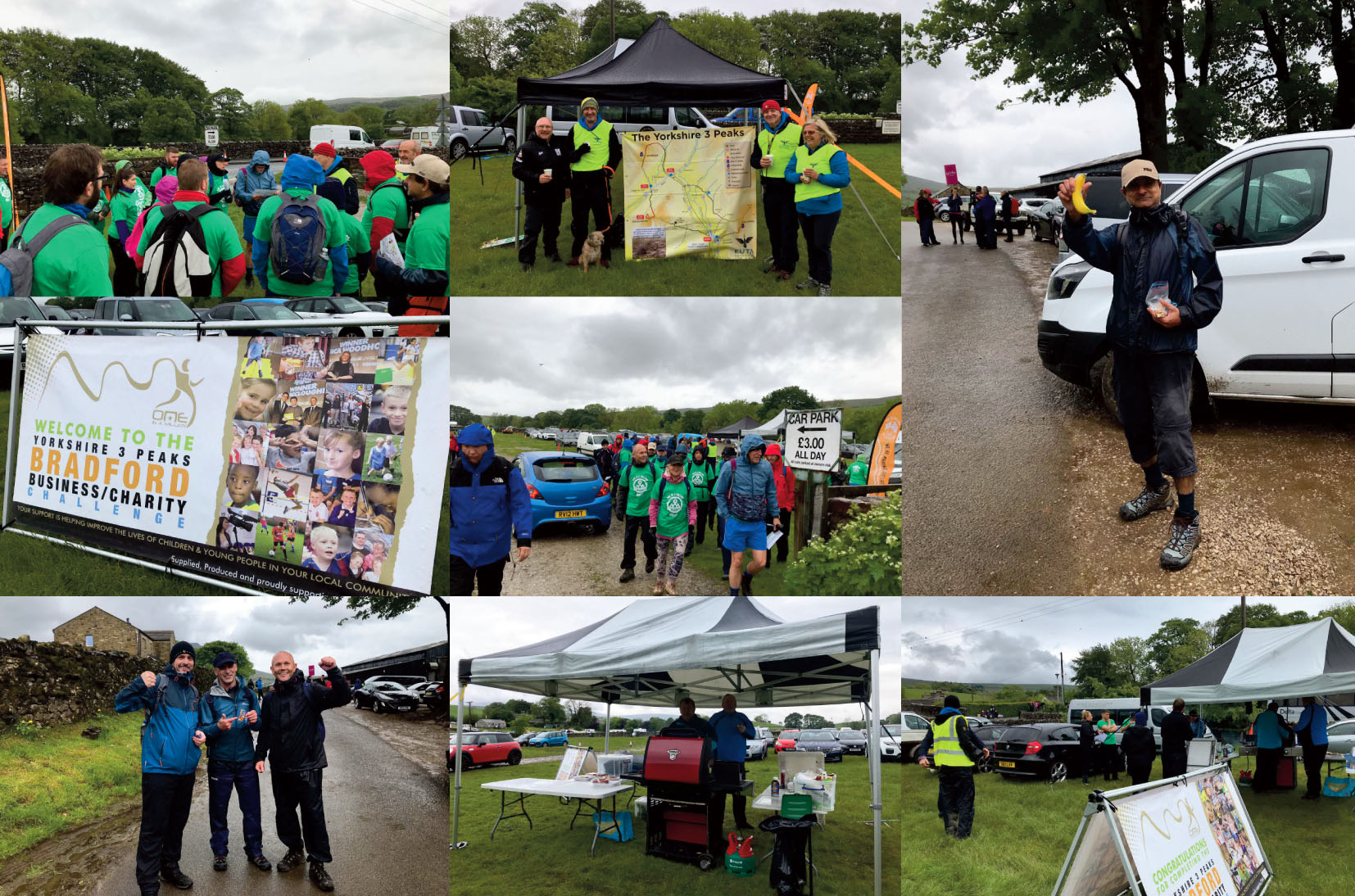 Despite the conditions, all walkers arrived back to base in Horton in Ribblesdale, expertly supervised once again by OIAM staff and Phil Lee and his fantastic team of experienced KUTA Outdoors marshals' whom we would like to say a big thank you!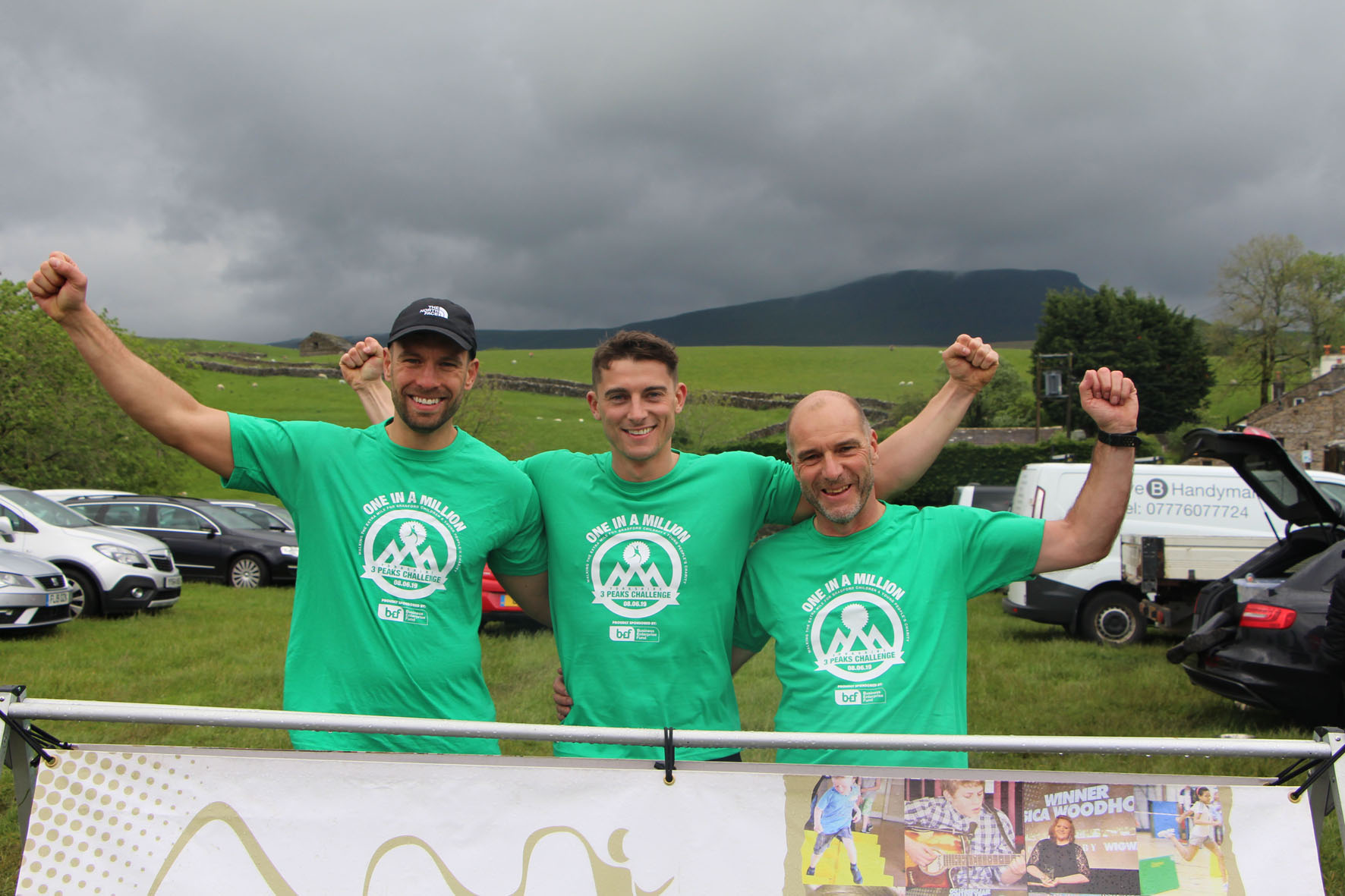 The day's achievements were rewarded at our celebratory barbecue, cooked by our friends and Head Chef's Keith and Ian Taylor from the Bingley Bantams. Certificates were awarded to everyone who completed this year's Y3P Challenge and stories were exchanged as the sun finally made an appearance.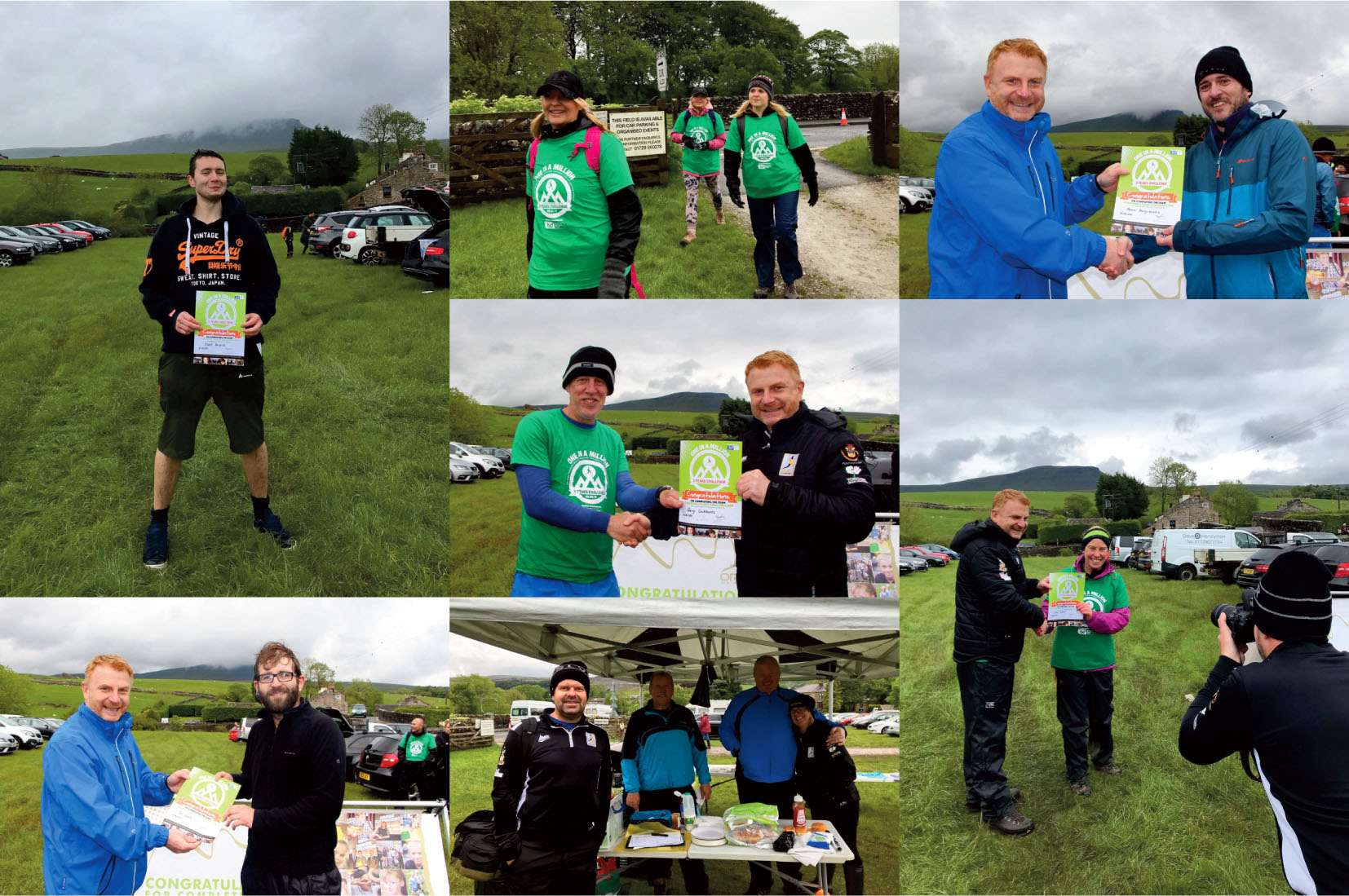 "From start to finish the event organisation and support was just superb – from setting up the Just Giving Page to the pre event details and guidance, right through to the checkpoint support and encouragement throughout the hike, and the fabulous cheers we received from the Exec team who all made the effort to be there to greet us at the end of the day as we arrived back at base. As is consistent with the One In A Million Team it really represented the value they place on those taking part and their team ethos. Even when times were tough, that support kept a smile on my face throughout in spite of the horrendous weather conditions! – 'our pain their gain' was the motto of the day! I couldn't recommend this event through the One In A Million team highly enough for those wanting to face a rewarding challenge, in a fantastically supportive and organised way, and to ultimately make a difference to the lives of our young people, and I'm extremely proud to be a Corporate Partner of such an amazing charity". Joanna Charles – HR Dept (Director) (pictured below).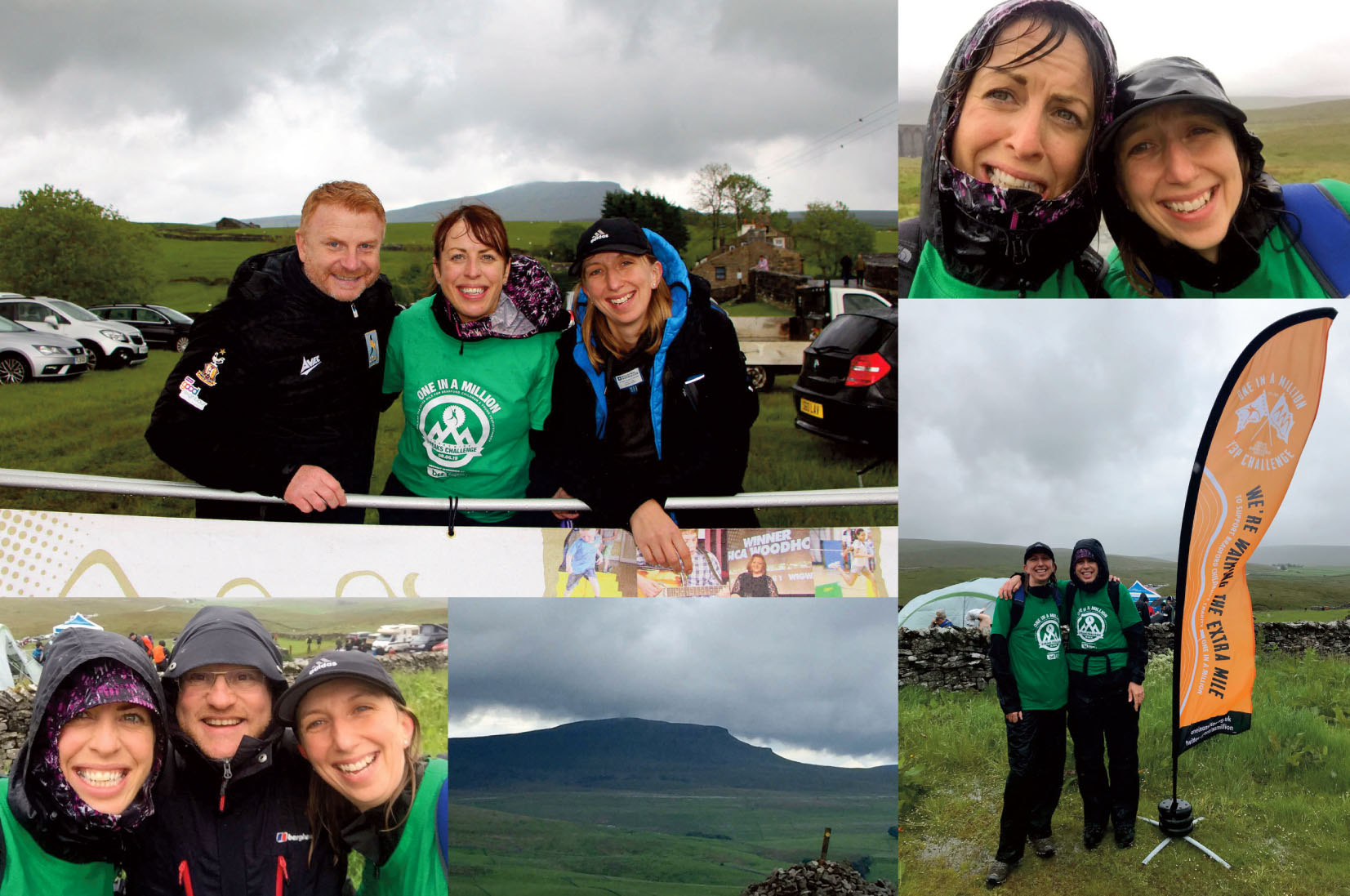 "I did the Yorkshire 3 Peaks Challenge on Saturday on behalf of your charity and I wanted to get in touch to say thank you to your staff and the Kuta Outdoors team. Craig and Phil and the rest of the team whose names I didn't catch were great. They were helpful, knowledgeable and encouraging and their support and guidance was the difference between me making it and crying off halfway round. Please pass on my thanks". Joe Wood – LMB Group.