Y3P 2018 - Walking The Extra Mile for One In A Million Charity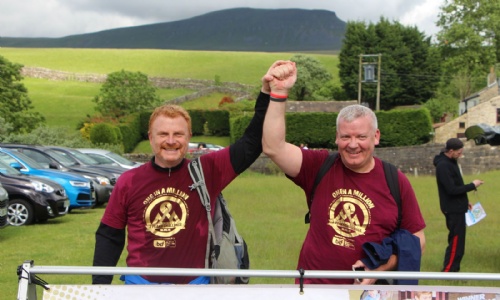 21st June 2018. On Saturday 16th June 2018 our courageous team of 49 OIAM supporters from; Bingley Bantams, Provident Financial Group, Bradford University, HSBC and Liversedge Ladies, set off from Horton In Ribblesdale, in the driving rain at 7am, to tackle the Yorkshire 3 Peaks to support our charities community projects.
The challenge involved climbing the three highest peaks in Yorkshire; Pen-Y-Ghent (2,415 ft), Whernside (2,415 ft) and Ingleborough (2,372 ft), walking a total of 23.3 miles (46,600 steps), in under 12 hours.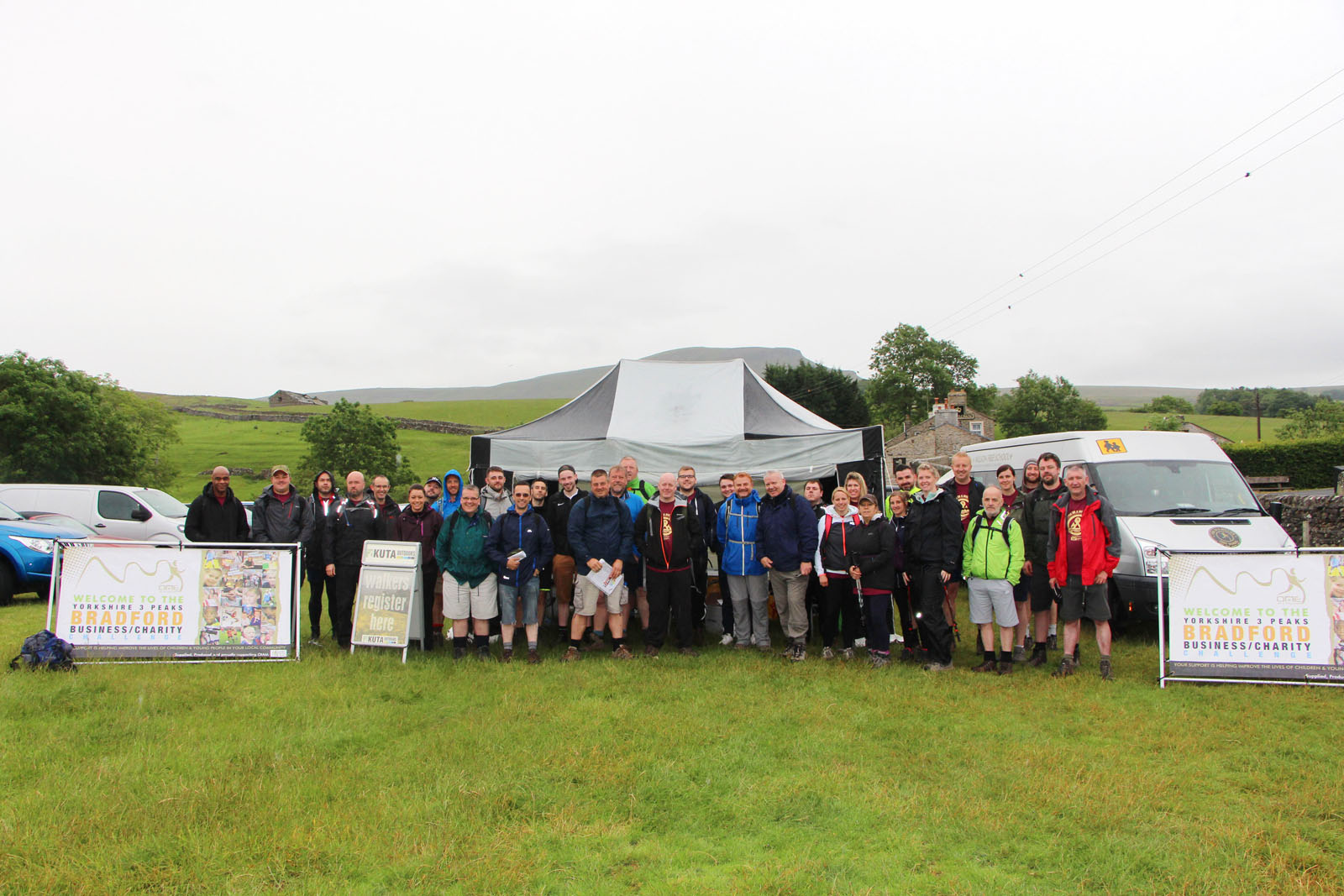 The Y3P 2018 challenge was made tougher by the extremely wet weather conditions and poor visibility on top of each peak. With only 10% chance of sunshine forecast, the majority of the team still managed to finish in well under 12 hours, with Ben Jacobs, Joel Turner, Nigel Dickinson, Paul Inman managing an impressive time of 8 hours, 26 minutes.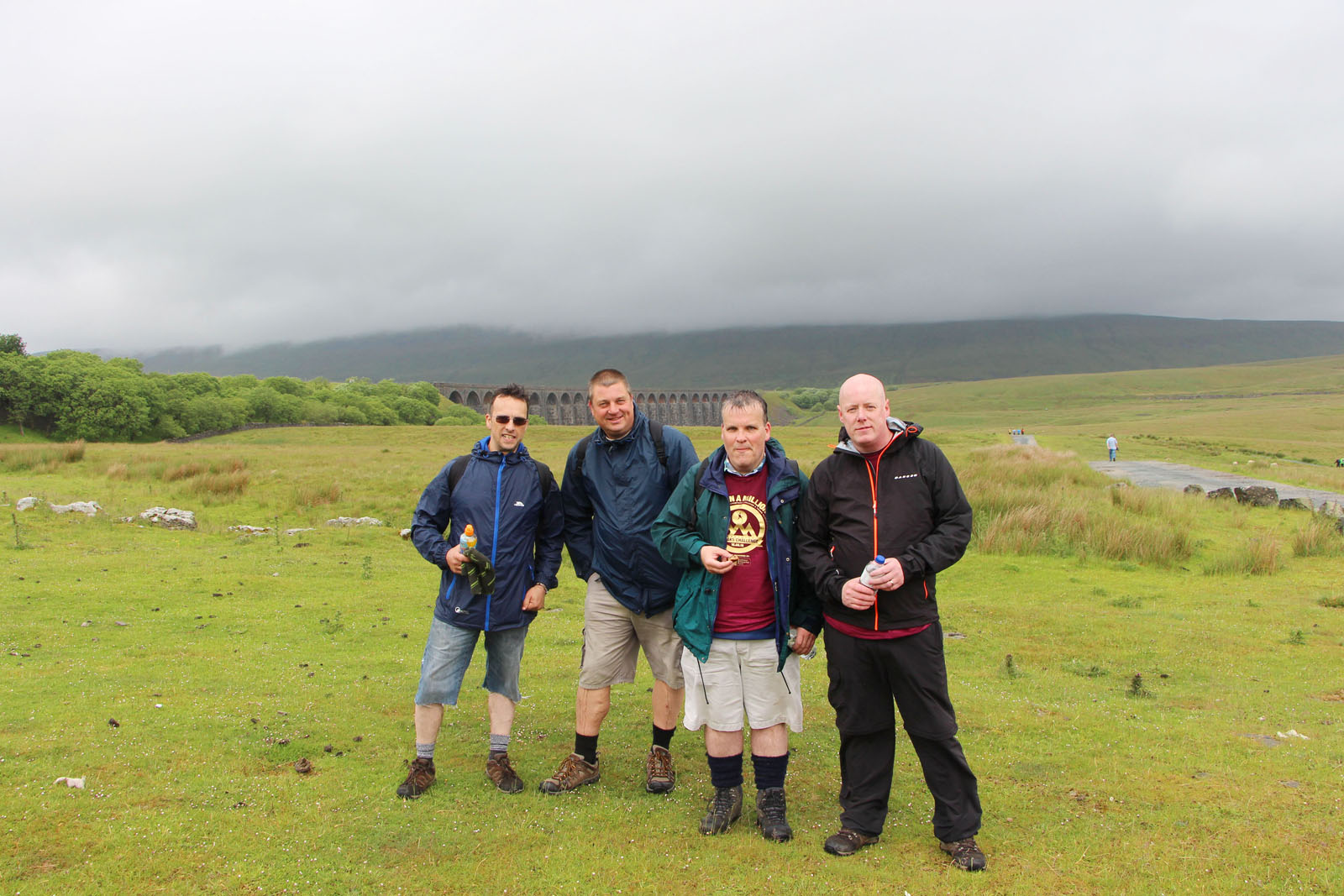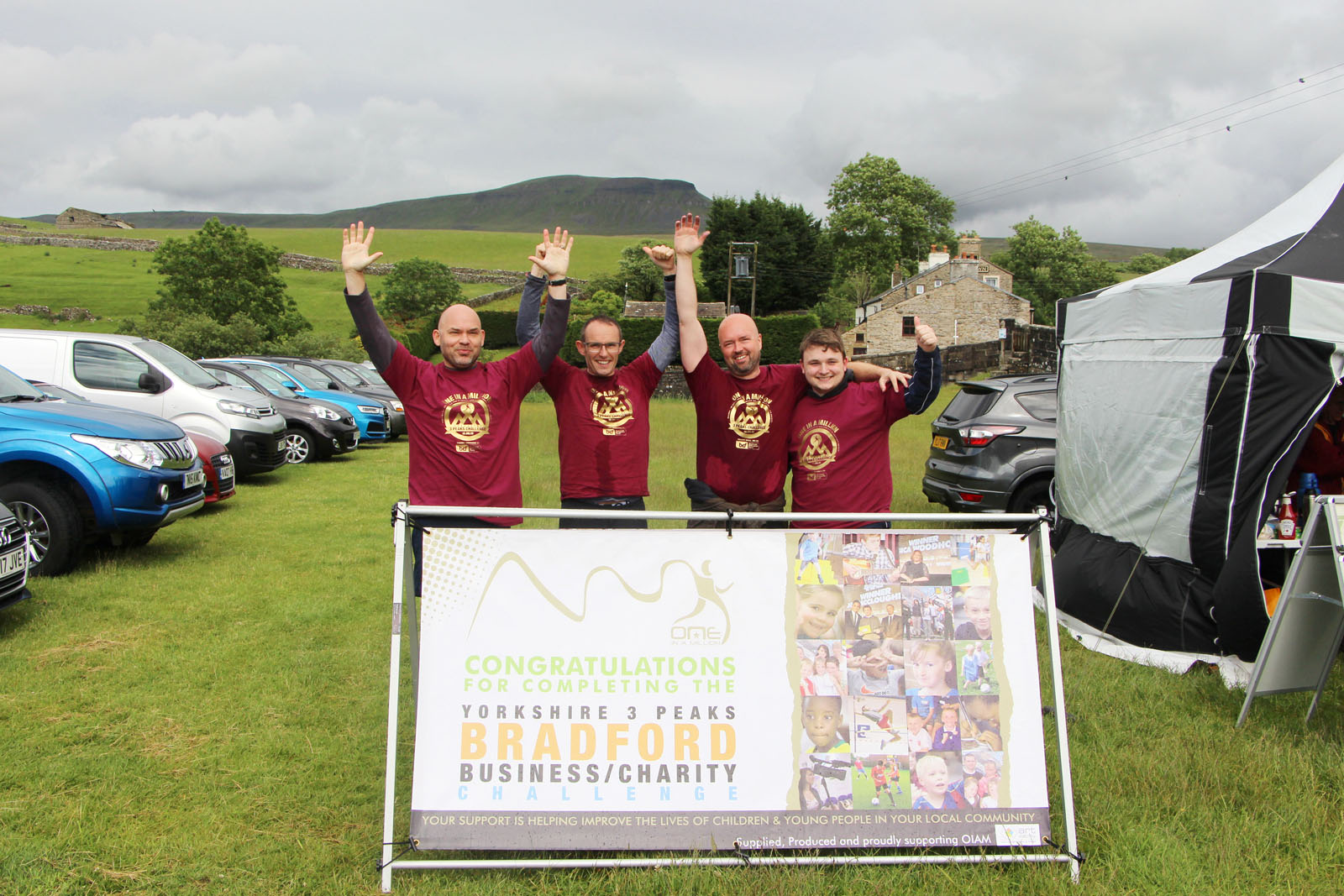 All walkers arriving back to base safely, thanks to the expert supervision of Phil Lee and his trusted team of KUTA Outdoors marshalls.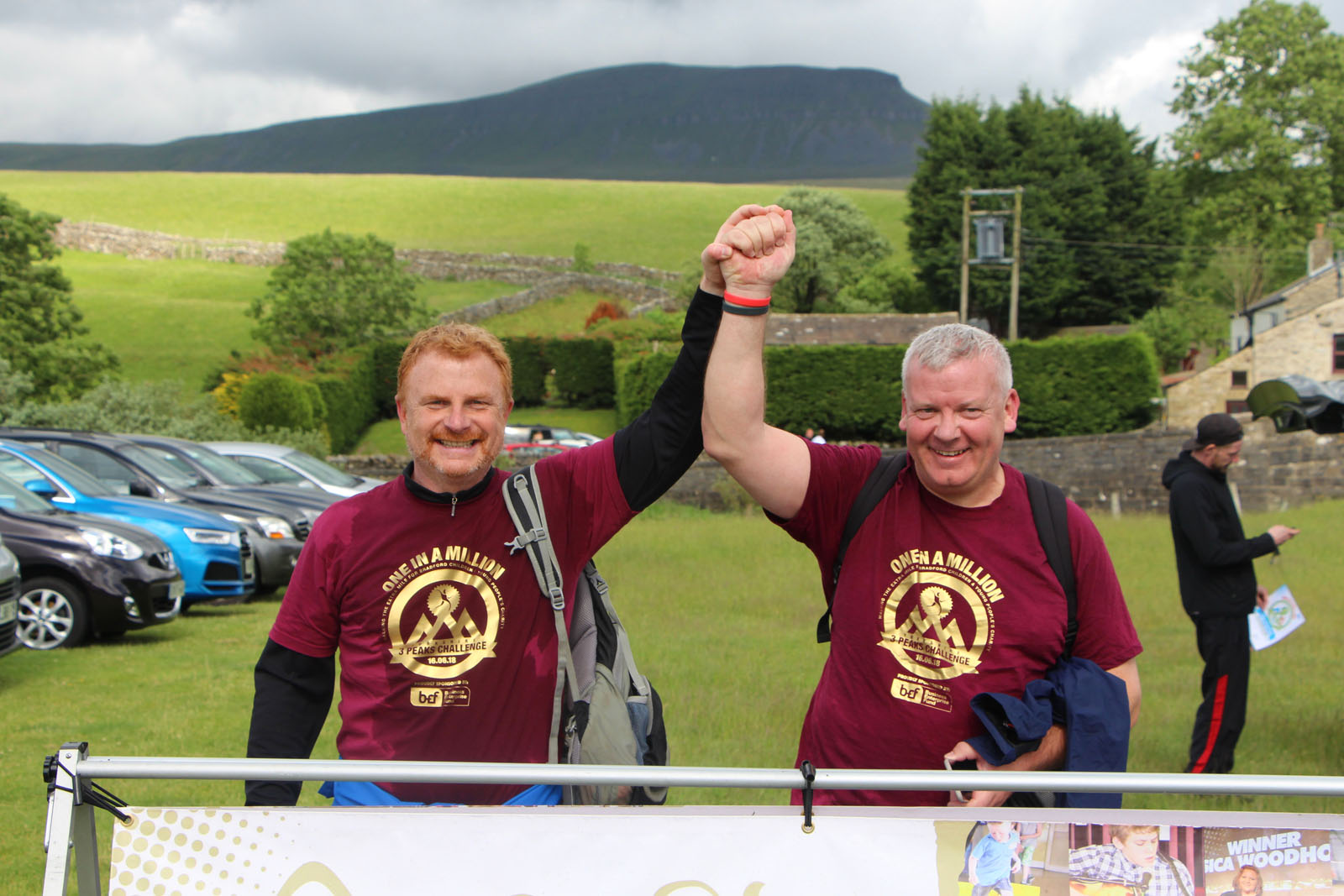 Also joining us this year, was our Welsh 3000's team who took part as their final big practice session ahead of their 15 peaks in 24 hours' challenge in July. Phillip Venter, Simon Wilde and George Dobbins completing the Yorkshire 4 Peaks in an impressive 10 hours 36 minutes.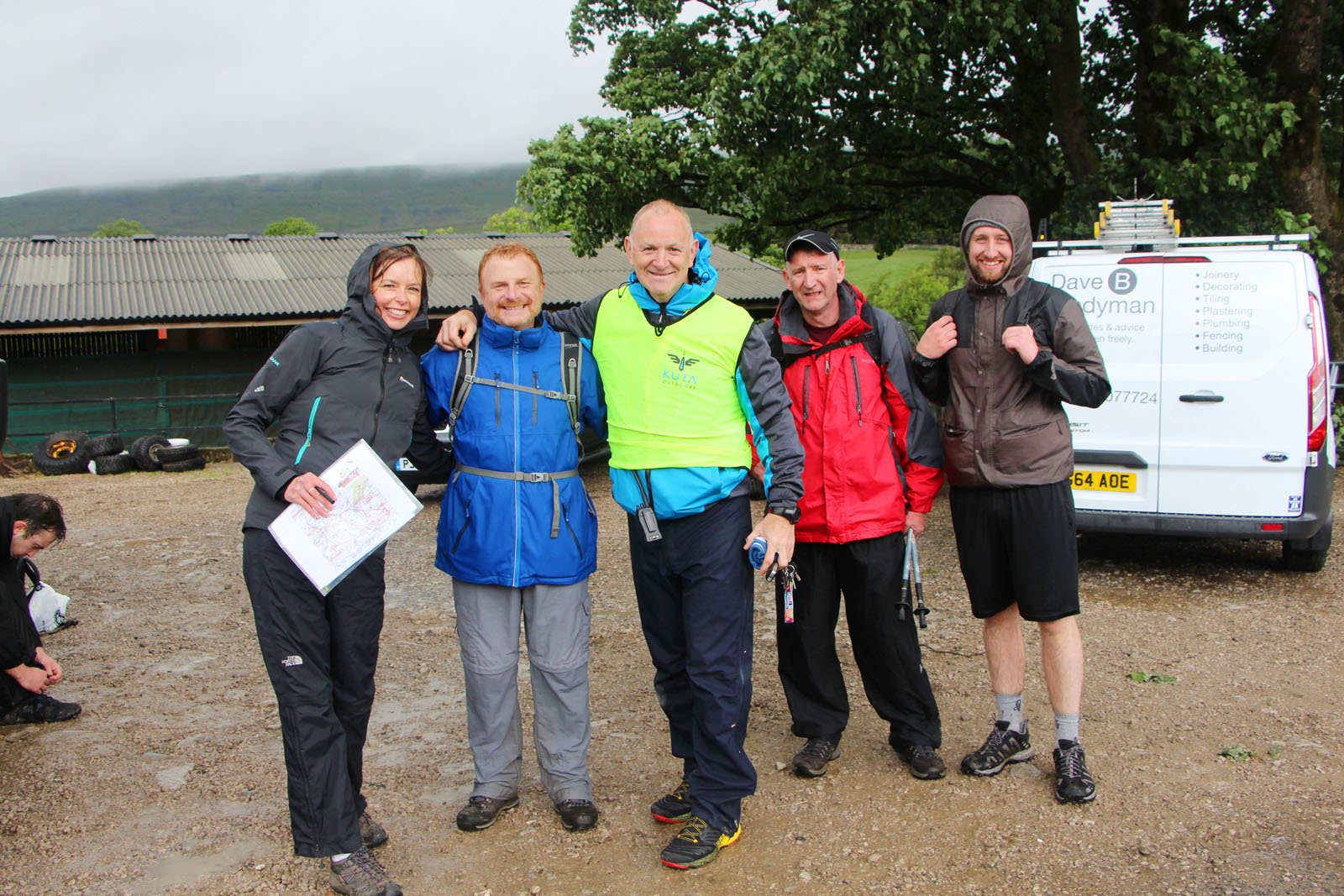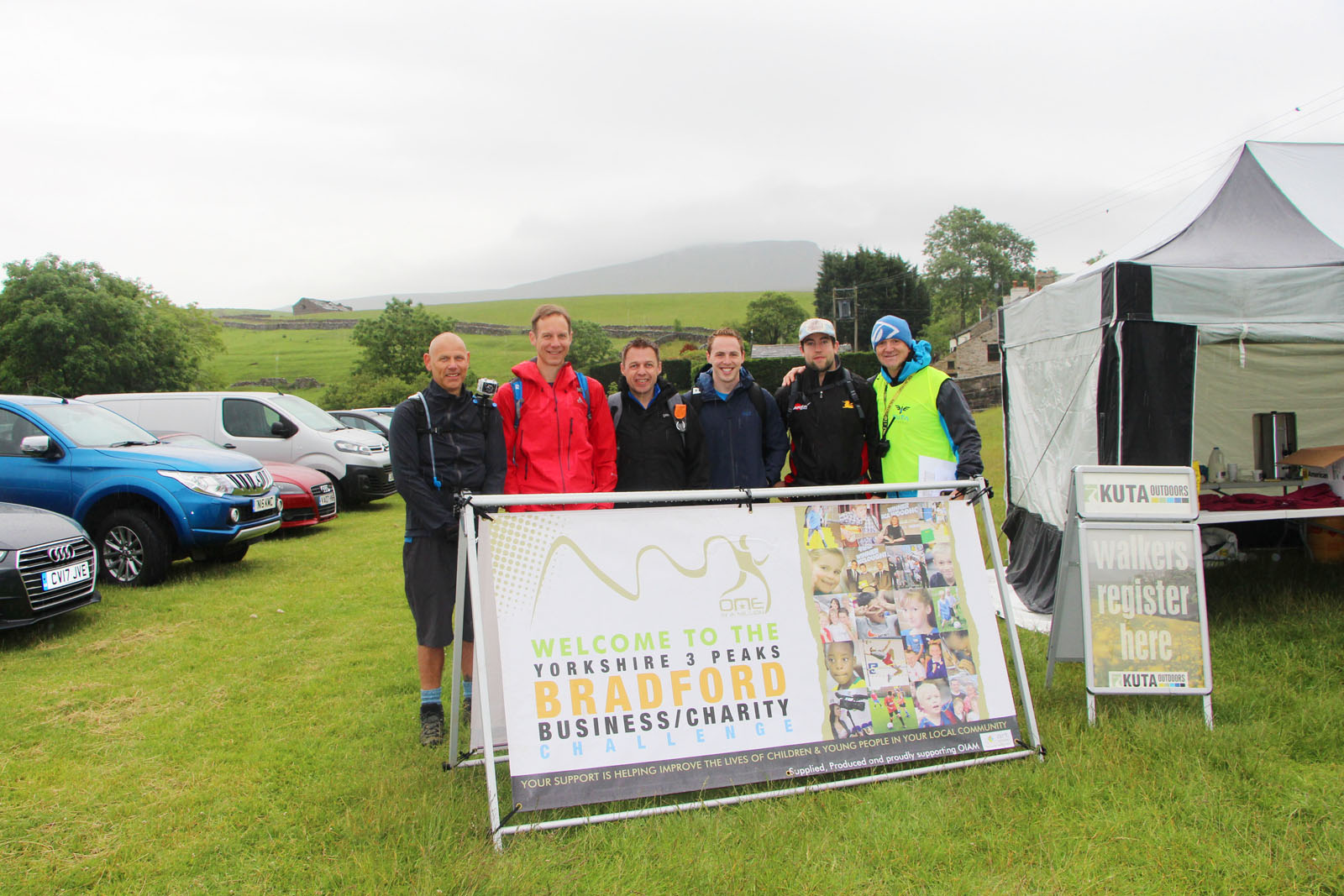 Sharon Orr, Provident Financial Group celebrating a great achievement alongside Wayne Jacobs, OIAM CEO.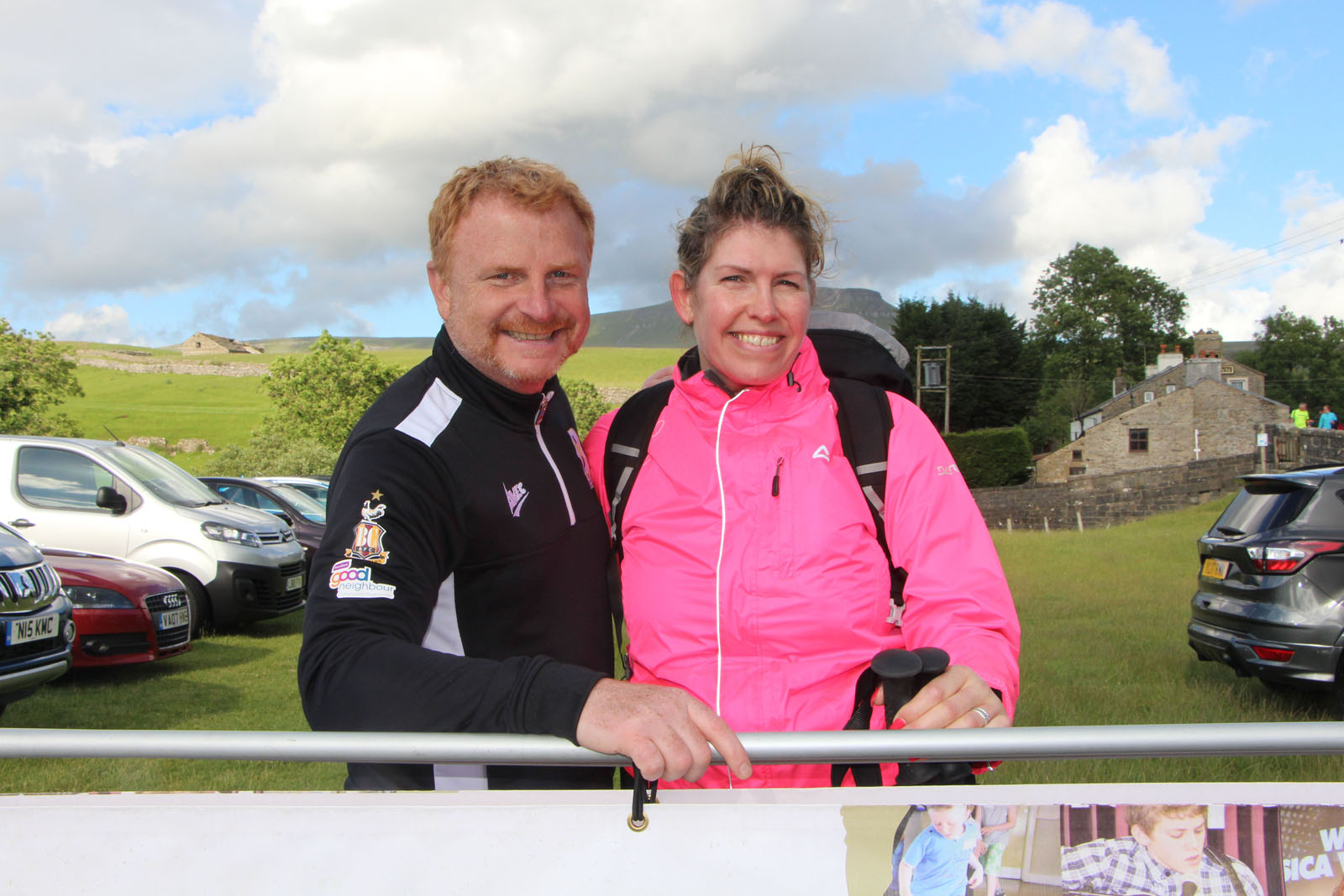 The day was rounded off with a celebratory barbeque, sponsored by Bingley Bantams and expertly cooked by 'Head Chef' and co-organiser Keith Taylor, supported in a cameo role by his brother Ian Taylor. (Keith, Ian and Craig McCall pictured below with Wayne Jacobs, OIAM Co-founder). Thank you once again guys!!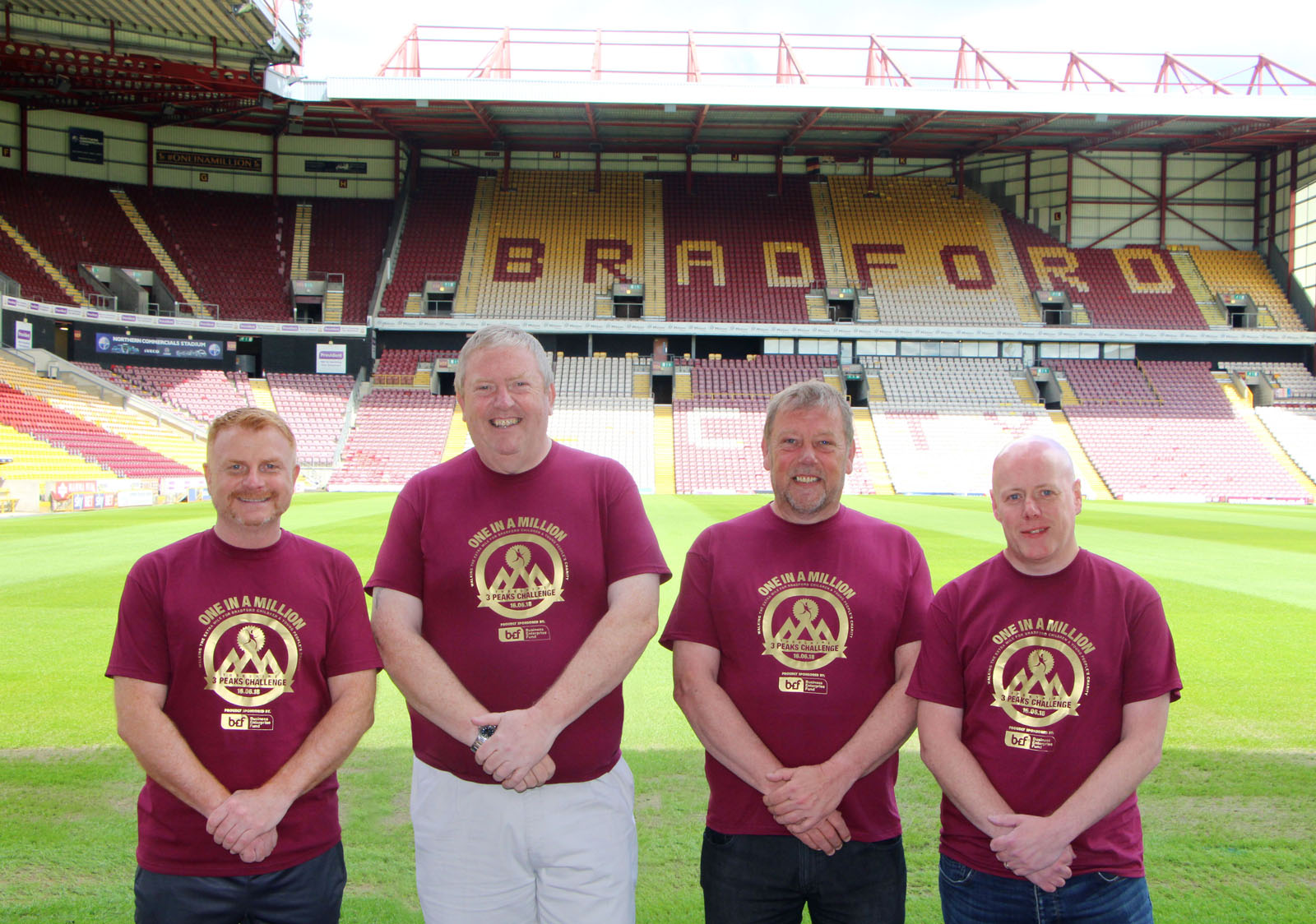 We would like to thank all our walkers and congratulate them for participating in our Y3P Challenge 2018 despite the adverse weather conditions and raising over £8,000 to support our charities work amongst the children & young people of Bradford.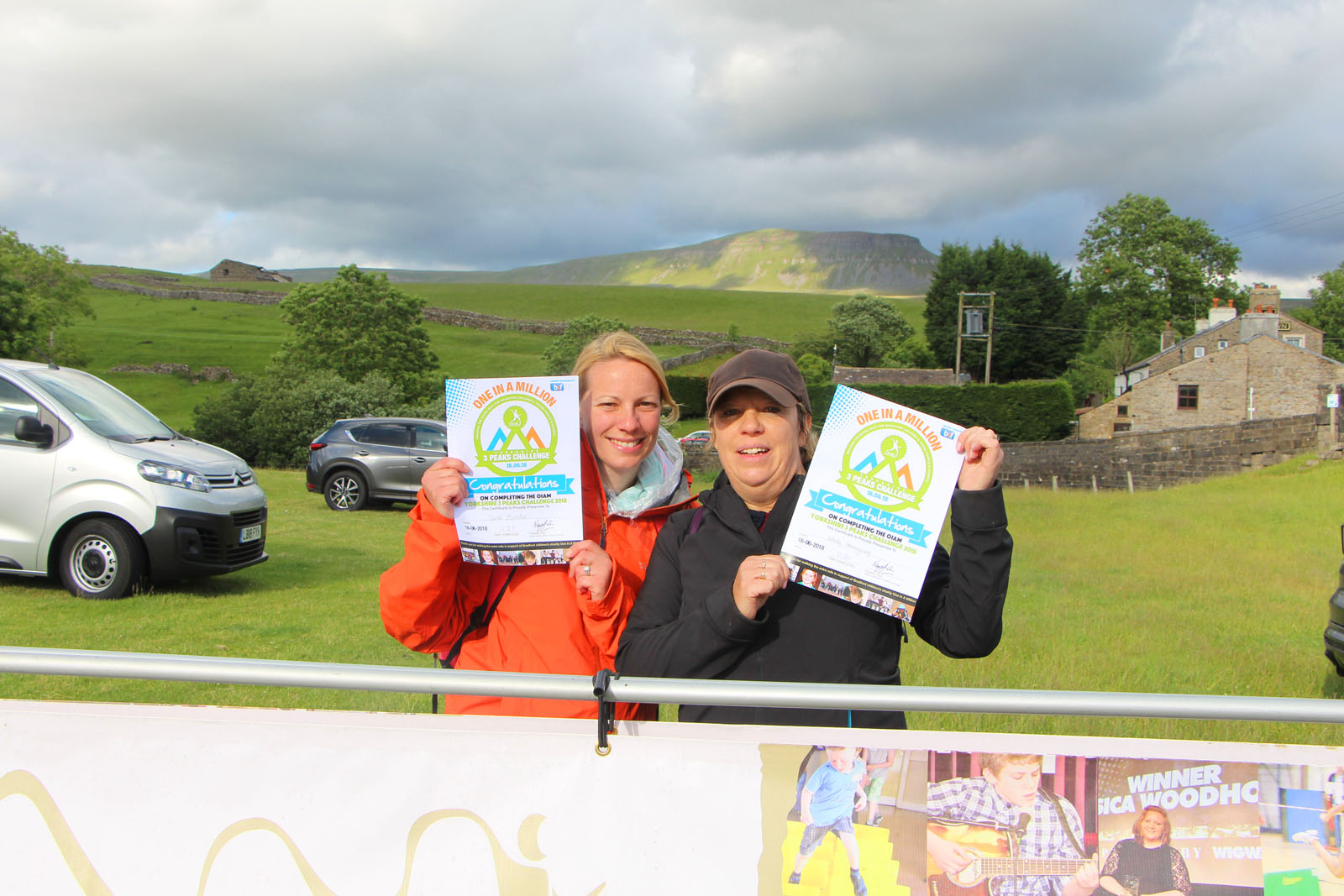 Congratulations Wendy Hemingway and Sarah Butcher (pictured above) for displaying grit and resilience in completing the Y3P Challenge.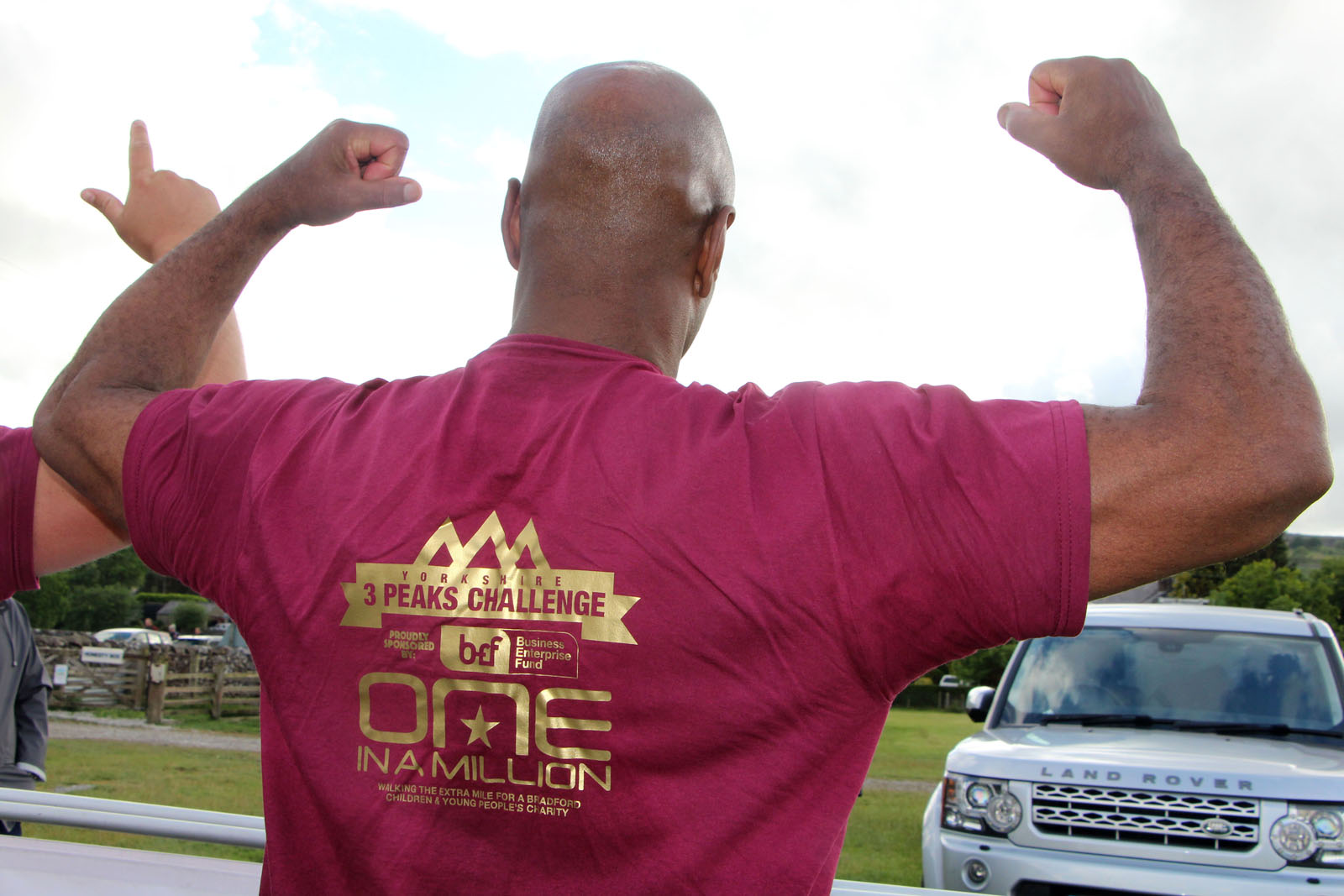 Thank you again to The Business Enterprise Fund (BEF) for sponsoring our Summer Walks Appeal 2018 for the second year running!