When good neighbours become good friends!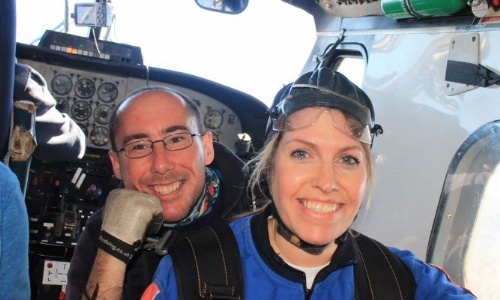 5th July 2017. IN THE SPOTLIGHT: Sharon Orr, Community Affairs Manager of Provident Good Neighbour Community Programme talks about One In A Million.
OIAM: You have been supporting OIAM since 2012, what prompted you to finanically support the charity?
Sharon: The Provident Good Neighbour Programme is all about supporting organisations in the areas of the greatest need, as well as those who have the potential to make the greatest impact. OIAM's values and dynamic approach really resonated with us. We recognised that we had an opportunity to help them add real value to an already innovative delivery model and to support our local community here in Bradford.
OIAM: As a principle partner of OIAM, how have you seen us grow?
Sharon: It's clear that everyone at OIAM is driven by a commitment to making a difference to the lives of every single young person who comes through their doors. It's more like a family in many respects. Their passion shines through and has clearly allowed them to continue their journey to create a holistic education and outreach proposition that's exemplary.
OIAM: As well as professionally, you have personally supported OIAM, can you tell our readers about some of them?
Sharon: Within the first hour of meeting Wayne and Craig, I'd agreed to do a skydive. I did leave that meeting wondering what on earth I'd done! But I'm glad I took that leap of faith (literally!) and what spurred me on, was knowing that I would also be able to make a personal contribution. Provident runs an employee matched funding programme, so I was able to double my sponsorship too.
OIAM: How many programmes do you support nationally?
Sharon: Our Good Neighbour Programme covers the UK and Ireland – we currently have around 30 long-term partners.
OIAM: You know how important our charity values are to us (compassion, honesty, integrity and excellence), what values are important to you?
Sharon: Our company values underpin how we do business and our social purpose is driven by our five core values which run throughout everything we do, including our community investment programme: fair, responsible, accessible, straightforward, progressive.
OIAM: Who are your greatest inspirations in life, past and present?
Sharon: Well, as an ex-rower, I would have to say Sir Steve Redgrave. He's a very straightforward man who just gets on with it with a single focus on the end goal. He's achieved so much, both during his career and now in retirement. I have to say though, that I take huge inspiration on a daily basis from our community partners. I see the commitment and sacrifices they make to bring hope, support and a future to the many people who need it the most. I feel regularly humbled by this.
OIAM: How do you see our partnership developing in the future?
Sharon: We're currently working with OIAM to understand the best way that we can bring other support programmes to the table, for example through the literacy programme that we're developing. We're also in the process of exploring how an innovative approach to mentoring could be introduced to address the wide-ranging needs of students as they progress through their secondary education.
OIAM: As you know, we are passionate about making a lasting difference in the lives to the children and young people, in order to extend their life chances, and creating meaningful pathways that might not have otherwise existed, what do you want your life to be remembered for?
Sharon: Ooh, that's a tough one! I'd like to think that people will remember me for having a sense of purpose and being able to bring that to life through my work. And that I truly cared.
One In A Million would like to express its deepest gratitude to Sharon Orr and all of her colleagues at Provident Good Neighbour Community Programme for their continued partnership and support during the last five years. We're excited about the collaborative opportunities that are being developed which will impact even more young lives across our region.