Walking The Extra Mile For Charity Y3P 'Tribe' 2021 Proudly Sponsored By Schofield Sweeney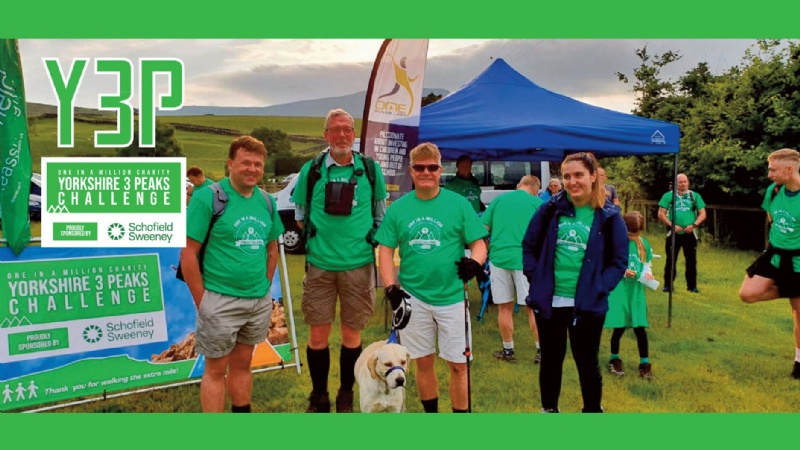 16th July 2021. THANK YOU to our 18 adventurous supporters who joined us in the stunning Yorkshire Dales for our annual charity Yorkshire 3 Peaks Challenge, sponsored by Schofield Sweeney.
Many congratulations to EVERYONE for getting up early, stepping out of their comfort zone to take part in this famous gruelling Yorkshire challenge and walking the 24.5 mile route, climbing 7027ft in the process.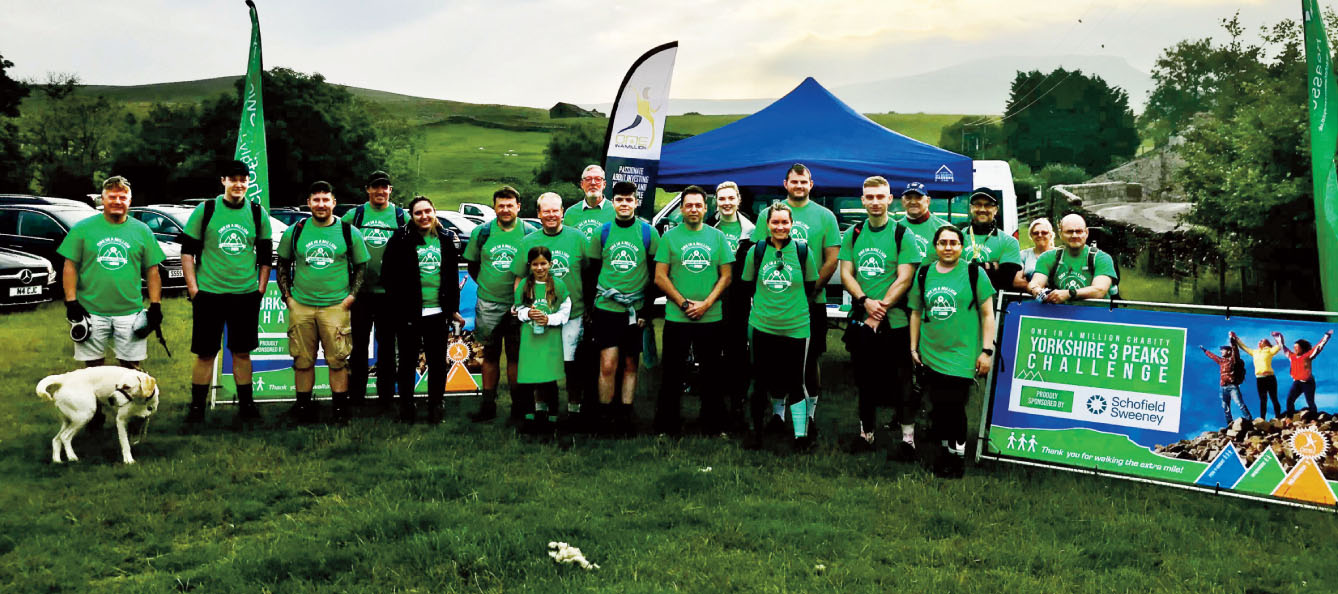 This year we opened up this iconic challenge encouraging Bradford businesses to enter teams of 3 x colleagues of all abilities, to push their limits and walk 1, 2 or 3 of the Yorkshire 3 Peaks.
We would like to thank; AJS Training Solutions, Illingworth McNair, Naylor Wintersgill, NPS Group, Packetts and Schofield Sweeney for all entering teams and making the day a great success!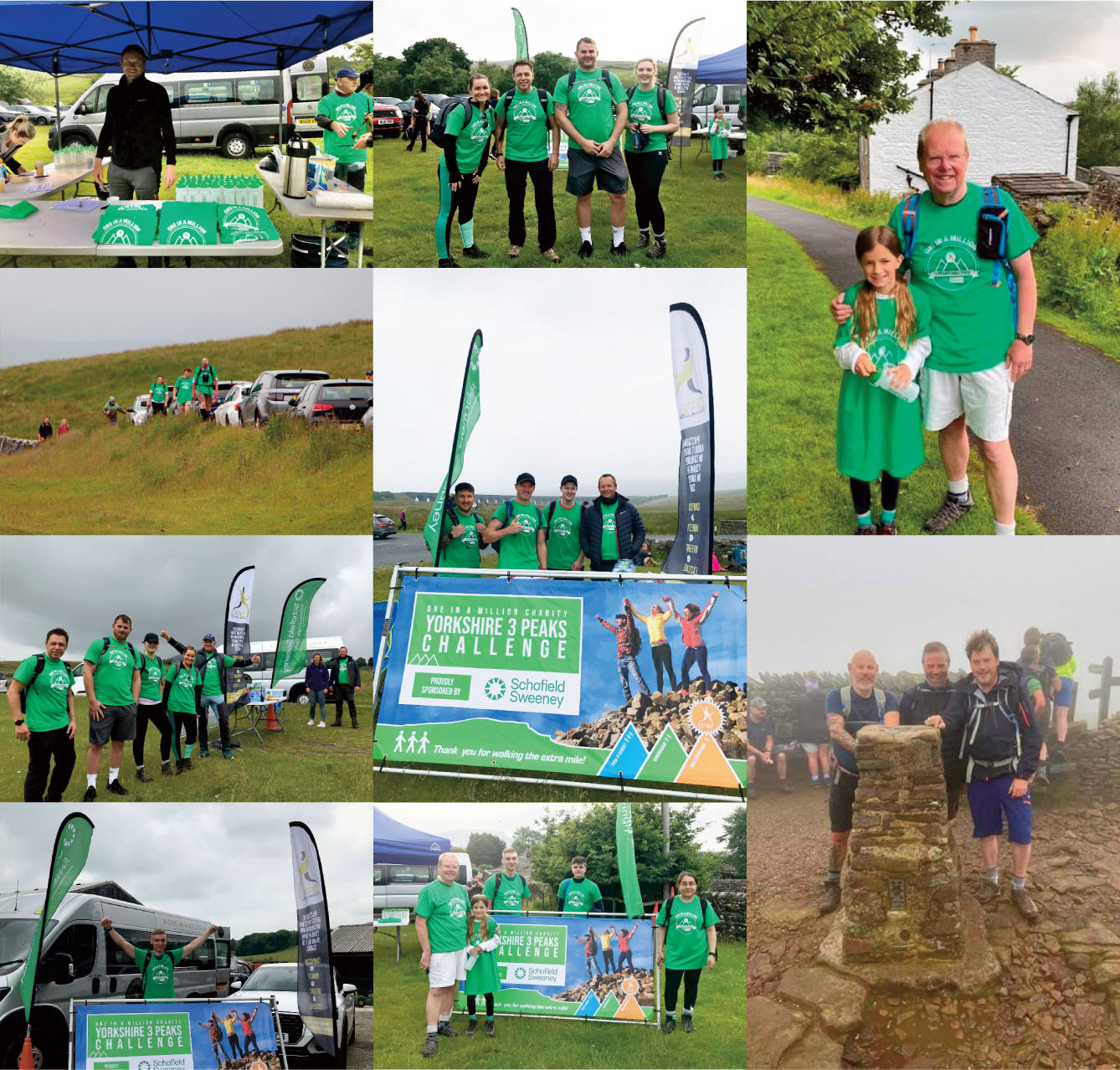 Throughout the day, there were many stories of courage, and we would like to say how proud we are of everyone who took part and walked the extra mile, pushing their own limits to complete their personal challenge!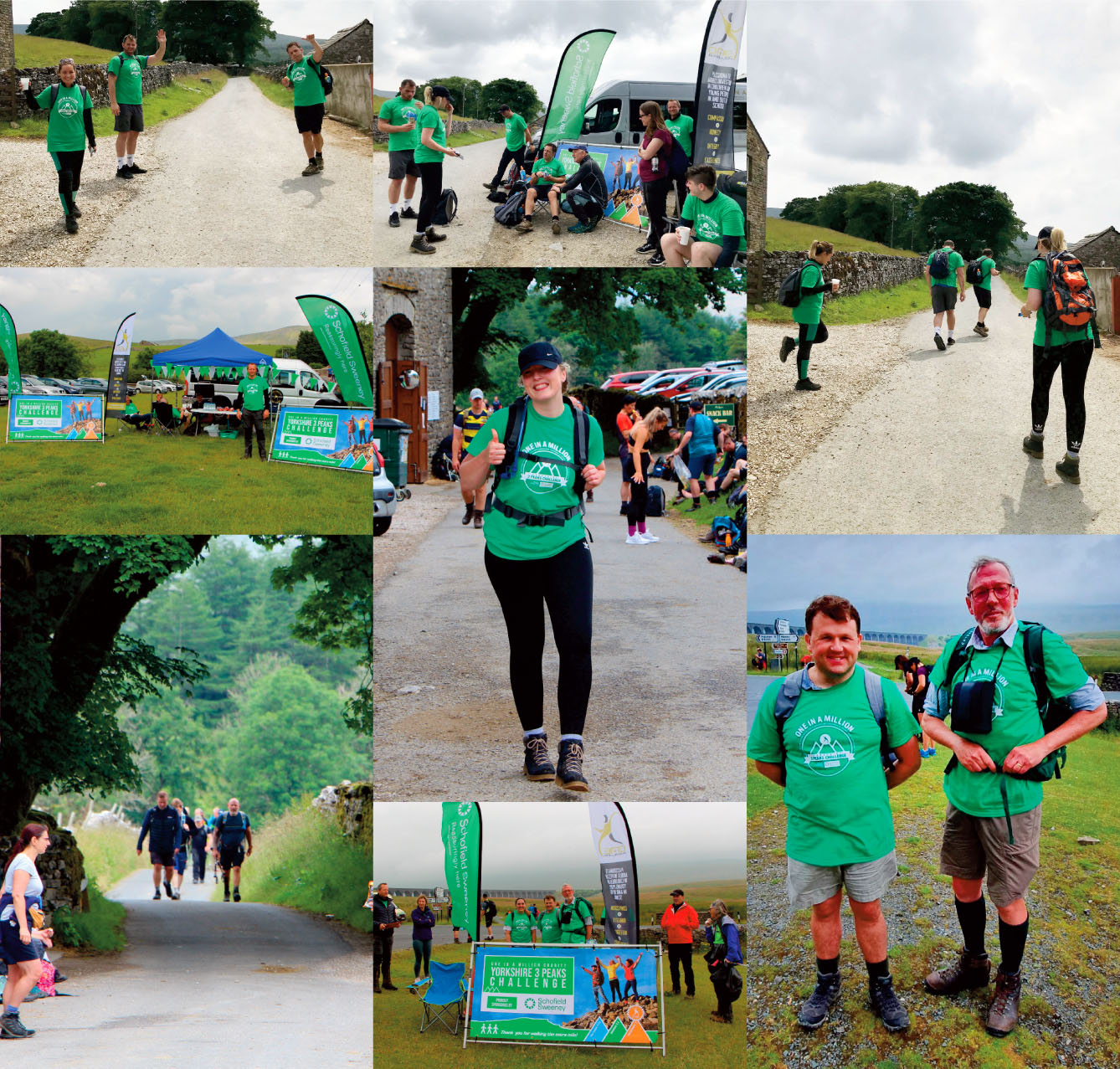 All walkers arrived back to base in Horton in Ribblesdale, supported by OIAM staff, volunteer Andrew Smith from NPS Group, Phil Lee and his great team of experienced KUTA Outdoors marshals whom we would like to say a big thank you!!
Congratulations to Chris Feather from Naylor Wintersgill completing this year's Y3P Tribe challenge in an impressive 8 hours 9 minutes and everyone completed within 10 hours 48 minutes, which is a OIAM record!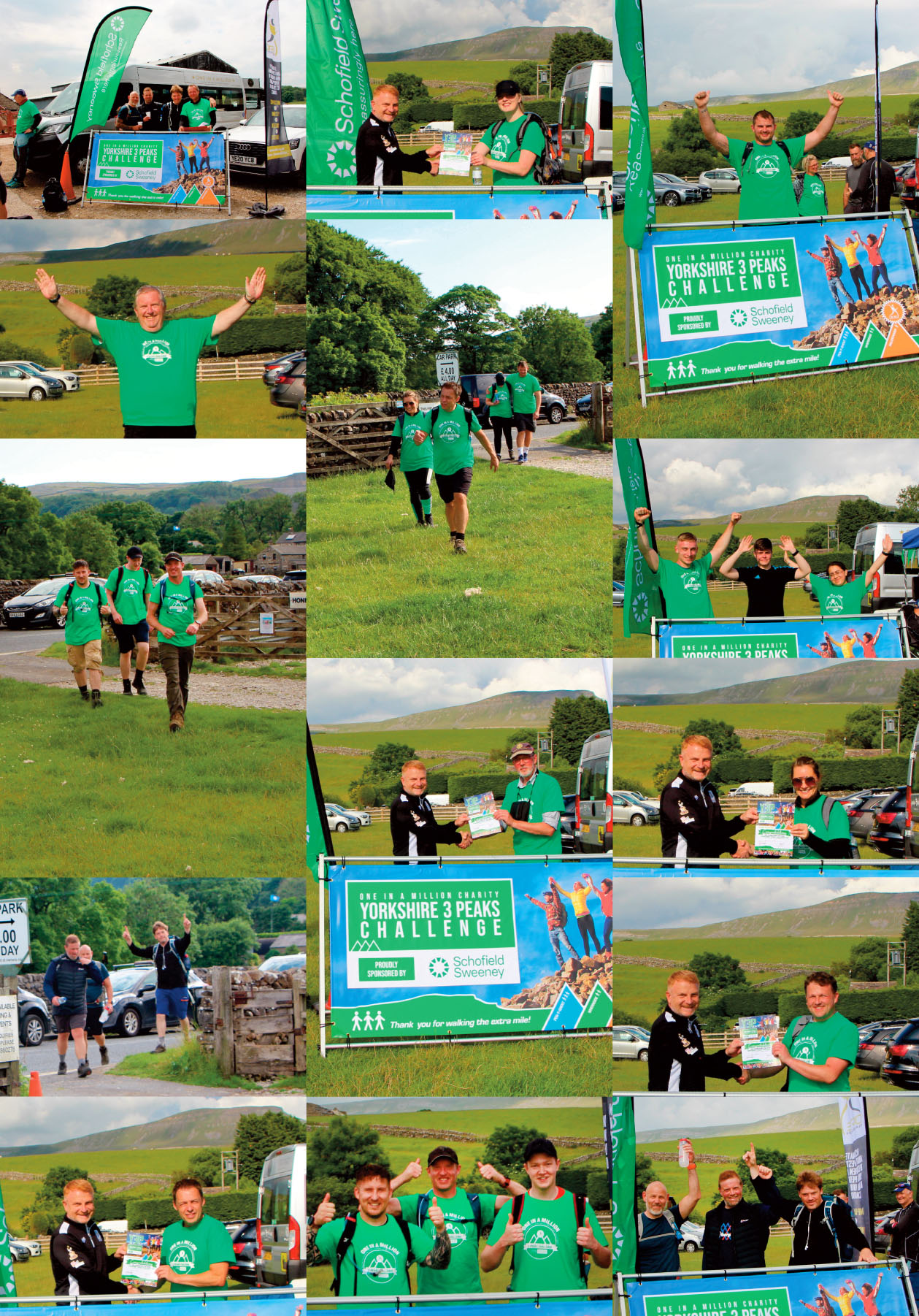 The day's achievements were rewarded with a celebratory barbeque, cooked by our friends and Head Chef's Keith and Ian Taylor from the Bingley Bantams. Certificates were awarded to everyone who took part in this year's Y3P Challenge and stories were exchanged as the sun shone brightly on our Yorkshire 3 Peaks Tribe 2021champions!
What they said about the experience…………..
"Schofield Sweeney were very pleased to sponsor the event for a charity with which we have a long association and which does such valuable work in educating young people in Bradford. My colleague John Feaster and I were the last to finish the complete walk, but it was a great day, being John's first 3 Peaks and my second for OIAM. There was a real sense of achievement in covering those 24.5 miles in support of OIAM. James Staton, Partner - Schofield Sweeney
"Thank you for a fantastic day! We were delighted to enter a team from NPS Group to support the charity and give something back. It was a well organised day and a pleasure for me personally to be part of the ground crew to support and spend time with the OIAM team. My team thoroughly enjoyed the challenge, pushing their limits and gaining alot through the experience". Andrew Smith – NPS Group
"Always a pleasure to climb mountains for this fantastic charity." Jamie Illingworth – Illingworth McNair Insurance Brokers
"I just wanted to drop you a message to say a huge thank you on behalf of all our walkers who took part in the YP3 challenge on Saturday. Everyone extremely enjoyed the day - a great atmosphere, a lovely warm welcome from everyone at OIAM and a very well organised event from start to finish. The team achieved more than they could have hoped for and Monica has said to me this morning "I wouldn't have been able to achieve what I did without their support and the guide walkers on the day." Rebecca Farhall – Naylor Wintersgill
"Fabulous day out Craig, absolutely loved it! Thanks to you and the team for organising such a great event". Joss Bentley - Packetts
"Brilliant opportunity to walk for such a worthy cause! Great support, fantastic networking and day I will never forgot!! Reaching new goals, building resilience, digging deep and finding Gold in the journey. A day I will never forget!!" April-Joy Serrant – AJS Training Solutions
One In A Million would like to thank everyone who participated in this year's challenge in such great spirit whilst raising vital funds to support our community projects with the children & young people living in disadvantaged communities of Bradford. Your pain was definitely their gain!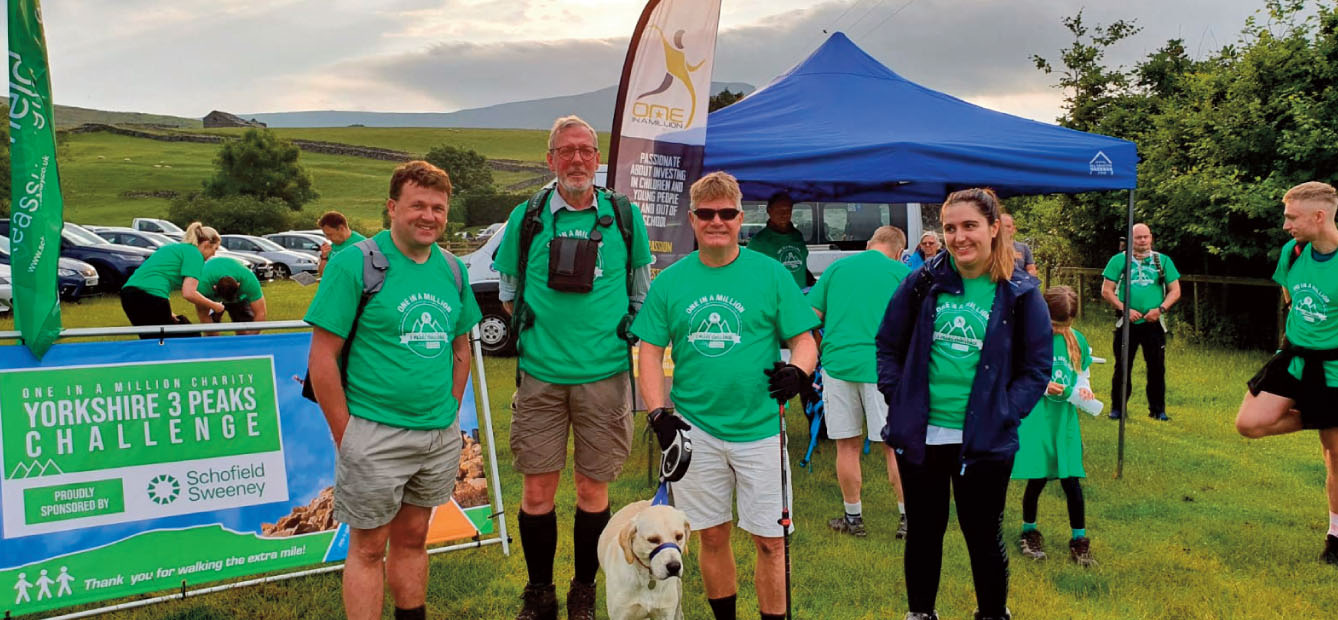 Thank you to our friends at Schofield Sweeney for sponsoring our OIAM Yorkshire 3 Peaks, we are extremely grateful for your support!