The Packetts 'Keep The Wheels Turning' Charity Cycle Challenge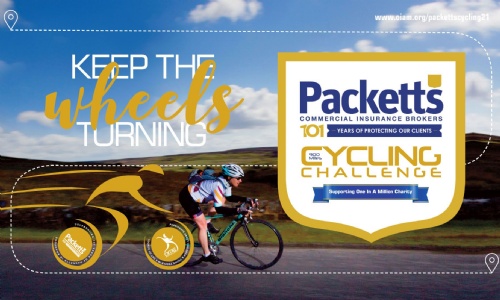 9th March 2021. Looking for a fitness, fundraising focus to ease out of lockdown? We might have just the challenge! The Packetts 'Keep the Wheels Turning' Cycle Challenge is in aid of One In A Million, a Bradford children and young people's charity.
We invite individuals and teams to cycle 900 miles in 90 days. The equivalent of cycling from Lands' End to John O' Groats. It can be carried out on any type of bicycle.
Funds raised will help children and young people living disadvantaged wards in the Bradford district, who have been impacted the most by the current pandemic, whilst improving your own physical health and mental wellbeing!
We look forward to welcoming you onto the team!