Thank You for Playing Your Part Corporate Partners Networking Dinner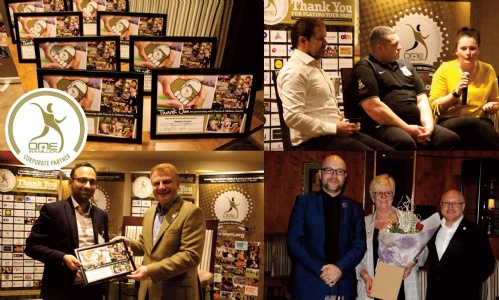 20th Jan 2020. Thank you to all the One In A Million Corporate Partners and guests who attended our 2020, annual Corporate Partners 'Thank-you Dinner', hosted once again by our friends at Napoleons, Bradford.
It was a fabulous evening where our Corporate Partners and guests were treated to a delicious 3 course meal, followed by a 'question and answer' session from OIAM Community Activator Rob Carr and his daughter Chloe. They gave everyone a fascinating insight into their lives on Canterbury Estate and their relentless commitment, through their work with One In A Million, to improve the aspirations of children and young people who live on the estate. I'm sure everyone who attended will agree that they are a truly inspirational family!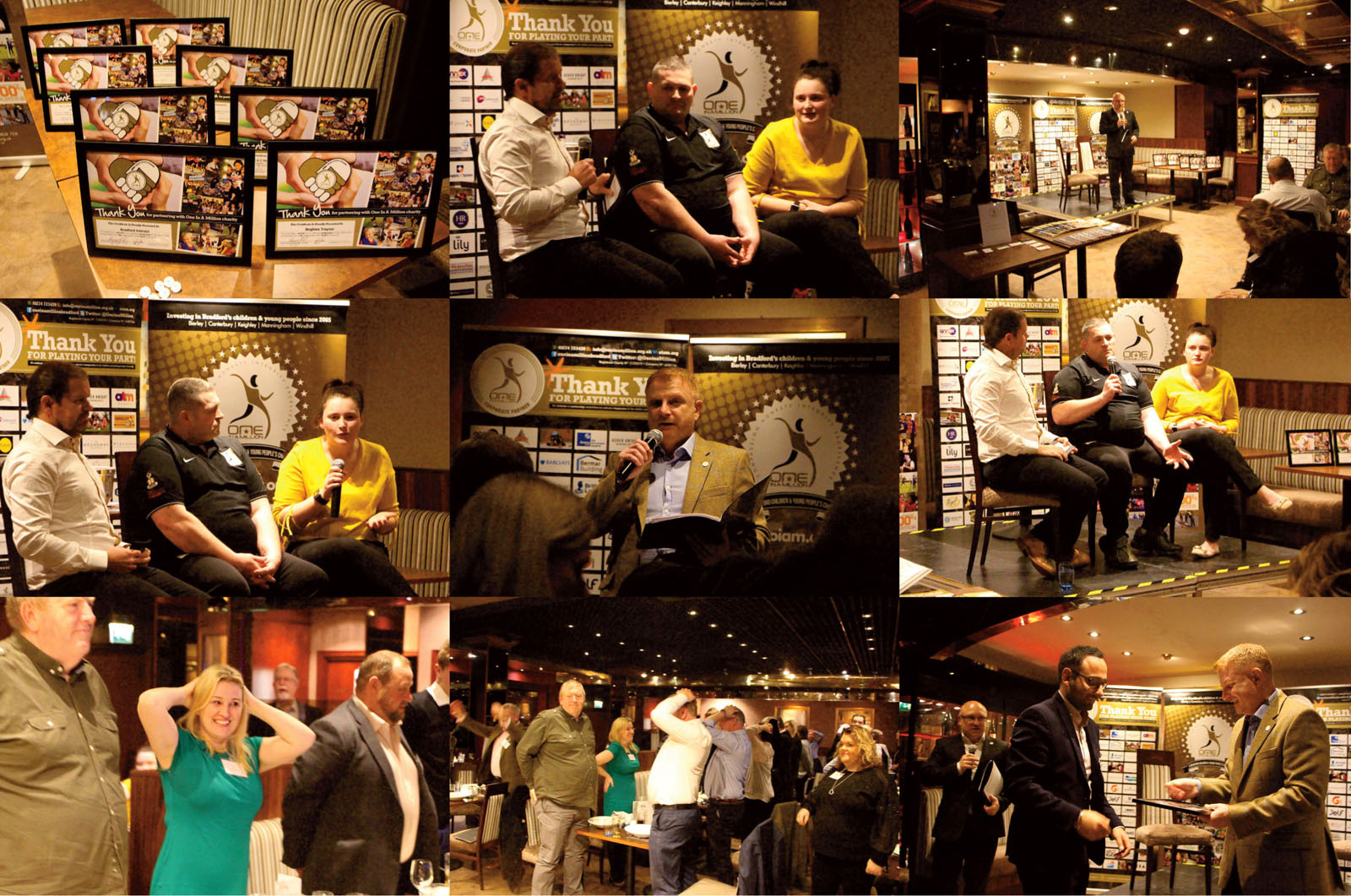 We would like to say a special thank you to Jane Dodd and Barry Bradley from Napoleons, Bradford, for being great hosts once again and for sponsoring the evening! The food, venue and hospitality was fantastic!
New Corporate Partner certificates were presented to; Begbies Traynor, Bradford Interact, Exa Networks, Marsh Commercial, Schofield Sweeney LLP and Shipley College.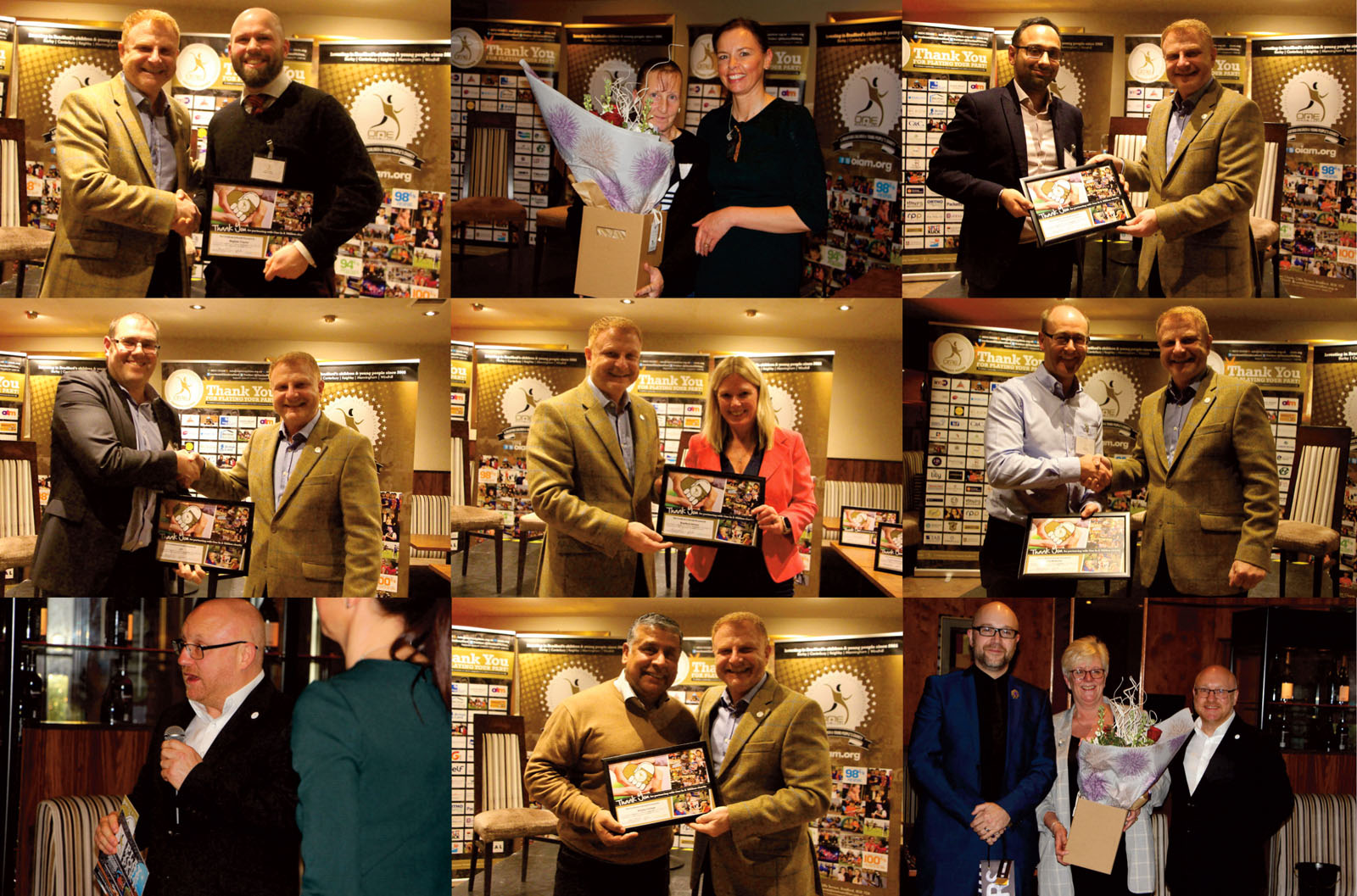 Wayne Cowley, a Director at Packetts, said, "Thank you for this evenings event. Listening to Rob Carr, and his daughter Chloe, was truly inspirational and makes you realise that with a bit of encouragement and support from others around, you really can change peoples lives. I felt honoured to be part of the event as a Corporate Partners knowing what we do really does go a long way to improving the disadvantaged young people of Bradford. Thank you once again".
Emma Harvey, Managing Director of Candid HR, added, "It was an amazing event. It was a genuine pleasure to be there and learn more about the charity and hear about Rob and Chloe's experiences. I've rarely come across a charity that is such an integral part of the heart of the community it serves like One In A Million does. Thank you".
Thank you to all guests who attended the evening, we would be delighted if you would consider joining our thriving Corporate Partners programme, with 71 businesses already on board! Your support will help us create sustainability for the great work that our charity does amongst children & young people in Bradford.
Our next Corporate Partners date for your diary is; Tuesday 17th March 2019, 7.30am, at the Bingley Arts Centre.
For those of you who would like to register their interest in the Level 2 Certificate in Customer Service and World Host training course that One In A Million will be running in February in conjunction with Shipley College. Please email; events@oneinamillion.org.uk for further information.
Many thanks once again for your valued support. We look forward to seeing you again soon!