Stars Awards 2018 - The One In A Million Young Person of the Year is Joshua (& Sharron Reynolds!)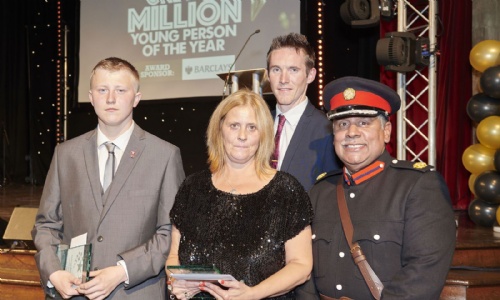 19th October 2018. The One In A Million Award 2018 (Sponsored by the staff of Barclays Bradford) winners are Joshua and his mother, Sharron Reynolds. Presented by Daniel Styler, Area Manager for Barclays Business in West Yorkshire and Jas Athwal DL, Her Majesty's Deputy Lieutenant for West Yorkshire.
Watch Joshua and Sharron's video tribute below.
Gentle. Honest. Dedicated. Loyal.
Joshua began attending OIAM Free School as a student in 2013. His warm, infectious personality immediately connected him to students and staff.
Over time, he began participating at OIAMFS after school enrichment clubs. It is here, where he met Gurmit Chand who works for One In A Million Charity, as their Manningham Community Activator, delivering community programmes for children and young people in the district.
OIAM Community Pathways Officer said, "Joshua has always been interested in the OIAM Charity and after being given the opportunity to volunteer, he has gone onto volunteer at his local OIAM Greenwood Community Kids Club out of school hours; and given up his holidays to volunteer at our Charity Community Holiday Clubs around the city. With a passion for helping others, Joshua has also volunteered at OIAM Streetwise Football project, every Friday night, where he has coached teams, refereed and mentored boys of his own age"!
In School, Joshua went onto become a Prefect and Librarian, and gained his Sport Leaders Certificate and Lord Mayor's Award.
Danny Forrest added, "During the last 18 months, Joshua has completed over 100 voluntary hours for the Charity. During which time, he has developed his confidence and learnt new leadership skills enabling him to take more of a lead role at sessions. Joshua is a wonderful example of how our Hub & Spoke model works when school and community pathways combine".
As a result of her son's involvement in the Charity and School, Joshua's mother, Sharron, has actively gotten involved. Wanting to show her support in a practical way, she first joined the OIAM School Parents Focus Group and soon volunteered for the new Student Breakfast Club. Since day 1, she has been reliable and selfless in giving of her time. Since Student Breakfast Club started, Sharron has amassed over 220 hours of voluntary contribution!
Embracing the OIAM pathway opportunities available to him, since leaving school, Joshua has started a BTEC Level 3 Extended Diploma in Sport with Bradford City FC Community Foundation.
Well done Joshua and Sharron. We celebrate your compassion and courage to voluntarily serve the Bradford district both, out in the community and in our school.
You are... 'one in a million'.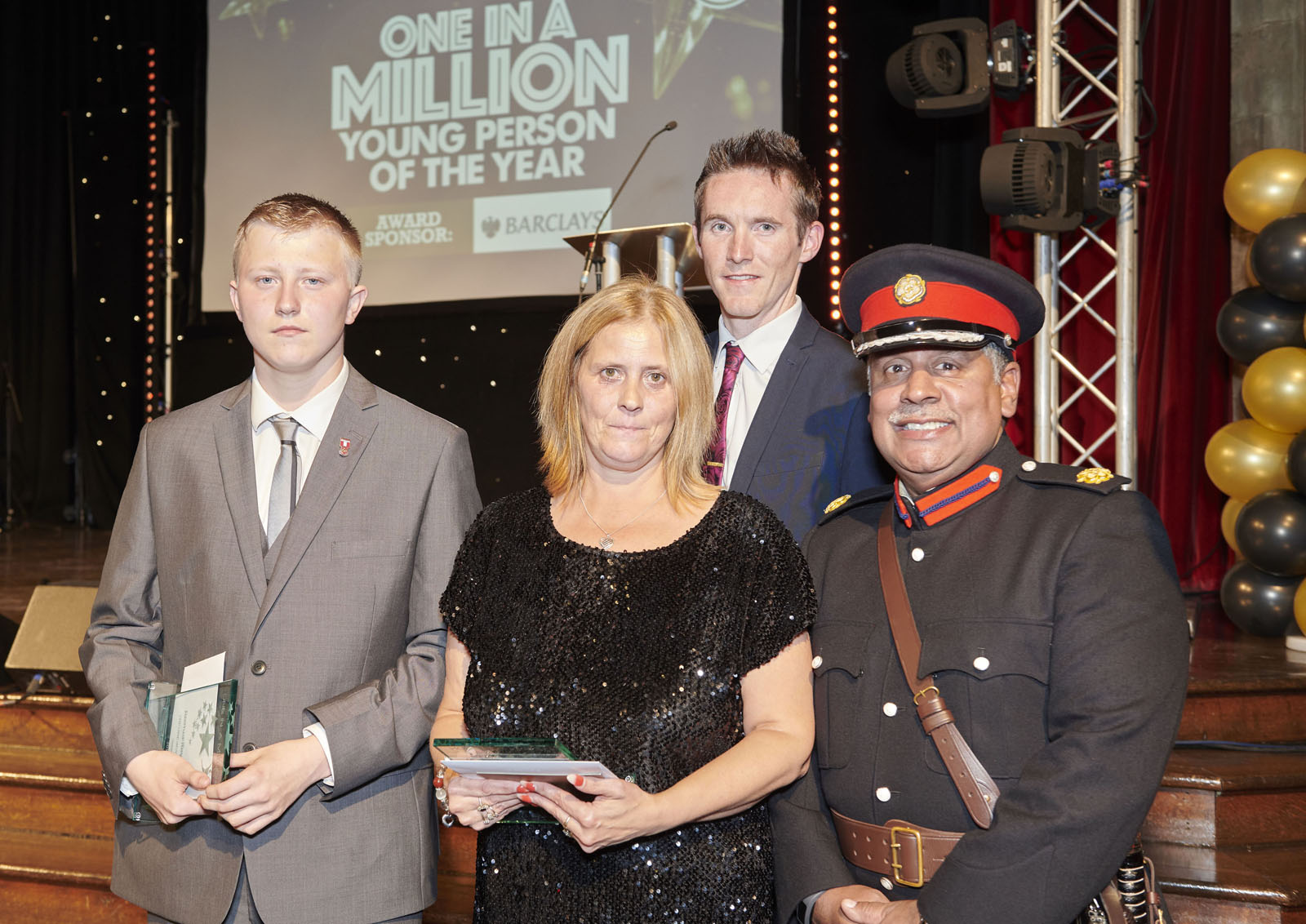 ---
Thank you to the official Stars 2018 photographer Charles Waller Photography.
All our award winner videos were filmed and produced courtesy of Marcus Lee, of Reel Street Productions.