Packetts Tour De Dales 2019 - Riders Cycle The Extra Mile To Support One In A Million Charity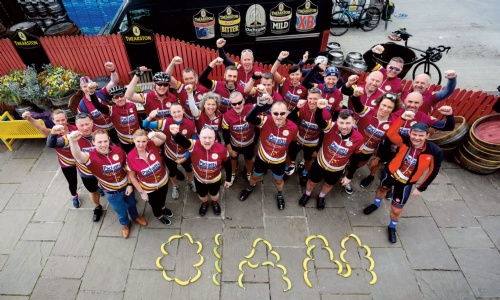 20th May 2019. On the 18-19th May 2019, Packetts Tour De Dales riders cycled the extra miles to support Bradford children and young people's charity, One In A Million, for what was another magical occasion.
During the weekend, 30 cyclists from the local Business Community set off from Packetts in Saltaire on day 1, riding an impressive 9,600ft up some of the Yorkshire Dales most challenging climbs to Masham in two pelotons, well supported by a fabulous support crew who provided much needed refreshments and spares en route.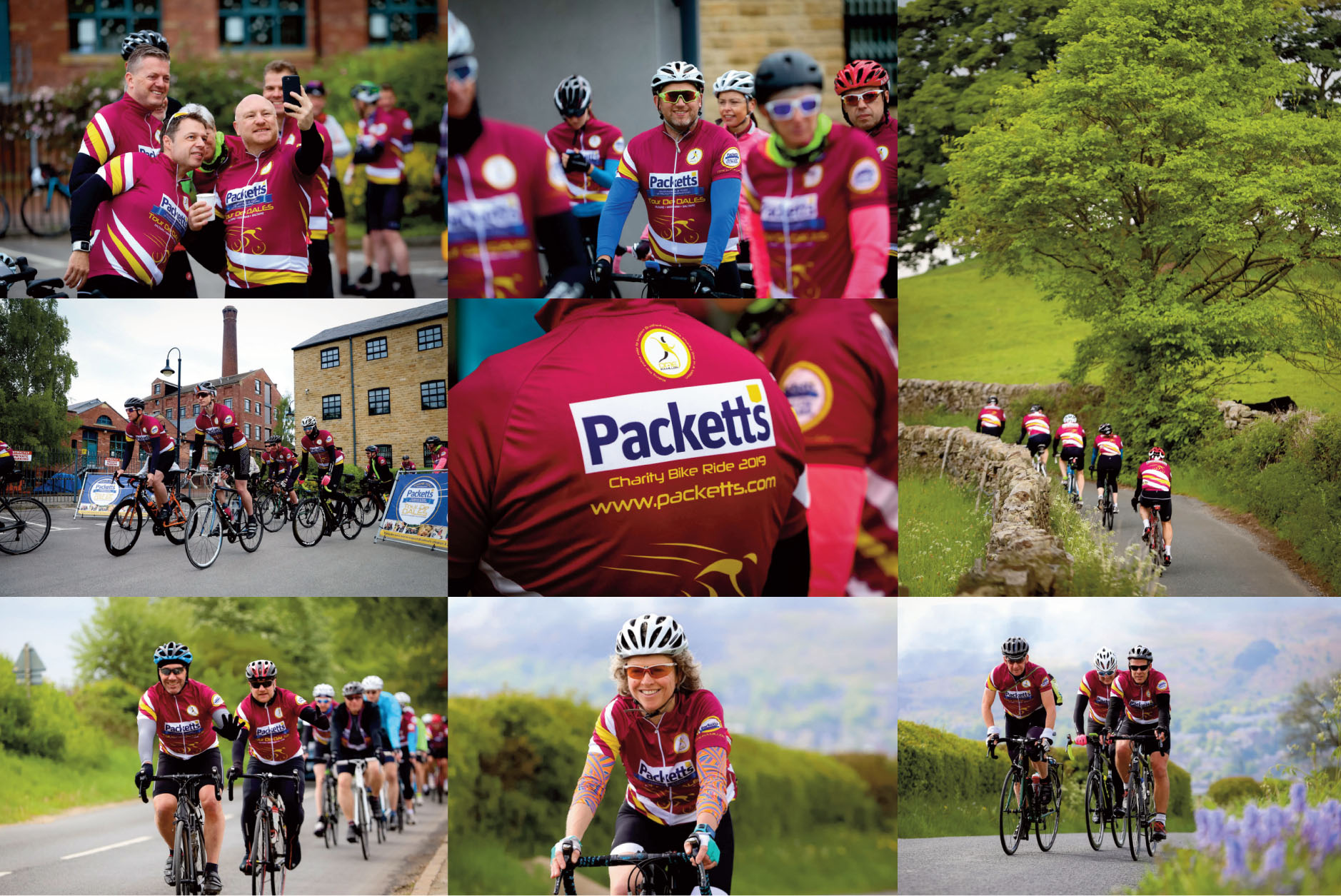 The cyclists were riding high as they rode through the famous landmark of Bolton Abbey and onto Burnsall river bank for early refreshments at the first checkpoint.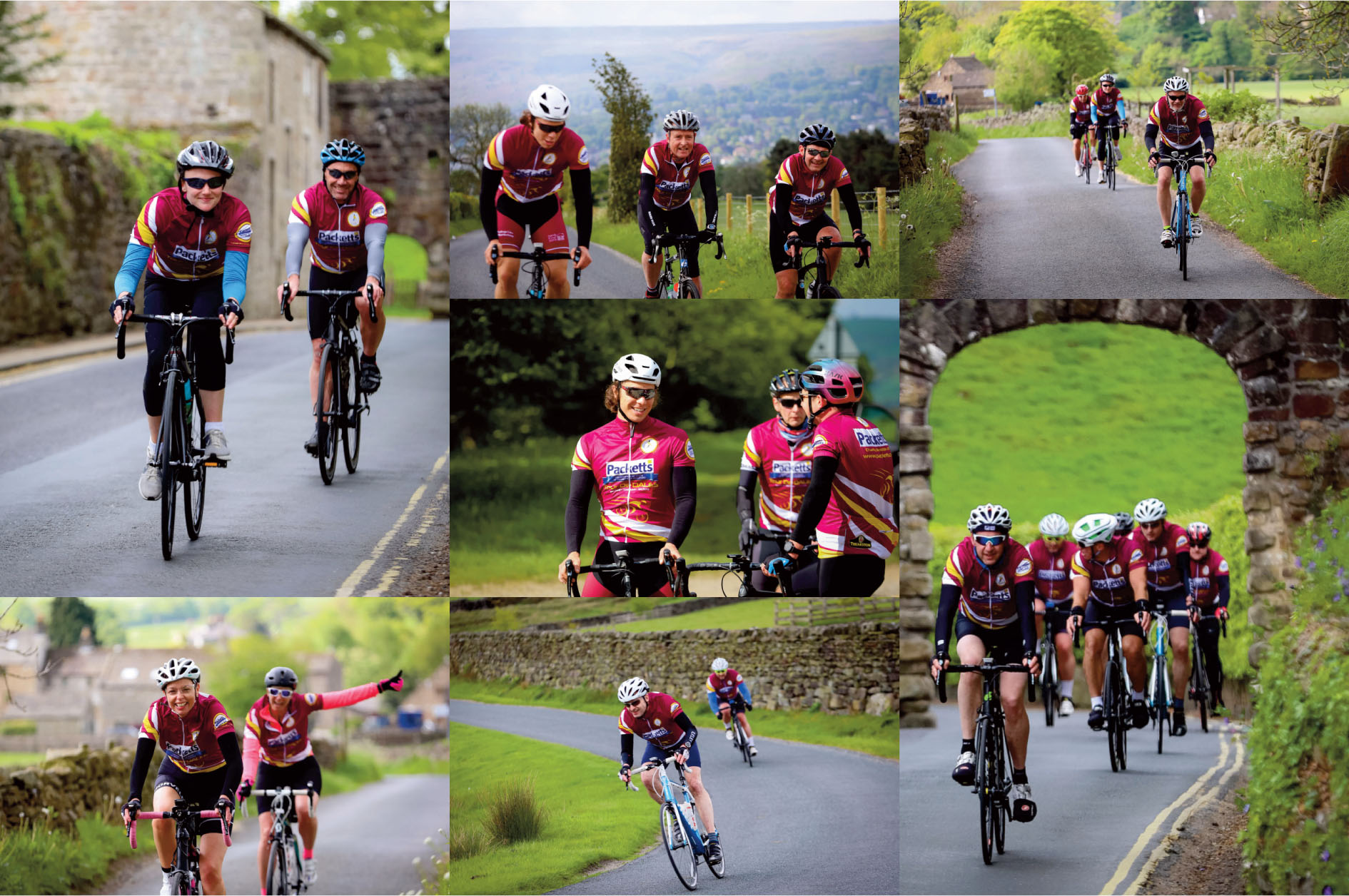 From Burnsall, our riders rode onto Malham and Kettlewell. Four of our courageous riders even raced up the famous Park Rash, which climbs over 230 meters in a short distance. At it steepest it has a couple of 25% hairpins! Still full of enthusiasm, the journey took the team onto Pateley Bridge and peloton 1 over the challenging Lofthouse Hill.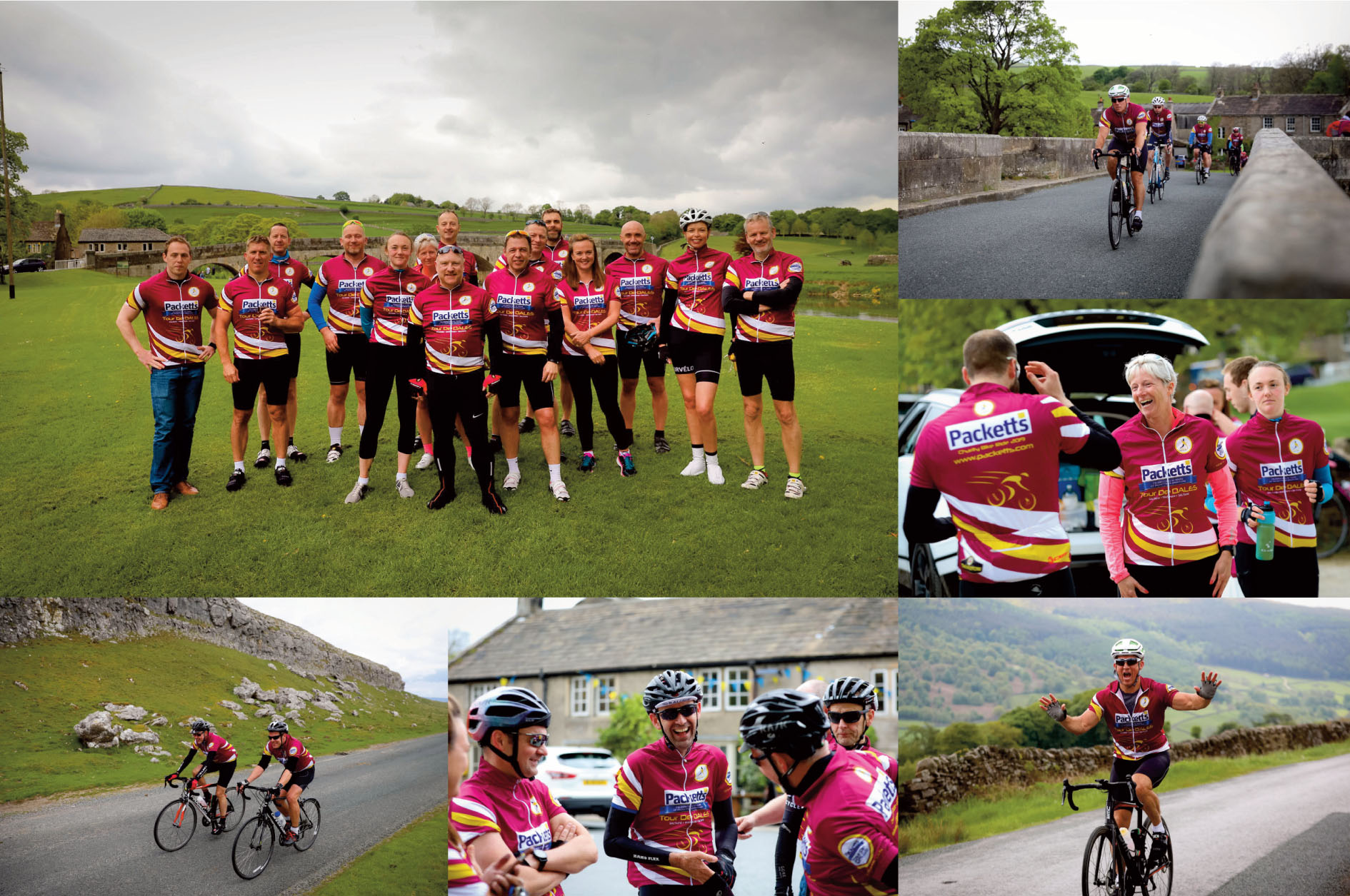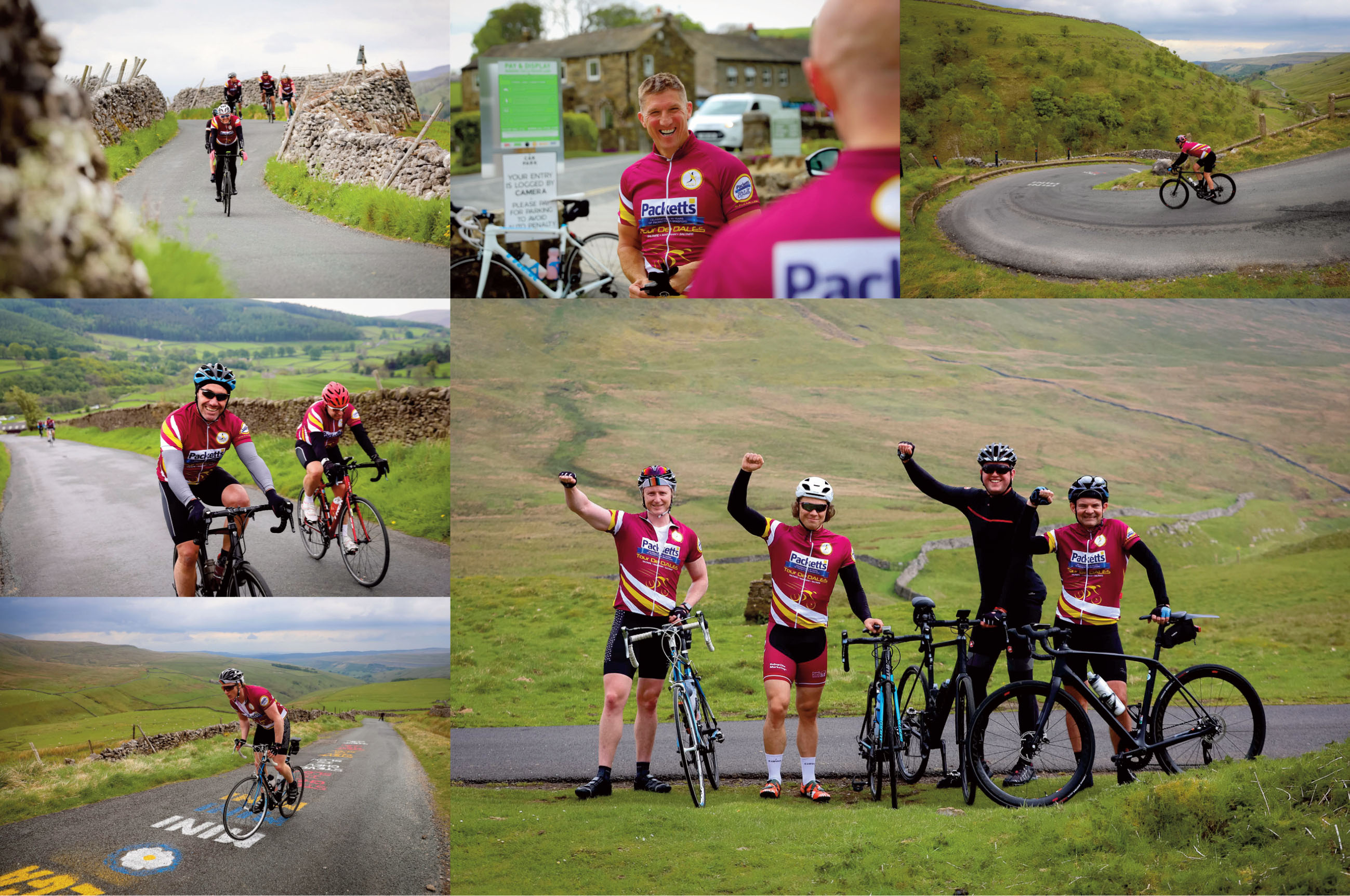 During the evening our riders enjoyed a wonderful reception at the famous Victorian Theakston Brewery where riders exchanged stories, prizes were handed out by event organisers and hosts Marshall and Marie Sugden, followed by refreshments, a hog roast and an overnight stay in Masham.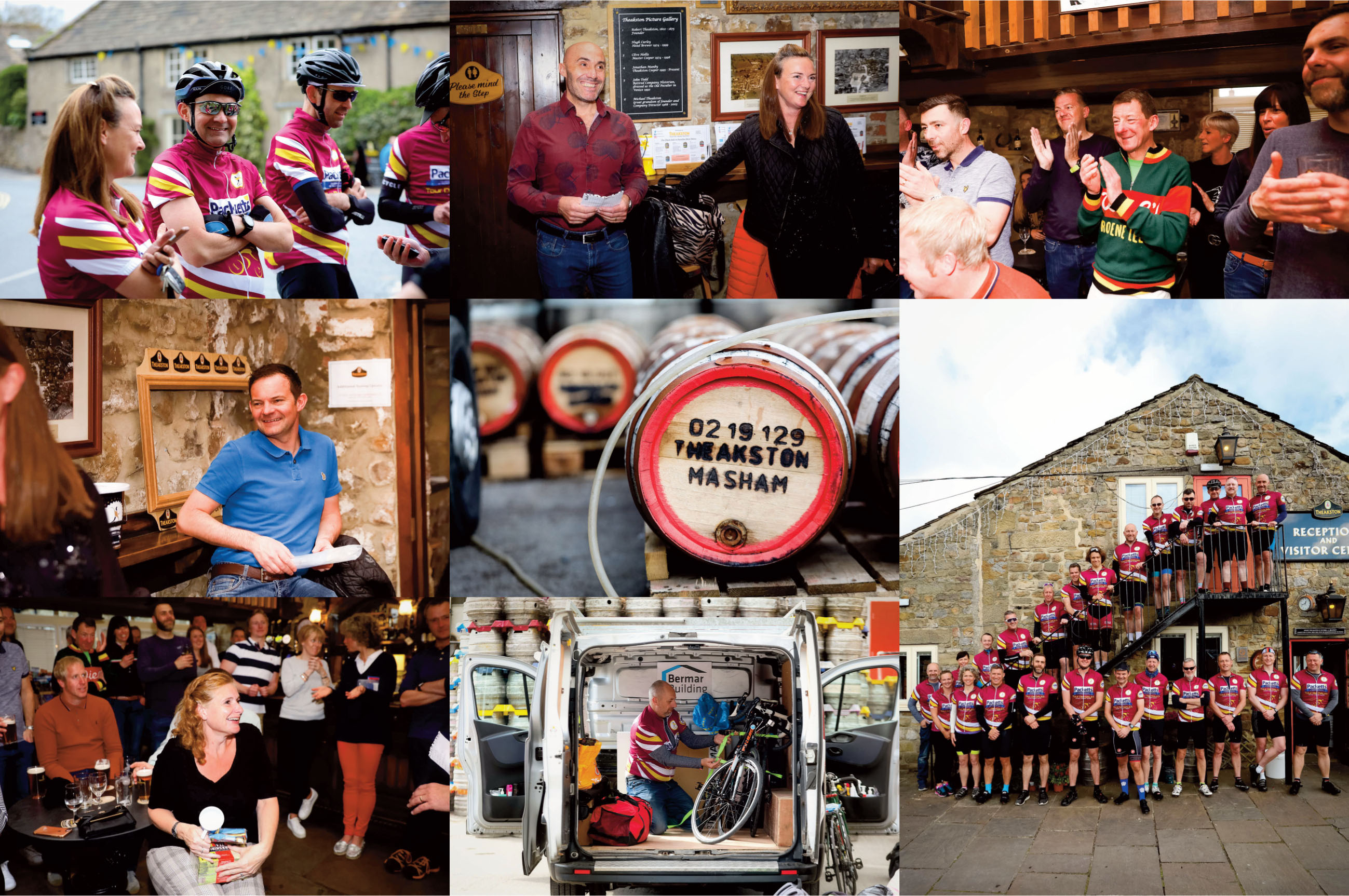 Day 2: riders at the ready! The team embarked on a 100 miles return journey back home.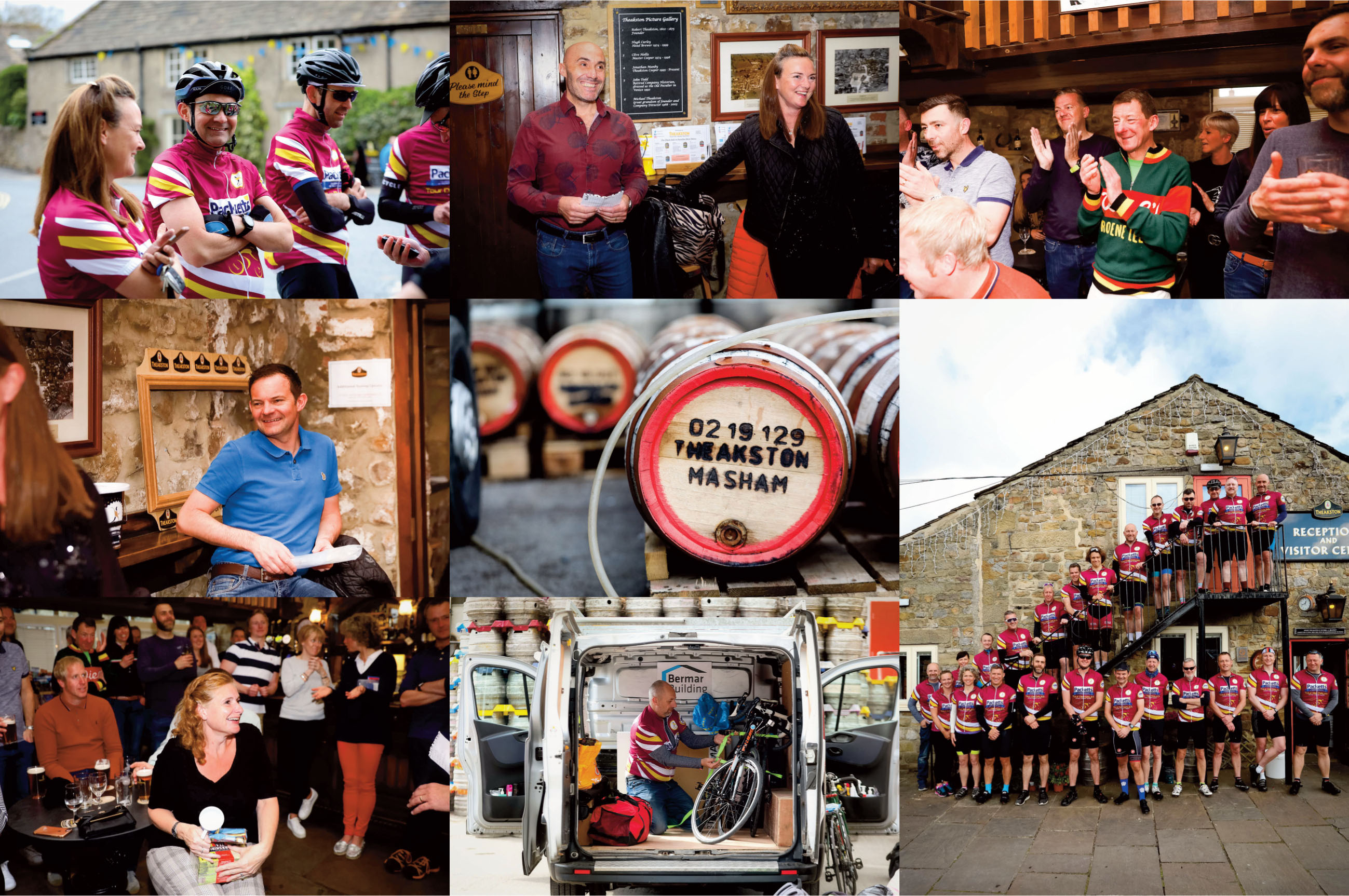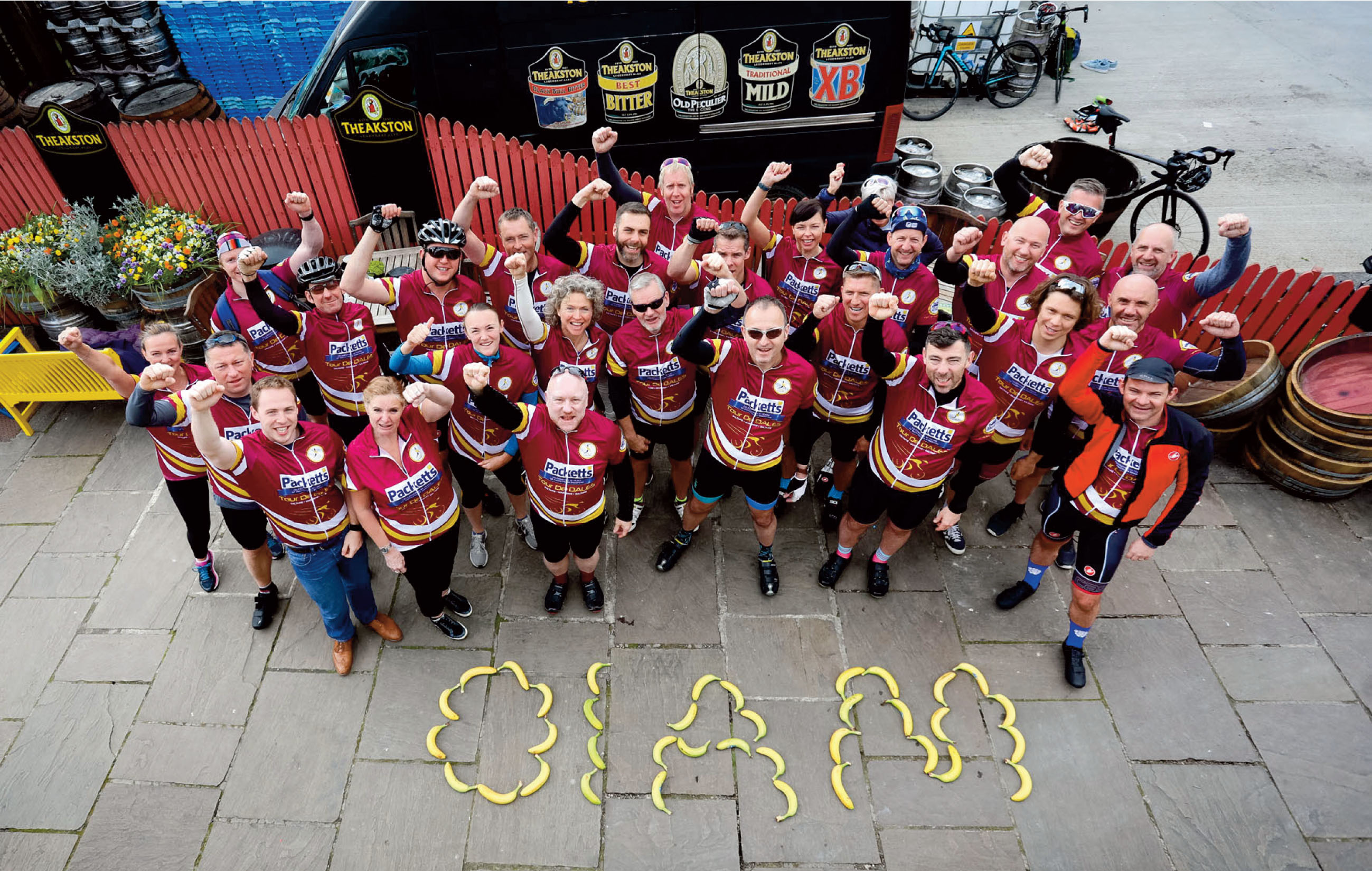 The route included riding through North Stainley, Ripon, York, Wetherby and Otley via 100 miles of glorious Yorkshire countryside to complete this years Sportive in record time.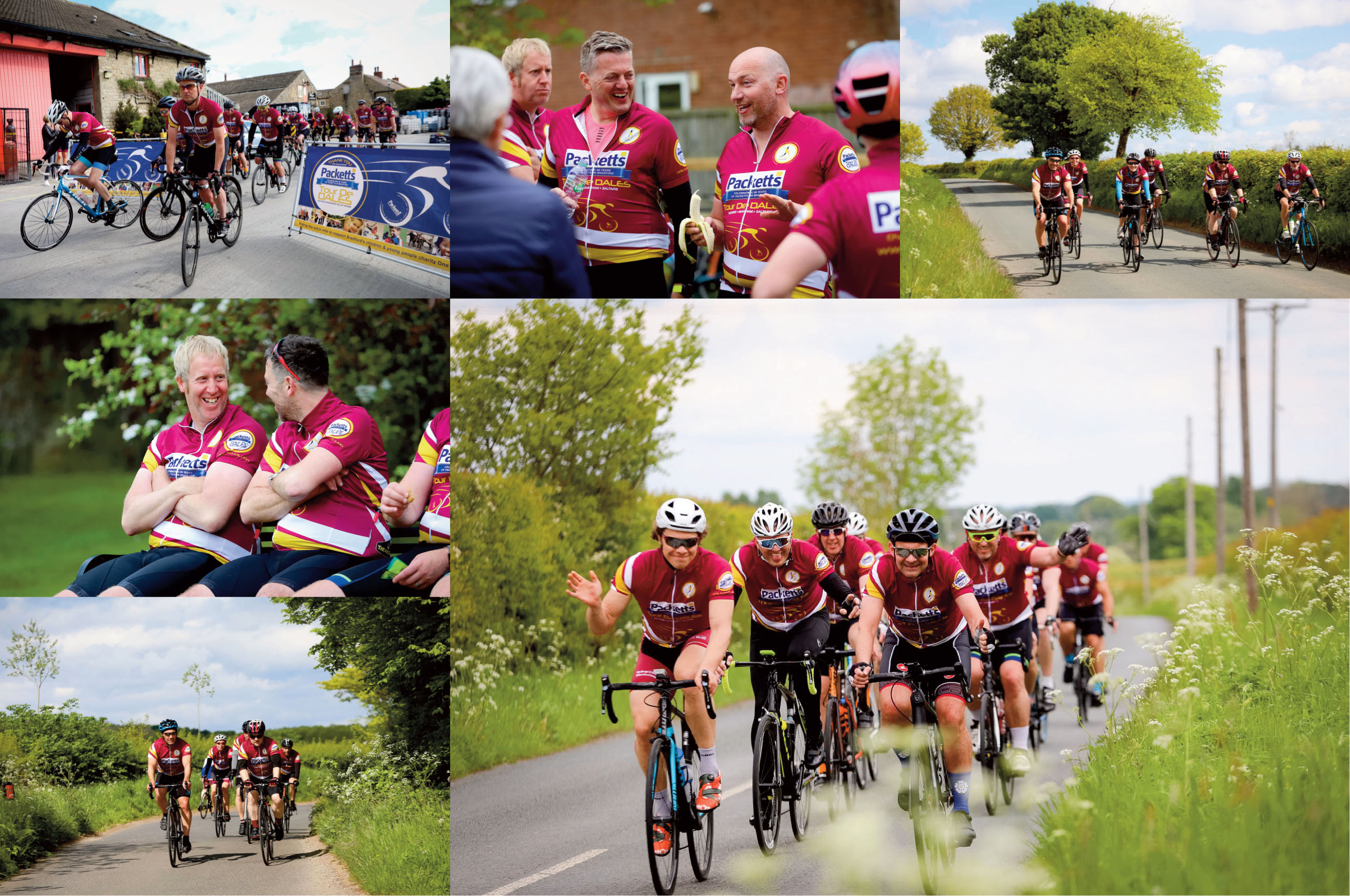 The finish line awaited the riders at One In A Million in Manningham, Bradford, where family, friends and colleagues cheered the riders home. A certificate and medal presentation concluded another successful Packetts Tour de Dales Charity Bike Ride, for the fourth consecutive year! Everyone agreed, that camaraderie was the stand out ingredient from another brilliant weekend.
Marshall Sugden – Packetts Managing Director, said, "The amazing thing about the Packetts Tour de Dales is how it brings incredible people to ride to together every year to support One In A Million, a great Bradford charity who provide pathways and opportunities for children and young people who face daily challenges of their own".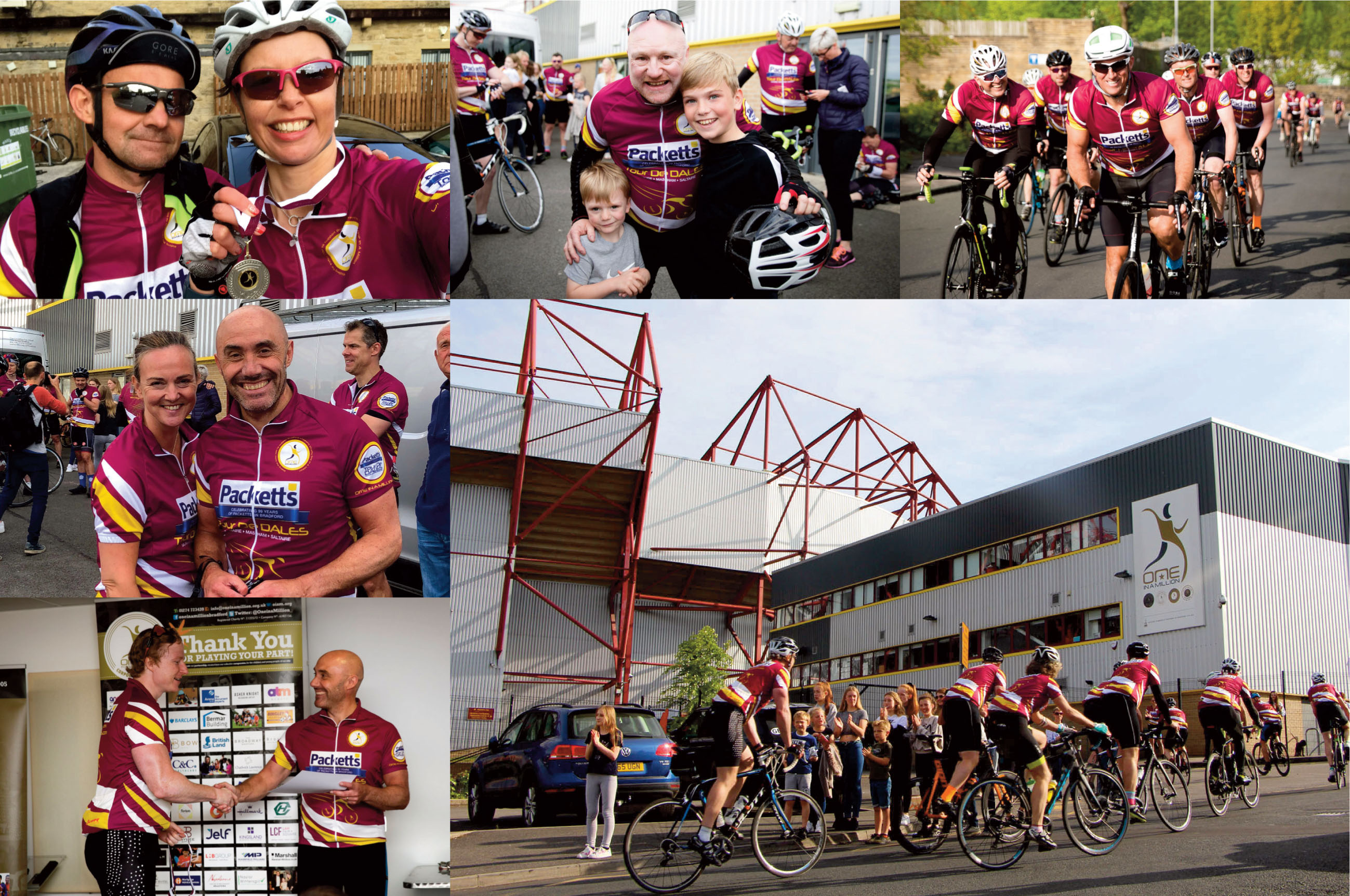 One In A Million would like to say a special thank you to Marshall & Marie Sugden from Packetts for organising such an incredible weekend once again.
Thank you to Bermar Building, Strawberry Field and Theakston Brewery for providing much needed support and provisions.
Thank you to all riders for challenging themselves and taking part in Packetts Tour De Dales 2019 Charity Bike Ride and for raising money to support our work amongst children and young people living in some of the most deprived communities of Bradford. Your pain is definitely their gain, THANK YOU everyone!