OIAM Charity Summer Am/Am Golf Tournament 'Back In Full Swing' Thanks To Support From Bradford Businesses!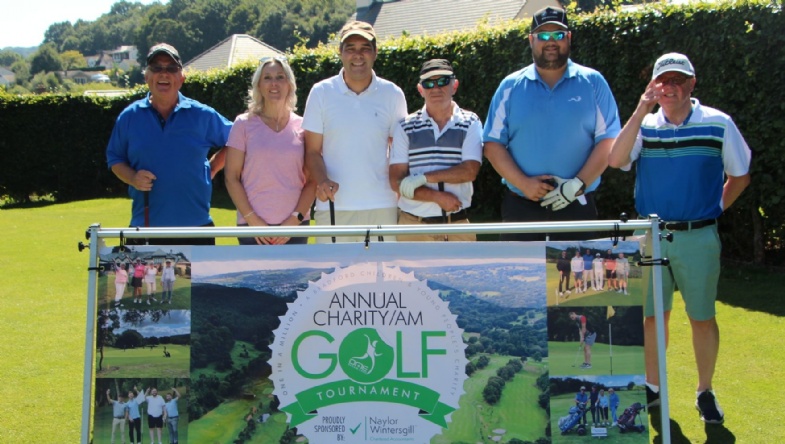 Temperatures soared as a record number of guests gathered to support our 2022 Annual One In A Million Summer Am/Am Charity Golf Tournament, at Shipley Golf Club on Friday 12th August 2022. Proudly sponsored by Naylor Wintersgill Chartered Accountants.
We are grateful to all 39 teams of four, from the local business community and members of Shipley Golf Club, who played 18 holes of competitive stableford golf in very hot and sunny conditions on an immaculately prepared golf course.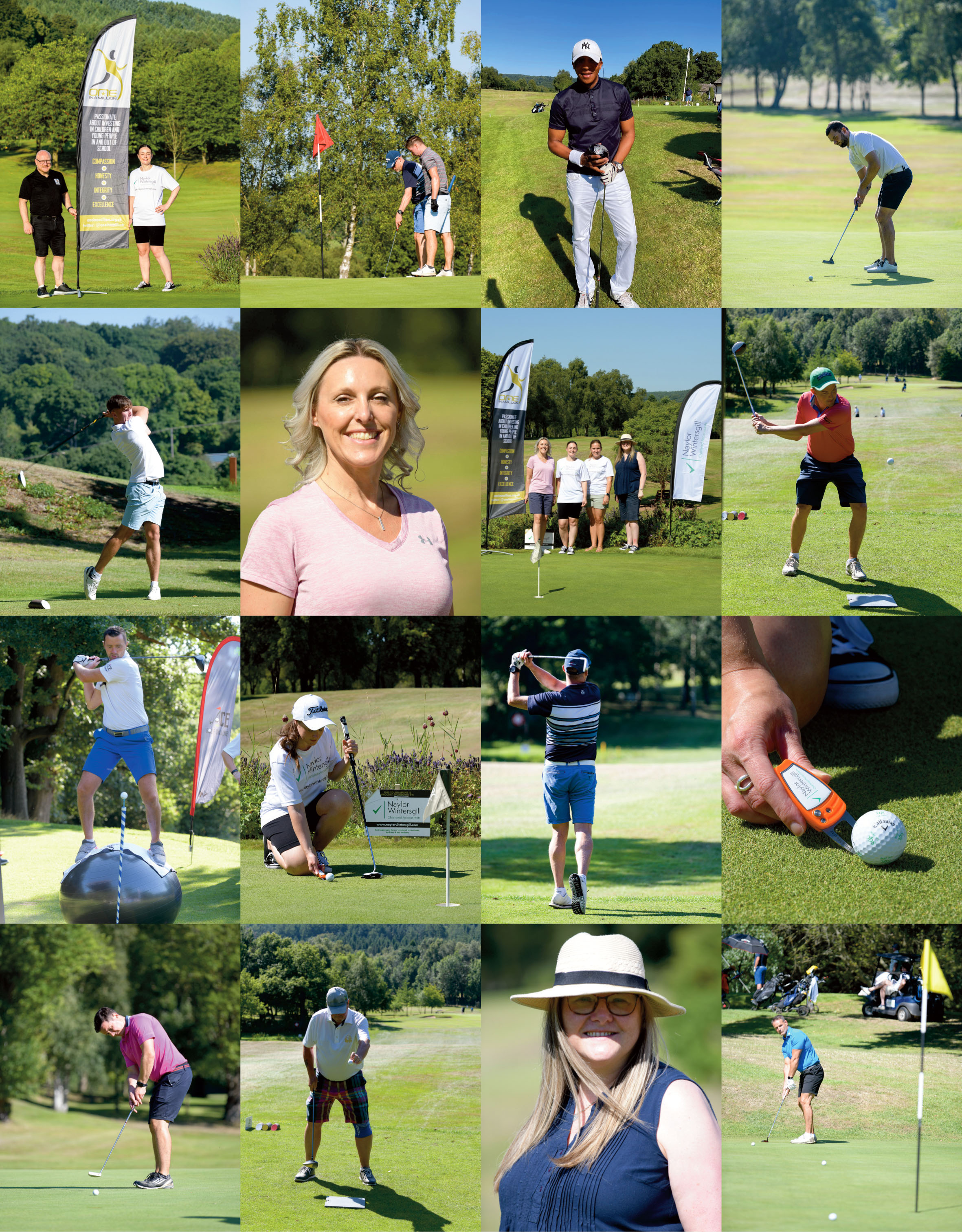 All guests were entertained by Ady Wheatcroft of ACE Golf Challenge, sponsored by Lily (https://www.lilycomms.co.uk), who provided some fabulous entertainment on the 3rd tee with his trickshot challenge, won by Philip Venter from Naylor Wintersgill Chartered Accountants.
Much needed refreshments and 'Yorkshire tapas' were served at the 10th Green Halfway House by our OIAM team, generously sponsored by Crucial Engineering.
The next challenge was provided at our Charity Hole on the 11th par 3 where guests were encouraged by OIAM trustees Simeon Briggs and Mick Spratt to make a donation to the charity and challenged golfers to hit the green on one shot, to win a sleeve of balls, kindly donated by HHJ Rachim Singh. Congratulations to team Quantuma for all four team members hitting the green, very impressive!!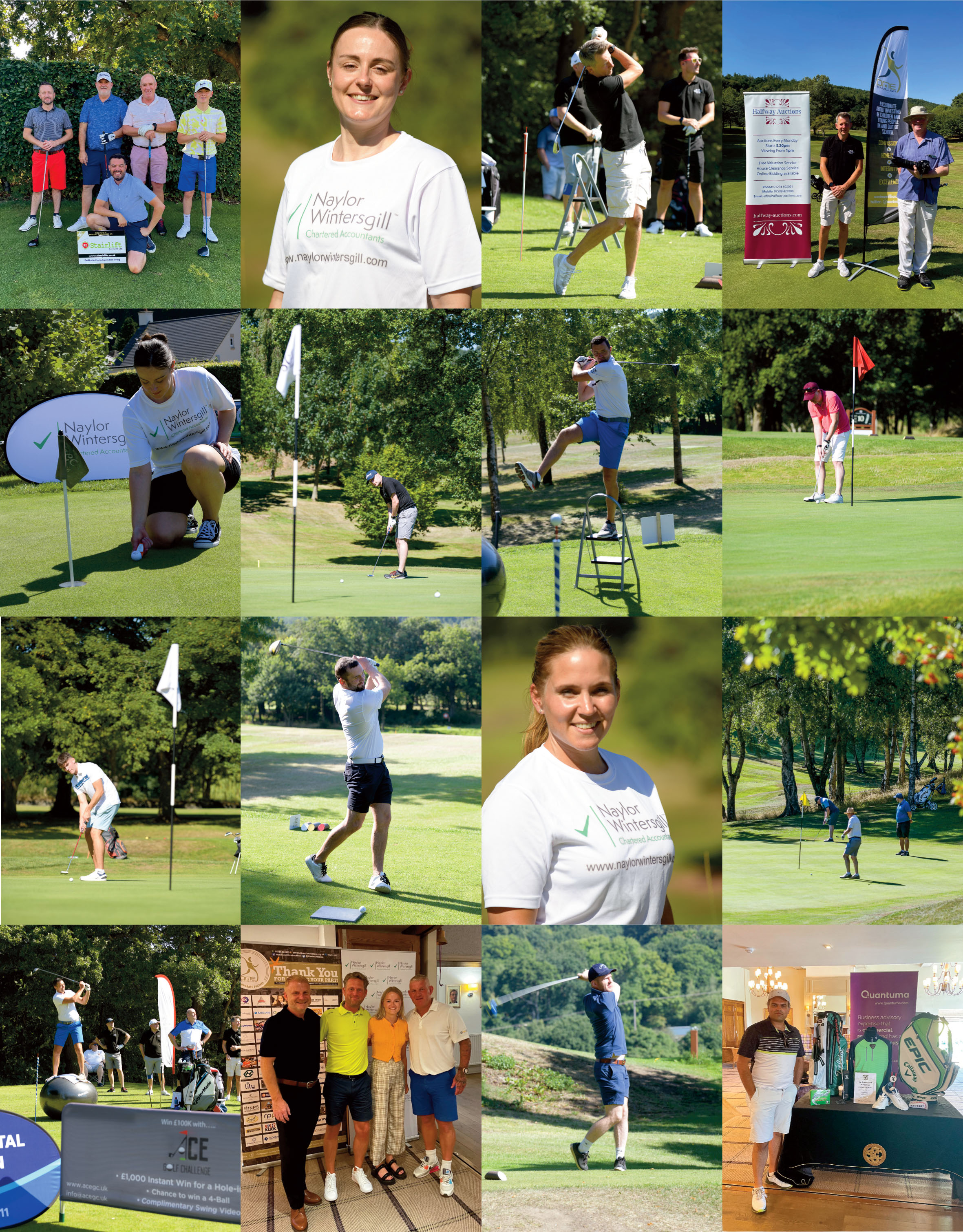 A great day was rounded off with our teams enjoying a much deserved meal and a drink following their round, with prize giving, sponsored by Quantuma followed by an entertaining Q&A with Bradford City Legend Dean Windass.
Congratulations to our prize winners:
1st Lily; Jonathan Walker Jnr, Jonathan Walker Snr, Jacob Lehrmann & Josh Leyland - 95 pts
2nd Bradford City AFC/ METALTech; Chris Atkinson, Ian Clarke, Nathan Clarke & Barry Seymour – 90 pts
3rd Halfway Auctions; Robert Richards, Rob Firth, Richard Tetley & Andy Midgley – 90 pts
Longest Drive: 10th – James Simpson
Nearest the Pin: 17th – Jamie Cunningham
All images from the day were expertly captured by Charles Waller Photography, sponsored by Halfway Auctions. Should you like a photo of yourself and/or your team from the day please contact Craig or Rachel at events@oneinamillion.org.uk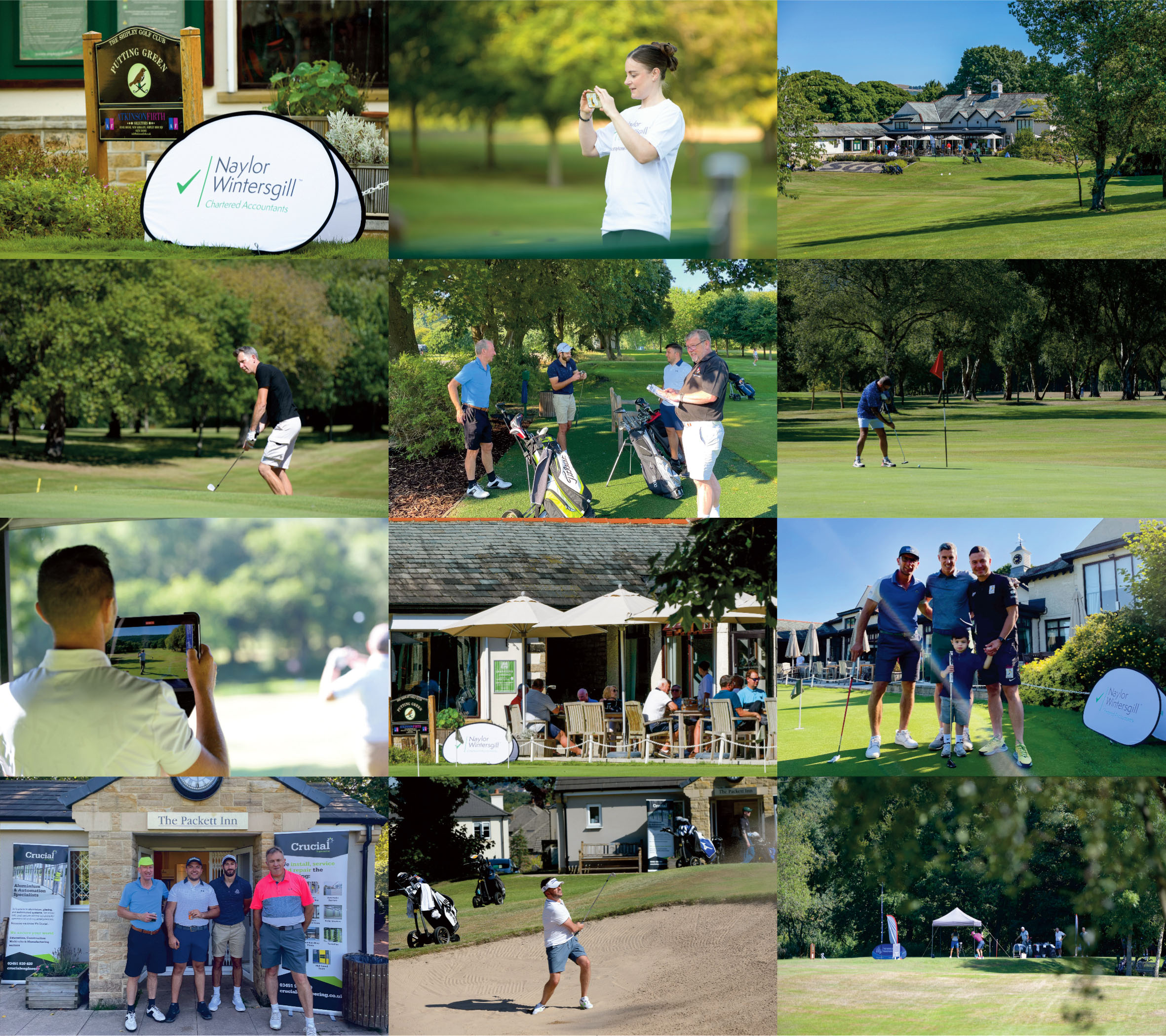 Thank you to our main sponsor Naylor Wintersgill Chartered Accountants, we are grateful for your valued support! We are grateful for our course sponsors; Crucial Engineering, Halfway Auctions, Lily, Quantuma and HHJ Ray Singh.
Thank you to everyone who sponsored a hole and for your generosity during our fundraising activities on the 11th charity hole, 3rd trick shot hole and Halfway House, where you raised an incredible £2,764 on these holes. Overall we raised £12,174 to support our vital work in the community! THANK YOU!
All monies raised from the day will help One In A Million continue to provide much needed quality Sports, Arts & Enterprise programmes for children & young people living in the disadvantaged communities of; Bierley, Canterbury, Keighley, Manningham and Shipley. Thank you for your valued generosity.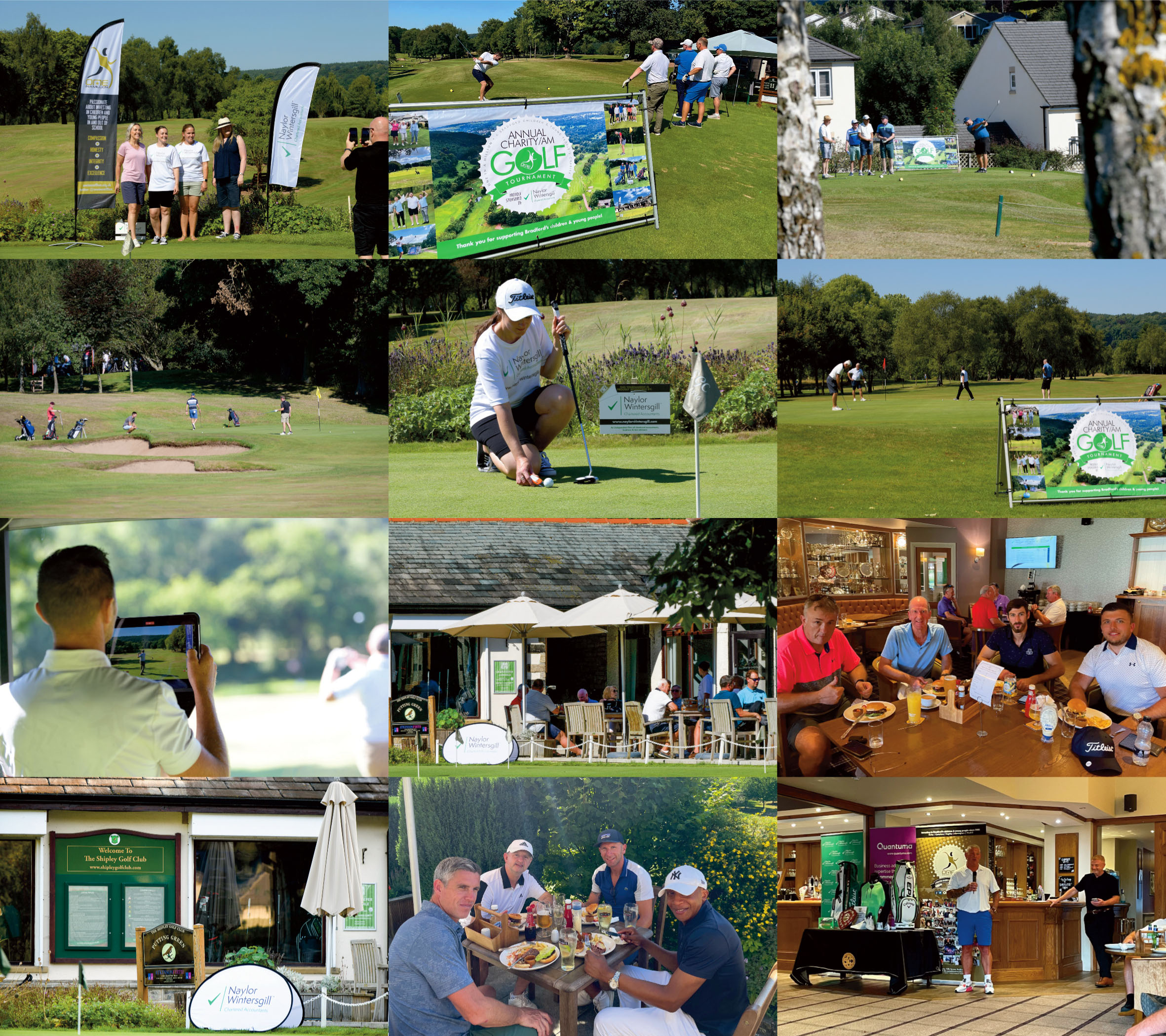 One In A Million CEO Wayne Jacobs said, "We are very grateful to everyone who attended and supported One In A Million's charity Golf day at Bradford Golf Club, played in a fantastic spirit once again by everyone. Thank you to Naylor Wintersgill for generously sponsoring the day and to everyone who generously contributed to help make it a successful event. Thank you to the fabulous team at Bradford Golf Club for all their hard work and hospitality, ensuring a great day was had by all".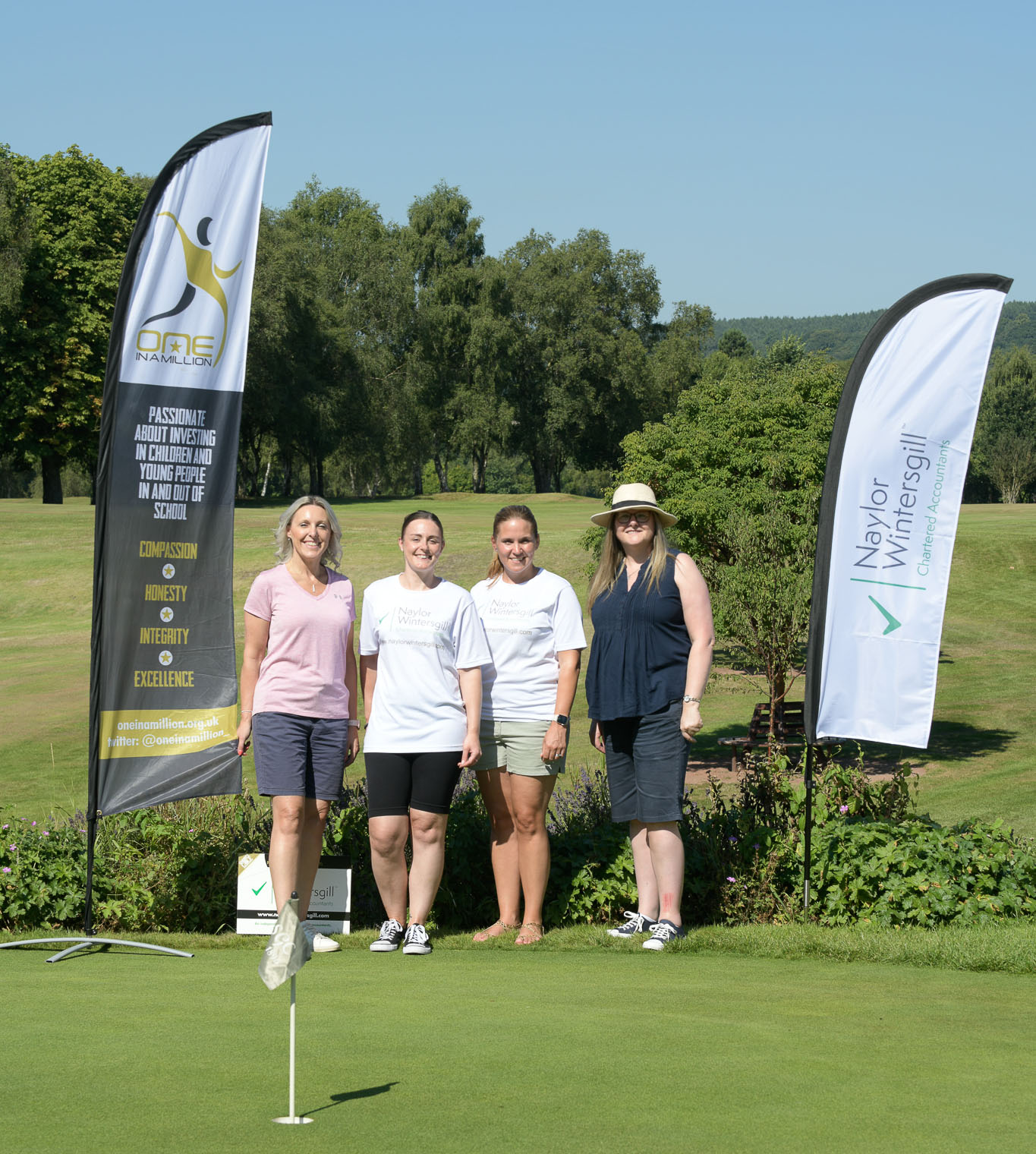 Rebecca Farhall from Naylor Wintersgill said "Naylor Wintersgill were extremely proud to sponsor the One In A Million Summer AM/AM charity golf tournament for 2022. As loyal supporters, we were delighted to see the annual event raise such a large amount to help the charity's vital work with Bradford's children and young people living in disadvantaged communities. With a record number of teams from across the local business community coming out in force to support the event, it was a great opportunity for all to make new connections, play on an outstanding course at Shipley Golf Club and do our bit for our local children and young person's charity".

We will be holding next year's annual Summer AmAm Golf tournament at Shipley Golf Club on Friday 11th August 2023. To enter a team, please contact the team at events@oneinamillion.org.uk.