OIAM Streetwise Football: Keep Your Head In The Game (with Mind, Bradford)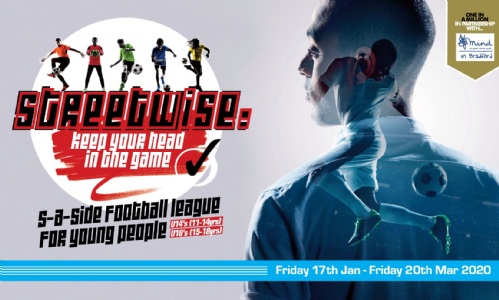 6th January 2020. One In A Million are delighted to announce that the theme for our next Streetwise Football tournament is 'Keep Your Head In The Game' in partnership with Mind in Bradford.
The latest project will run from Friday 17th January – Friday 20th March 2020 at 5 different hubs across the city including; Co-op Academy Grange (Little Horton), Titus Salt Schools (Saltaire), UAK University of Keighley (Keighley), Goals Soccer Centre (Wrose), and SportsZone Phoenix (Thornbury). The latter is a new centre for us.
Our latest theme 'Keep Your Head In The Game' is geared towards raising the awareness of mental health and wellbeing amongst young people, and providing them with some simple tools to help them open up and talk, and get the support they need. One In A Million believe that mental health, and mental fitness is just as important as physical health! That is why we are very pleased to partner with Mind in Bradford.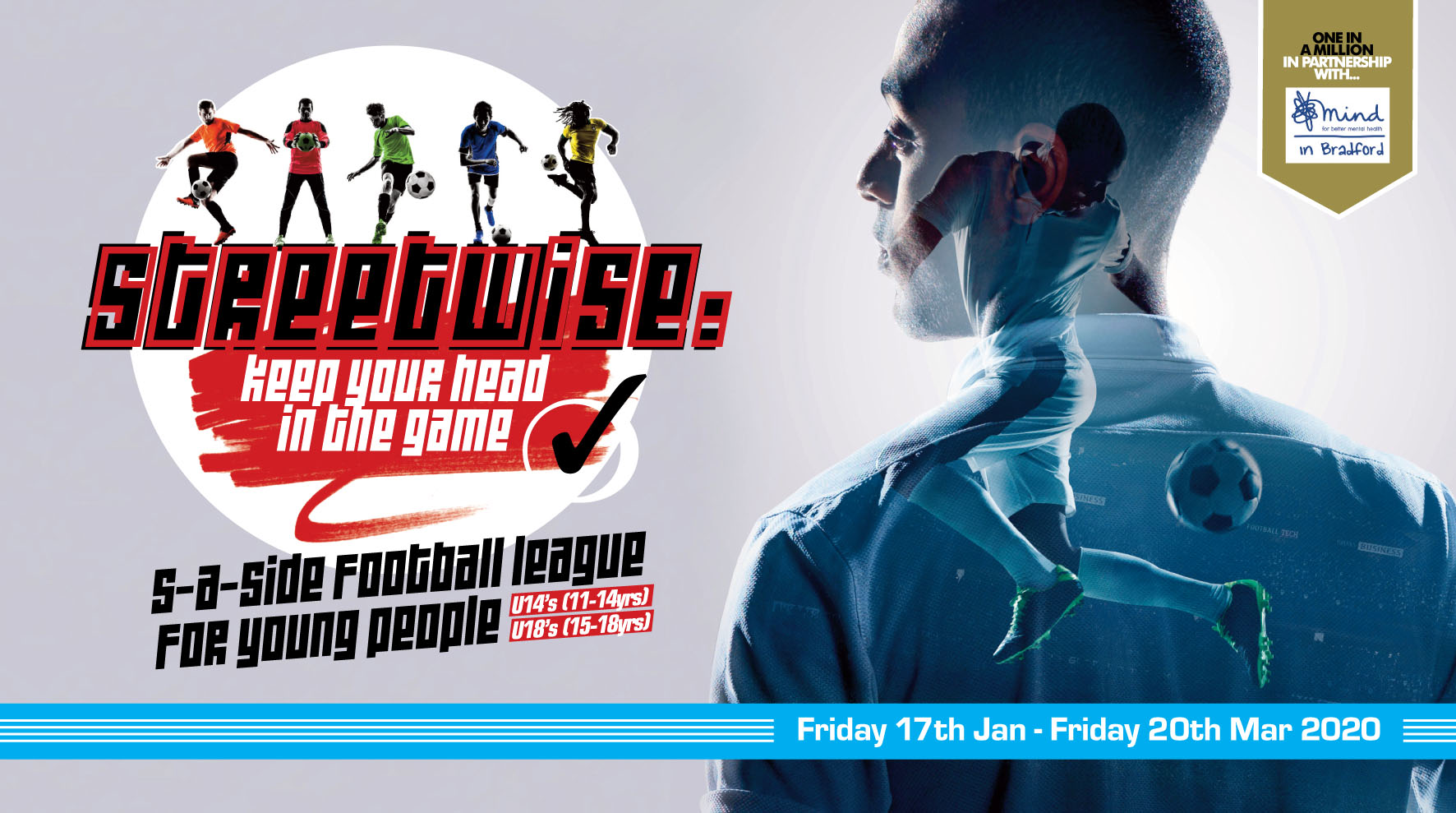 Philip Woodward, Guideline Manager at Mind in Bradford said, "Mind in Bradford believe no one should have to face a mental health problem alone - Mind is here to support you. I am really happy that One In A Million's 'Keep Your Head In The Game' is promoting mental health and wellbeing, and the support that Mind can give along this".
Participants will be able to scan the QR codes on our promotional literature, and pitch side posters, with their mobile devices, to discover more information and support via the Mind in Bradford website. Amongst the hashtags we will use to promote the theme will be #KeepTheEndGoalInMind taken from Stephen Covey's '7 Habits of Highly Effective People' - a programme we use as an organisation.
We are happy to come and promote Streetwise Football in schools, and community groups, for more details and/or information contact us at hellocharity@oneinamillion.org.uk
You can also register as an individual or as a team at the above email address. All players will be required to have a consent form completed prior to participation.
We look forward to welcoming you at your nearest centre. See the Community Hub's on the flyer below.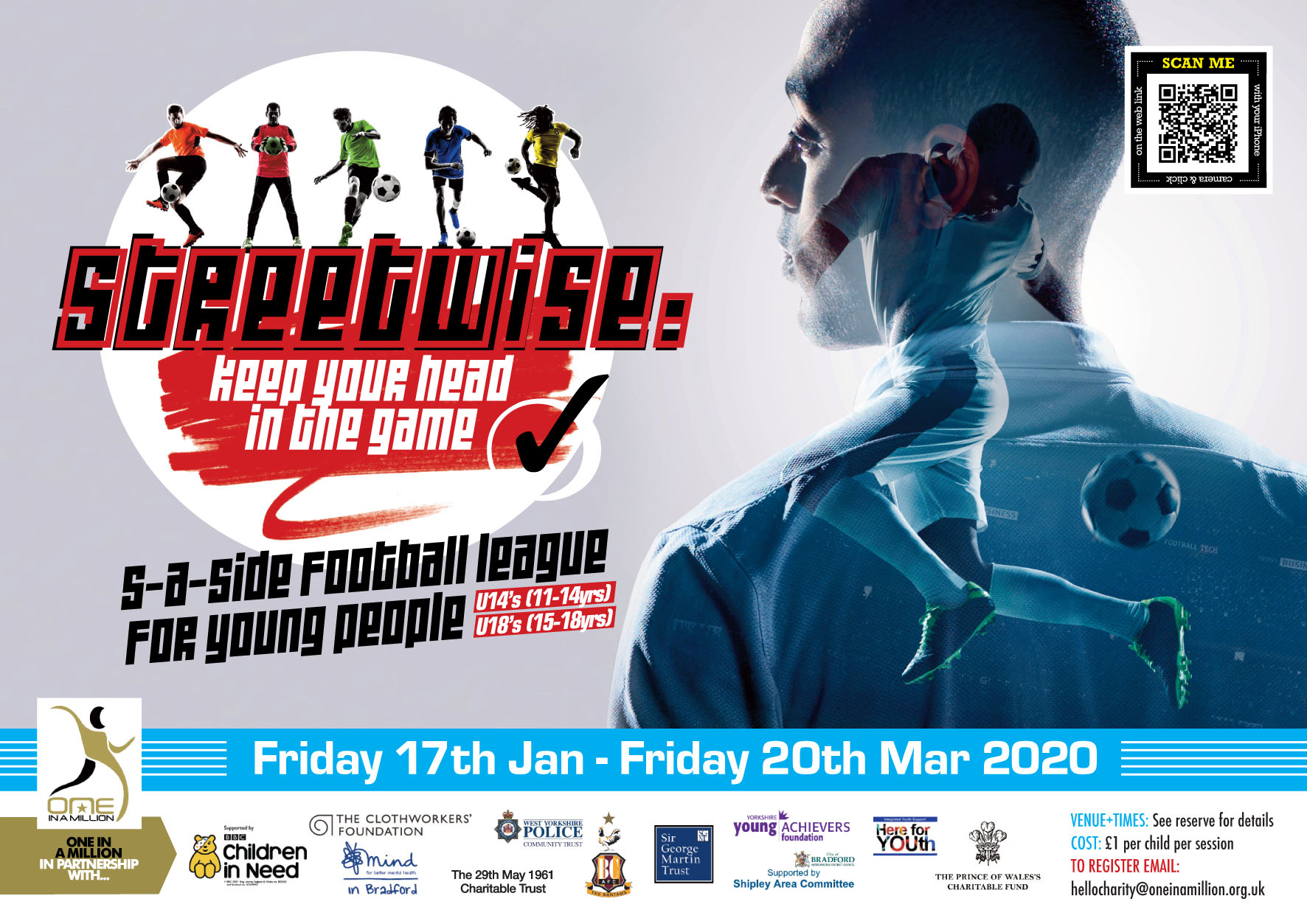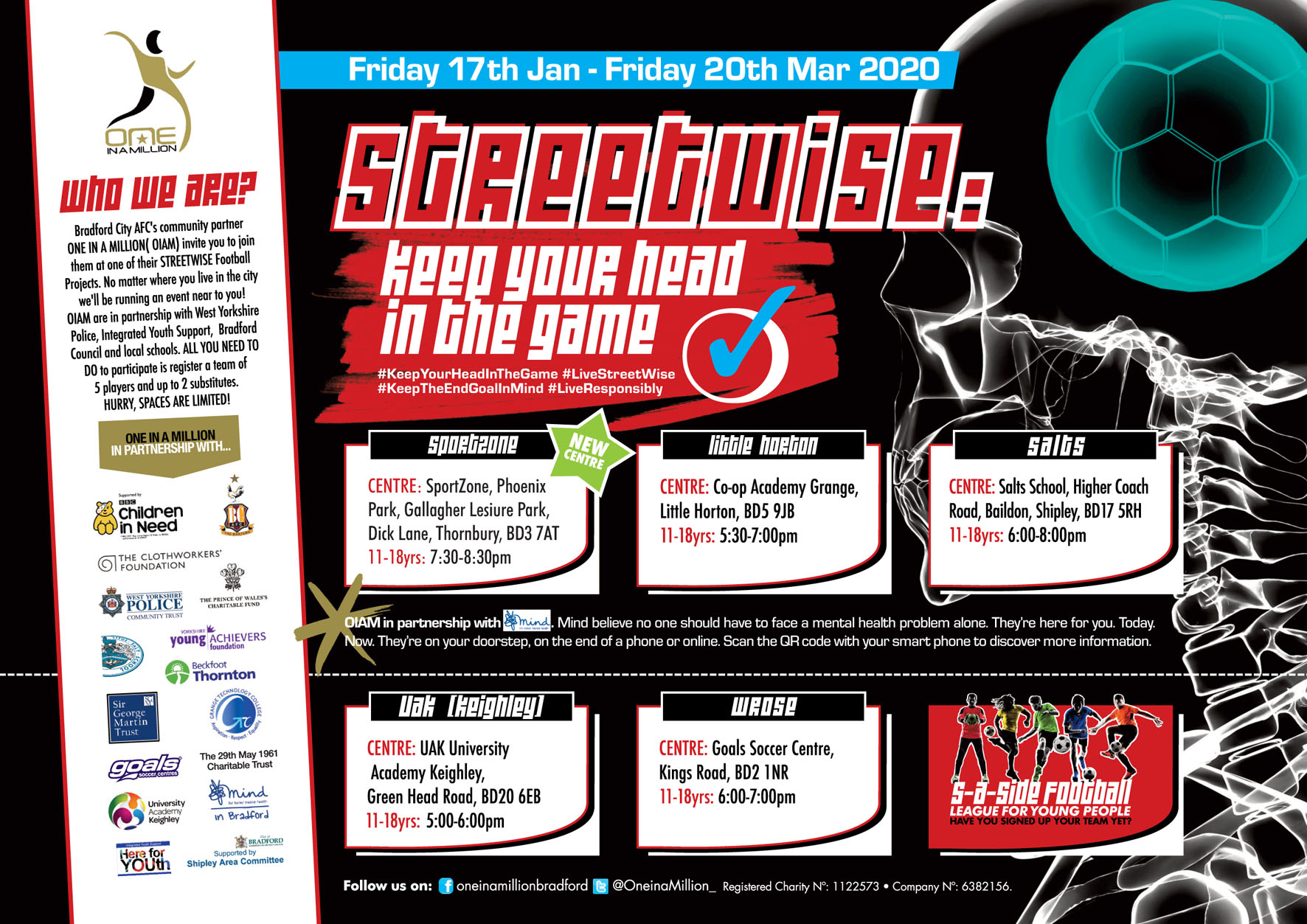 Are you interested in indoor sportshall athletics? The NEW LOCATION for our award winning athletics programme is the NEW 'Sedbergh Sports and Leisure Centre', Cleckheaton Road, Low Moor, Bradford, BD12 0GQ.
We run our athletics activity every Monday night 6-7:00pm (except in school holidays). Starting from Monday 13th January 2020. Children and young people of all abilities, aged between 7-16 years old, are welcome! For more details and/or information contact us at hellocharity@oneinamillion.org.uk