OIAM Streetwise 'Fearless.org' Campaign Equips Young People On How To Report Crime Anonymously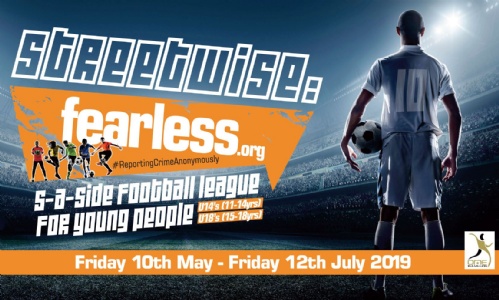 26th July 2019. On Friday 12th July 2019, football teams from our four community hubs took part in the OIAM Community Shield Tournament to decide who was the winning team for our spring/summer Streetwise: fearless.org campaign.
OIAM Community Shield Tournament is made up of the top two teams to have qualified from our mini-leagues taking place every Friday night from 10th - 5th July. The finale was made up of teams from our Beckfoot Thornton Hub, Grange/Canterbury Hub, Salts School/Shipley Hub, UAK Academy/Keighley Hub and Goals/Wrose Hub.
Community Activator, Gurmit Chand said, "The team are always polite. They demonstrate a great attitude and sportsmanship amongst themselves. They respect the environment we have created for young people to compete but yet still have fun, whilst learning about themes such as our current 'Crimestoppers fearless.org campaign. Despite, coming from different centres the young people always get on well with the other teams".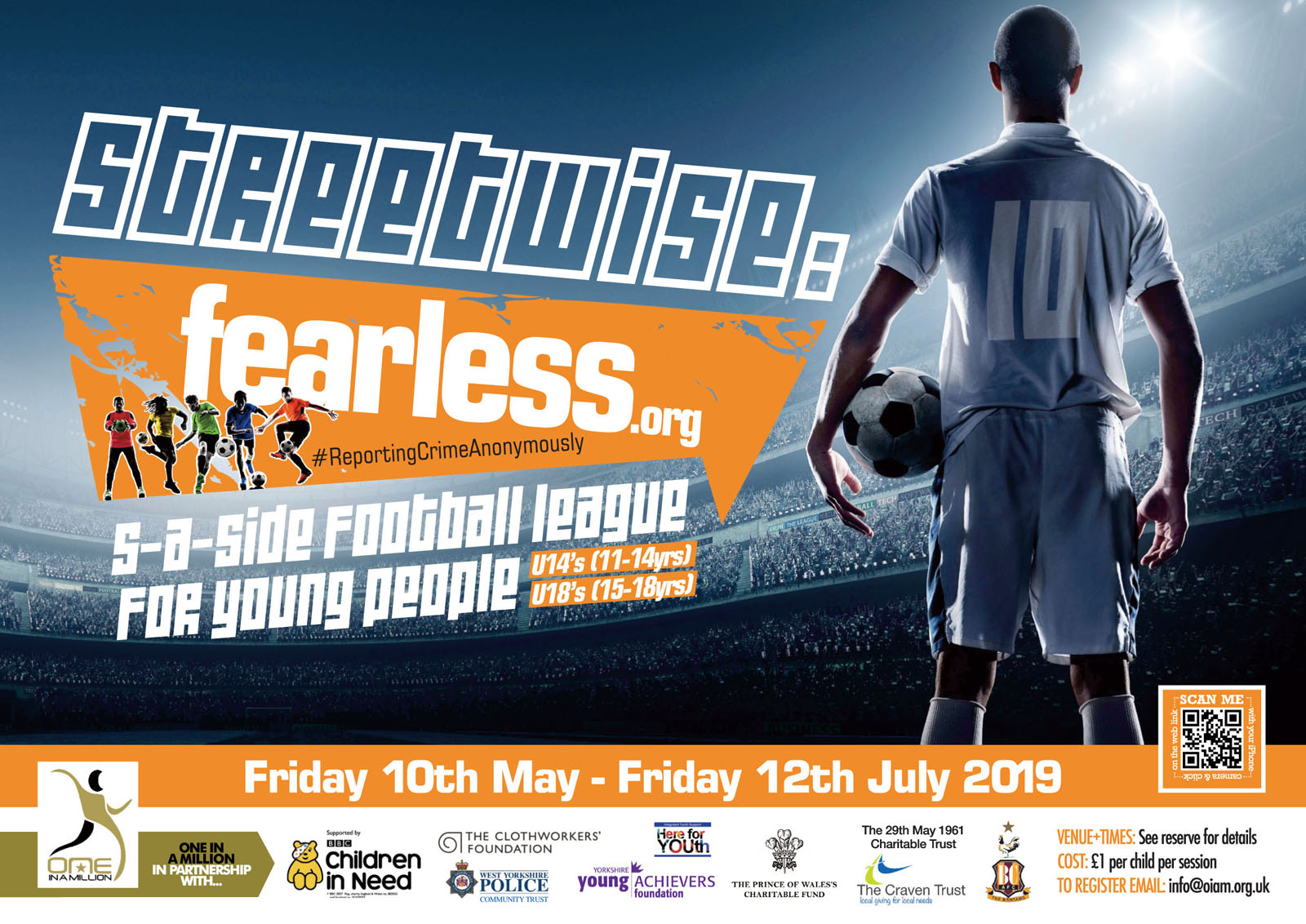 The Winning Team was Rock Solid Gym from our Grange/Canterbury Hub (pictured below).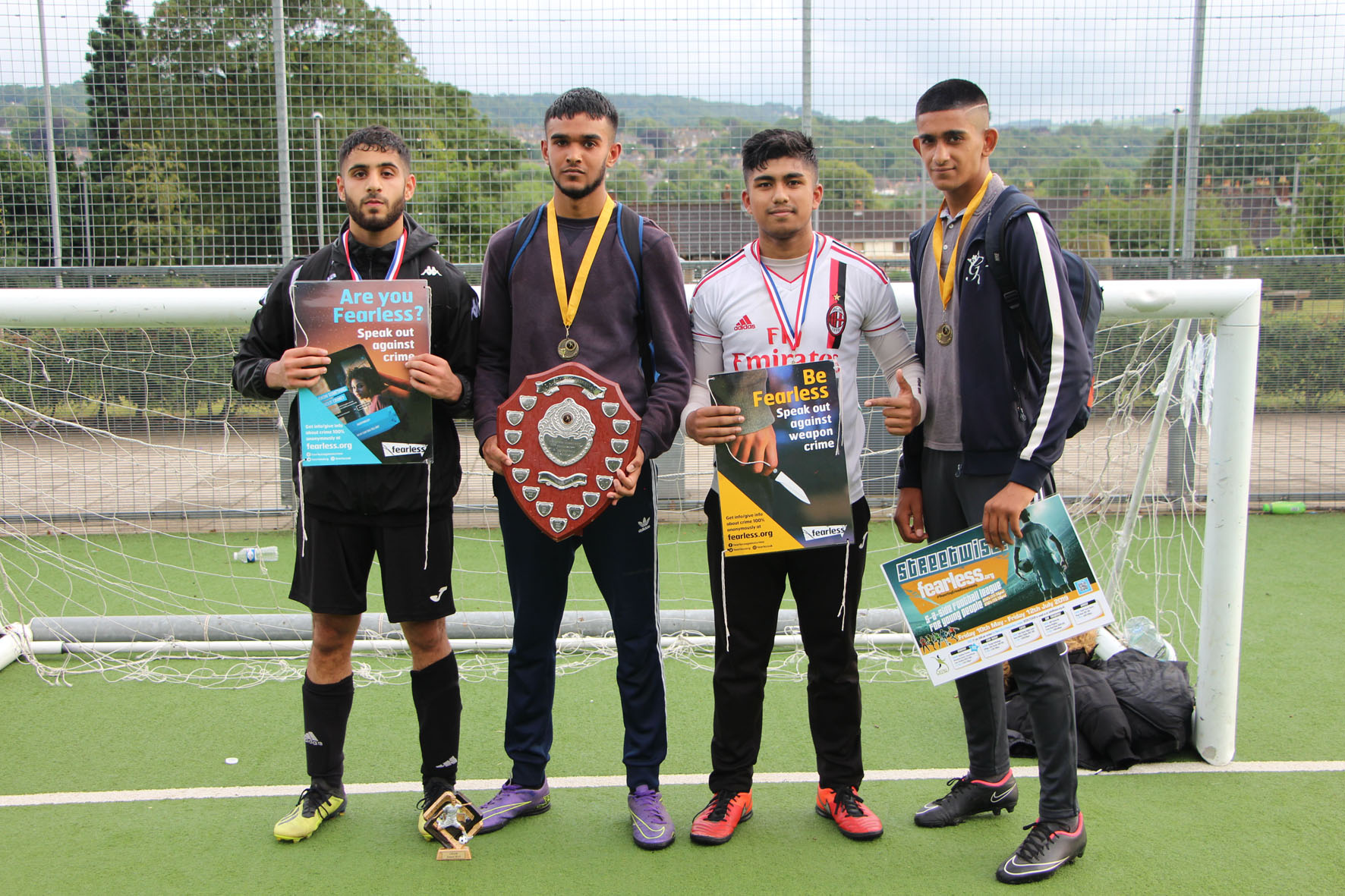 The runner-up team was Notorious from UAK/Keighley Hub (pictured below).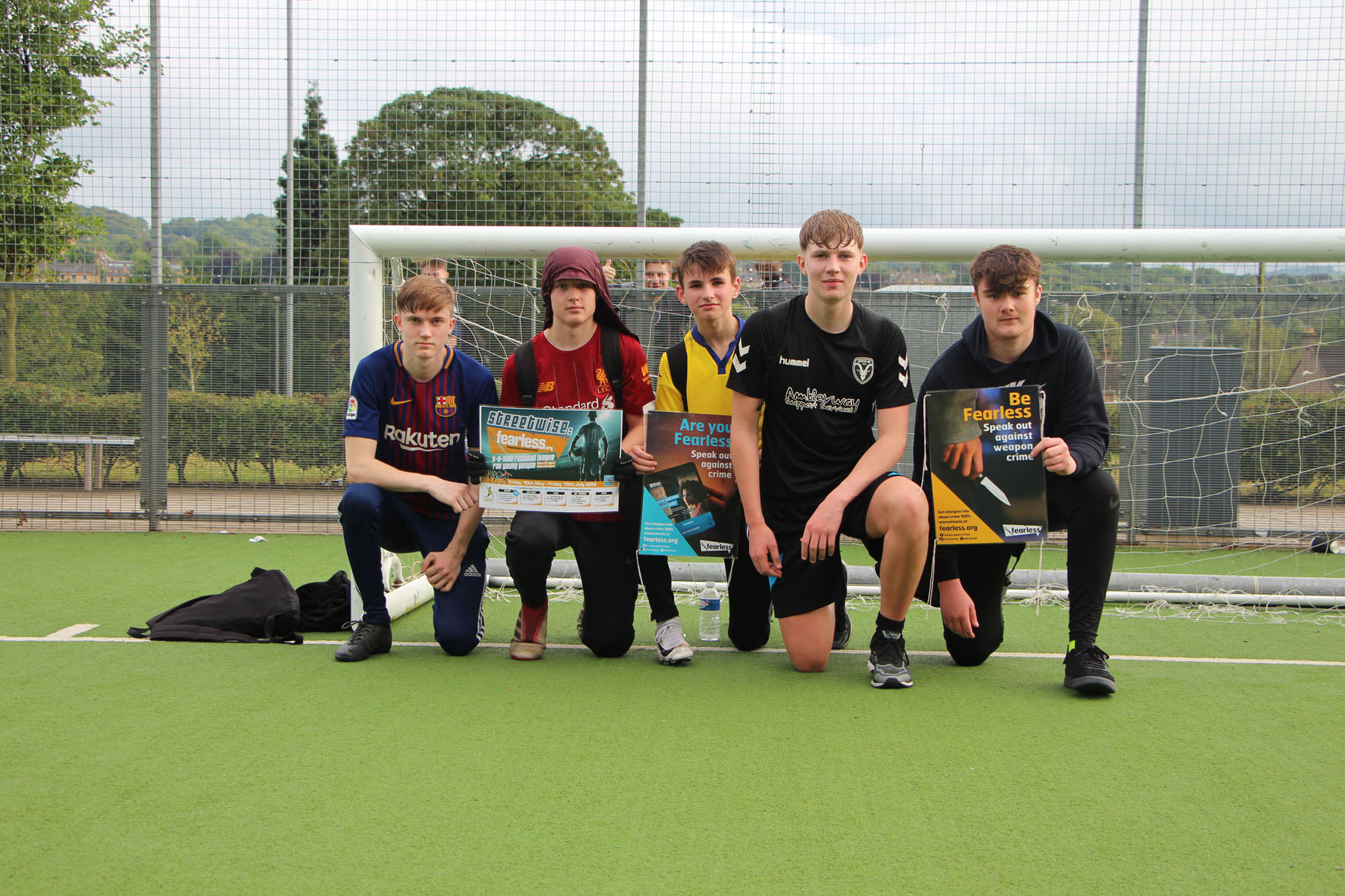 The Goalkeeper of the Tournament was the outstanding Lewis Blamire.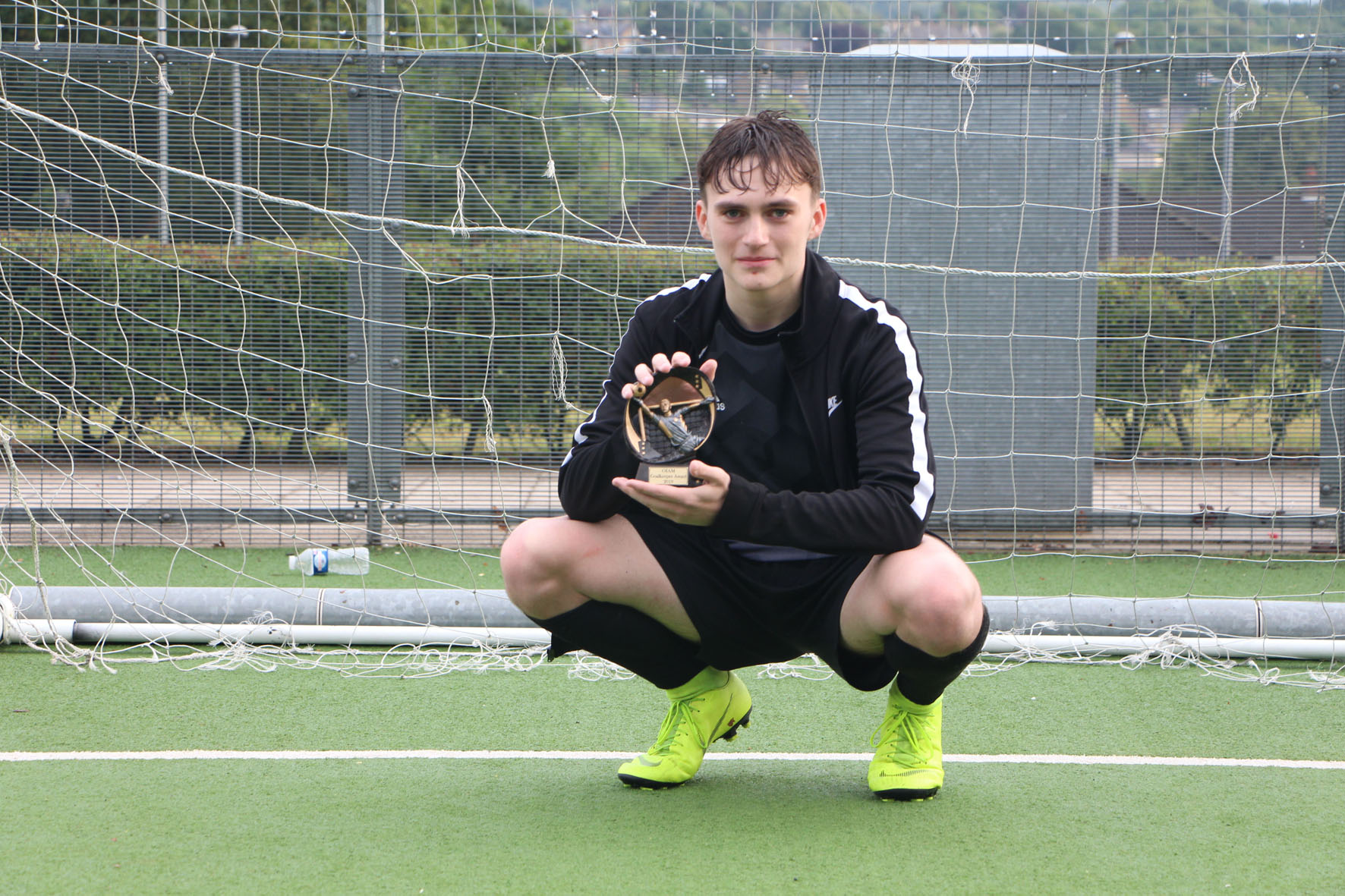 Hassan won The One In A Million Award for the Best Attitude (pictured below).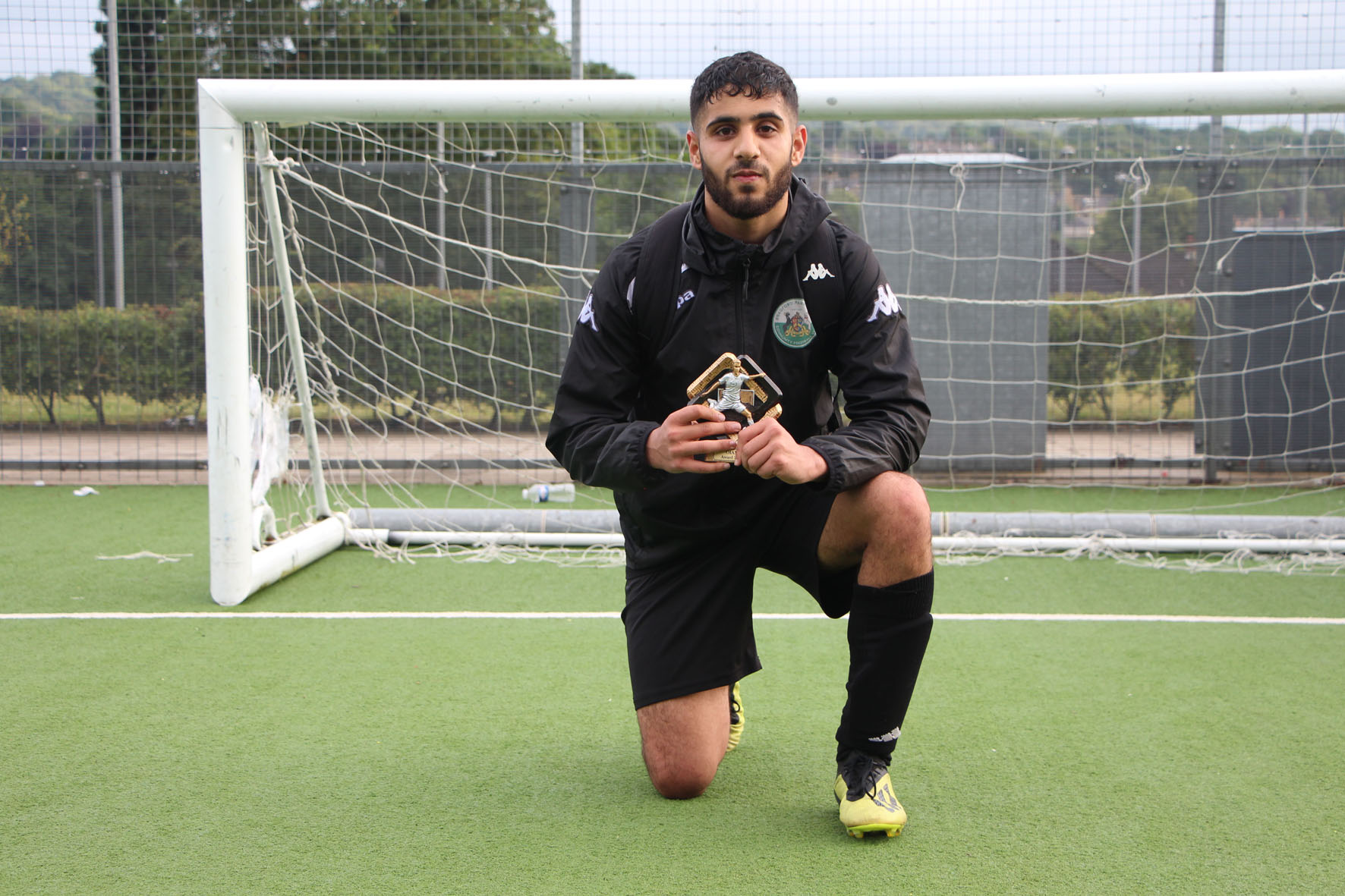 Over the last 11-weeks young people have been learning how to report crimes anonymously. During life's journey, we each may have to face some difficult decisions relating to criminality. OIAM are delighted to have partnered with Crimestoppers fearless.org to theme our latest project. They are a service that allows you to pass on information about crime 100% anonymously! This means you don't have to give us any personal details. Each week the players are encouraged to visit their website to find out more details by scanning the QR Code on our flyers and pitch-side posters with your smart phone camera. By scanning the QR code, it creates a website link for them and they simply click on the link and Fearless.org will appear in your browser.
One In A Million creates pathways that help young people to live courageously so they can fulfil their life-aspirations. We encourage them to 'keep the end goal in mind'. Live responsibly. Live street-wise. Live fearlessly.
Thank you to all the trust funds or organisations that support OIAM Streetwise Football. Your contribution is invaluable to helping us make a positive difference in young peoples lives.
#Fearless #ReportingCrimeAnonymously #LiveStreetWise #PromotingResponsibleCitizens #KeepTheEndGoalInMind #LiveResponsibly