OIAM Streetwise Football Project Scores With Its Powerful Theme 'Building Safer Communities - It Starts With You'!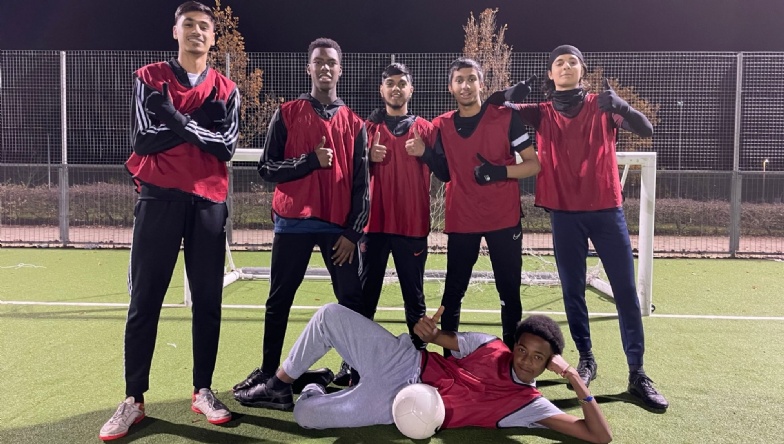 This autumn One In A Million ran its Streetwise Football project, themed 'Building Safer Communities', in partnership with West Yorkshire Police. The project ran for 10 weeks from 16th September to 18th November (2022).
We were delighted to partner with the West Yorkshire Police's Safer Communities team led by PC Hussnain Ali (Youth Engagement Officer).
Short talks were given across different project hubs at the beginning of each session. One such talk in Canterbury by PC Hussnain Ali focused on 'The Power Of Choice' and how it can change the course of a person's life. He then shared his own life journey. Afterwards, several smaller groups of young people stayed back and interacted with him at pitch-side.
Lewis, 16, said, "It was an interesting talk from PC Huss, and it has made me think about my future and how my decisions will help me".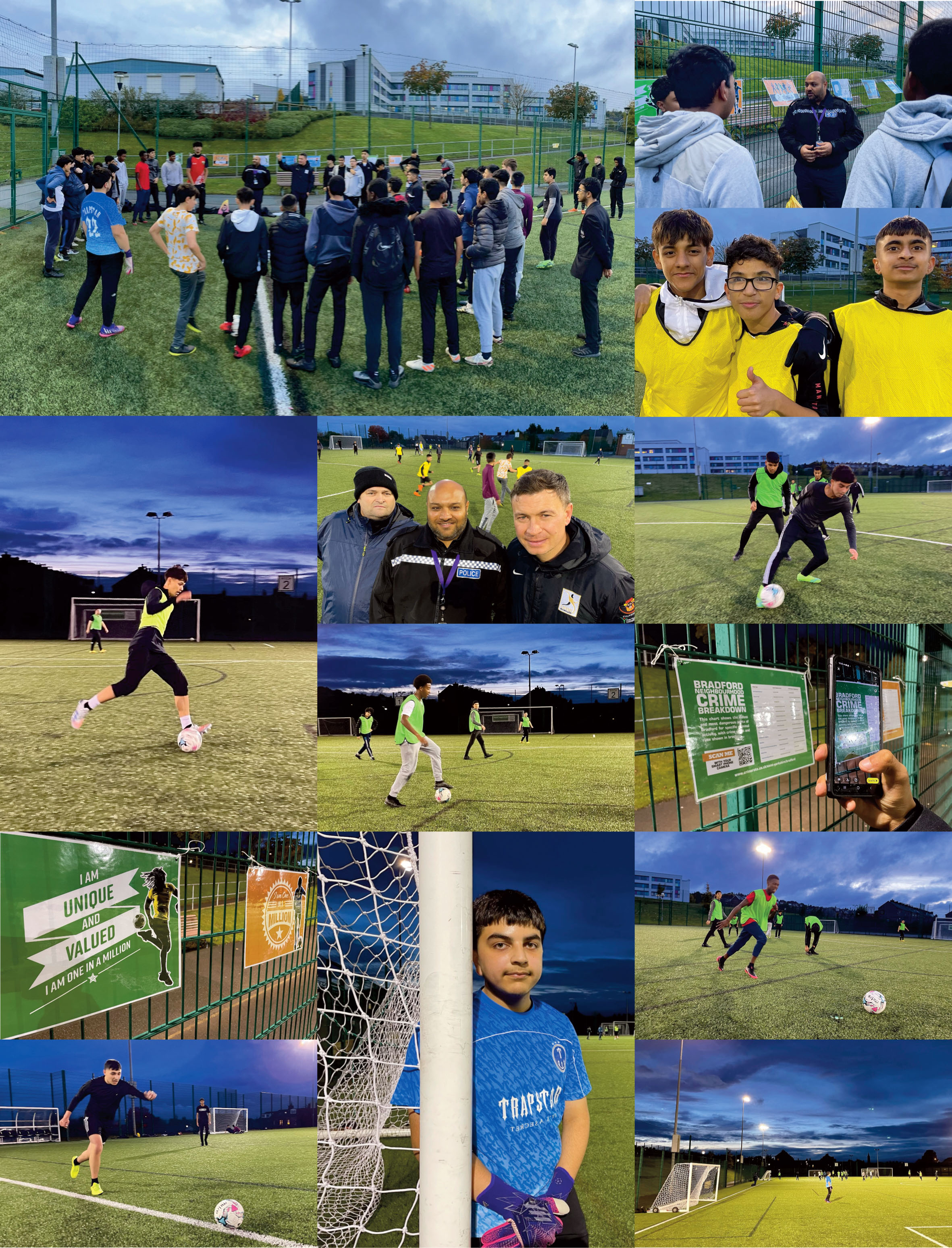 During the Community Shield Finals in November PC Hussnain Ali delivered another short, interactive, community themed talk. Young people were able to ask questions to further their knowledge. Interactive posters were displayed at pitch side with QR codes for young people to scan and explore the theme, Building Safer Communities, further.
Bailey, 14, "I came for the football, but it was good to talk to PC Huss. Sometimes, I don't like the police, but he was good".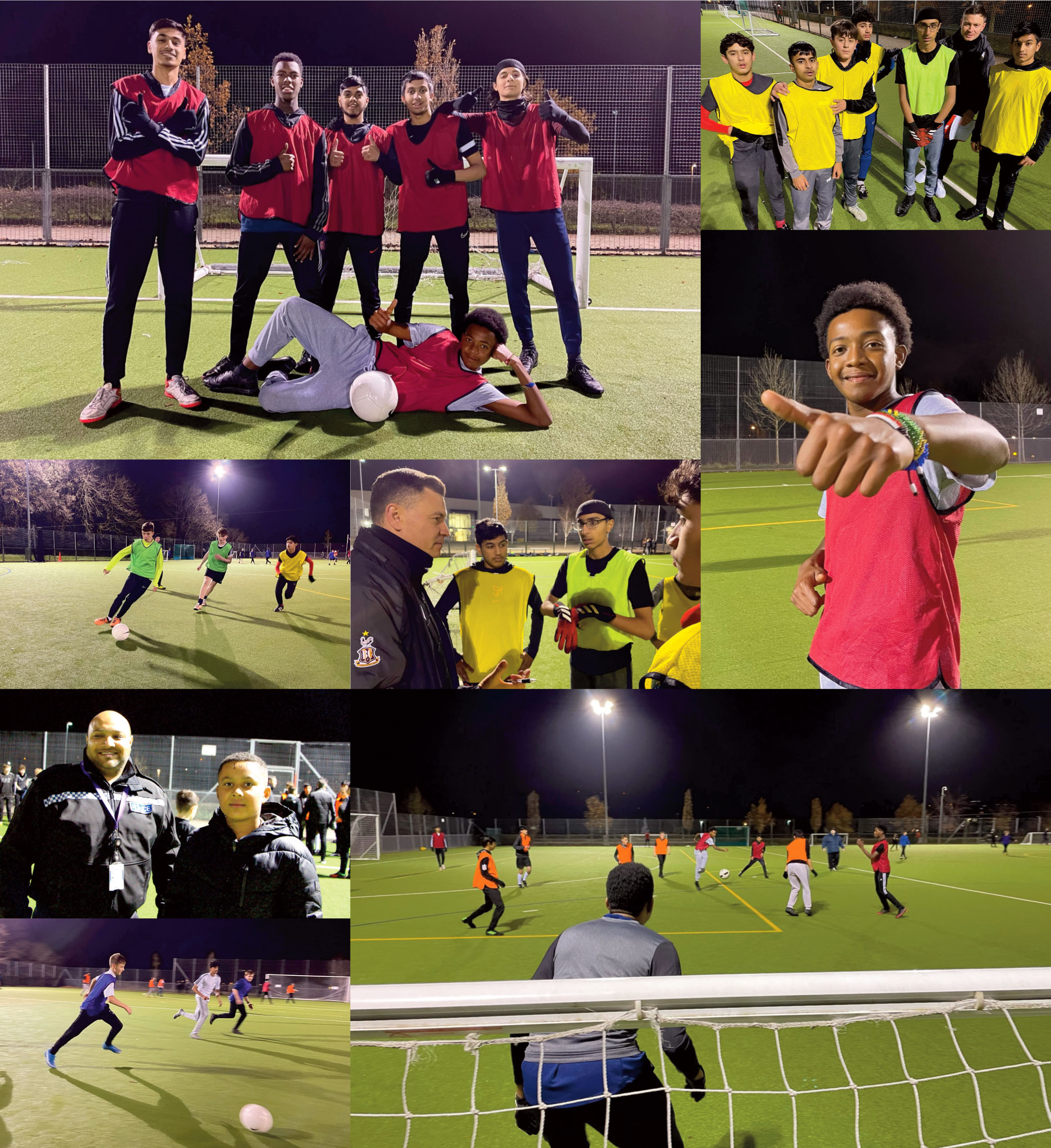 The 'finals' tournament brought together over 60 young people from Shipley, Manningham, South Bradford and Canterbury. Such a spectacle was a brilliant advocacy for inclusion, social cohesion, and friendship.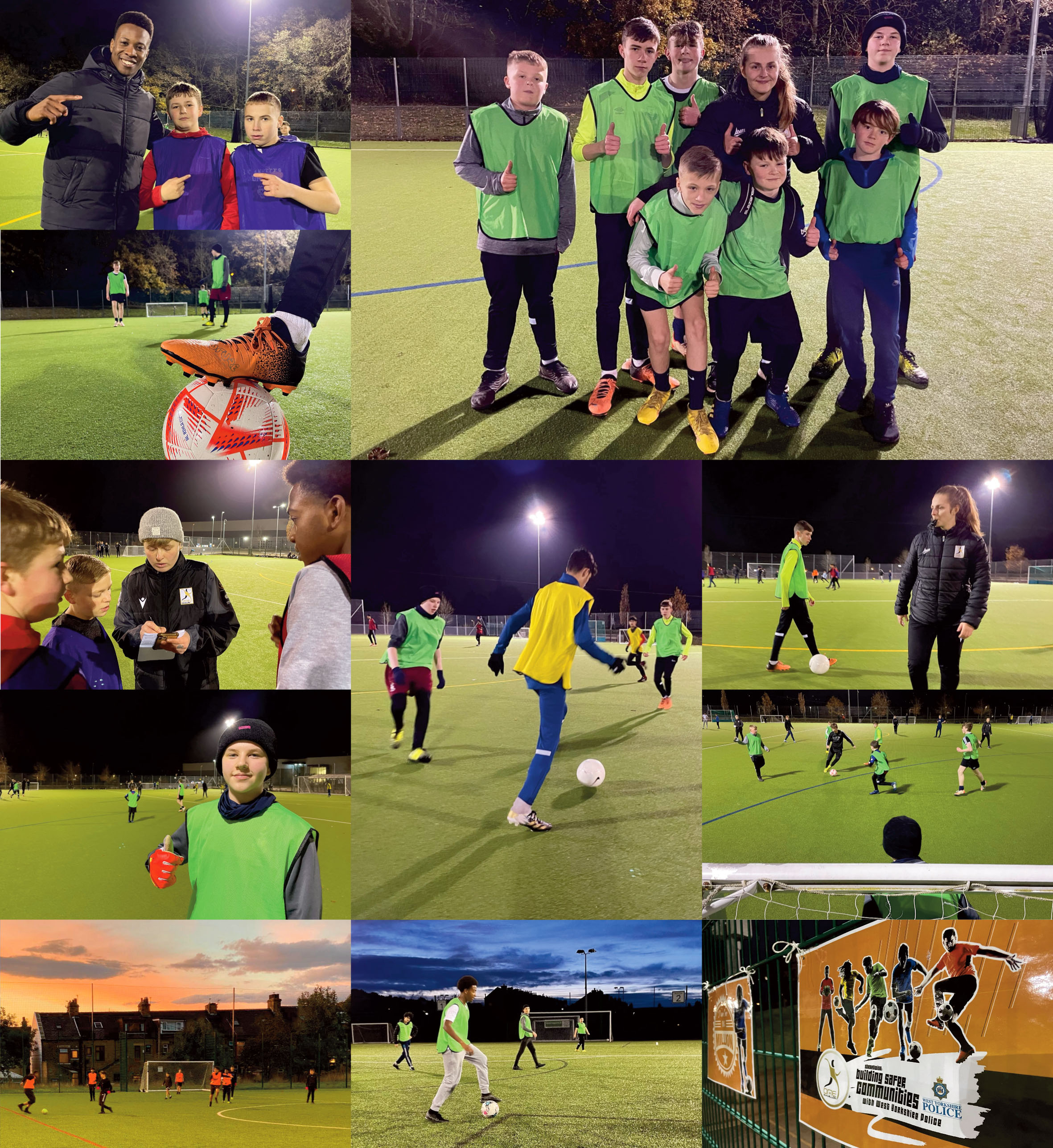 Players and teams mixed with fun and banter, whilst competing to win the prized 'Community Shield'. The eventual winning team was from South Bradford.
During a survey of 30 young people completed on the final week:
93% say that they believe activities like OIAM Streetwise will help children and young people stay away from crime.
76% of attendees say that they have experienced, seen or been involved in crime to some degree.
17% have experienced, seen of been involved in crime either very much or extremely so.
100% say they are now more informed about the nature of crime in Bradford, with 48% saying that they are now very much more informed.
62% say that this project has encouraged them very much (48%) or completely (14%) to stay away from crime and anti-social behaviour.
PC Hussnain Ali, West Yorkshire Police: "The One In A Million Streetwise Football project which was themed "Building Safer Communities" was a great success. It allowed young people from various communities to come together and enjoy football. It also allowed West Yorkshire Police to engage with hundreds of young people from across Bradford. The Streetwise Football project gave me a chance to break down barriers with young people who previously may not have engaged with the Police".
A special thank you to all the young people who attended, volunteers, coaches, funders, and PC Hussnain Ali, for supporting this project.