OIAM Interactive Quiz Night Is A Winner With Our Corporate Partners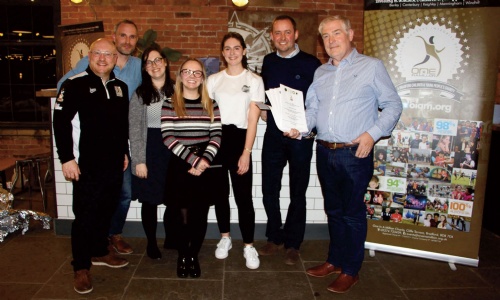 "We were delighted to host One In A Million, an important local children's charity and their fellow Corporate Partners to our Refectory in the heart of Leeds. A great evening was had by everyone and Northern Monk Brew Co. is very proud to support their work to inspire the children and young people to become the next generation of leaders in our district". David Seymour, Northern Monk Brew Co.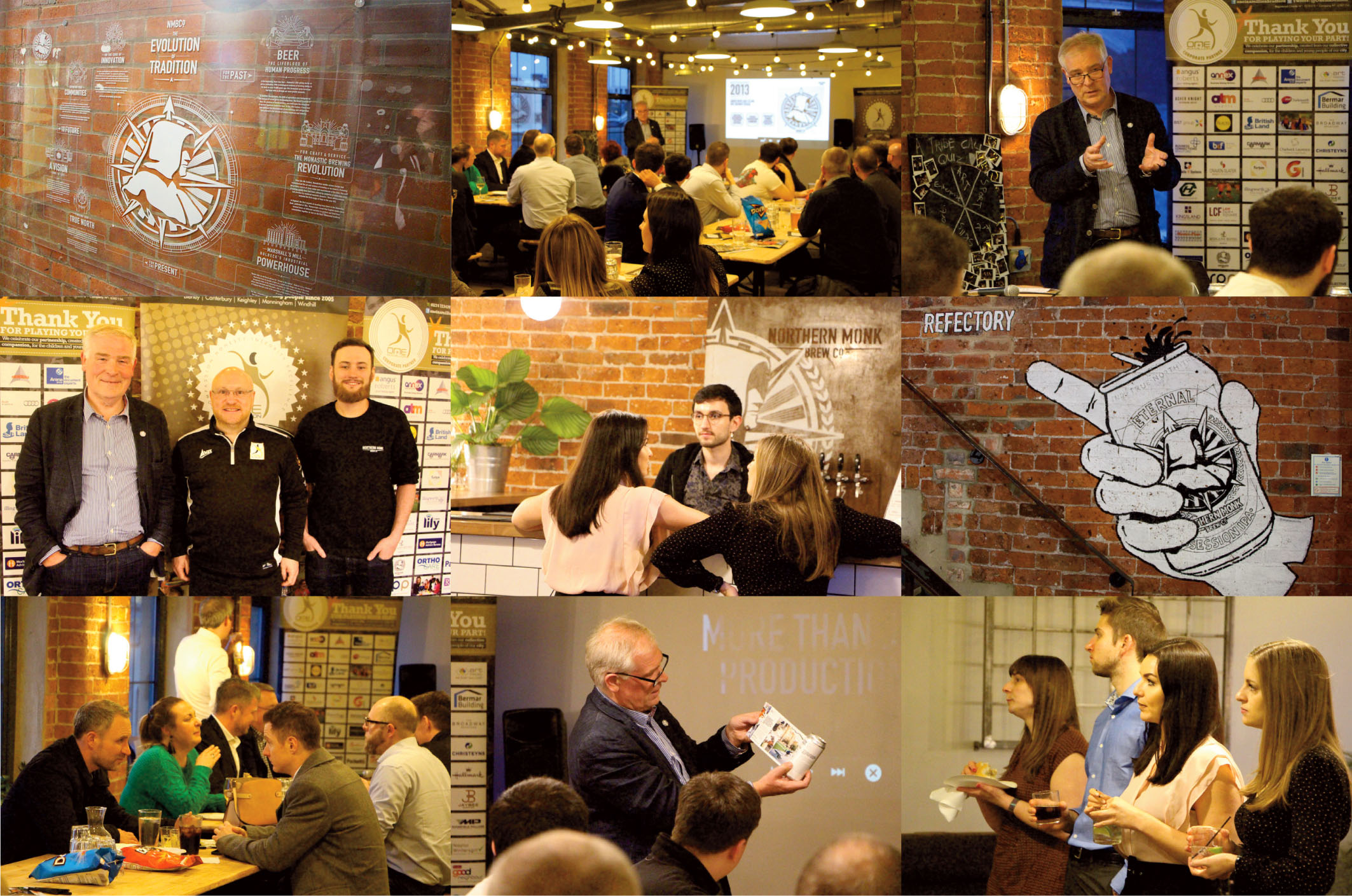 50 Corporate Partners and guests were treated to an engaging presentation by David Seymour about the history and rise of Northern Monk Brew Co. into a leading brand and major force in the Craft Brewing industry, followed by a tasting experience led by one of the Head Monks, Brian Dickson, Co-founder and Technical Director.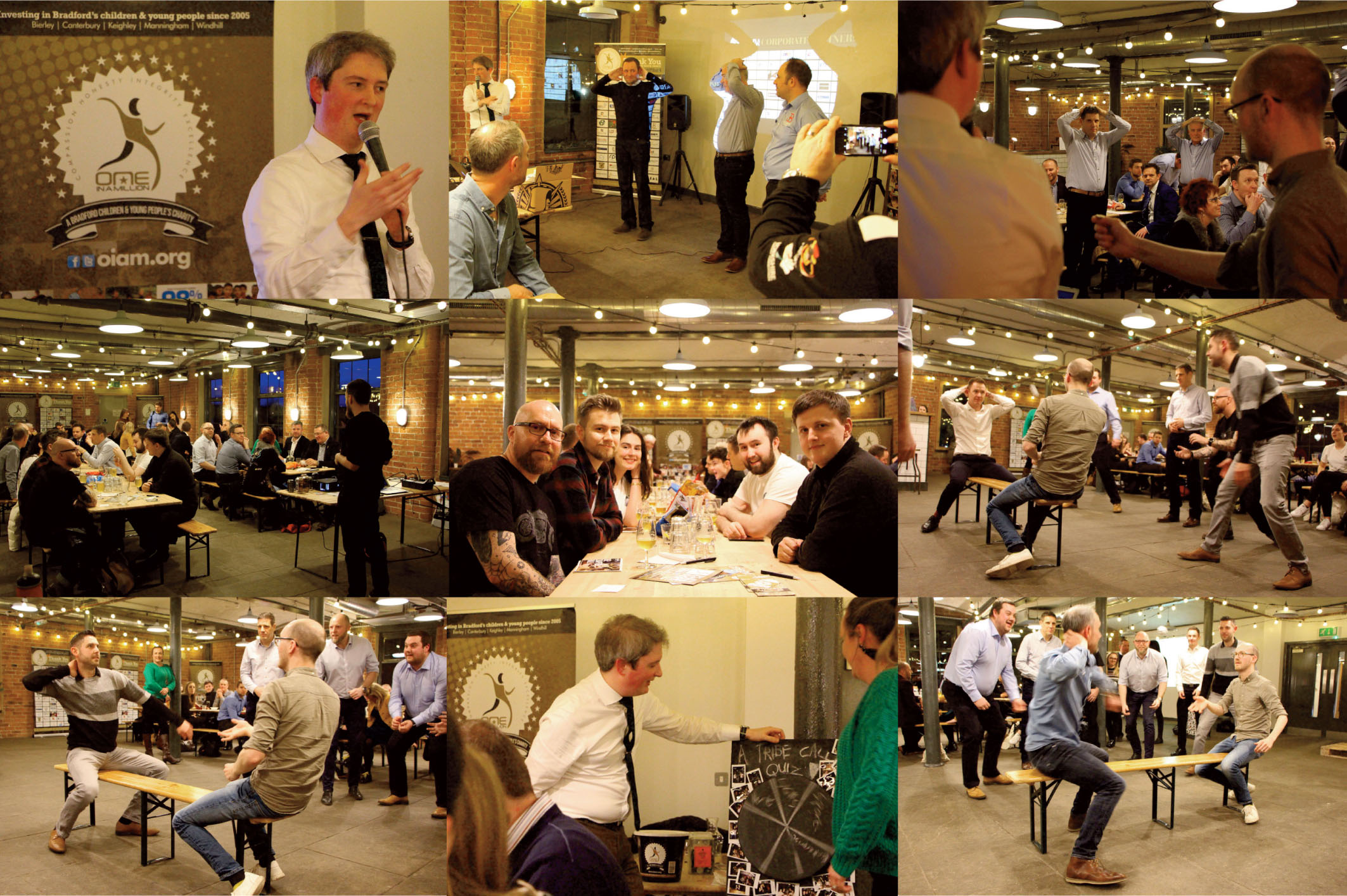 The evenings entertainment was an interactive pub quiz, hosted by the incredible Alasdair Dinnewell and Duncan Wilson, also know as 'A Tribe Called Quiz'.
Our seven randomly selected teams battled through One In A Million inspired question rounds, closely followed by some hilarious action in the interactive rounds, where volunteers span the 'Wheel of Hope' to shouts of Clockwise to reveal the point rewarding activities. Activities included; 'Blind drawing of a team member', 'Elbow Cricket', 'Penalty shoot out against Billy Bantam' and 'Make an Alien' provided so much fun on what was a great evening.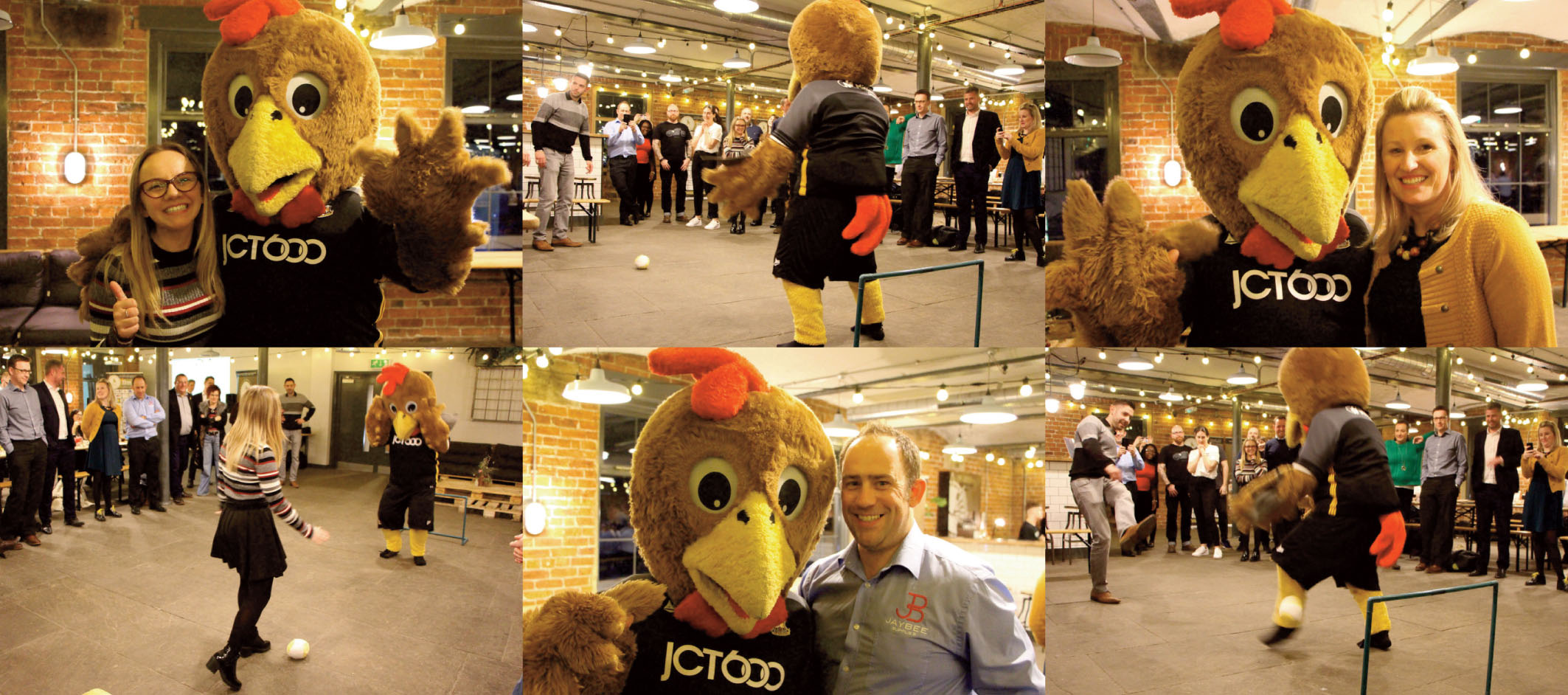 Fay Walker of LCF Law, said, "I don't think I've ever laughed so hard at a networking event! Thank you One In A Million, what a great night. LCF Law are proud to be a corporate sponsor of your Charity!".
Hannah Cummins of Ernest Cummins, added, "Thank you once again to the One In A Million Team and Northern Monk for having me. I had a fantastic time with fellow Corporate Partners". Michael Woodcock of Arena Group said, "What a great night, thanks to One In A Million, a fantastic cause to support".
Congratulation to Danny Olivieri of Jaybee Supplies who won the Levano E-Tablet in our game of Heads & Tails, kindly sponsored by Complete IT Systems.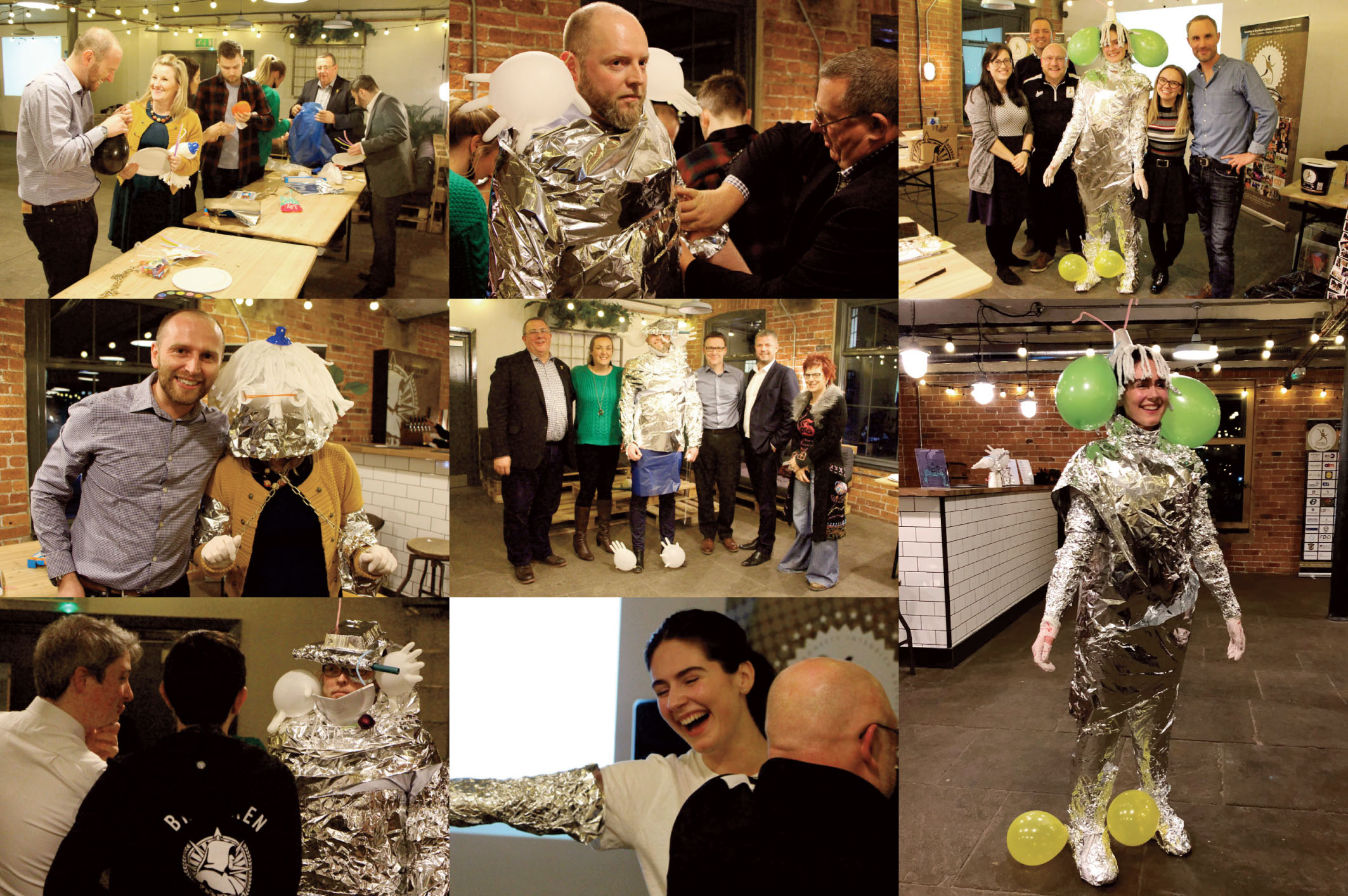 Congratulations to Team 1 who ran out as overall winners in our quiz, consisting of Craig McHugh (OIAM), Michael Woodcock (Arena Group), Katie Davill (LCF Law), Fay Walker (LCF Law), Sarah Barthorpe (Puddle Agency) and Ben Gregg (Complete IT Systems), pictured below with David Seymour.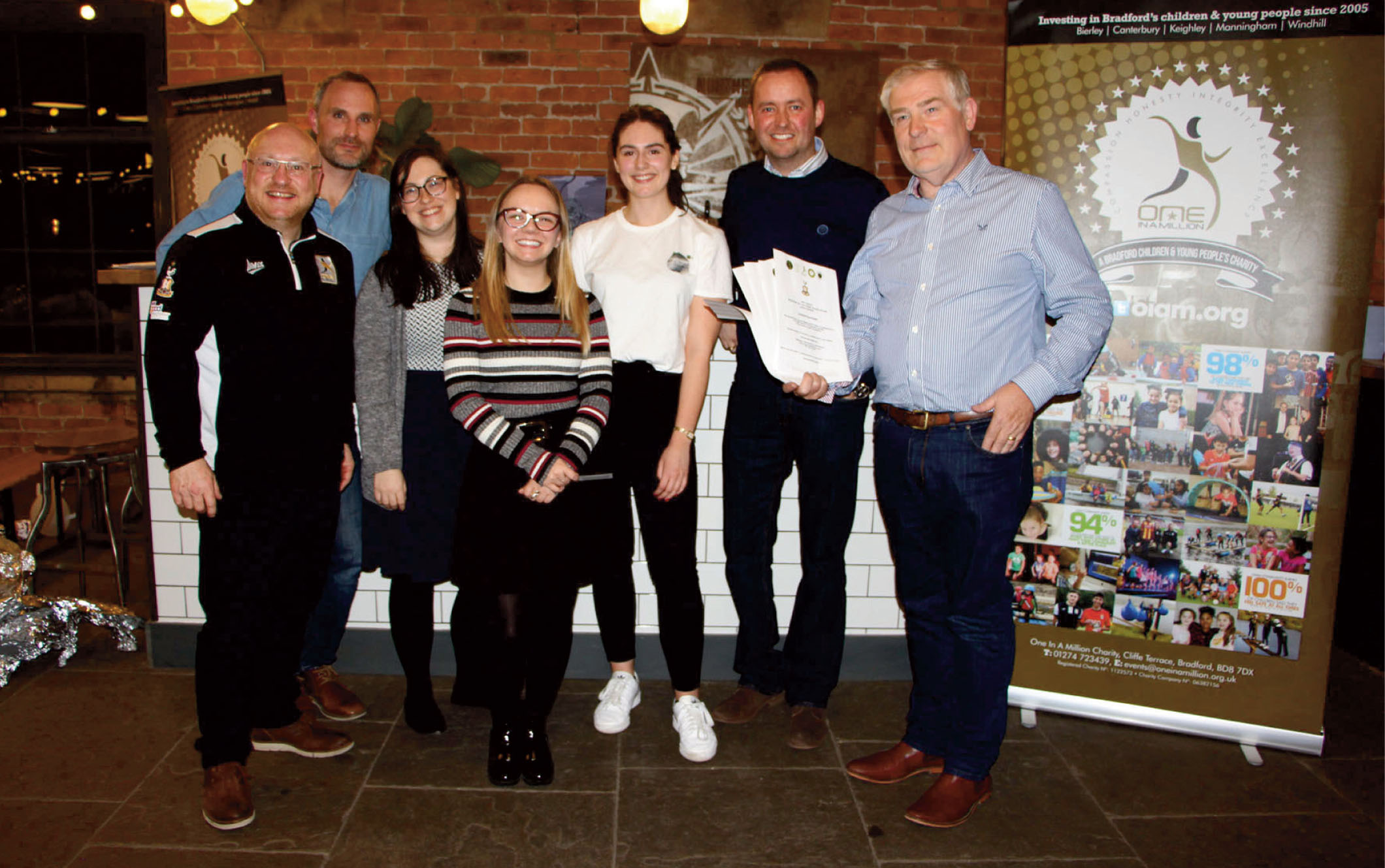 Thank you to drinks sponsors; Puddle Digital and Masterplan Systems Ltd for ensuring that our guests were well watered throughout the evening.
Thank you to all Corporate Partners and guests who attended the evening, you were great fun! Thank you to Northern Monk Brew Co @NMBCo for being great hosts and our fab quiz masters 'A Tribe Called Quiz', who created a unique and fun experience for our guests!
To find out how to become a One In A Million Corporate Partner email Craig McHugh.