OIAM Children Have A Taste Of The Apple!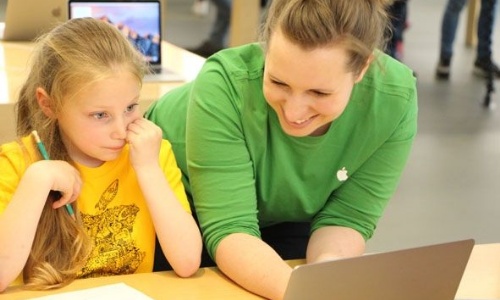 11th June 2017. Children and young people from our Bierley and Canterbury Community Hubs recently completed their 7-week ICT Computing Taster Course delivered by Paul Langton,
OIAM Apple Certified Trainer. In partnership with Apple, both community groups were invited to visit the Apple Store, Leeds. They participated in their Earth Day theme whilst using the latest cutting edge Apple technology. They created a small video to talk about how they can help to save our planet and the environment. At the close, one child said "when I am old enough, I'd like to work for Apple!" Each child was given an Apple t-shirt and also a wristband memory stick containing the Earth Day video they had created during the session. A big thank you to the Apple Store, Leeds, for their time and effort to make this trip an exciting and educational experience.