M&S Broadway Bradford choose One In A Million as their Local Charity Fundraising partner 2018/19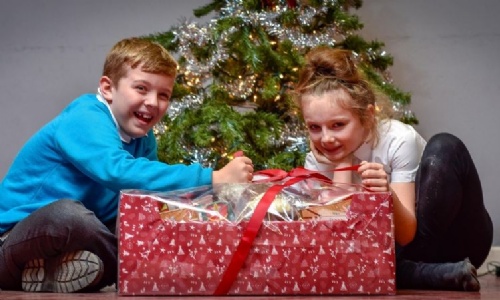 14th December 2018. During the year, both Marks & Spencer Bradford Broadway (M&S) and One In A Million staff will be participating in fundraising events and awareness activities for our charity both in and out of store.
Following our partnership launch in December, our team have so far participated in two bucket collection's and bag packs in store and M&S staff members Frazer Metcalf and Hayley Bennett have also delivered four wonderful Christmas Hampers for the Childrens Christmas parties at our community hubs in Bierley, Canterbury, Keighley, Manningham and Windhill.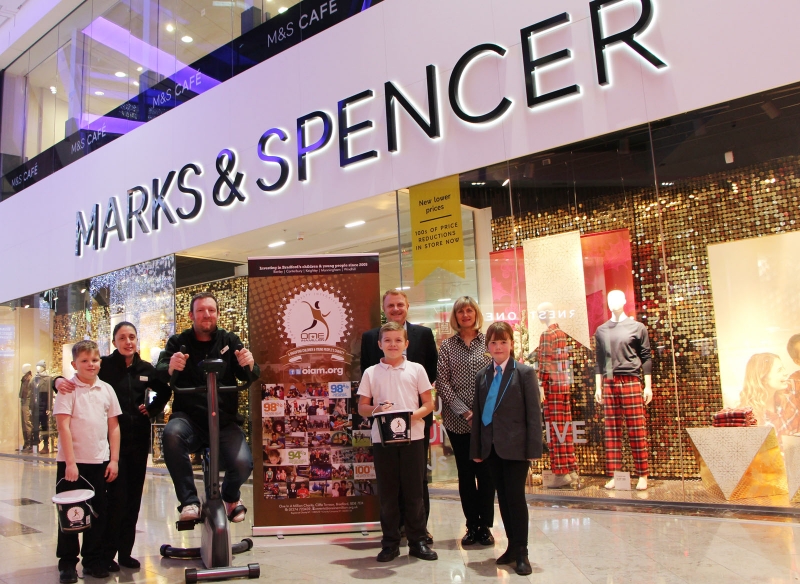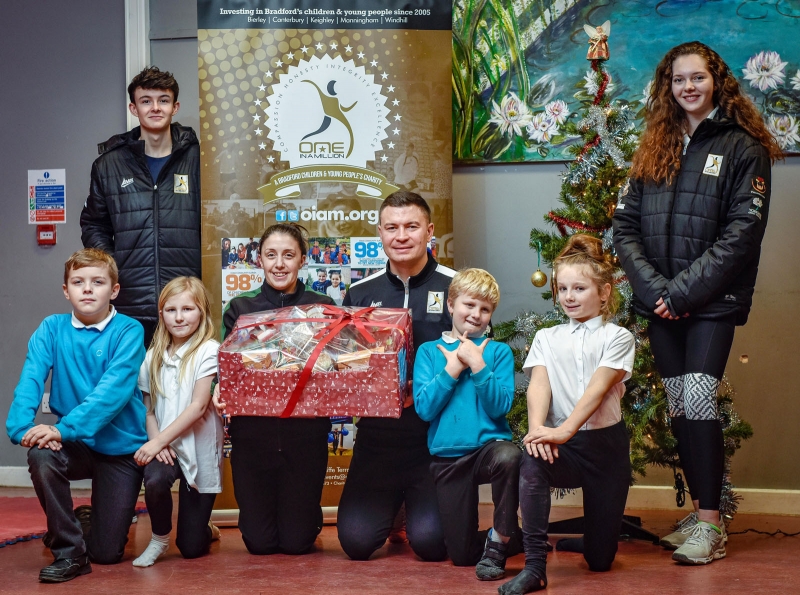 One In A Million donates M&S festive hampers to Windhill Community Centre. (L-R: Ben Moon, Nathan G, Olivia D, Hayley Bennett (M&S), Danny Forrest (OIAM), McKenzie H, Paige H, & Eve Wellings). Both Ben and Eve are students at Bradford Grammar School who volunteer every week at OIAM - thank you!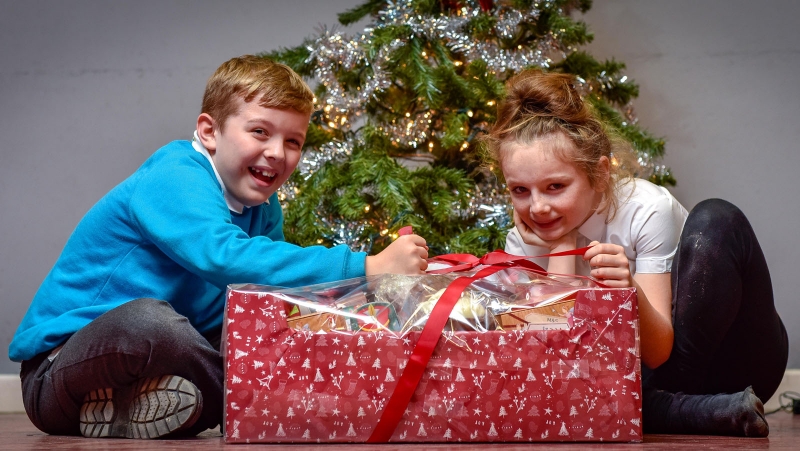 One In A Million donates M&S festive hampers to Windhill Community Centre. Nathan G & Paige H say a big thank you to M&S Broadway Bradford!
We would like to place on record our thanks to M&S Bradford Broadway team and all their wonderful customers who have generously donated so far. We look forward to working together to support our work in the city during 2019.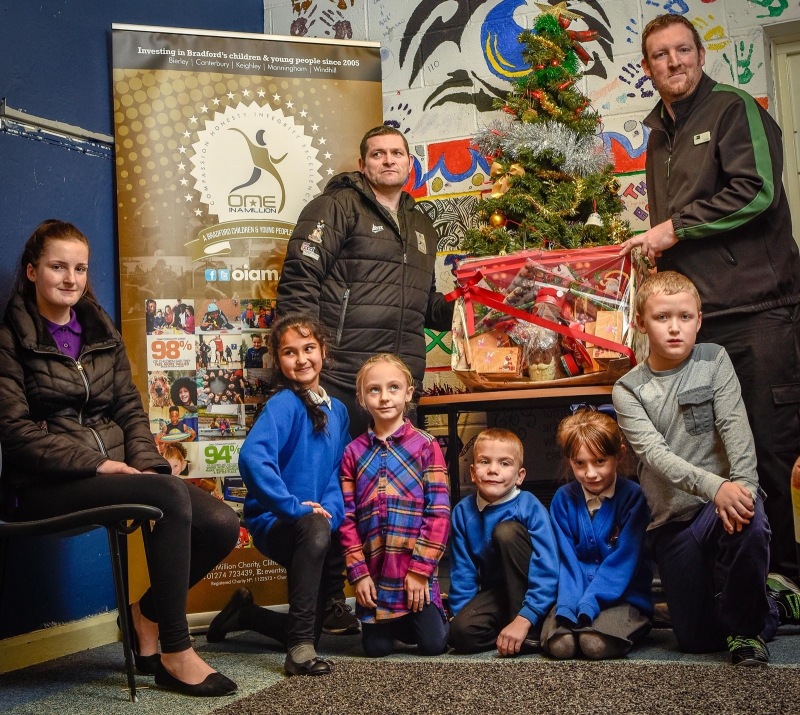 One In A Million donates M&S festive hampers to Canterbury Community Centre. Left to right: Shannon Dalby (OIAM), Mazie T, Rob Carr (OIAM), Capri T, Kayden P, Lexi P, Daniel G, & Frazer Metcalfe (M&S).
"We are delighted to be working with local children & young people's charity One In A Million (OIAM), as our M&S local charity fundraising partner for 2018-19. OIAM does a great work amongst children and young people living in disadvantaged communities in the Bradford Metropolitan District. M&S believes that every life is special and deserves to be well spent and as a store we are proud to be playing our part in our local community of Bradford". Lynne Langan - M&S Bradford Broadway Store Manager.
Craig McHugh, OIAM Executive added, "On behalf of all the amazing children and young people that One In A Million work with every week, we would like to thank the staff at M&S Broadway Bradford for choosing us to be their Local Charity Fundraising Partner for 2018/19 and for the support of their loyal customers. We look forward to a fantastic year ahead and to working with you to make a difference whilst we continue providing sports, arts and enterprise pathways for wonderful children and young people in our city".
How to get involved? You can donate via the collection buckets in M&S Broadway Bradford or online via www.neighbourly.com/OIAM/fundraising
It takes a community to raise a child. THANK YOU for your incredible support!