LET IT GLOW! OIAM Baht'At Family Torch & Glow Walk Lights Up The Skies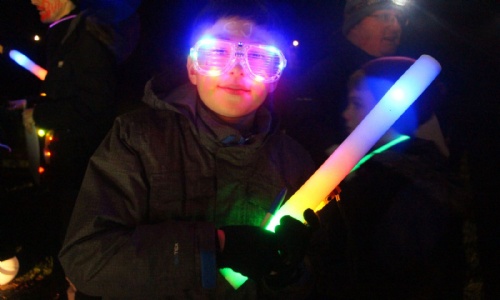 9th February 2018. We had great fun at our inaugural Baht'at Family Glow & Torch walk on Saturday 3rd February 2018.
Over 40 adults and children braved the drizzle, applied colourful neon face paints and glowing accessories to light up the Ilkley river bank.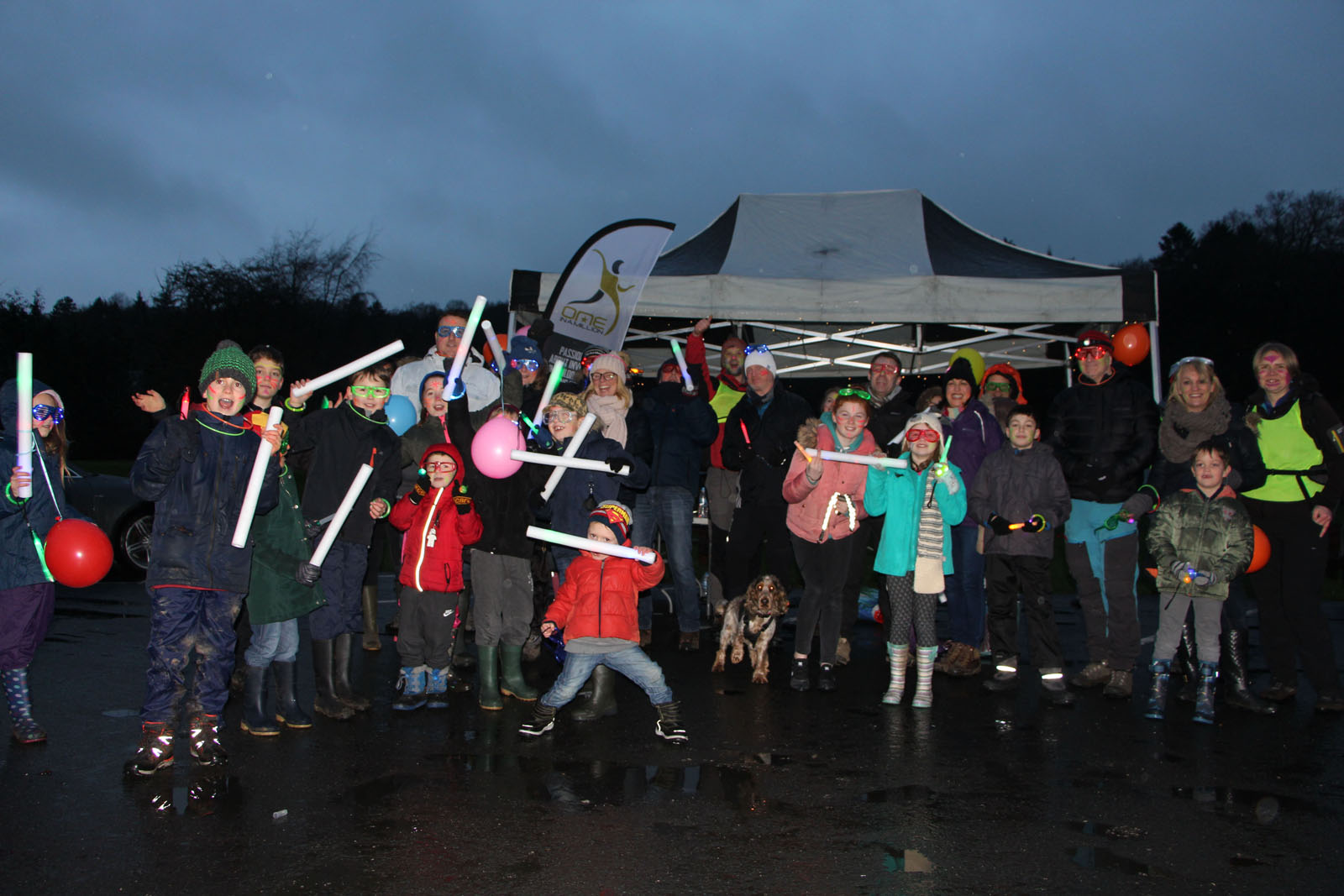 The 3k walk, was expertly guided by Phil Lee and KUTA Outdoors. Very quickly into the walk, Phil assembled a fine young team of very excited merry-men to lead the way!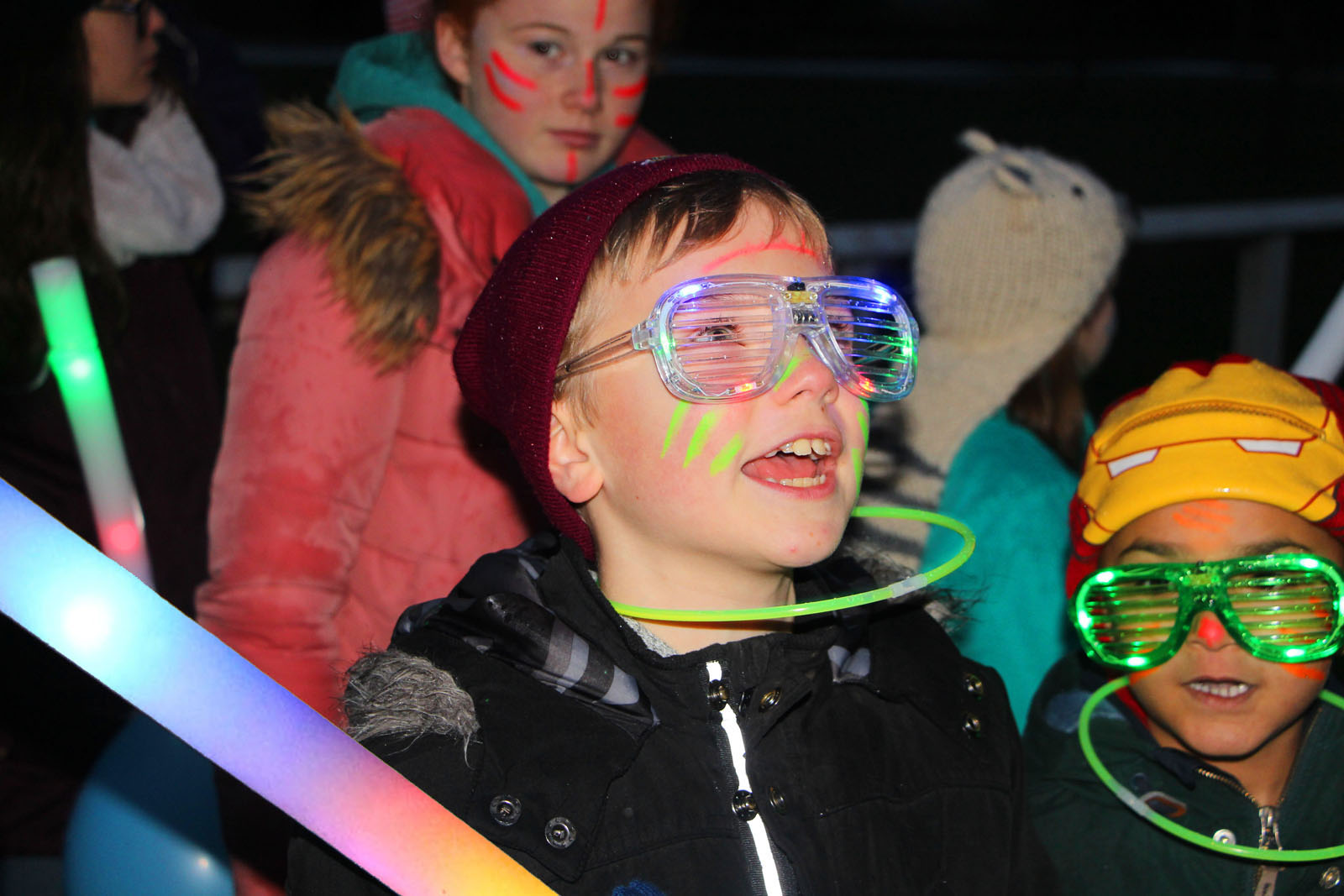 The walk took a route along the River Wharfe footpath, crossing the 'Stone' and 'Rickety' bridges, where the children picked up deserved treats along the way.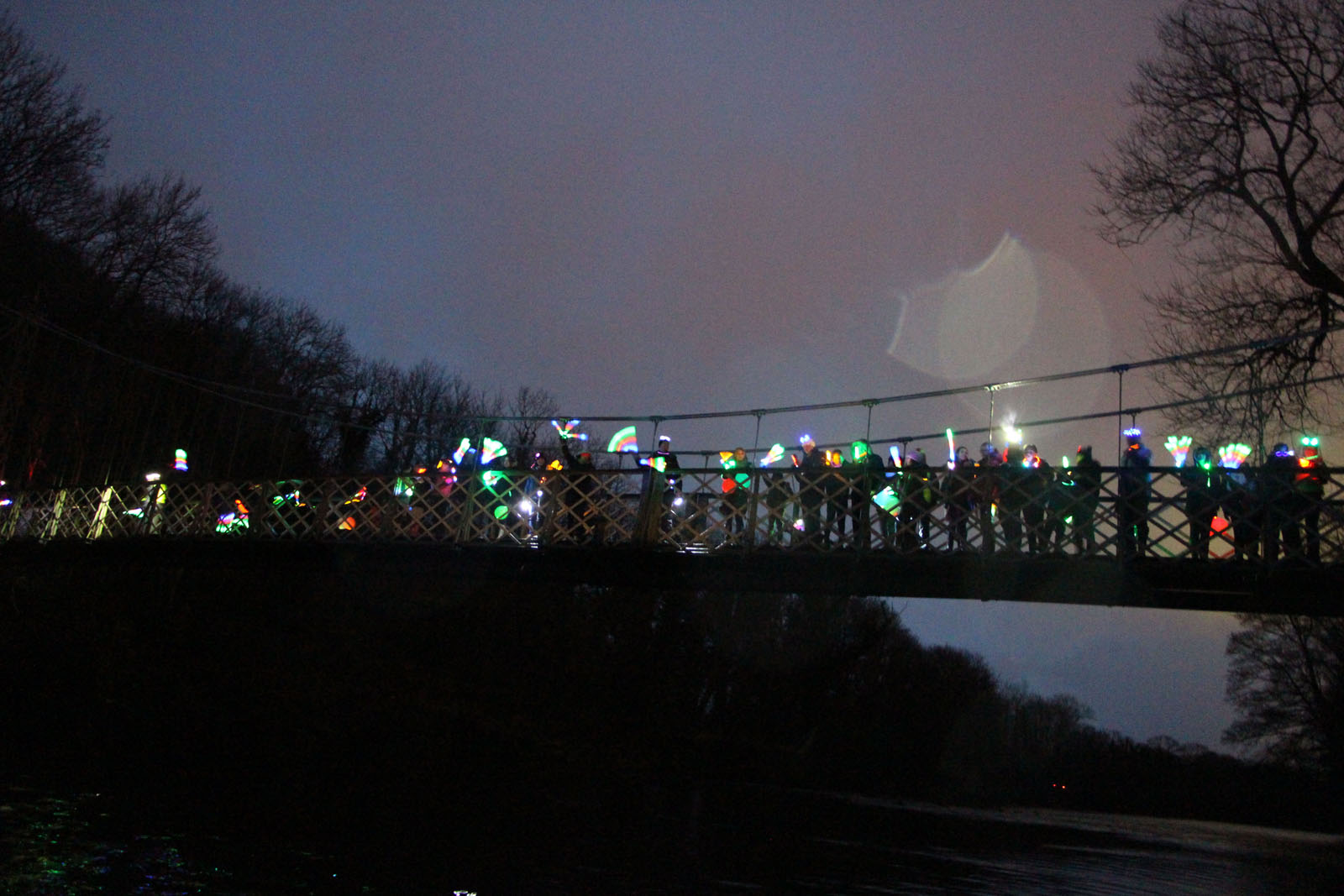 "I loved walking down the river path onto the moving bridge where we all stood shining our glow torches" - Lauren M (age 7). Our walk then ventured through Middleton Woods where refreshments were served at our 'woodland café' before crossing the 'Troll' bridge to complete the walk at the Ilkley Lido car park.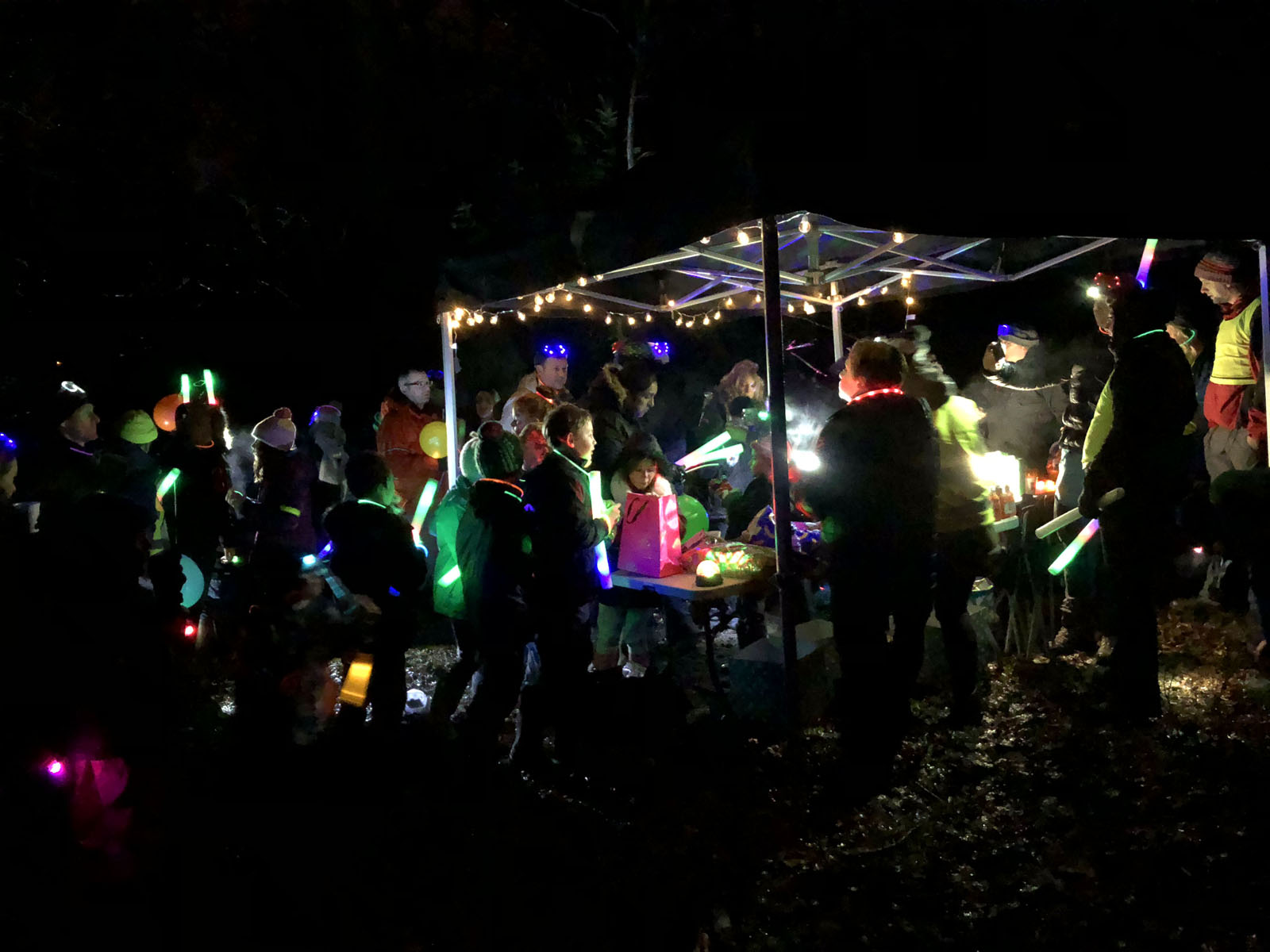 "My favourite was the mud climbing through the woods with all the lights and dark" - Sam M (age 9).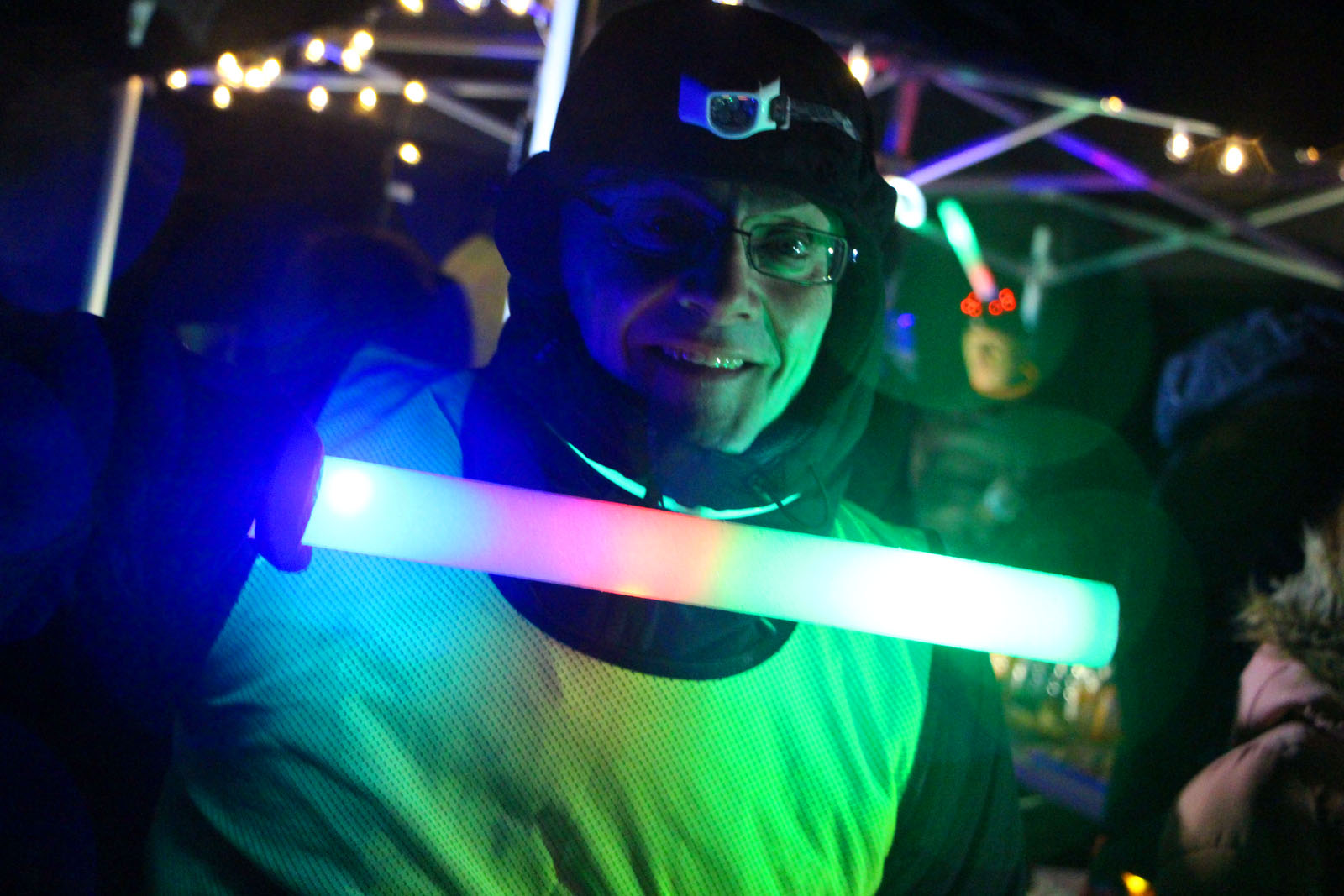 At every stop, our glowing team of volunteers were there to welcome the walkers for refreshments. Pictured above, Gary Peacock, General Manager at the Midland Hotel.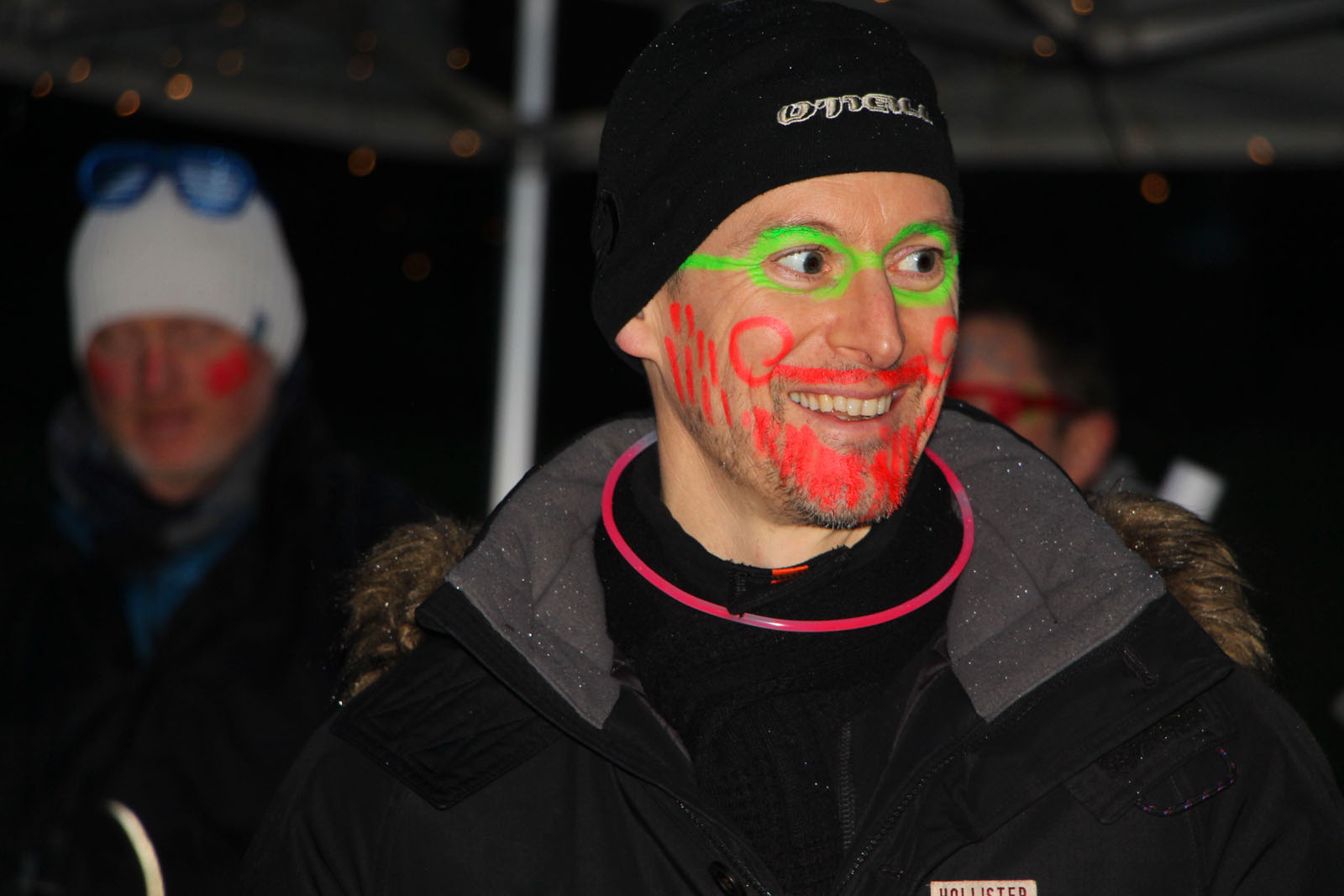 Even the adults got involved in all the fun!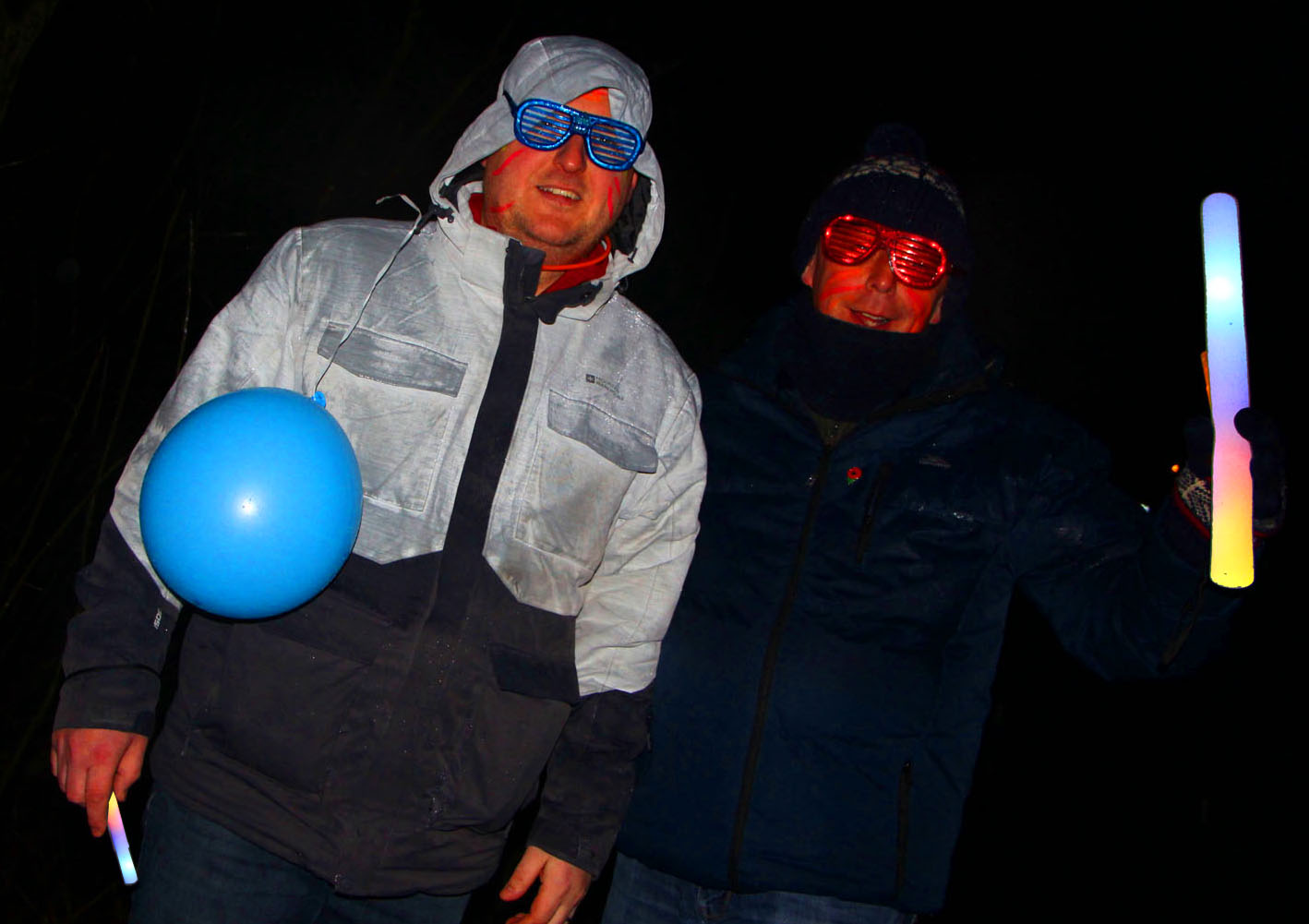 "I think we were the two best looking men on the torch walk! We enjoyed every minute of it and will be coming back next year!!" - Richard Musgrave with Stephen Lister.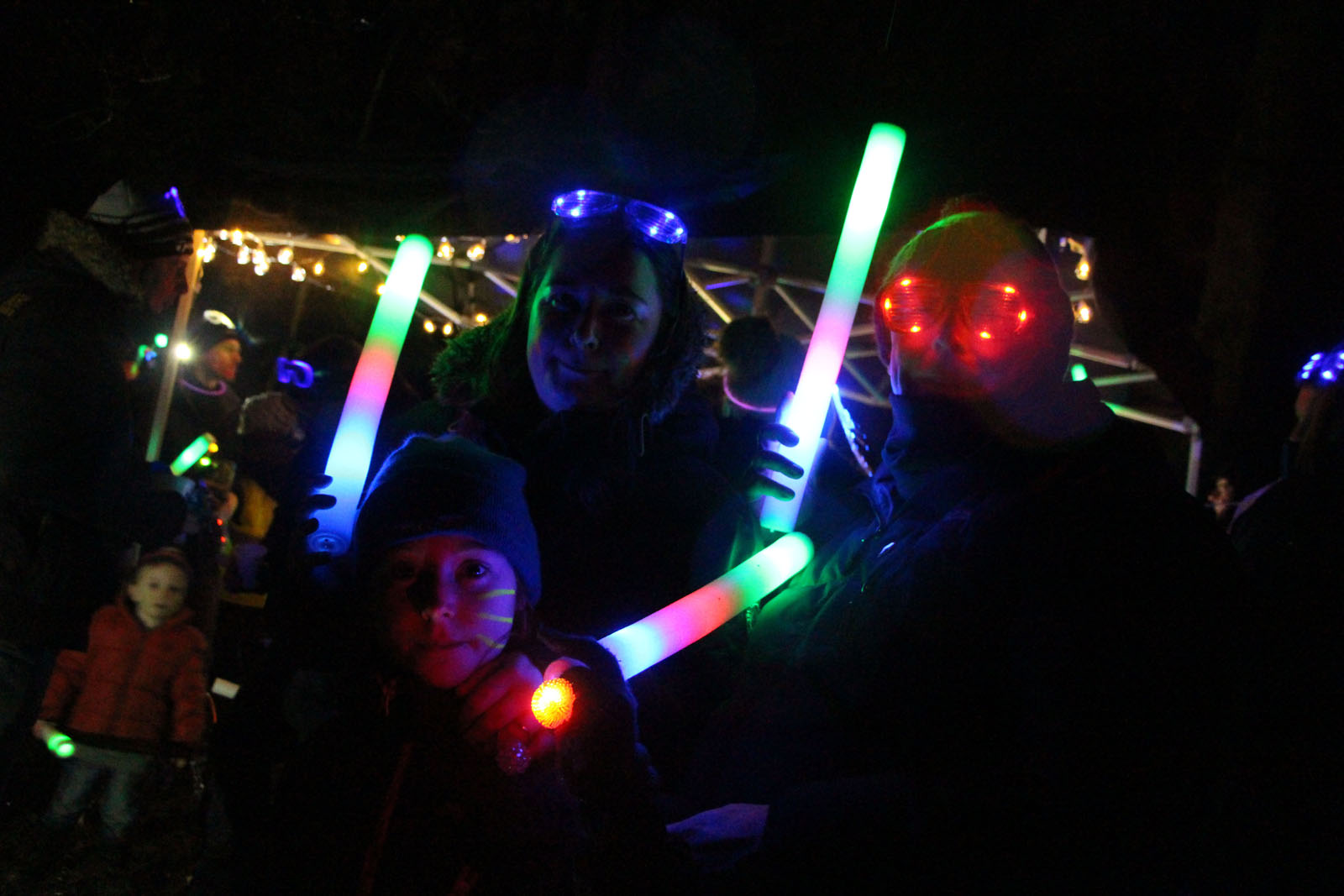 "This was such a fantastic charity walk where we got to enjoy the great outdoors in a different light! We all had a fabulous time with the glow torches" - Claire, Stephen & Jess L.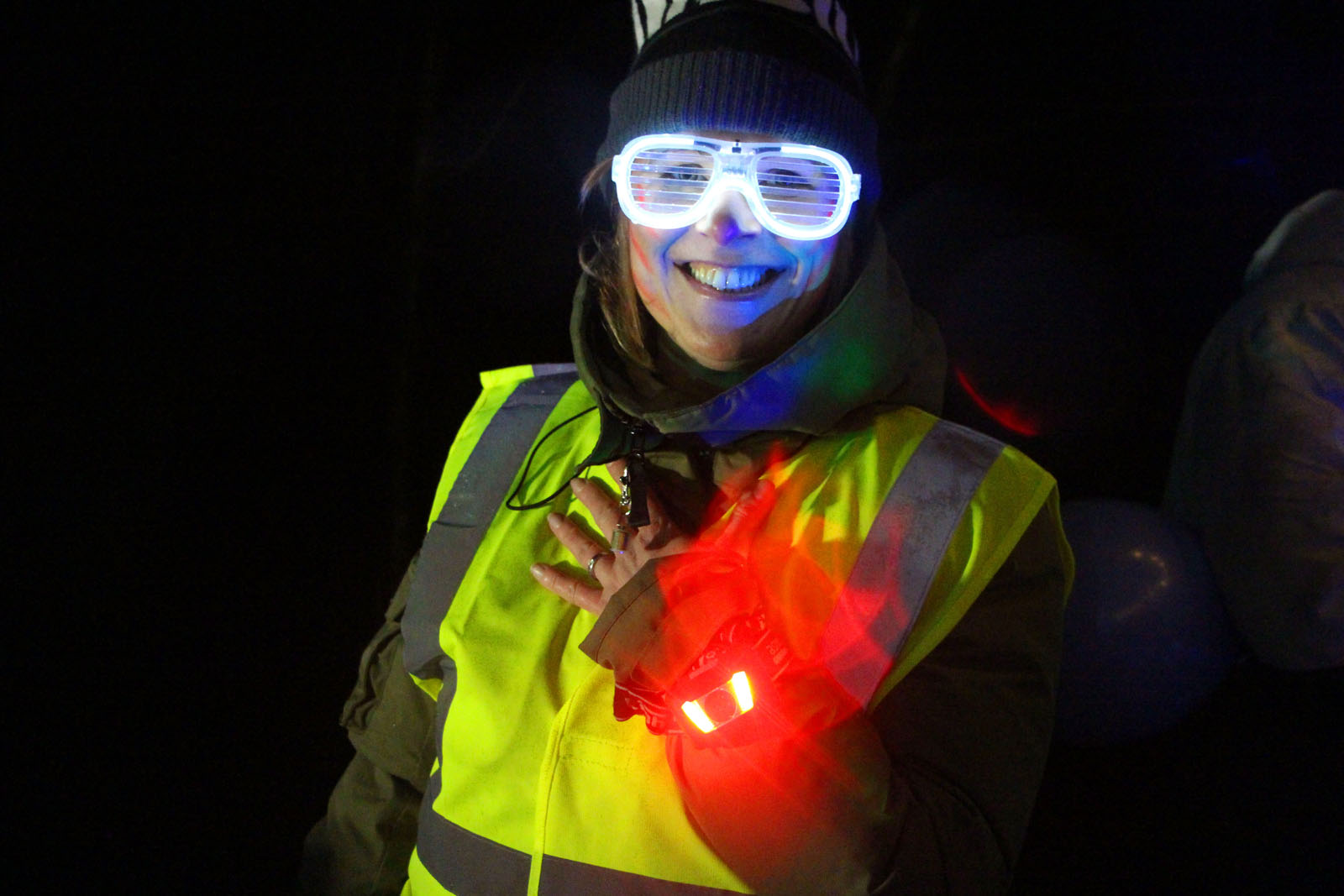 OIAM staff member Rachel brought a smile to everyone with her glowing appearance!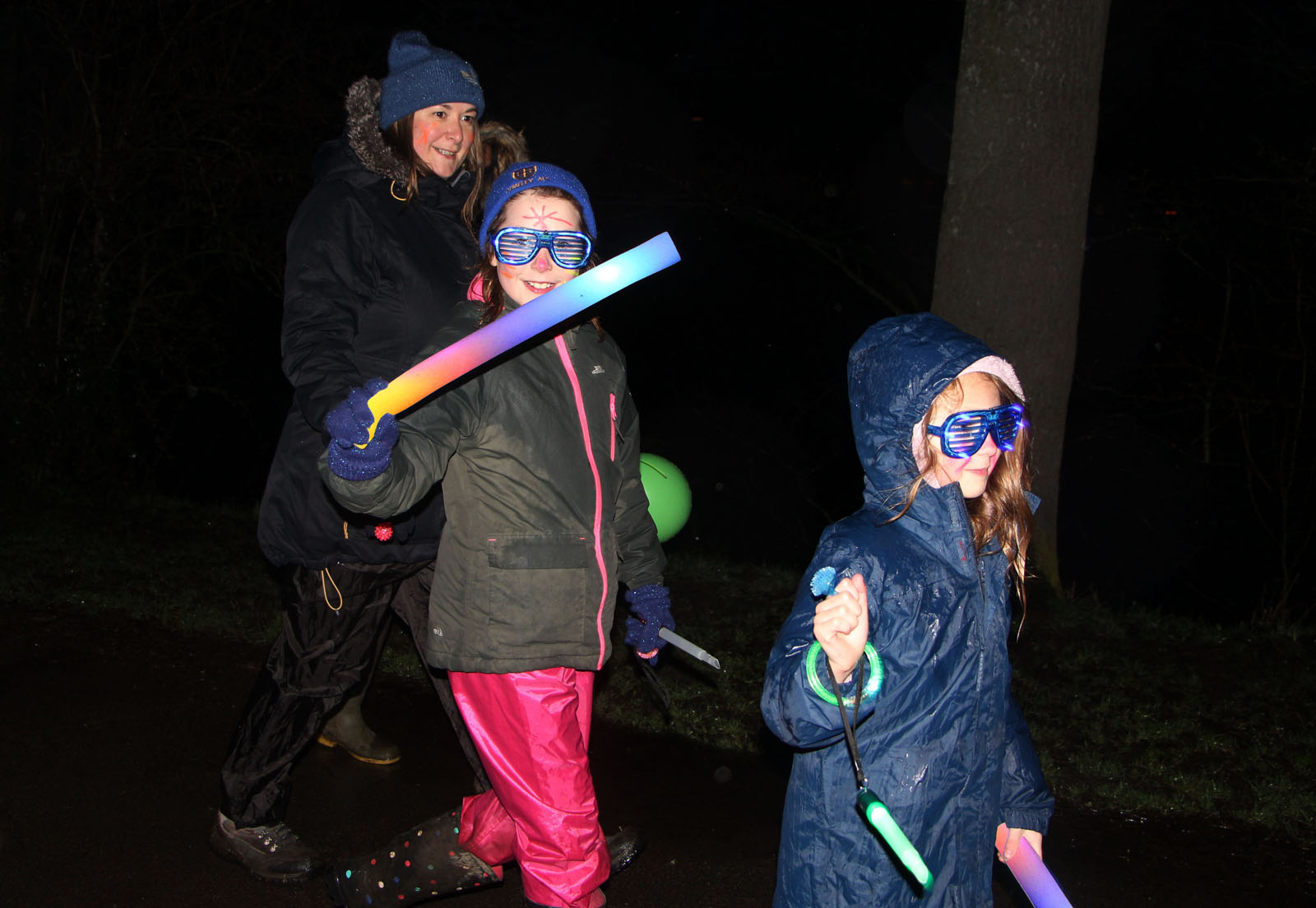 School friends Jess L and Lauren M skip alone the river bank beaming with smiles as they light up the darkness!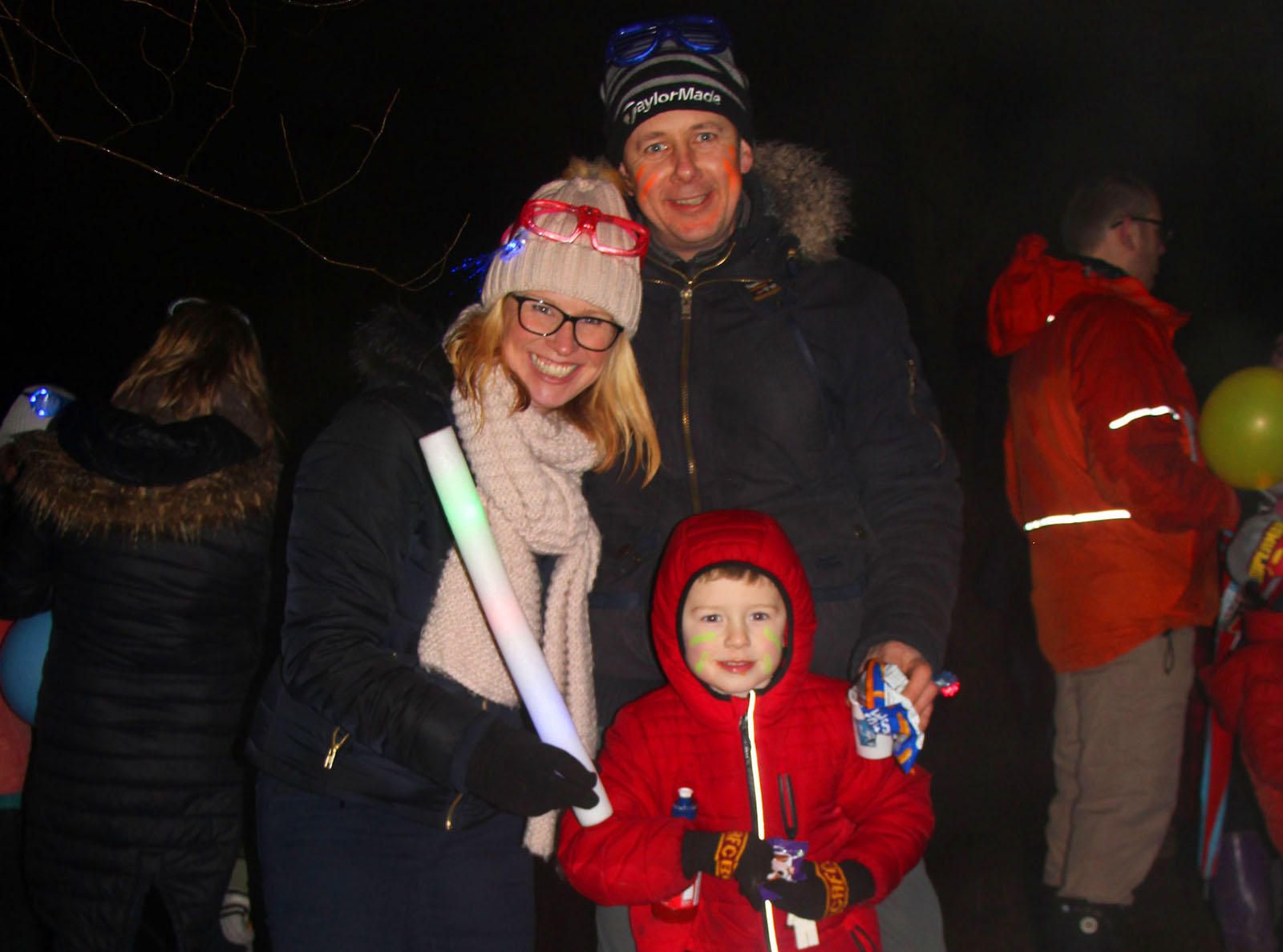 "This was a fantastic family fun filled event! It was a great adventure for Jacob (pictured) and Ollie. It was very well organised. Well done OIAM" - Charlotte and Robert Richards.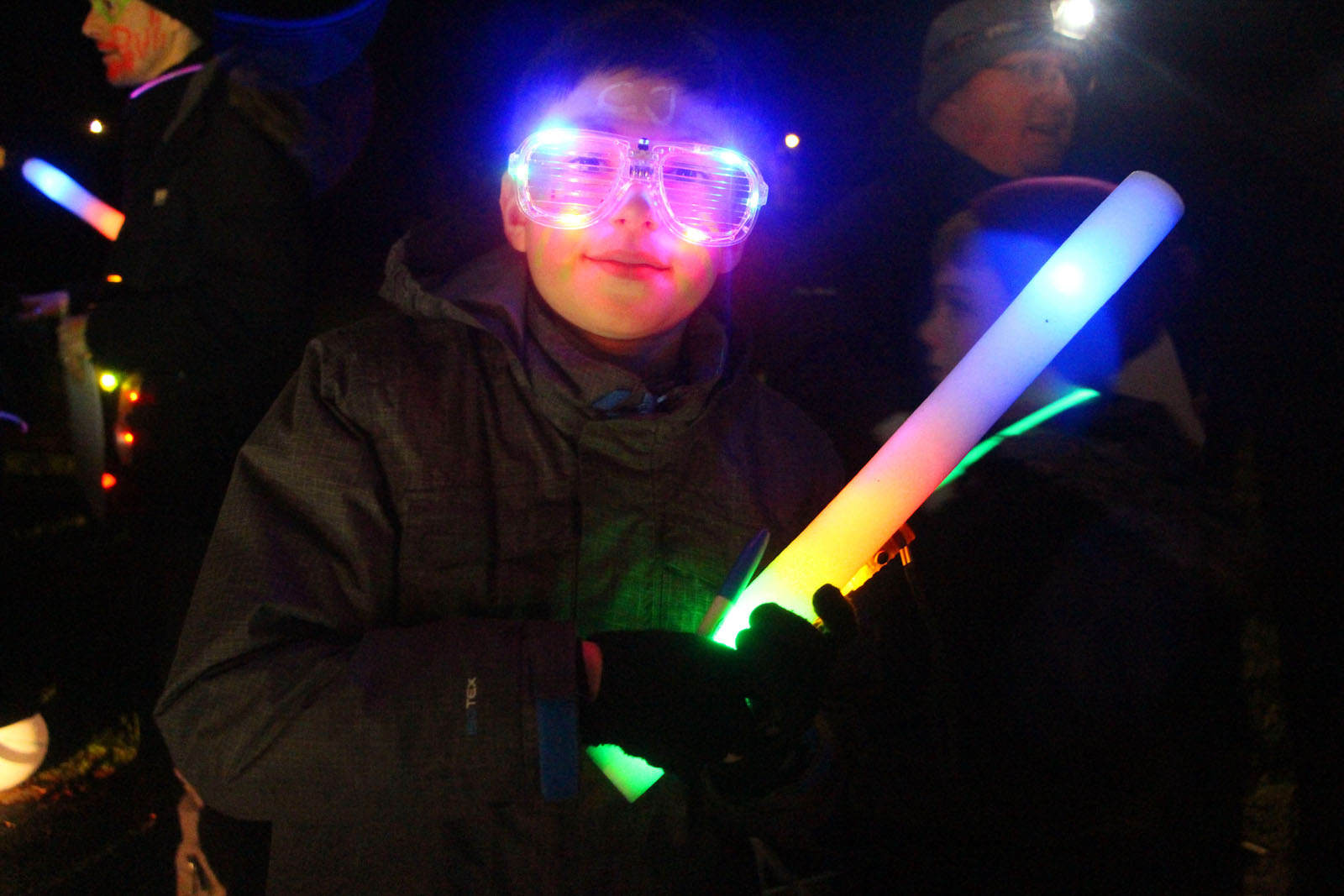 "The torch walk was a fantastic night with all the amazing coloured lights. I had so much fun and all for a great cause. I've already asked my mum and dad, when can we do it again?!". Callum C (age 11).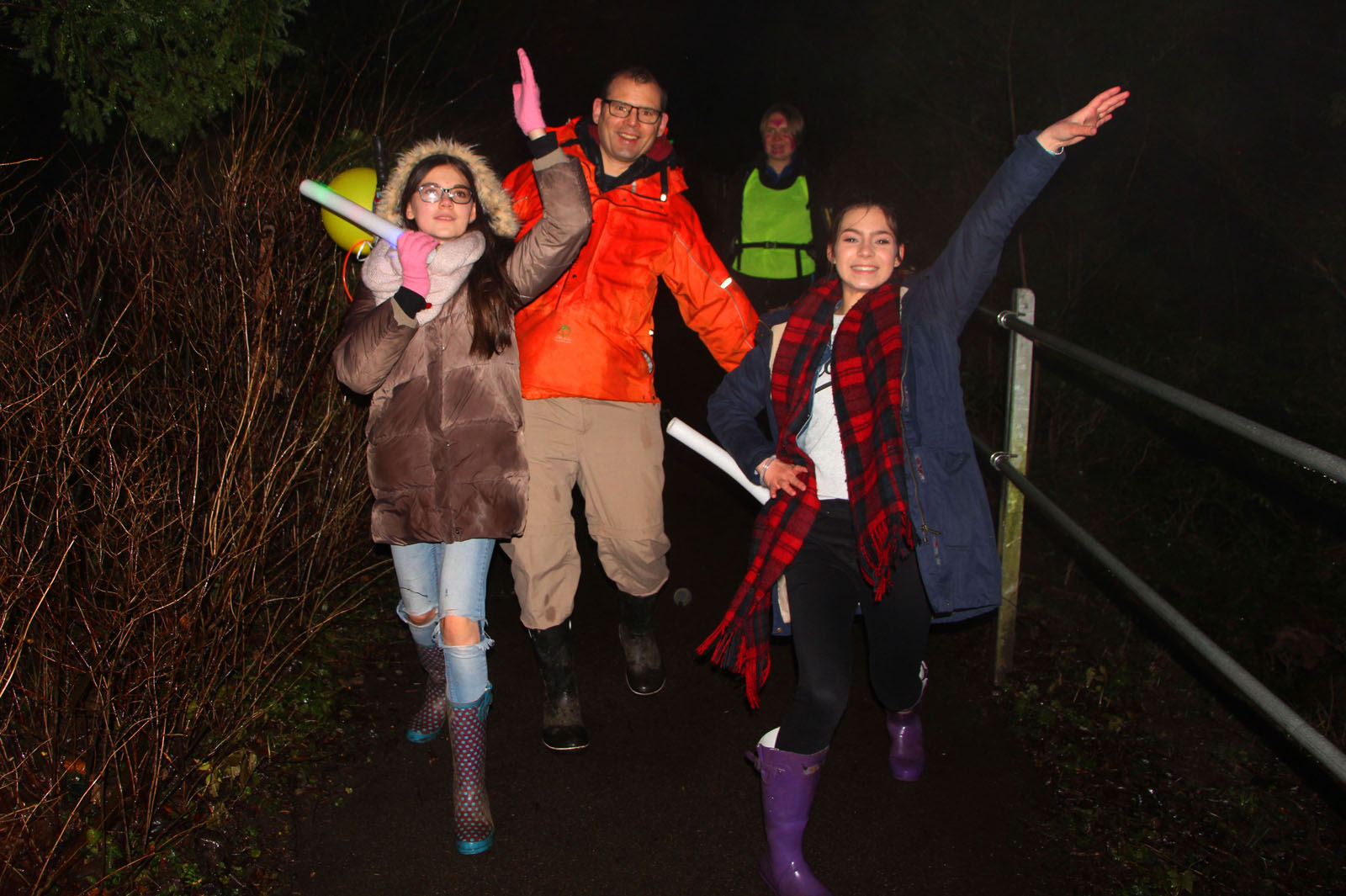 "It was a great family bonding experience" - Jess G (age 13). "Everyone was so friendly. There was a great community atmosphere" - Kate G (age 16).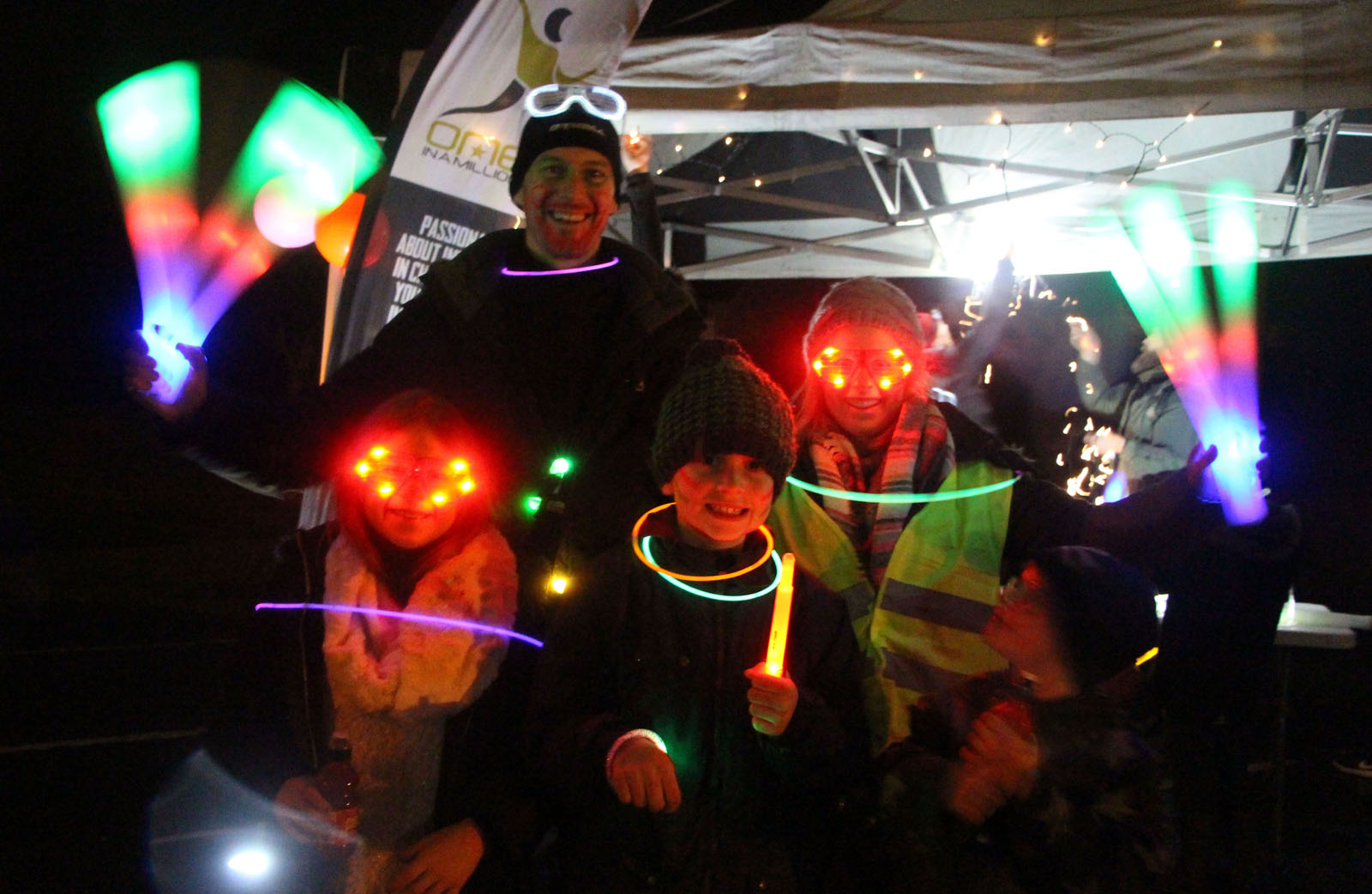 Richard, Emma, Mia, Morgan and Jude B said, "it was awesome!"."It was such an easy way to raise funds to help children". "The neon lights and torches were epic!!".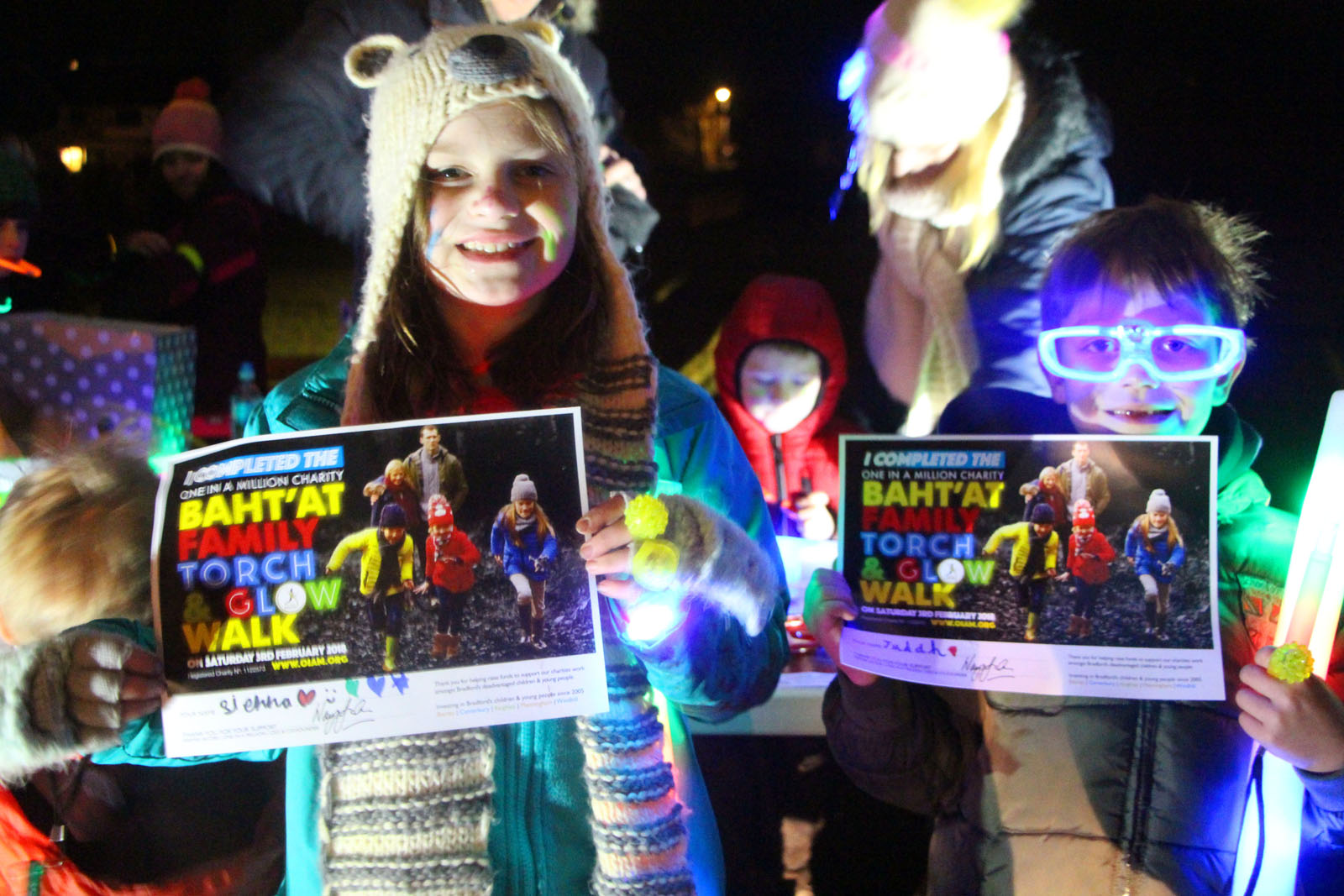 On completion of the torch walk, everyone received their own certificate to celebrate a truly magical evening. Sienna and Judah H said the walk was "lots and lots of fun" and "very exciting to be walking in the dark past our bedtime!".
Thank you to everyone who took part and fundraised to support One In A Million's work amongst disadvantaged children and young people in Bradford. You were great fun! THANKYOU!