Bradford Business Community Returns To Support One In A Million Charity Business Lunch 2022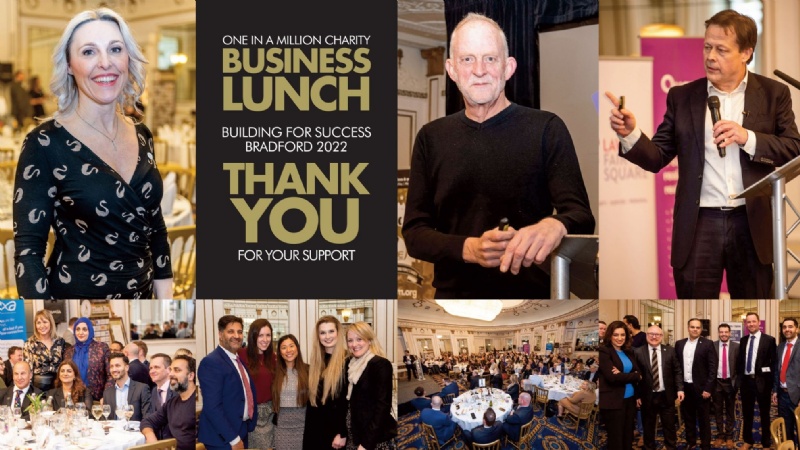 Following a two-year absence due to the global pandemic, the One In A Million Charity Business Lunch, 'Building for Success Bradford 2022' returned for the 6th year at The Midland Hotel. Sponsored by Complete IT Systems, Exa Networks, LCF Law and Quantuma, this years event was well supported by 160 guests from the Bradford Business Community.
Wayne Jacobs Chief Executive and co-founder of One In A Million, opened the afternoon's proceedings by welcoming guests, speakers and sponsors and giving an update on how the charity has risen to the challenge during the Covid-19 pandemic.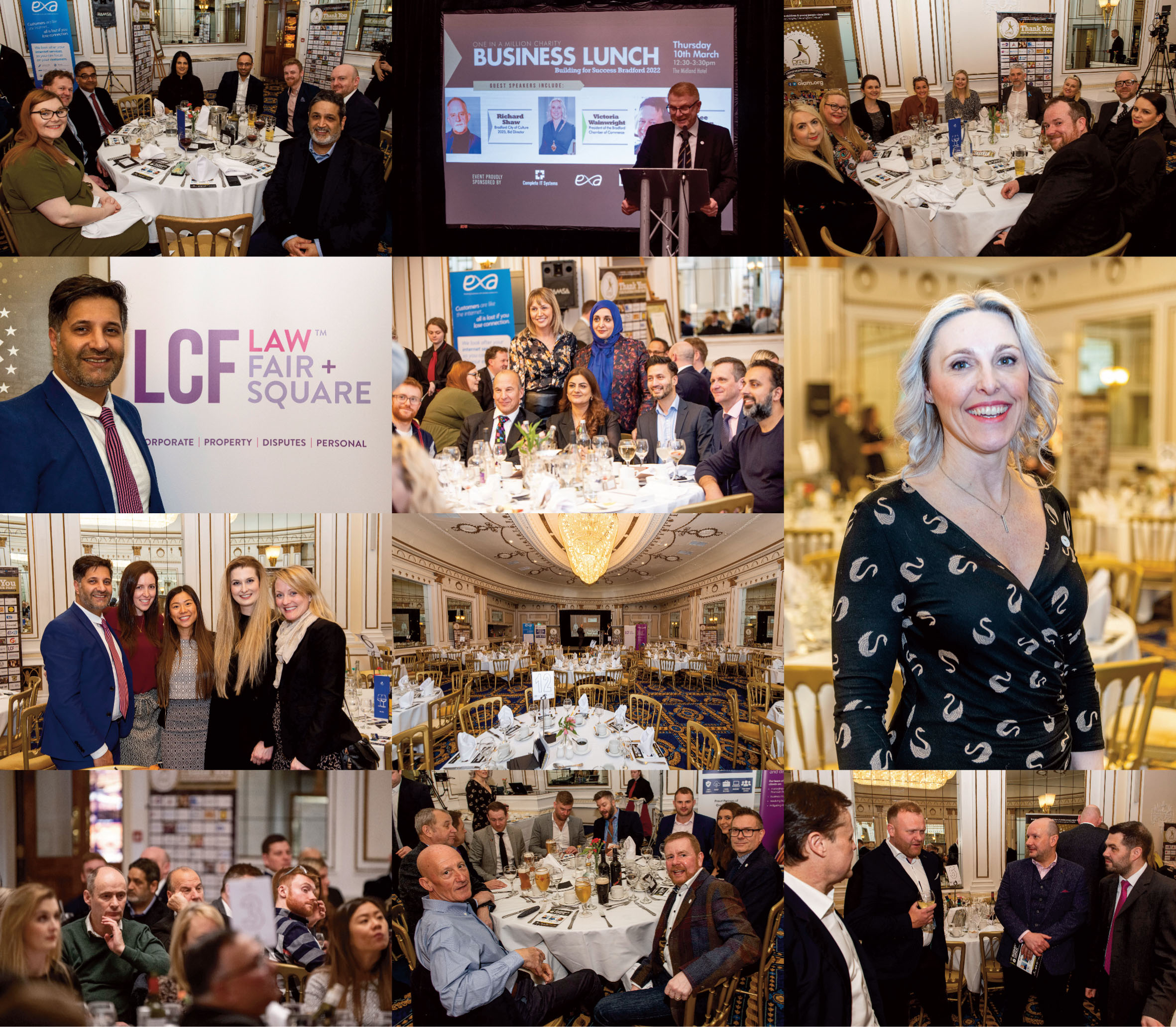 Next on stage was Victoria Wainwright, President of Bradford Chamber of Commerce and Managing Director at Naylor Wintersgill, who gave an insightful presentation about the current business landscape in Bradford and the positive things that are happening in our city, supported by the Chamber.
There was a great atmosphere in the room as old friends and new enjoyed being back in the room together to network and enjoy a fabulous two course lunch, served in the magnificent Princes Ballroom.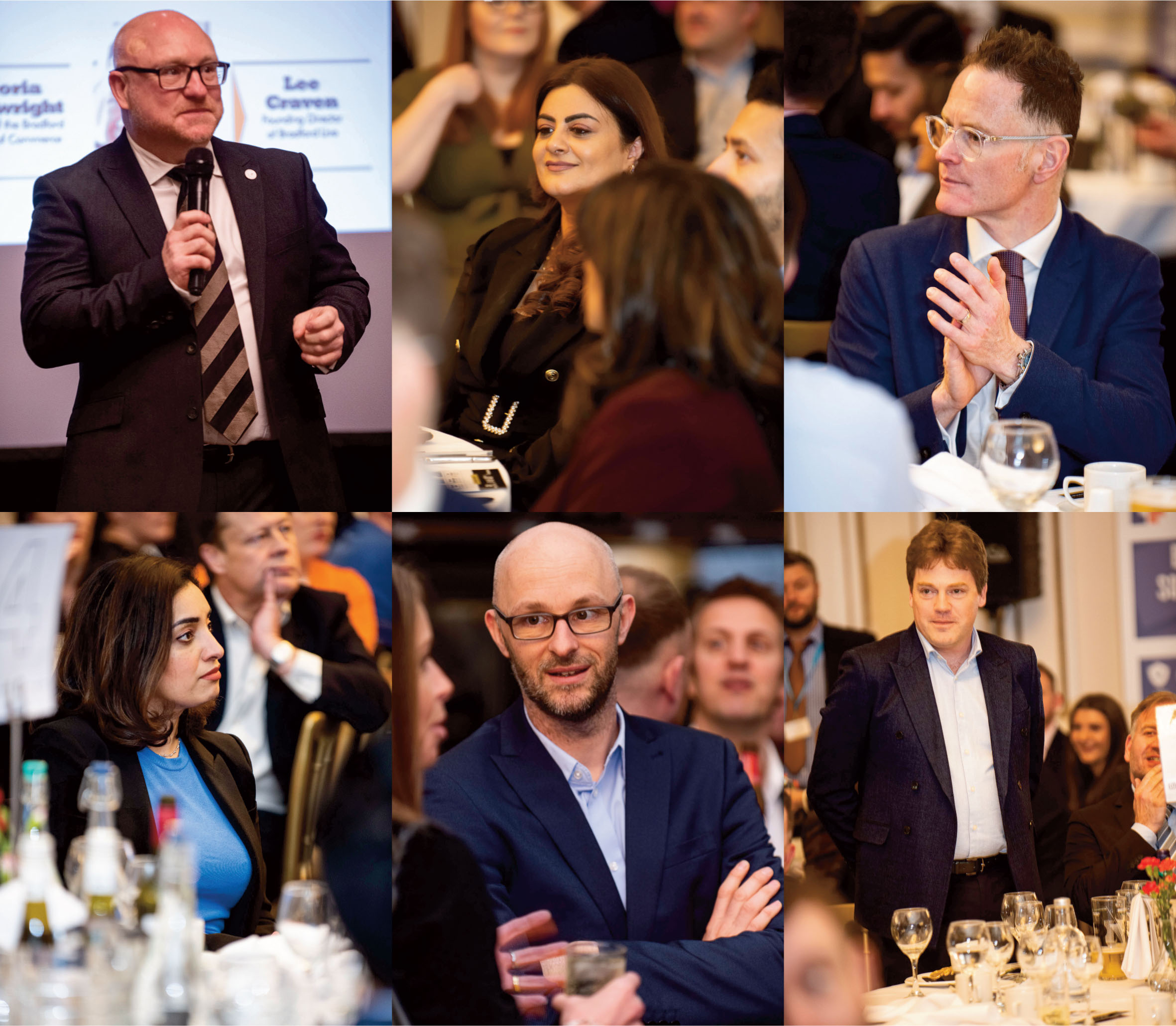 After lunch we held our traditional fundraising game of Heads and Tails to win a Samsung Galaxy Tablet, kindly donated by Complete IT Systems. Congratulations to Luqman Rashid from Hillcrest Wealth Management, who was our lucky winner.
Our next speaker was Bradford UK City of Culture 2025, Bid Director, Richard Shaw, who spoke passionately about the legacy of the bid and its impact on the Bradford economy, as we enter the final stages of bidding process.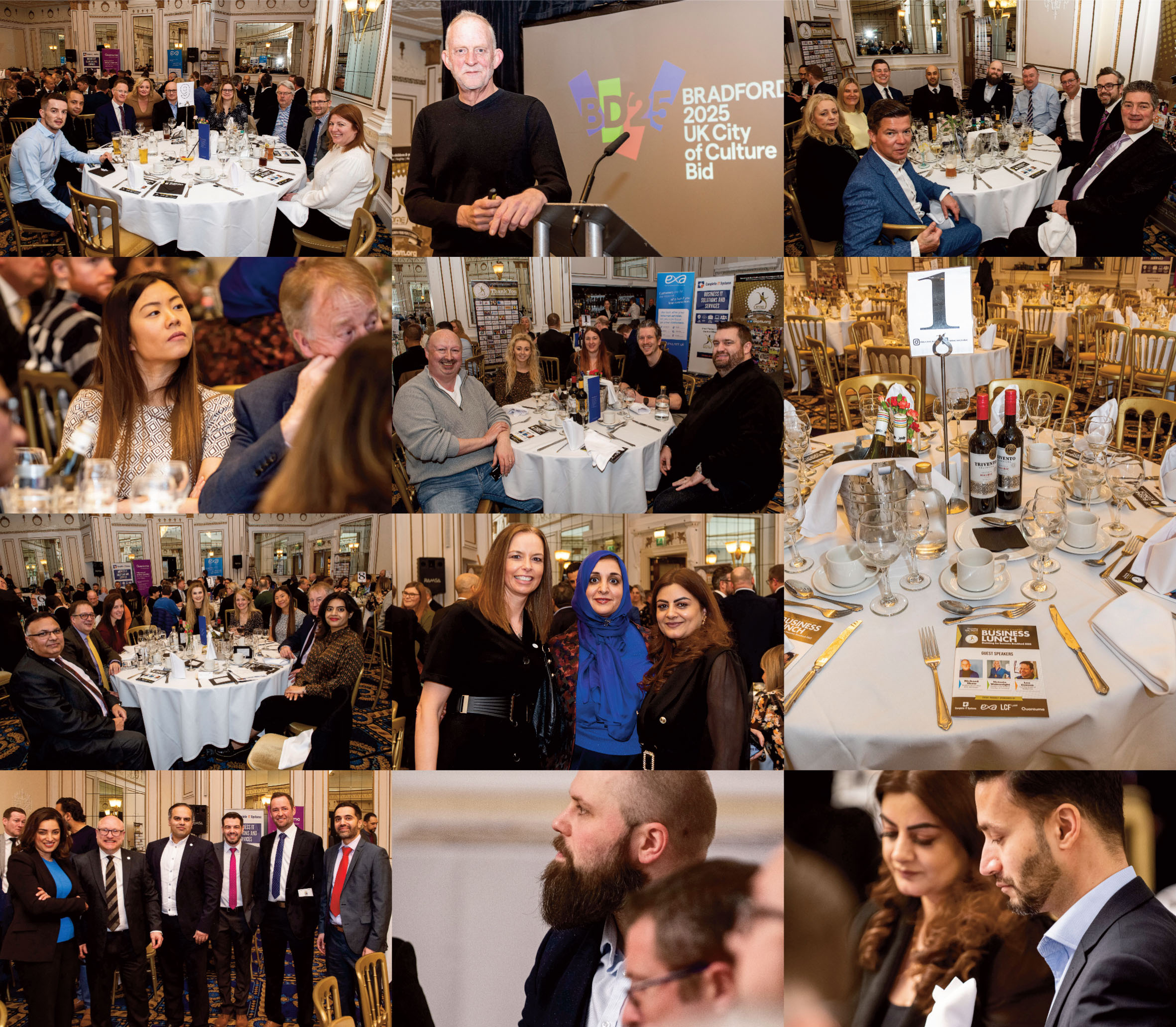 Our final speaker for the afternoon was Lee Craven, Founding Director of Bradford Live (formerly Bradford Odeon). Guests were treated to a fascinating history of this iconic building, which once featured acts such as the Beatles, Rolling Stones and Cliff Richard in its heyday. He then went onto talk about the current day and his vision to restore the building from its dilapidated state into a new exciting entertainment venue for Bradford, due to open in 2023.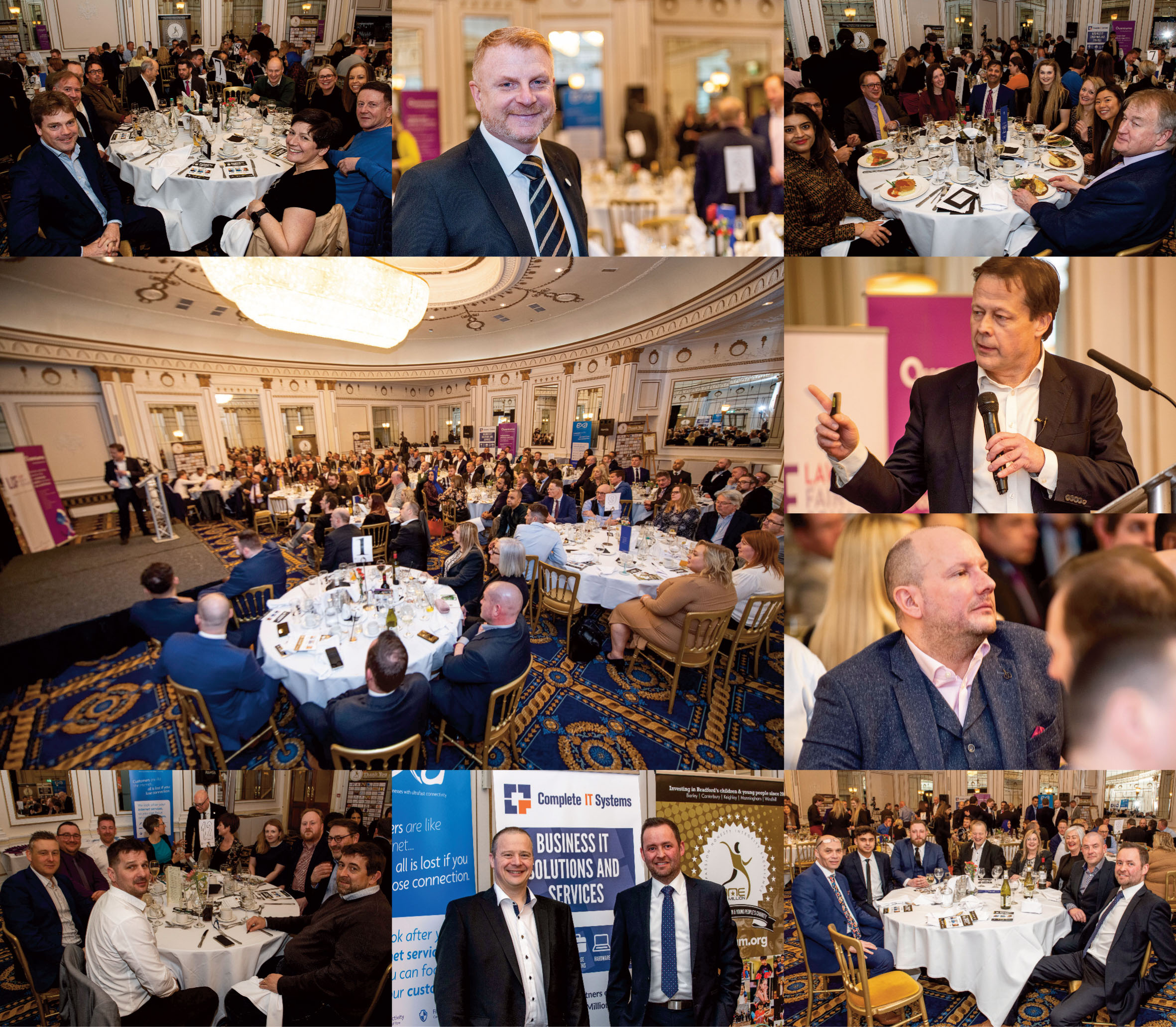 We would like to thank everyone who attended our OIAM Charity Business Lunch 2022, guest speakers and our main sponsors Complete IT Systems, Exa Networks, LCF Law and Quantuma for supporting the afternoon and helping make it a great success for the children and young people of Bradford. We are grateful for your valued support and hope to see you again soon!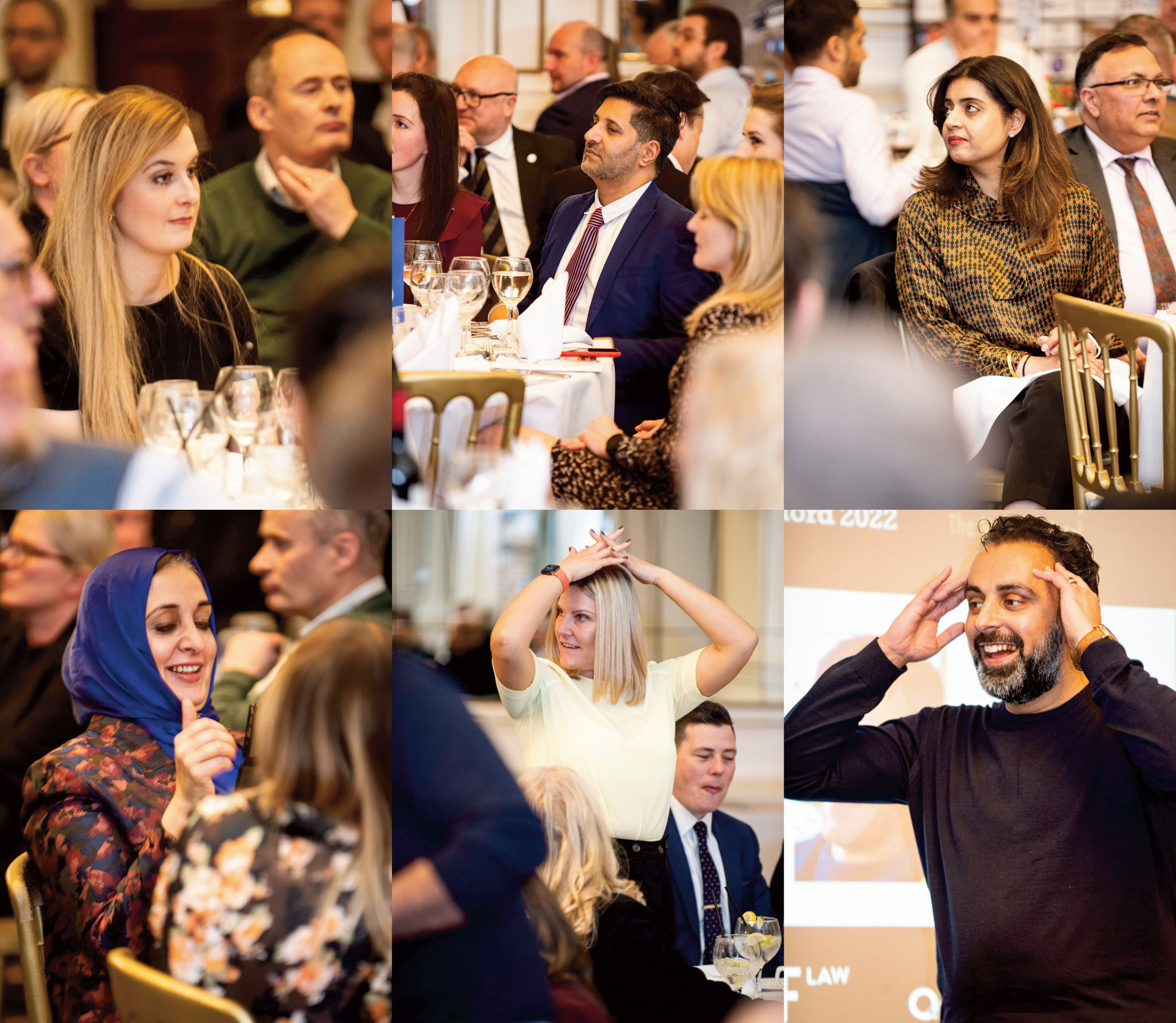 To join our network of OIAM Charity Corporate Partners, please contact; craig.mchugh@oneinamillion.org.uk
B R E A K I N G N E W S: S A V E T H E D A T E! Thursday 23rd March 2023 – One In A Million Charity Business Lunch, Building for Success Bradford 2023.