At One In A Million Free School we believe every student is an individual with their own personal strengths, interests and objectives. We work closely with each student to develop a pathway that enables them to grow and to fulfil their potential.
We deliver rigorous academic challenges with educational and personal development activities to provide a rich and rounded learning experience. We offer a great opportunity and we have high expectations of our students in return, reflected in our behaviour system and smart newly designed school uniform code.
To download the Uniform Guide CLICK HERE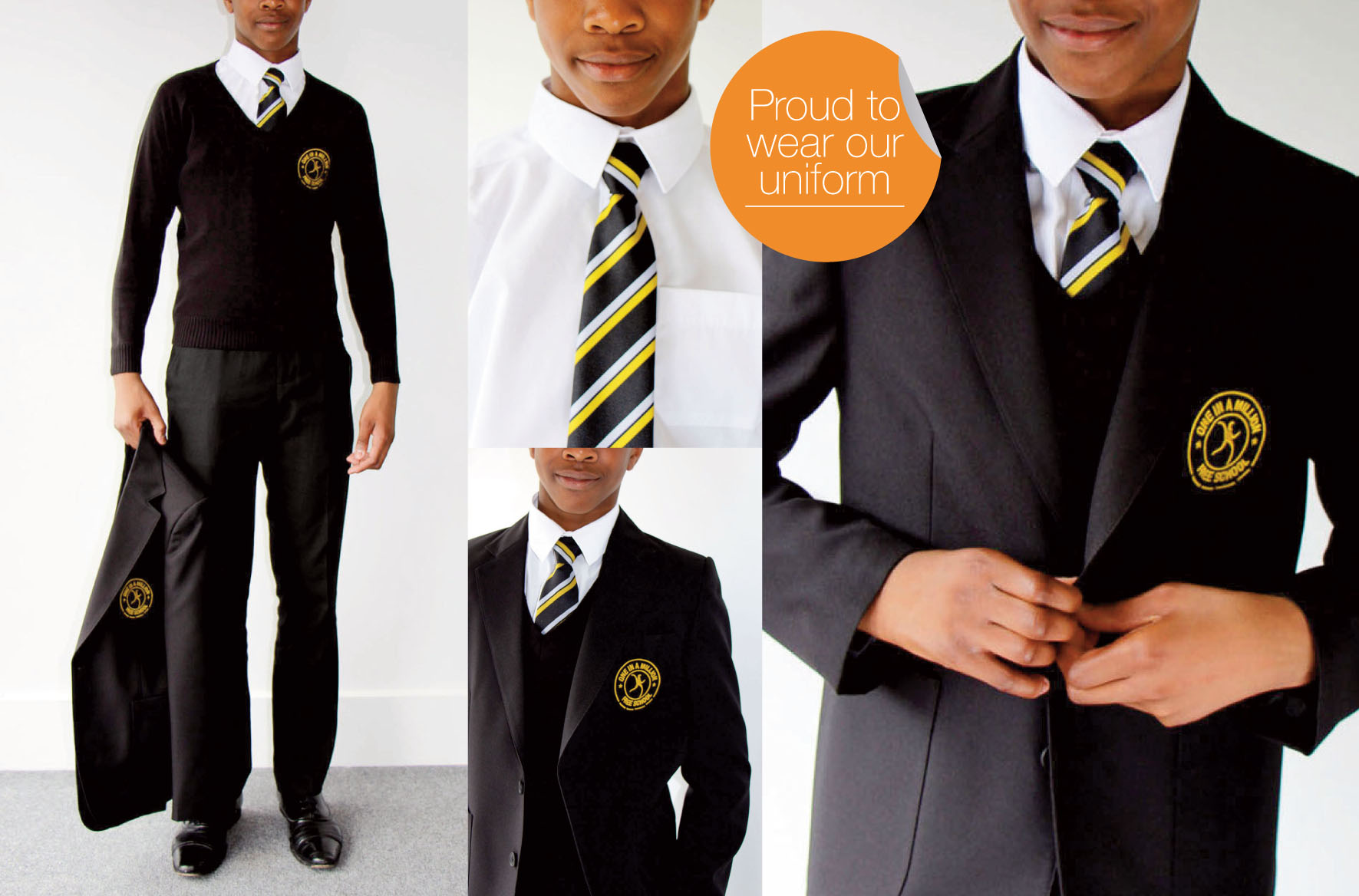 We expect students to maintain high standards of appearance at all times, and for older students to lead by example.
PE Uniform:
The compulsory PE Kit consists of:
A black PE T-shirt/Polo shirt with the school logo
Black shorts with the school logo OR black sports leggings with the school logo
Black hoodie/PE training top with the school logo
Black sport socks
Trainers (any colour) – pumps/plimsols are not acceptable
Optional item: Tracksuit bottoms with the school logo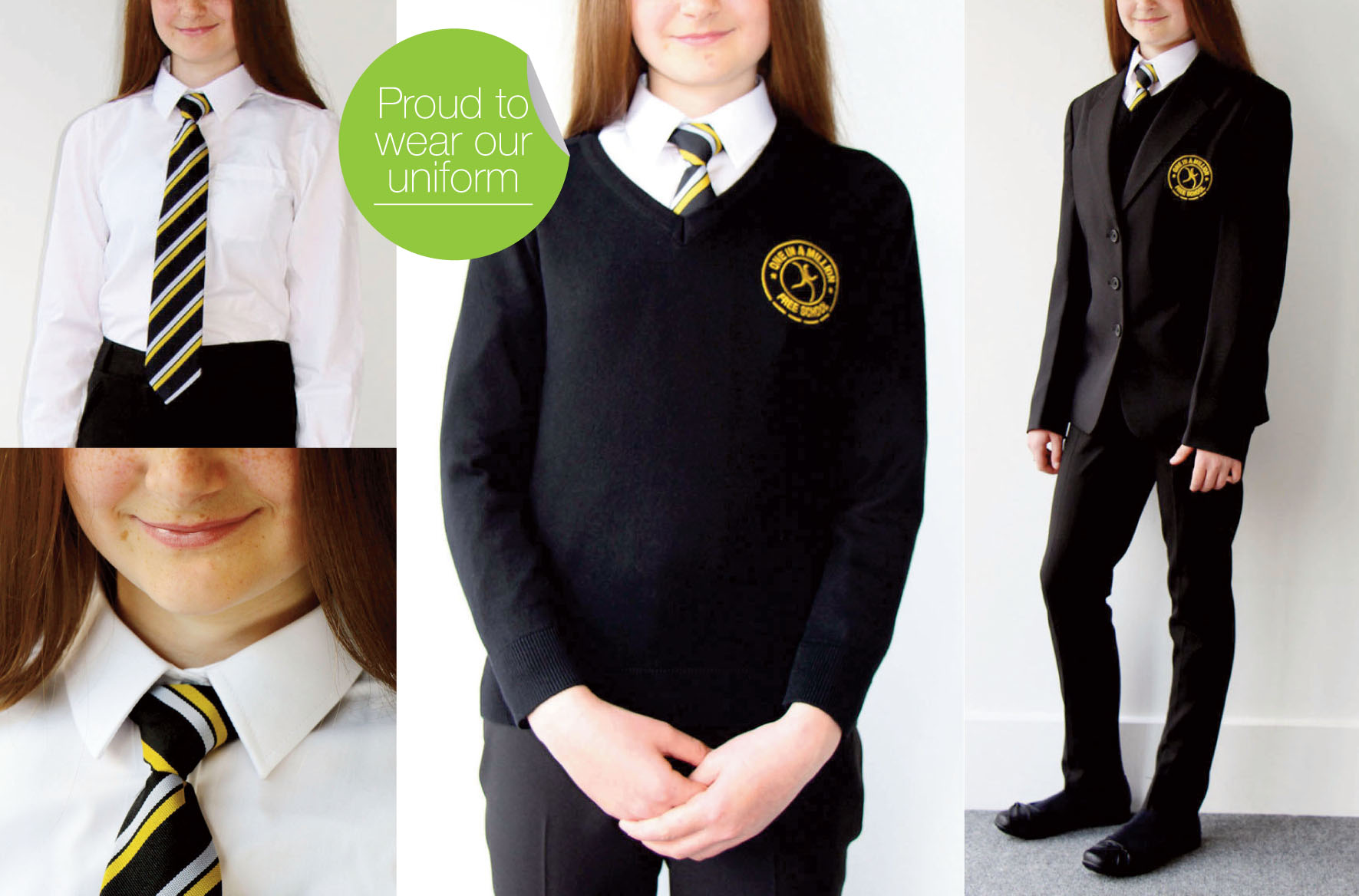 Equality:
One In A Million Free School has considered its obligations under the Equality Act 2010 not to discriminate unlawfully on the grounds of disability, ethnicity, gender, sex or religion or sexual orientation. Racial, cultural and religious needs accommodated within the general policy are given below.
Muslim females who choose to wear a head covering are permitted to do so, but it must be plain black snood style available from the uniform supplier. The wearing of a Niqab is not allowed.
Jewish males may wear a black kippah and Sikhs may wear a black turban.