Yr10 GCSE Geography students enjoy field trip to the Holderness Coast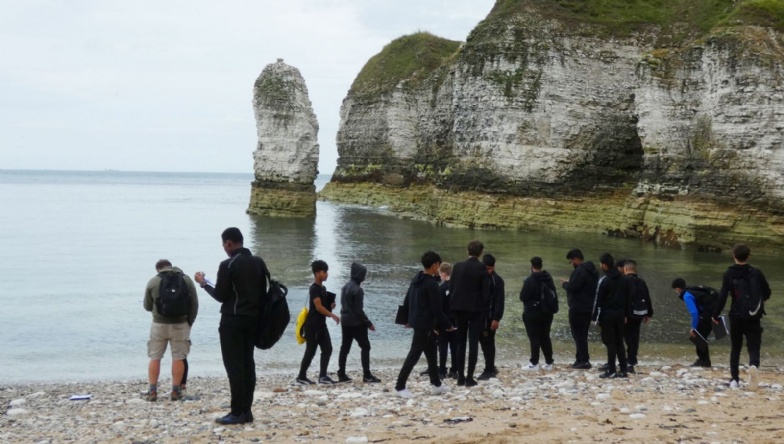 On Tuesday 11th July, thirty-four Yr10 students and four staff members visited Hornsea and Flamborough Head on the Holderness coast as part of their AQA GCSE Geography studies.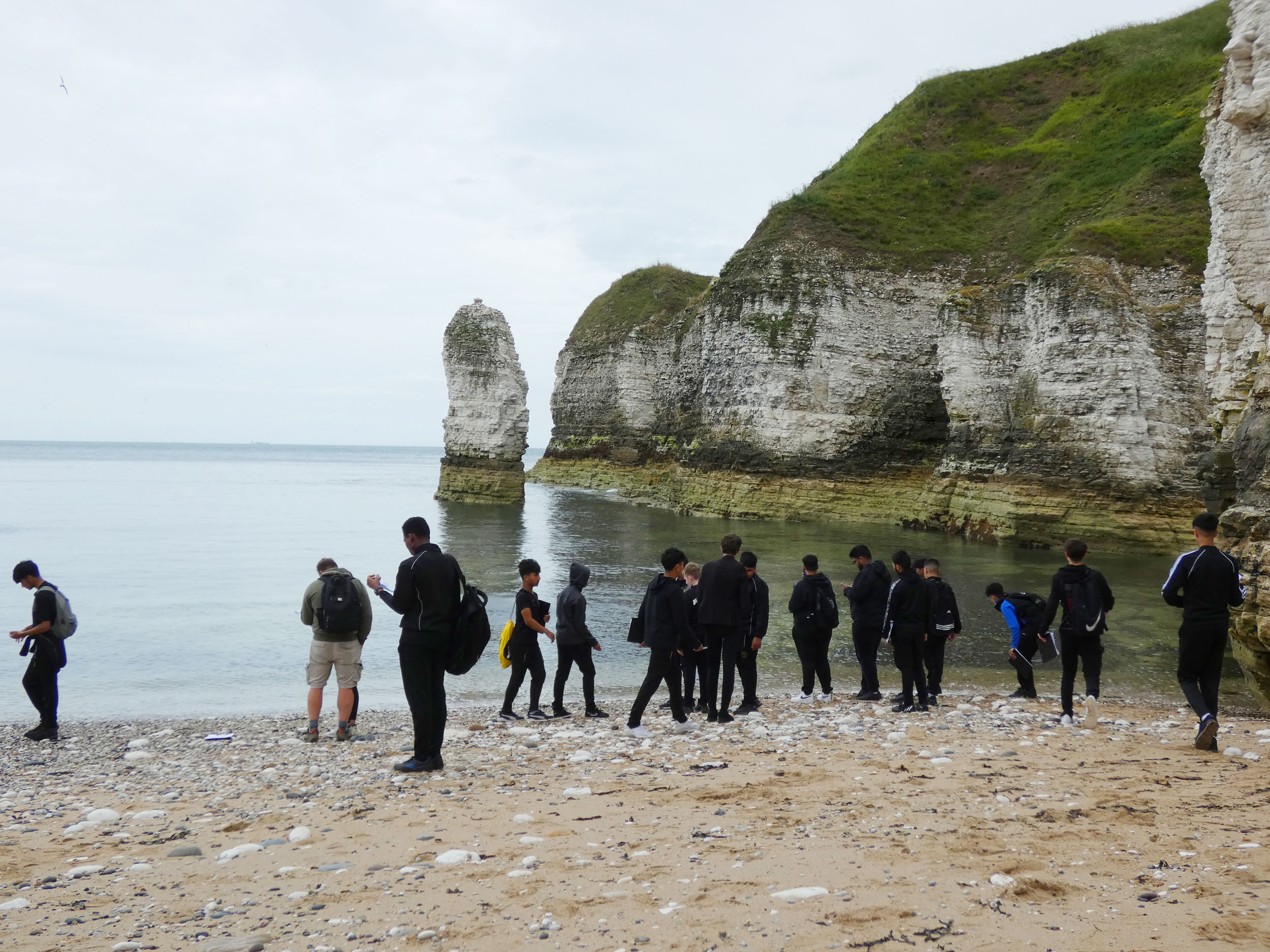 The trip enabled students to see real-life examples of coastal erosion and its management in Hornsea, as well witness the stunning landforms created by the sea at Flamborough Head.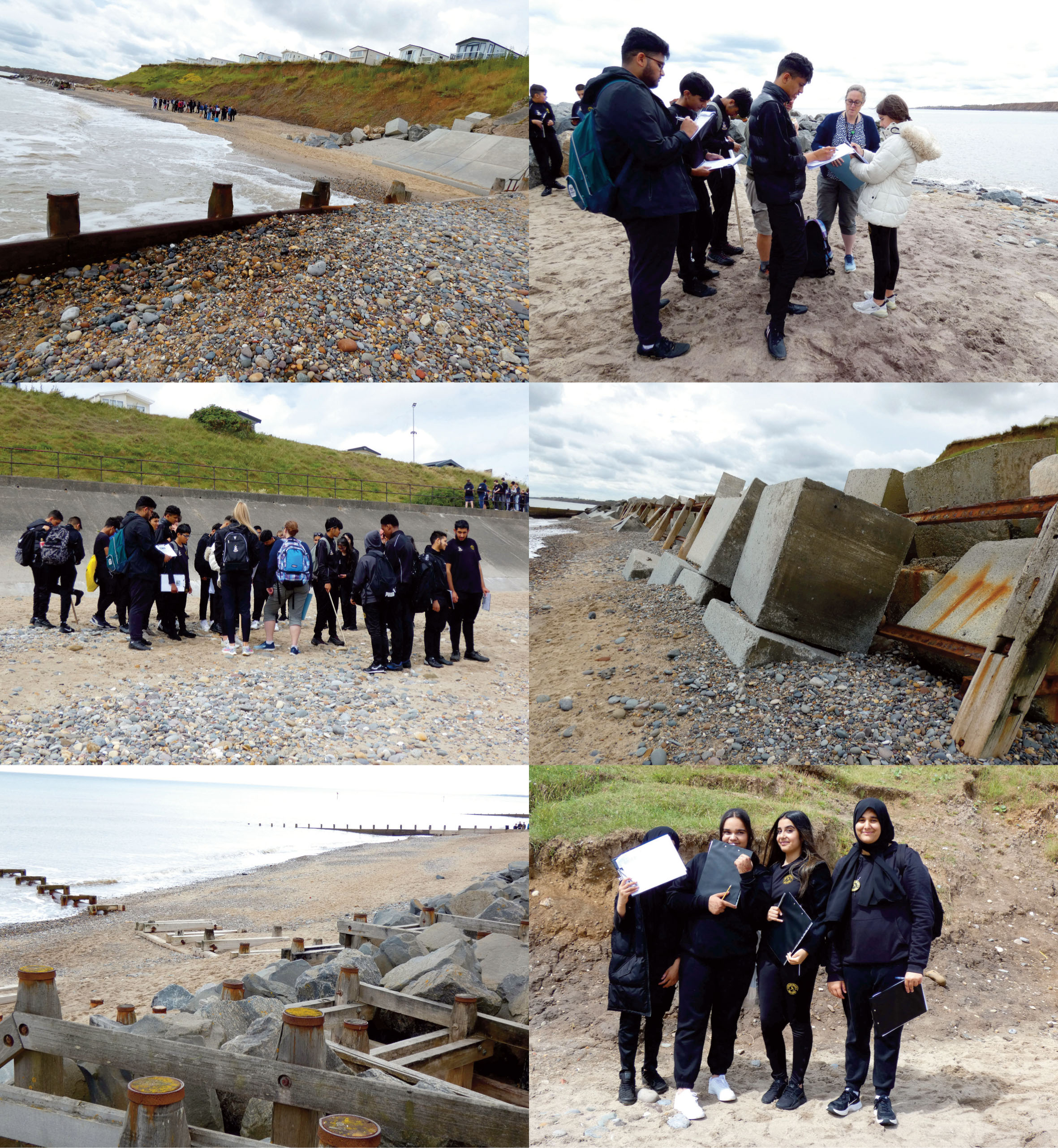 In Hornsea, students investigated the coastal management strategies in place to protect the people and businesses and completed a variety of data collection tasks including measuring sediment build up on the beach, evaluating various coastal management strategies and measuring the wave frequency.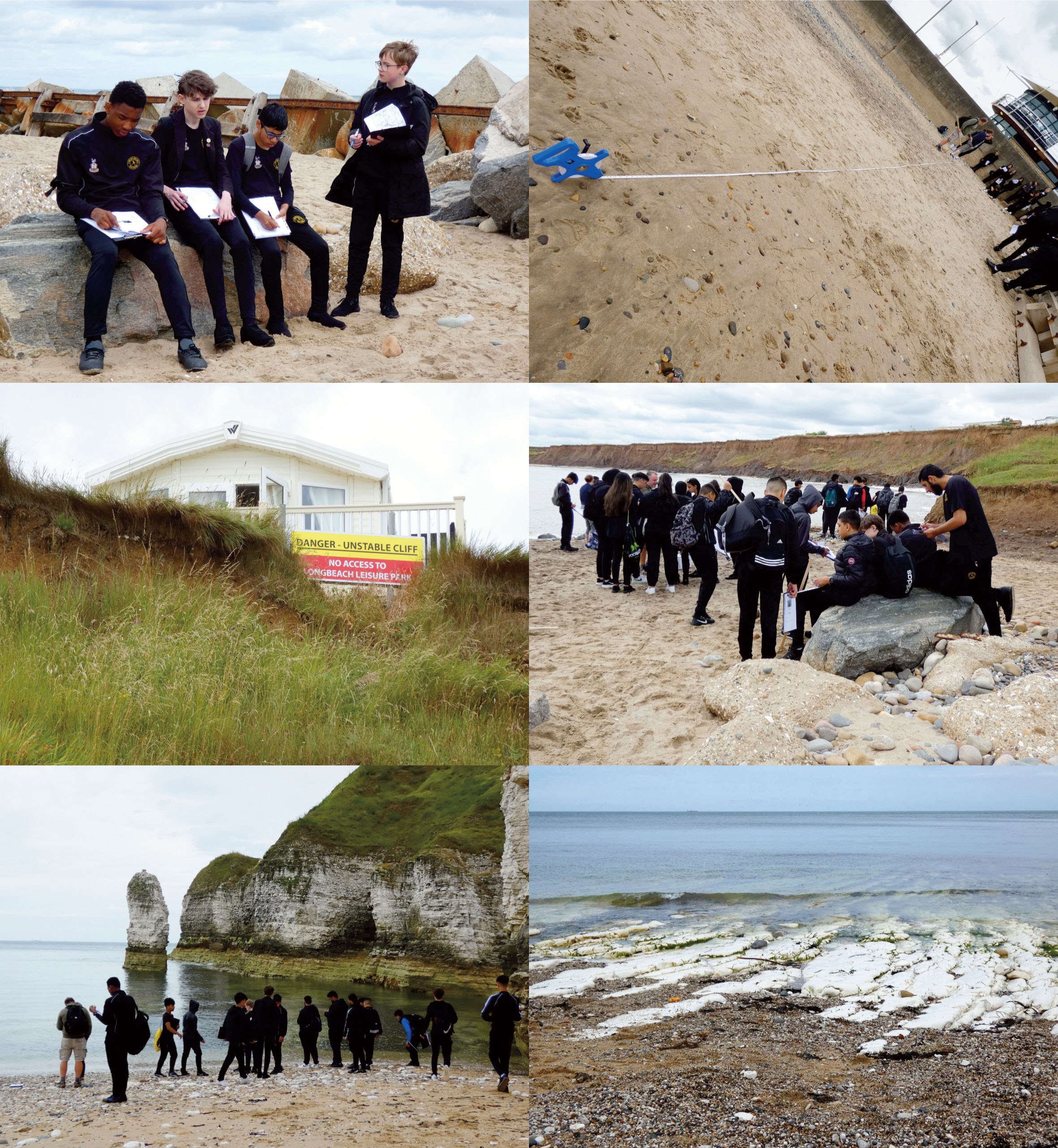 At Flamborough Head the students were treated to spectacular scenery as well as being introduced to the local wildlife – spotting a seal was a definite highlight for many of the students!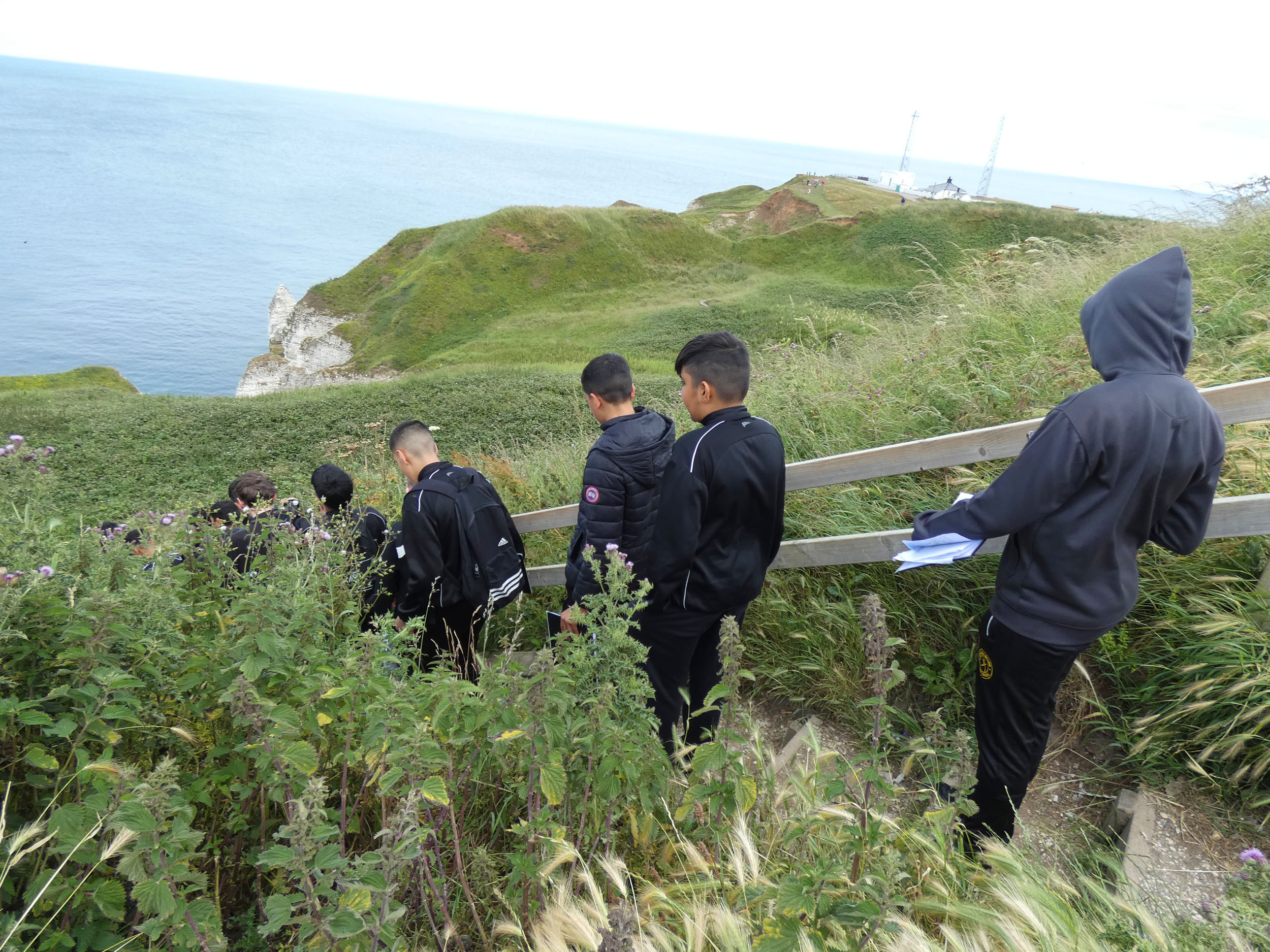 Following a busy, and often crowded, day of data collection, students still had time to partake in the tradition British seaside treat of ice-creams and donuts. Students enjoyed the day and commented that it was, "An ace day" and "Really amazing to see what waves can do".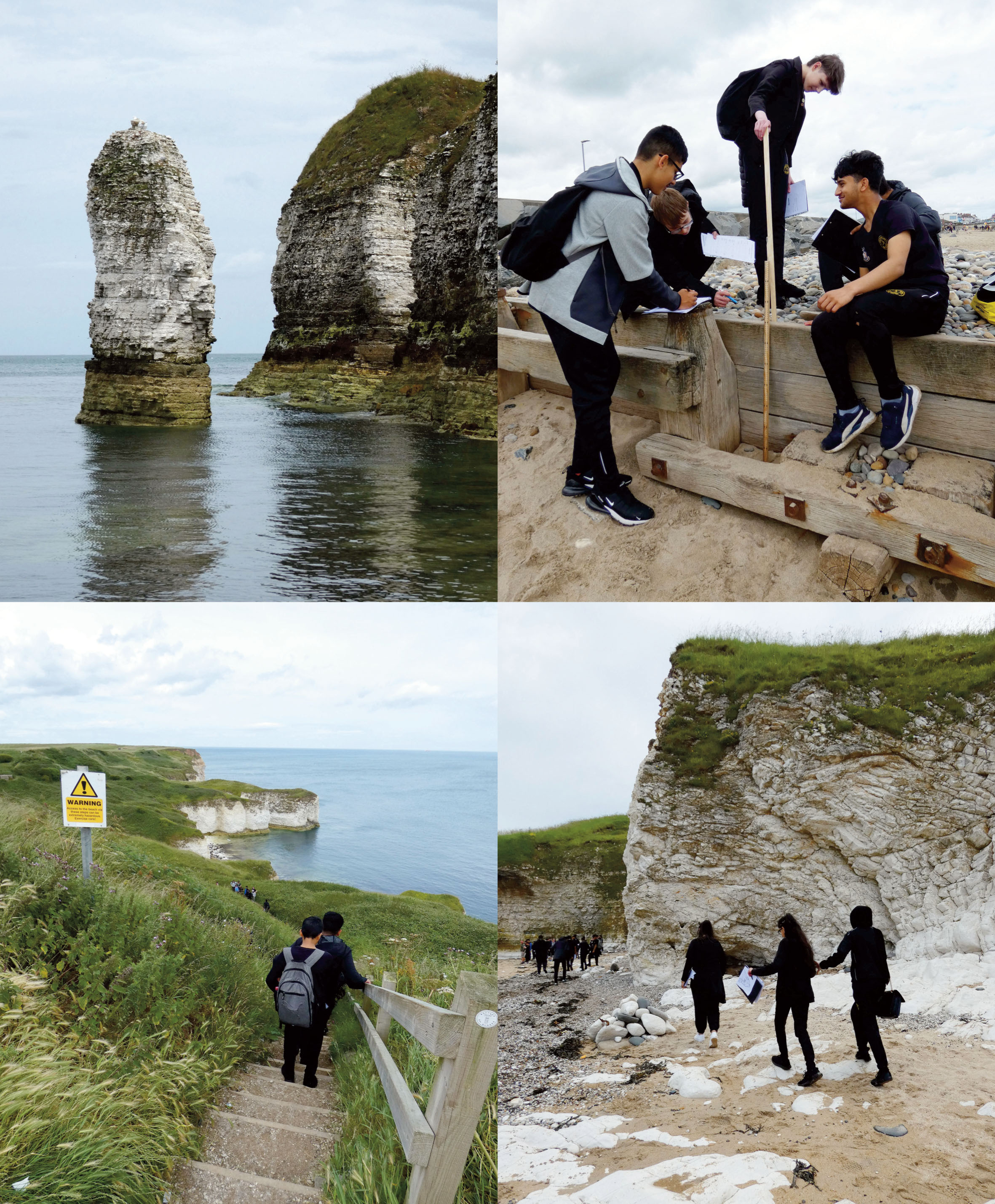 Staff also enjoyed the day saying how important it was to see the coastal features first hand rather than in a photograph.