Young People Can Take A Step In The Right Direction Thanks To 'Action For Sport' Donation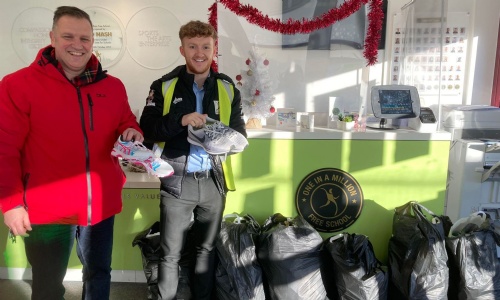 A massive thank you to OIAM community partner Action For Sport for their amazing donation of branded sportswear to students at One In A Million Free School.
The school distributed the gifts to over 50 families this week. The goods included household brands such as Nike and Asics.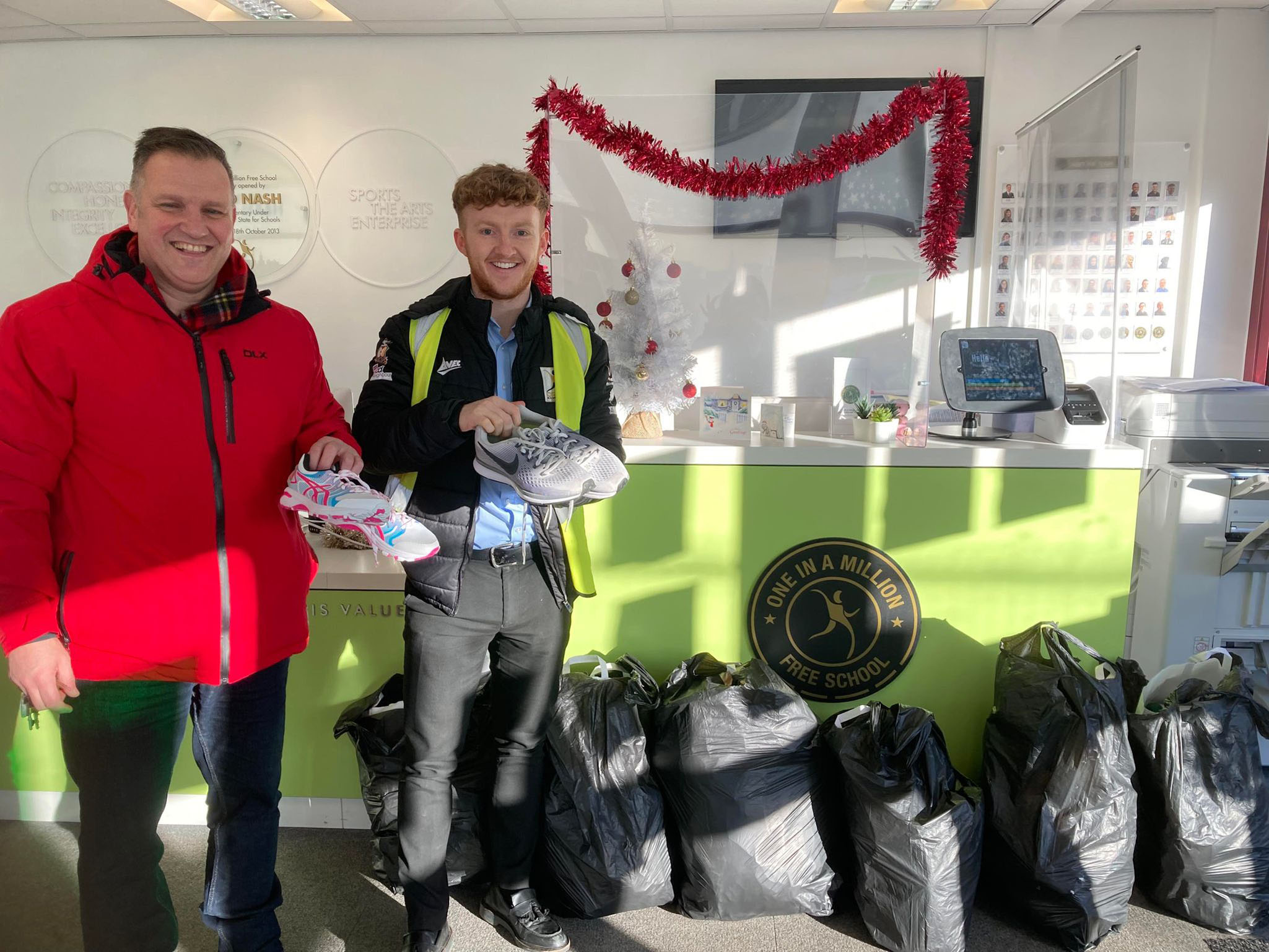 Liam Brennan (pictured with Clive Michallat, left) said, "The sheer delight on the students' faces was something to behold! Especially with Christmas around the corner and after a difficult year for many, this has come at the perfect time for these young people. It's certainly been a memorable afternoon for them and for us! They are extremely grateful. Thank you".
Action For Sport is a national charity dedicated to ensuring that everyone has the opportunity to participate in sport, preventing barriers to sport and to protecting the environment. Action For Sport was founded by Andrew Kenure, and friend of OIAMFS, Clive Michallat.