"The Sky's The Limit" For Pupils In A Unique Collaboration Between Local Schools​​​​​​​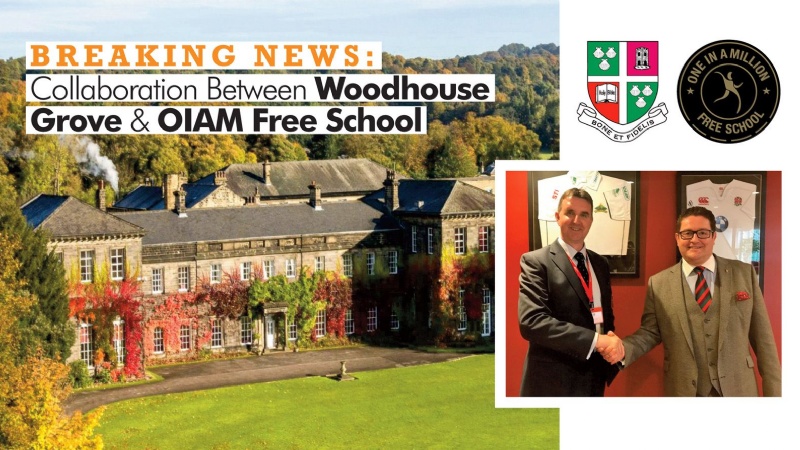 10th May 2018. "The sky's the limit" for pupils in a unique collaboration between local schools.
Woodhouse Grove School, Apperley Bridge and One In A Million Free School (OIAMFS), Bradford, have signed a Memorandum of Understanding detailing an innovative new collaboration between the two schools. The aim is to share best practice, resources and facilities in teaching and learning, keeping the interests of both schools' pupils as the focus. The partnership aspires to encourage pupils to consider what lies beyond their existing social, intellectual and cultural experience. Pupils and staff in similar roles at each establishment will collaborate and work together, and leadership and followership opportunities will be open to all.
A very special element to the collaboration is a formal agreement, which will see Woodhouse Grove award two full Sixth Form bursary places per annum to promising OIAMFS Year 11 leavers. Woodhouse Grove has recently set up its own Charitable Foundation to support and fund bursaries for pupils, from within the Bradford and West Yorkshire district, whose parents may not otherwise be able to afford the fees.
Other projects include, forging links between academic departments, sharing staff inset opportunities, encouraging and facilitating pupil debate, exploring character education opportunities, sharing experience of house and other internal structures and more.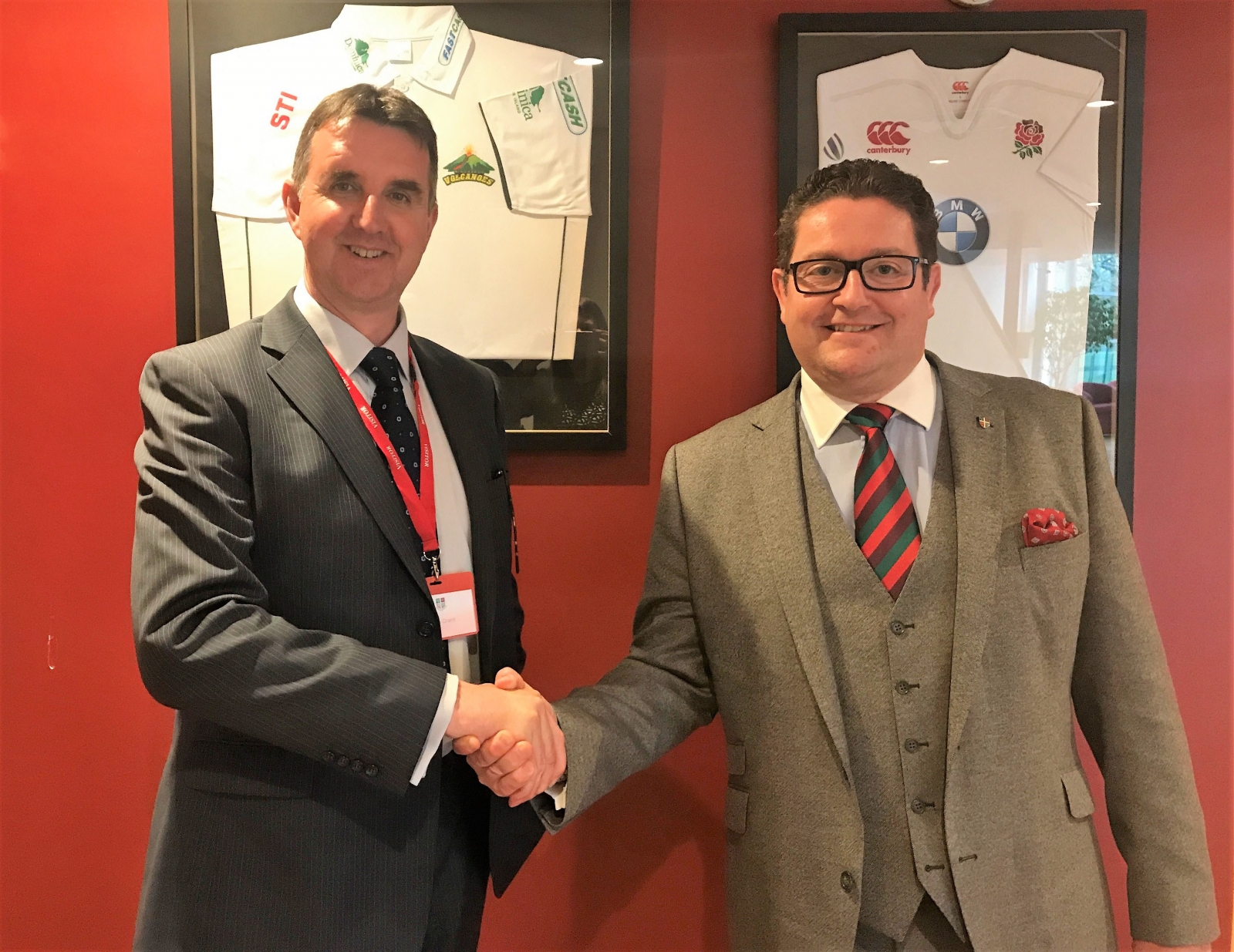 James Lockwood (pictured above), Headmaster at Woodhouse Grove, said:
"After several exploratory meetings over the last few months, we are really delighted to announce our new, mutually supportive arrangement with One In a Million Free School. We are very much looking forward to working together and hope that all of our community will be enriched by our joint initiatives. The provision of bursary funding for their post-16 students is a tangible expression of the Grove's commitment towards increasing social mobility by widening educational opportunities in the local area. As a former pupil of Woodhouse Grove and a proud Bradfordian, my aim is to make a Grovian education available to as many local children as possible".
Philip Grant (pictured above), Principal of One in A Million Free School, said:
"We are thrilled to be working closely with Woodhouse Grove School. One In A Million Academy Trust and Woodhouse Grove clearly share the same values for developing the talent in young people, regardless of their background. The opportunity for One In A Million Free School children to access bursaries that will enable them to access the School, as post 16 students, is a life-changing opportunity. The close working relationship we are developing is a win-win for all involved".
Alan Wintersgill, Chairman of Governors at Woodhouse Grove and Trustee of One In A Million Charity said,
"As Chairman of Governors at Woodhouse Grove, We are delighted to be entering into a partnership with One In A Million Free School. Both Schools are very dear to my heart".
Wayne Jacobs, Co-founder of One In A Million and CEO said,
"The partnership will provide wonderful learning opportunities for staff and students alike. The bursaries will literally be life changing. On a personal note it brings me real joy as I have had the privilege of accessing and benefiting from the beautiful environment that the Woodhouse Grove Campus has to offer for over 20 years through my various roles with Bradford City".