"The Field Of Dreams" – Local Schools Play At Bradford City Football Stadium Thanks To Bangla Bantams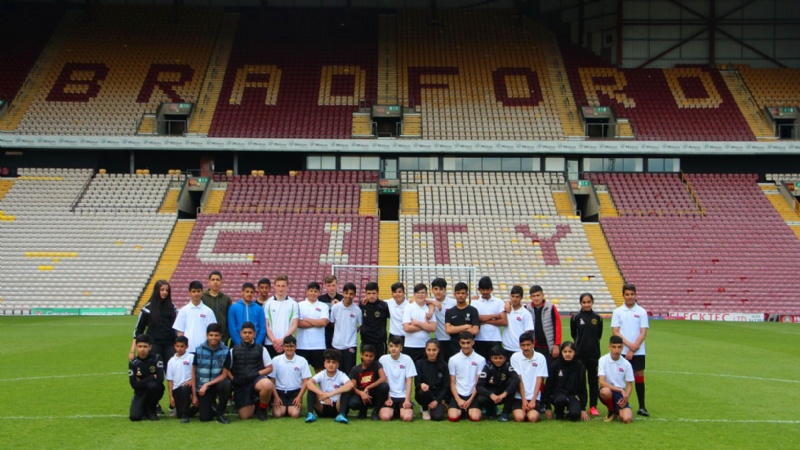 On Thursday 16th May 2019, Bradford City AFC made their football stadium available to young people through an event held by 'Bangla Bantams, Manningham'.
Students from neighbouring schools, One In A Million Free School (OIAMFS) and Oasis Academy Lister Park competed in two games. School versus school, followed by staff versus students, with the students completing a victorious win!
Every year Bangla Bantams, run by Humayun Islam, Chief Executive of BEAP Community Partnership, host the event to promote community cohesion, a power message that is shared deeply by One In A Million and our colleagues from Oasis Academy and our community partner, Bradford City AFC.
Ryan Sparks, Bradford City, Head of Media & PR, said,"It was great to welcome two of the city's local schools to the Northern Commercials Stadium this afternoon. Playing on the pitch is a once in a lifetime opportunity, and to many children, it is a dream come true. We are glad everyone had a great day!".
Stuart Rees, OIAMFS Principal, (pictured above) said, "What a fantastic opportunity and fitting reward for our year 9 students and their phenomenal behaviour this term. It is a privilege to see our students having such fun whilst also building new friendships with their peers at Oasis Academy Lister Park".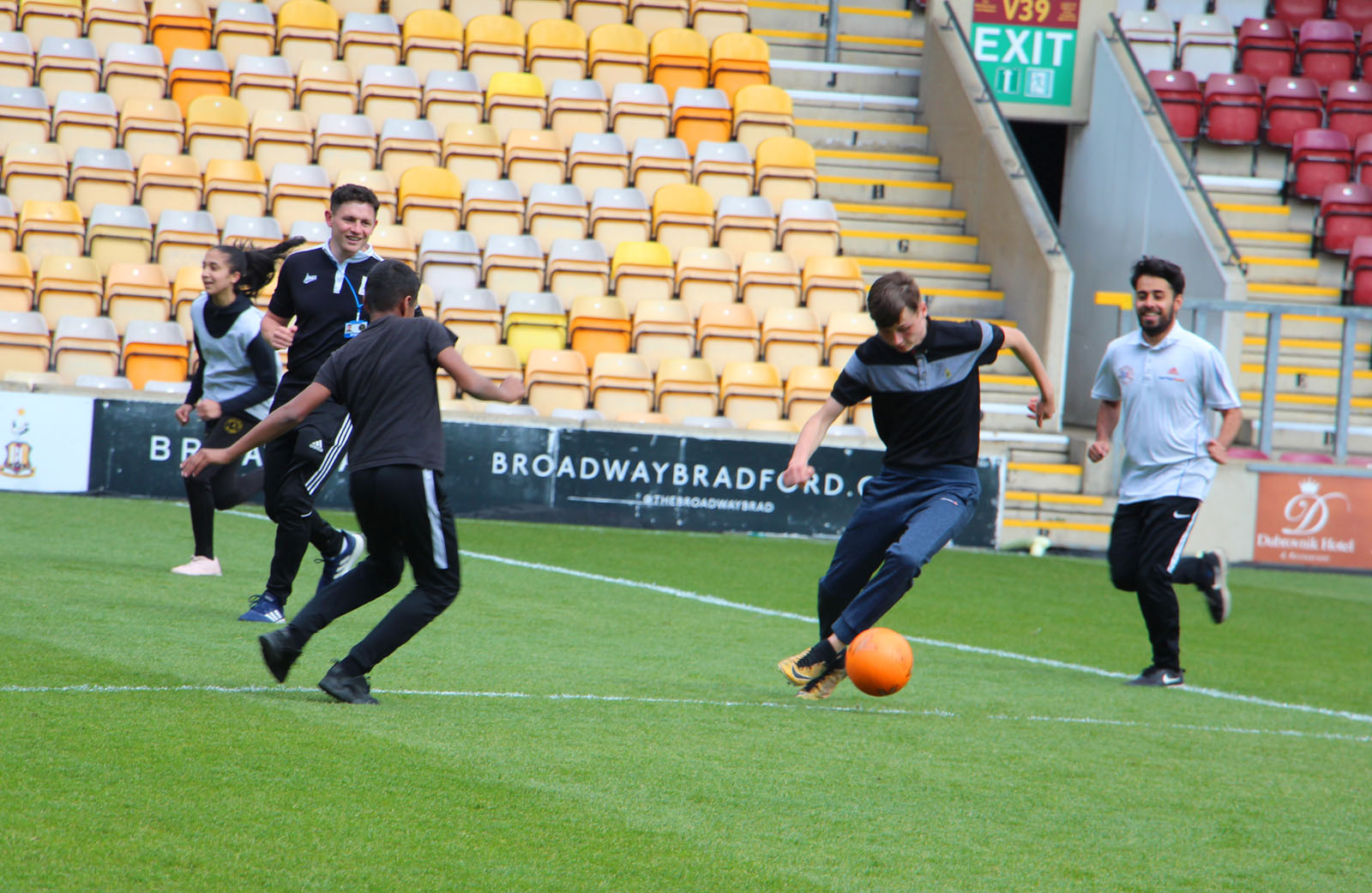 Ibraaheem Mustafa, Year 9 added, "It was a pleasure playing on such a prestigious pitch. It was my first time playing in somewhere like this. It was great! I would like to thank Bradford City for this fantastic opportunity and hope that we get to have another experience like this in the future".
Whilst the enthusiastic Subhan Hussain, Year 9, said, "Even though it's Ramadan, and some of our players are fasting, we showed resilience and persevered during the game! I really enjoyed today's event".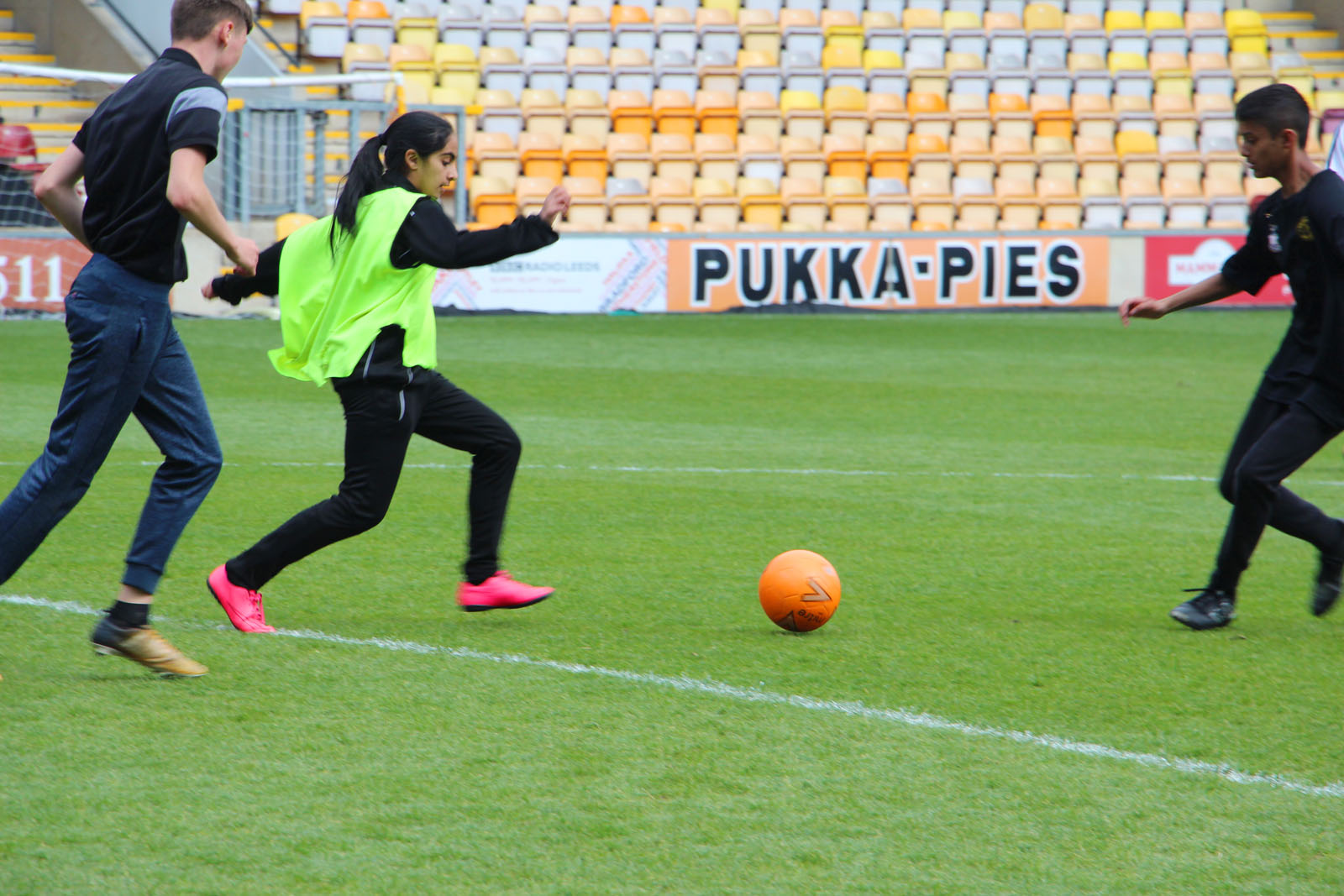 We think it is very fitting that the last comment should come from the standout player of the day, Maleehah A, year 7 (pictured above), who competed brilliantly against boys from year 9. Maleehah said, "I loved it! It was such a privilege to represent my school, One In A Million Free School, in a professional football stadium like this. Thank you Bradford City and Bangla Bantams! Today's experience was amazing".