School Open Over The Easter Holidays (Including Good Friday And Easter Monday)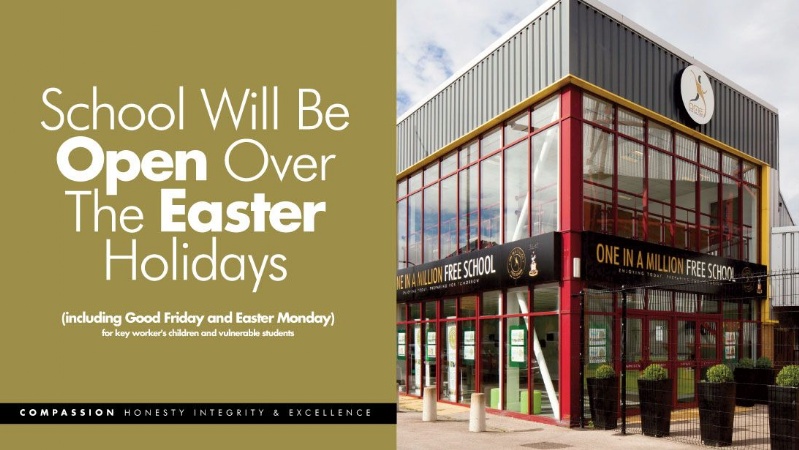 6th April 2020. Dear Parents/Carers,
One In A Million Free School will be open over the Easter break (including Good Friday and Easter Monday) for key worker's children and vulnerable students.
However, the advice remains that if children can stay at home they should, and the school should only be used if there is no other option for childcare. Parents need to telephone school before sending their child in.
The delivery of free school meals will continue over the Easter holiday with deliveries scheduled for Tuesday 7th and Wednesday 15th April.
Yours faithfully
Stuart Rees
Principal