OIAMFS student Hifza Imran is awarded prestigious Woodhouse Grove sixth form scholarship!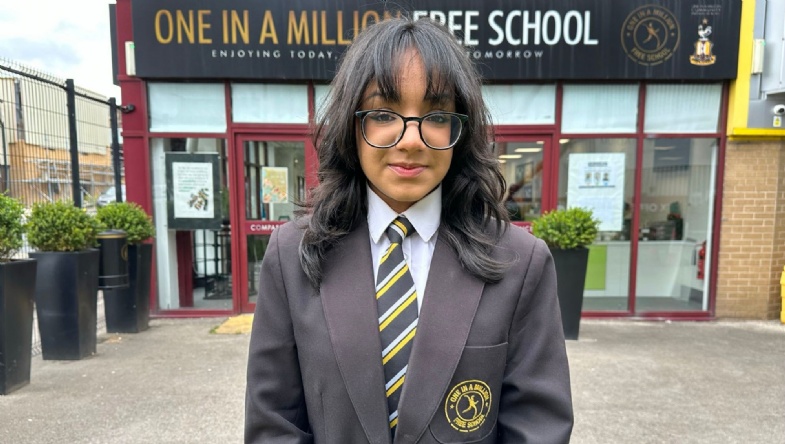 We are delighted to announce that One In A Million Free School leaver Hifza Imran has been awarded a full Sixth Form bursary place at the prestigious Woodhouse Grove School starting this September 2023!
Hifza will follow in the footsteps of previous bursary winners, which includes Malikah Mahmood (2022), Mohiuddin Kabiri (2022), Tasmia Tayyibah (2021), and Rifqah Bibi (2021), Reece Hahn (2020) and Maria Zahid (2020), Abdullah Iiaz (2019), Samia Khatun (2019), Raihan Younis (2018), and Finn Payton (2018).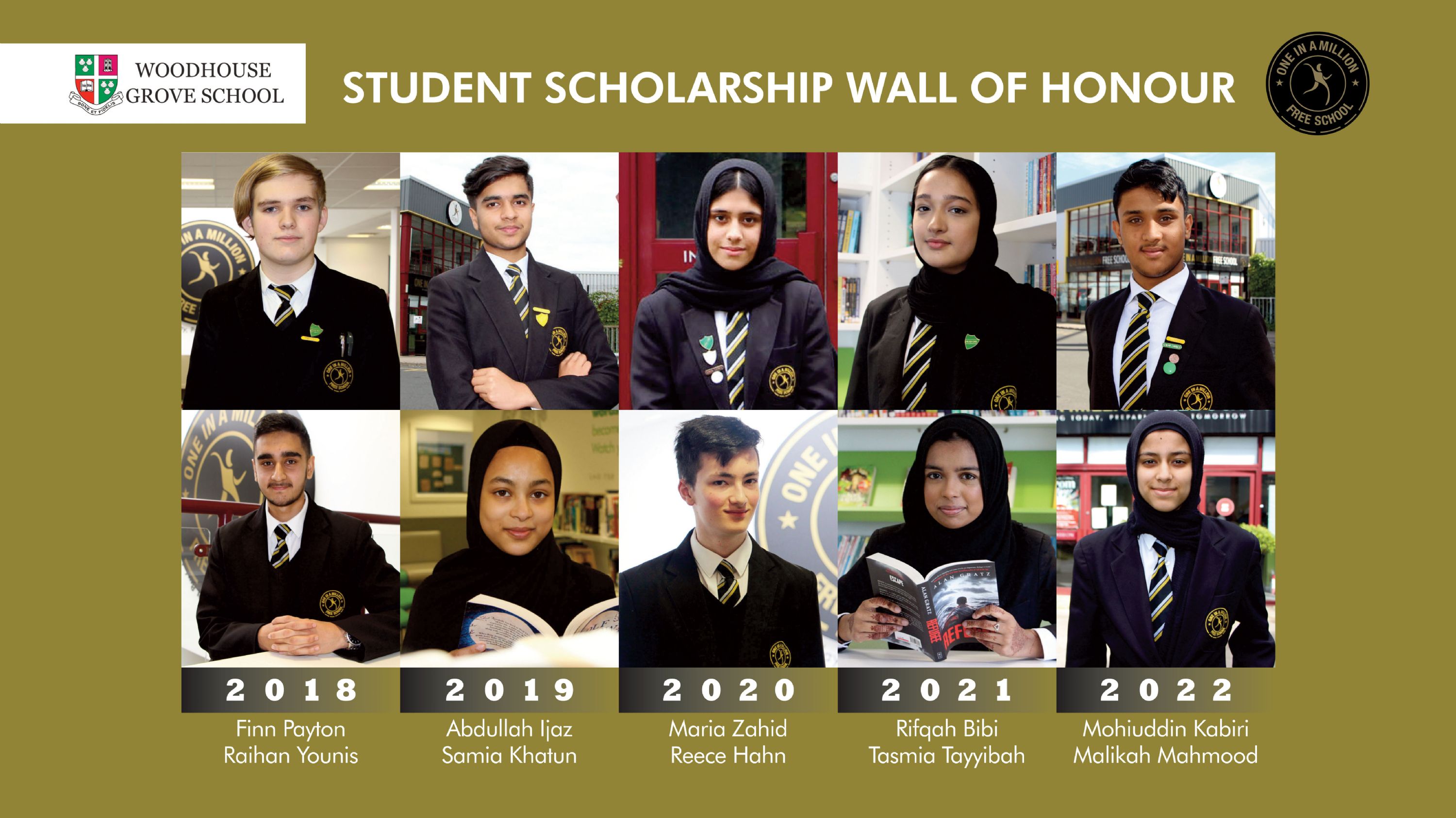 Read on to find out what Hifza had to say about her time at our school and her thoughts in readiness for her next destination:
"My favourite part of attending One In A Million Free School (OIAMFS) has been making and spending time with my friends. Luckily, my group of friends is very playful and lively. In my last year, having them around to rely on has helped immensely to reduce my academic worries and stress. Instead, they've helped me to feel emotionally secure and comforted me when needed, which I think every student deserves.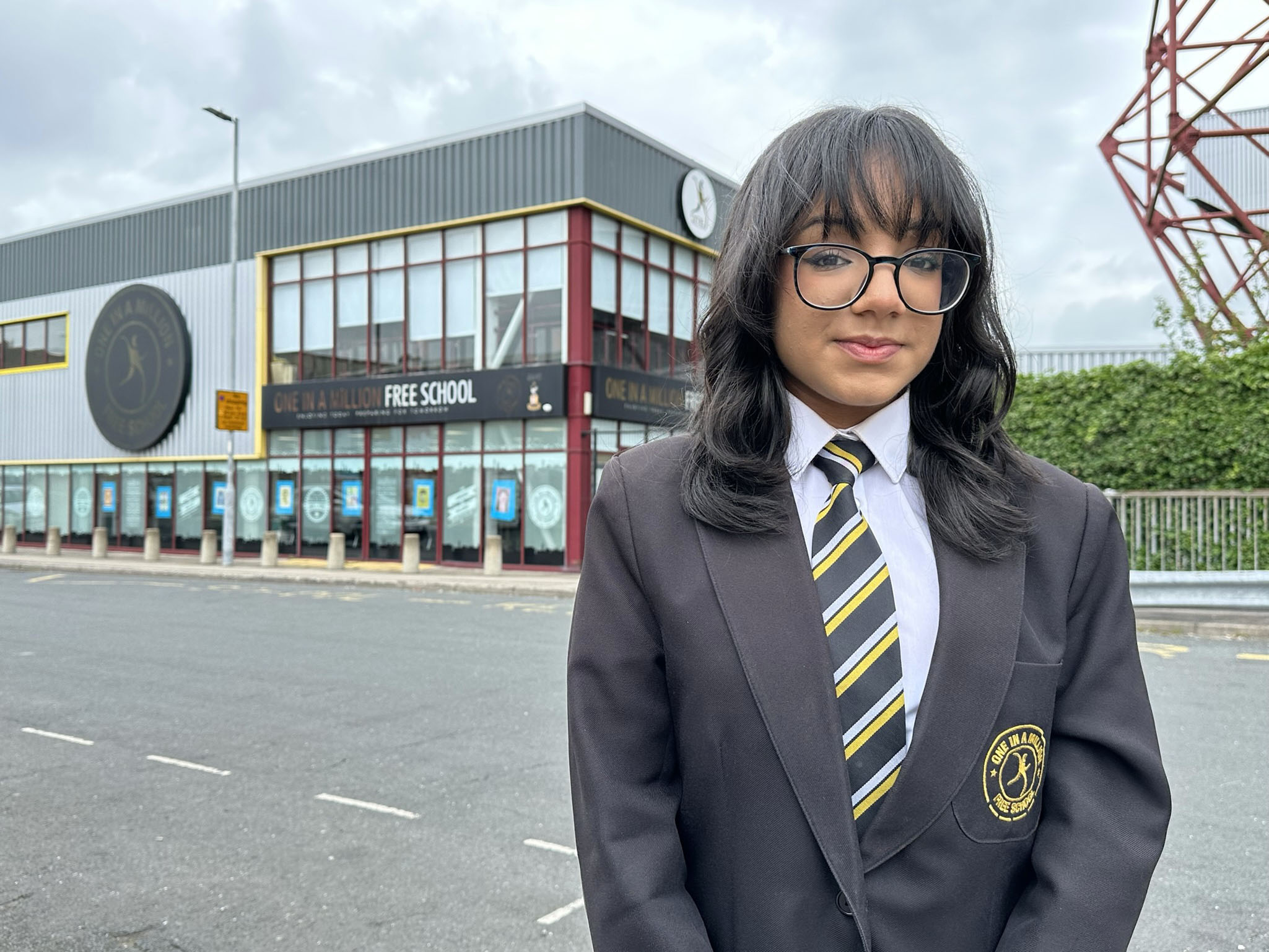 My favourite subjects are Literature and Art. I've been super interested in novels and visual art since I was a child, always reading and writing my own stories and drawing as a hobby. So partaking in similar/related topics in lessons is very fun and interesting.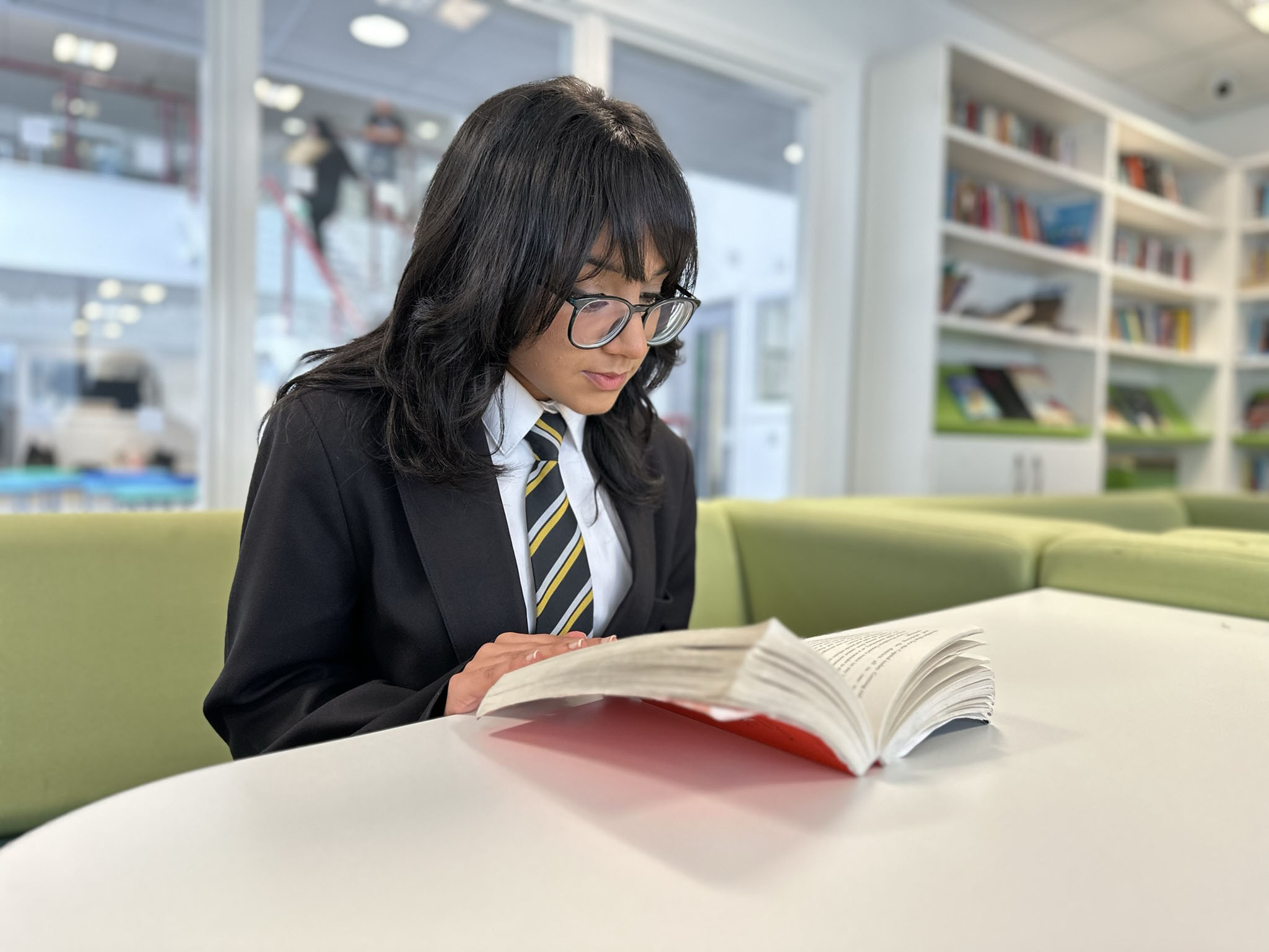 I am incredibly thrilled to attend Woodhouse Grove School for my sixth form years; it is such an honour to have earned this opportunity, especially as I know I've worked so hard for it. Although I am nervous, I am also excited to start a new journey there and achieve the goals and grades that I want to in preparation for university.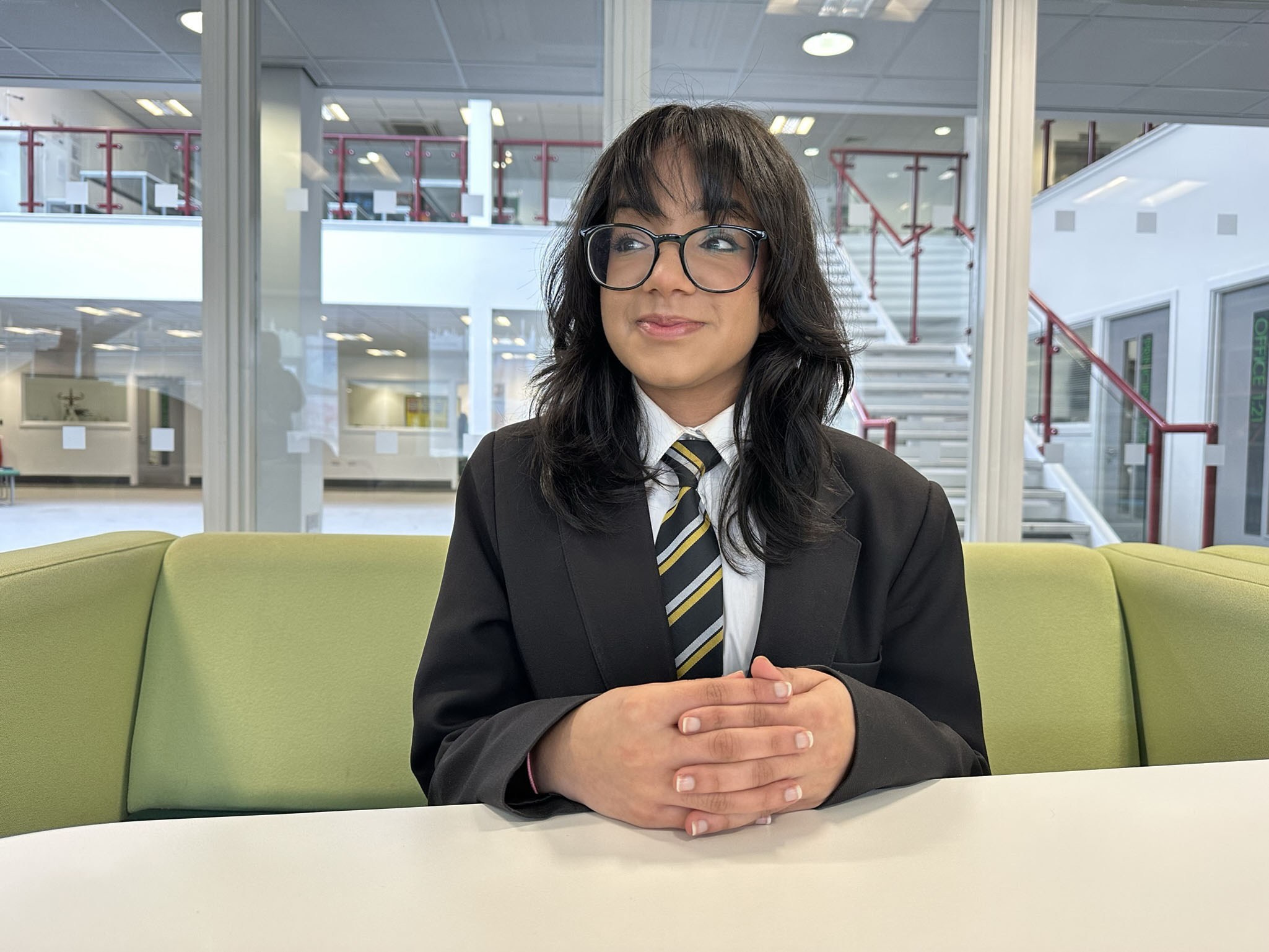 I am not entirely certain on the exact career path that I'd like to embark on, but I know that I definitely want to spend my future in the creative sector. Particularly, illustrating and novel-writing stand out to me the most (at the moment)".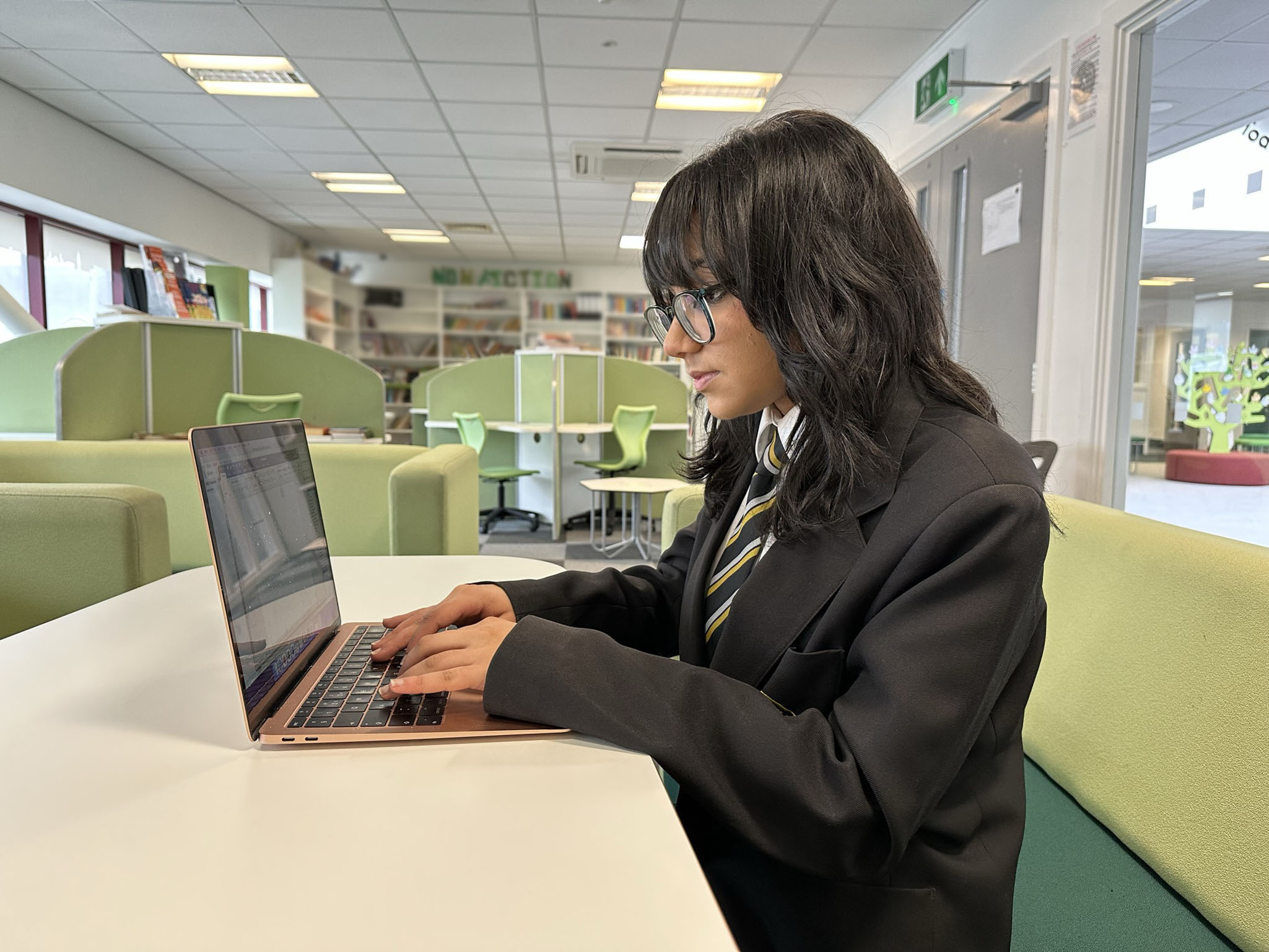 When asked what advice she with give to the new year 7 students attending our school this September, Hifza said,
"You are your biggest priority. There is no use in compromising your own comfort or happiness to please the people around you because at the end of the day, you will always be the most important person in your life and have to take responsible for what you do with it!".