Lord Mayor invites student council to participate in 'Local Democracy Workshop' at City Hall!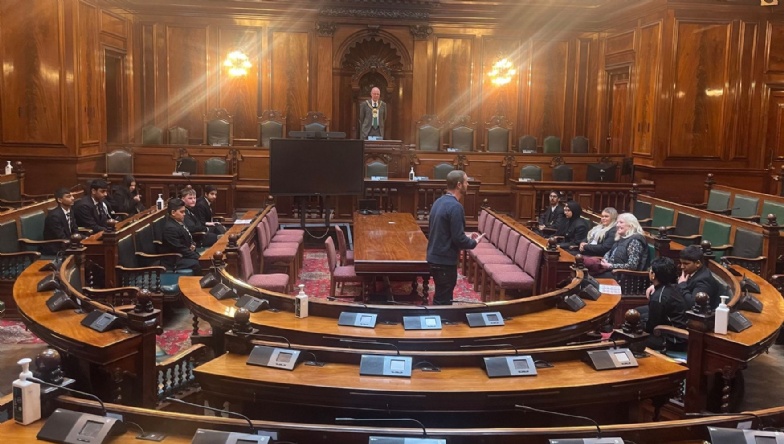 On Friday 17th March 2023, OIAMFS student council were invited to take part in a 'Local Democracy Workshop' at Bradford City Hall.
The workshop began with a 'Public Services Bingo' game with Councillor Sue Duffy. The bingo encouraged our students to think about the district they live in, how it works, what public services are out there for communities and who is responsible for delivering them.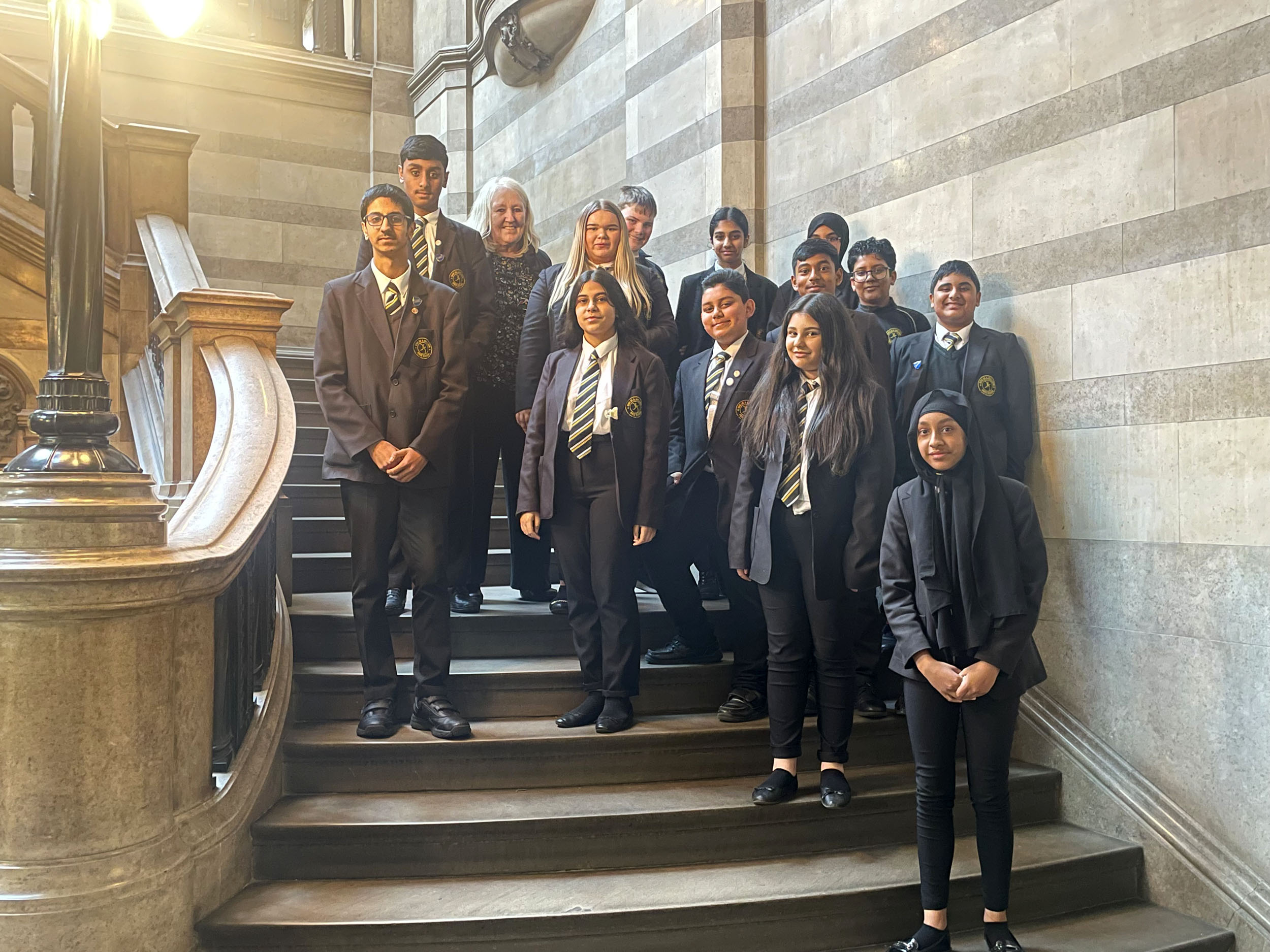 The students then delved into the role of a local councillor; having discussions about the role of a representative and how it links to democracy. Students were encouraged to make links with their role on the school student council and compare experiences.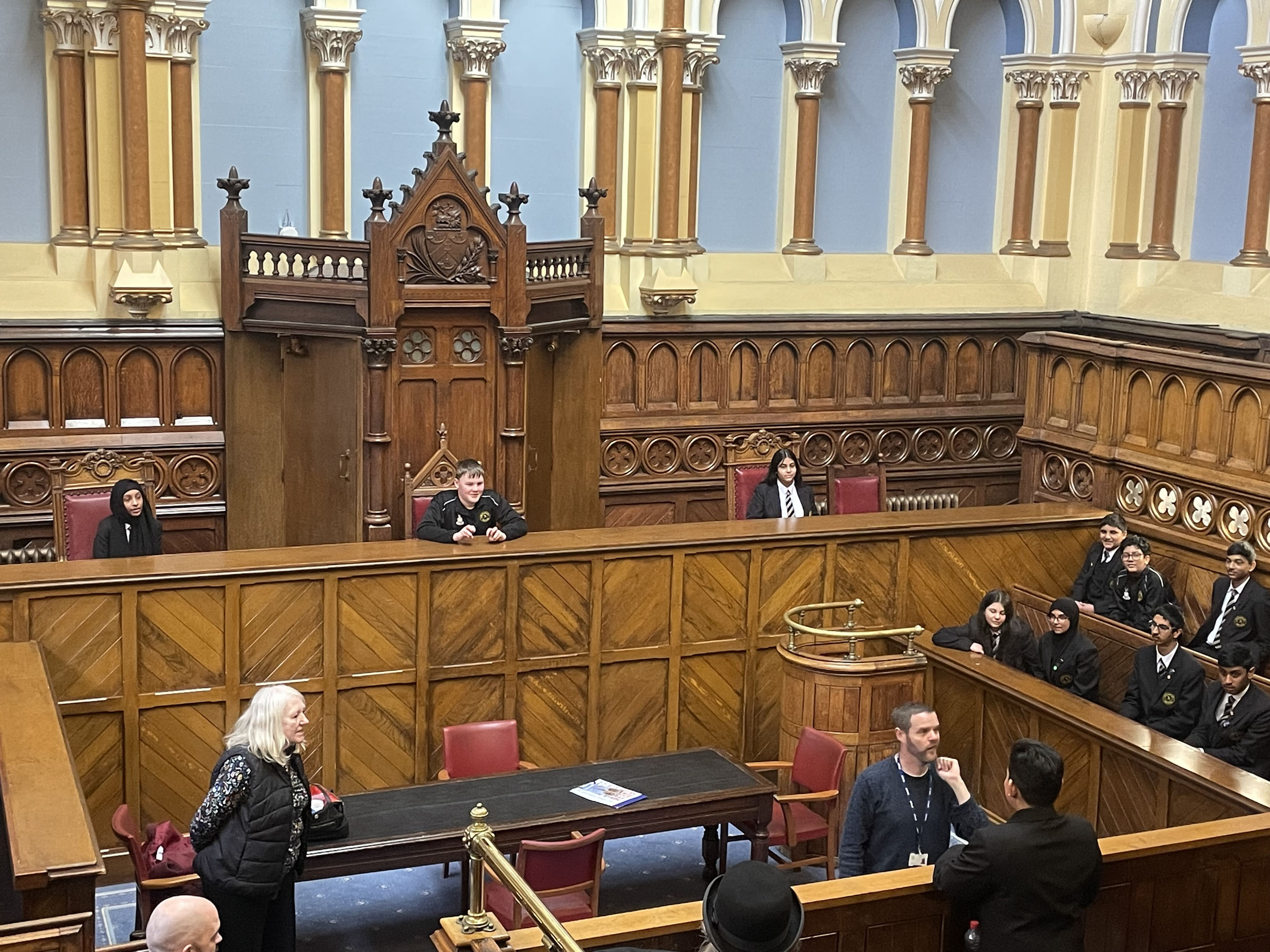 The mid-morning involved a tour of City Hall finding out the history of the building and seeing some of the special items that lay within the building including a tour of the magnificent courtroom.
One student said, "I loved being in the council chambers and the courtroom, it felt like we were in a film! The colours and furniture in the building were unreal".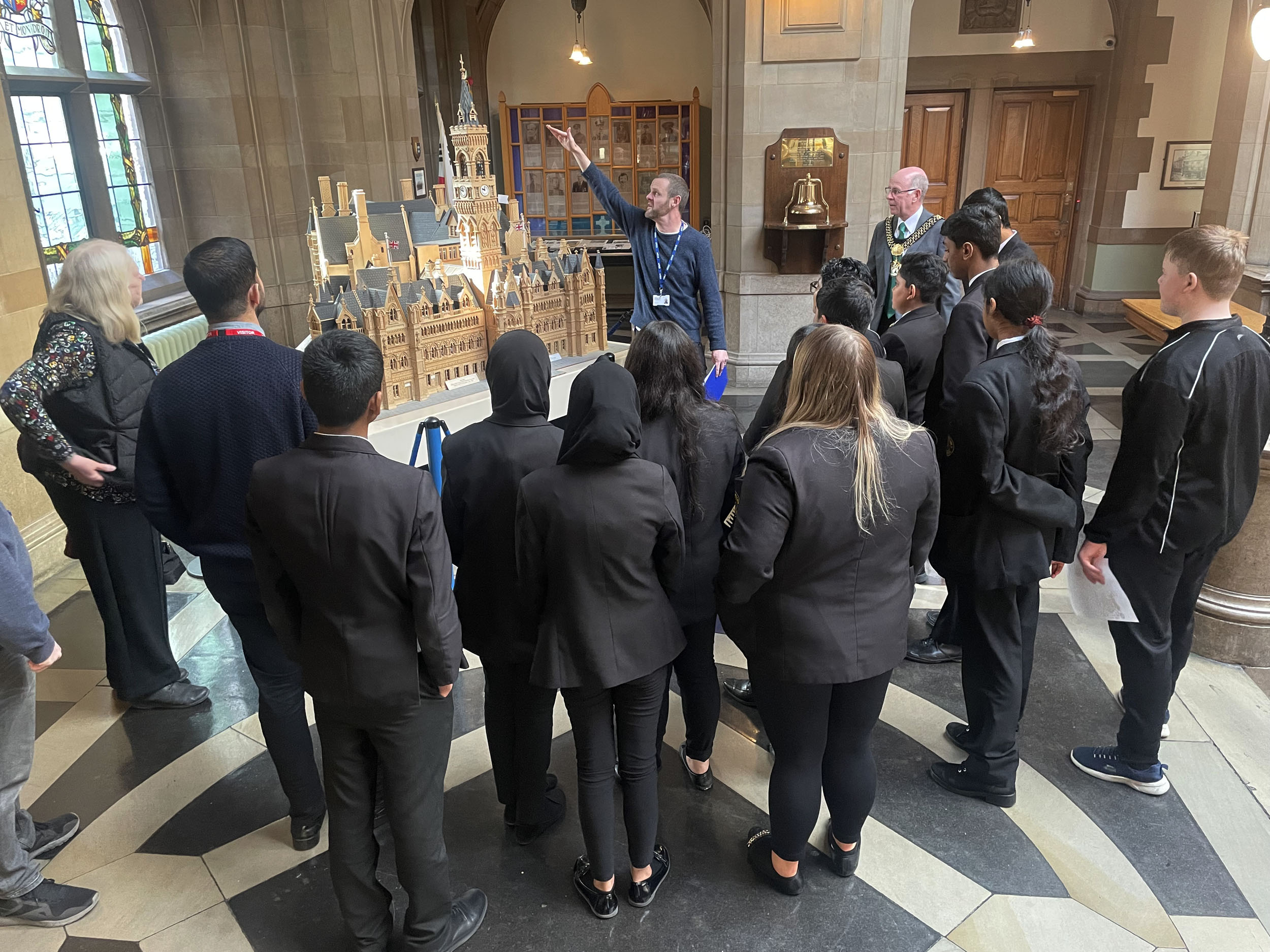 We were then joined by the Lord Mayor of Bradford: Councillor Martin Love. Students had the privilege of a guided tour of the Lord Mayors office and the Council Chamber. This included Lord Mayor explaining how a typical 'full council' meeting would function and the role of the Lord Mayor.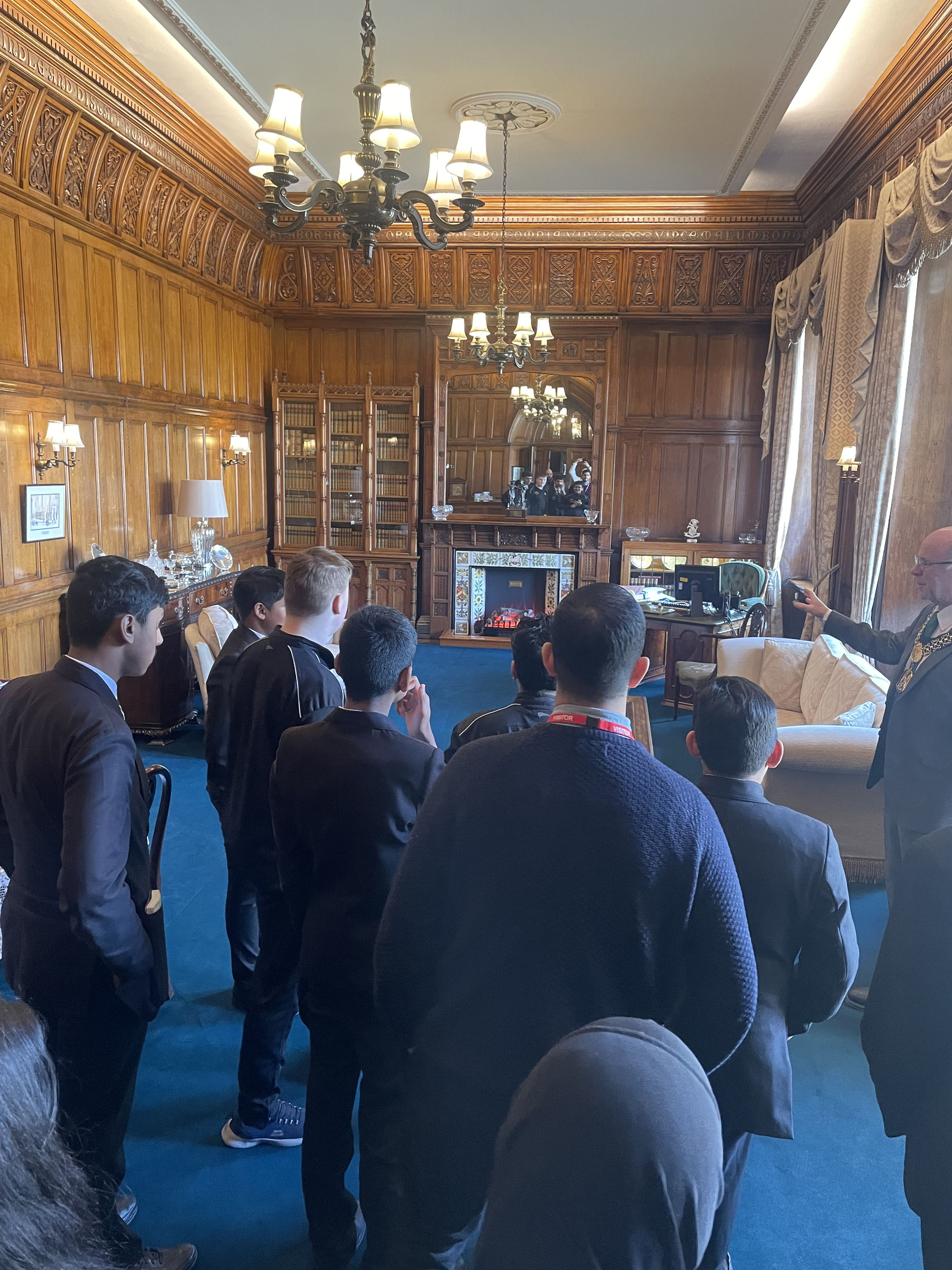 The workshop finished with lunch with the Lord Mayor in one of the beautiful Reception Rooms.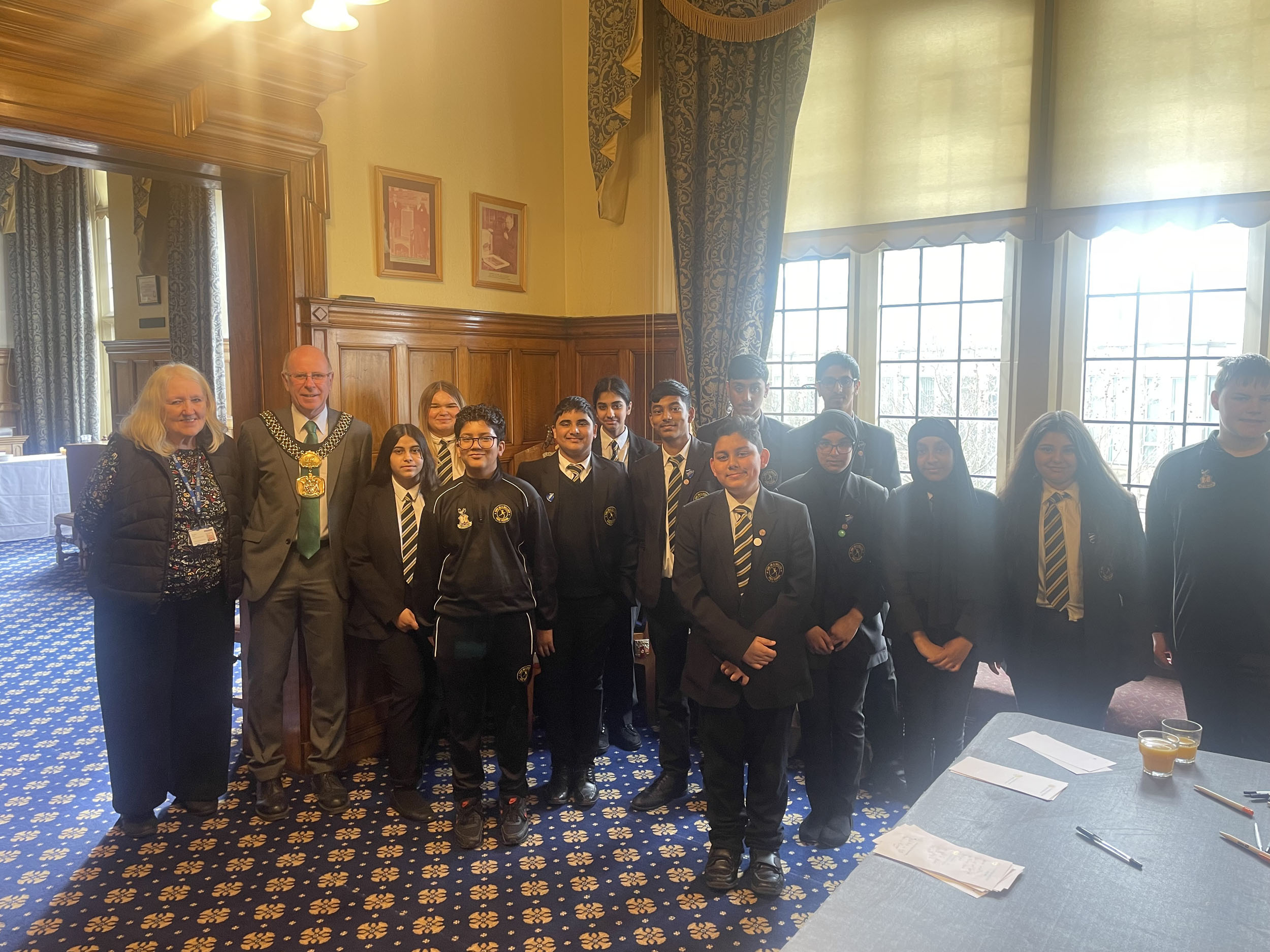 One student said, "I really enjoyed going to City Hall. To be a councillor and have an office there is now a dream I want to follow".
Another student said, "What a prestigious and grand building, I felt privileged to visit it!".
A special thank you to the Lord Mayor of Bradford: Councillor Martin Love, and Councillor Sue Duffy for investing in our students and giving of their precious time, so freely.