OIAMFS: Speak Out Challenge Regional Final Is A Huge Success!​​​​​​​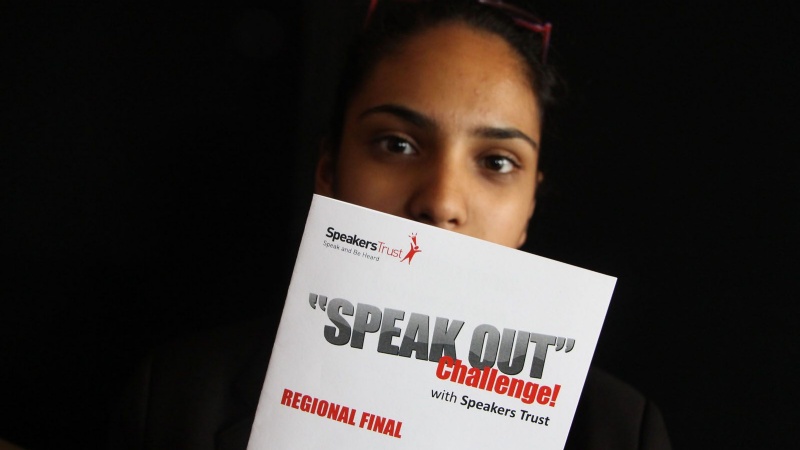 On Tuesday 26th June 2018, OIAM Free School were delighted to host the Speakers Trust for their inaugural Bradford "Speak Out" Challenge at the iconic Bradford City Football Stadium. Over 20 secondary schools from the Bradford district took part in the regional final in front of over 200 guests.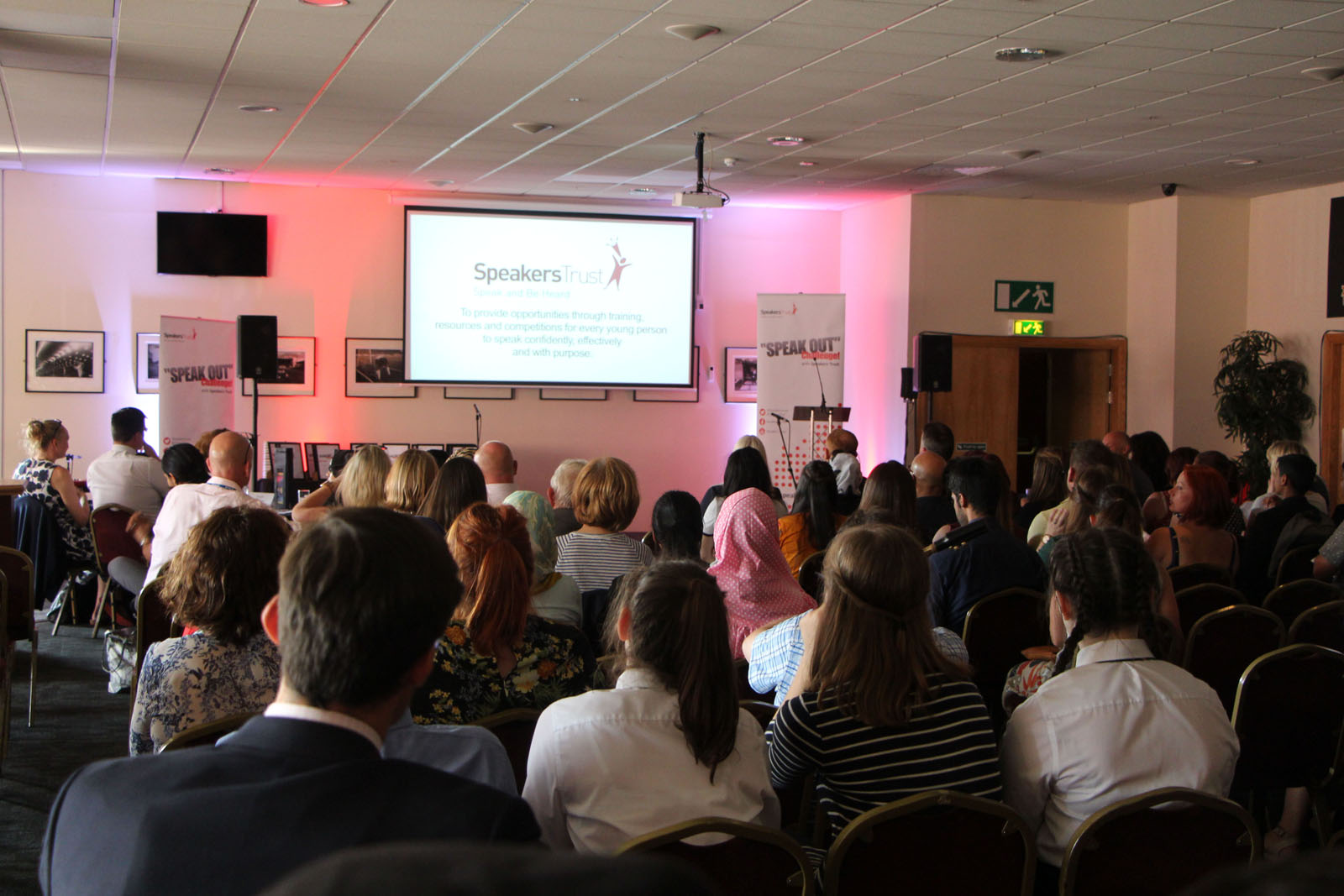 Since the turn of this year, Speakers Trust trainers and coaches have been working with Bradford teachers to deliver their tailored confidence-building programmes for student public speaking. Their mission is for every young person to be able to speak confidently about his or her experiences, beliefs and aspirations. Their success rate is such that the average person will increase on average 62% in confidence when speaking in front of a group through Jack Petchey's "Speak Out" Challenge!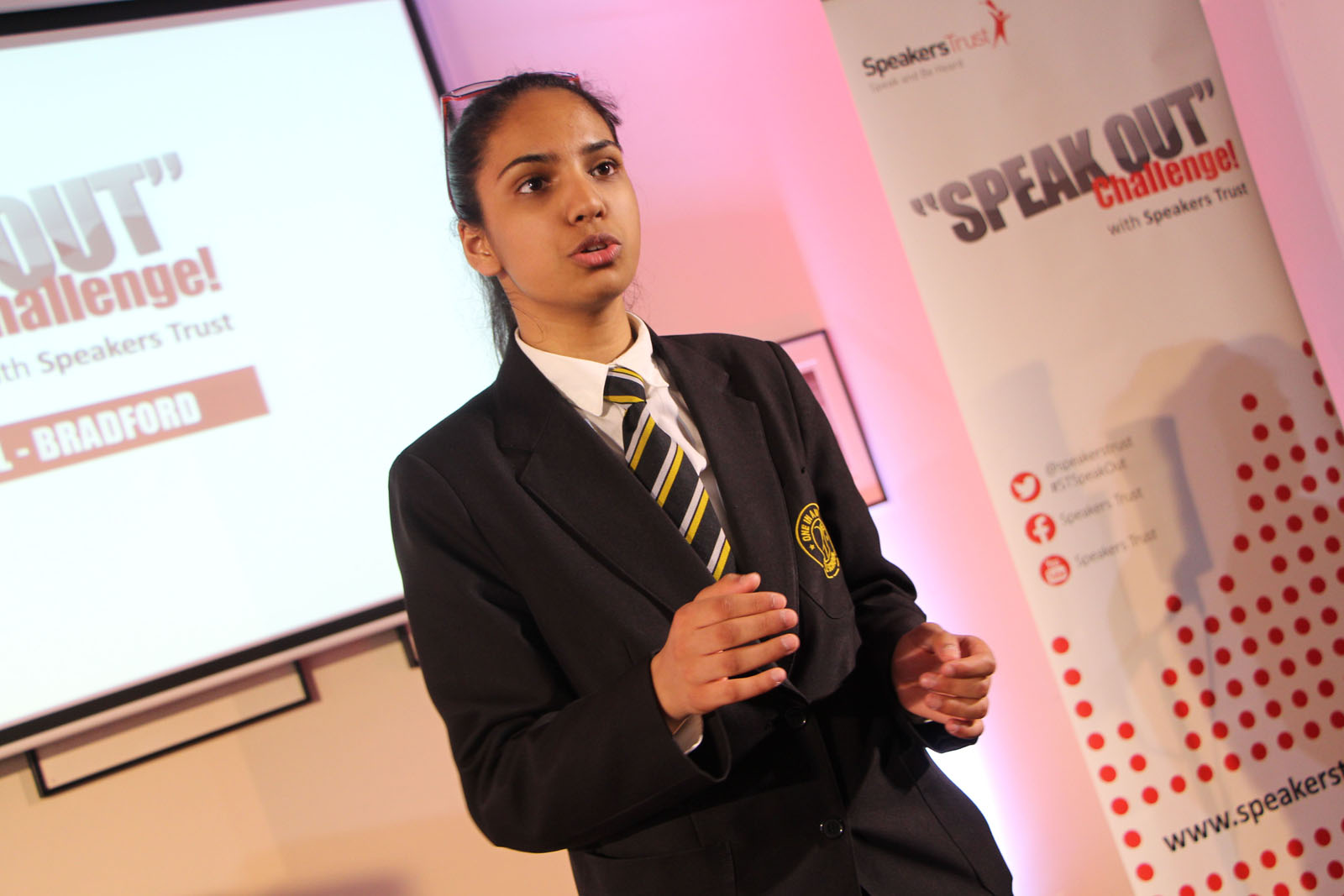 At the end of the training programme each school that participated in the "Speak Out" Challenge held their own local finals where students had to give a 3-minutes TED-talk style speech before nominating a winner to represent their school in the regional finals. The winner of the OIAM Free School heat was Saniya G, year 10 (pictured above).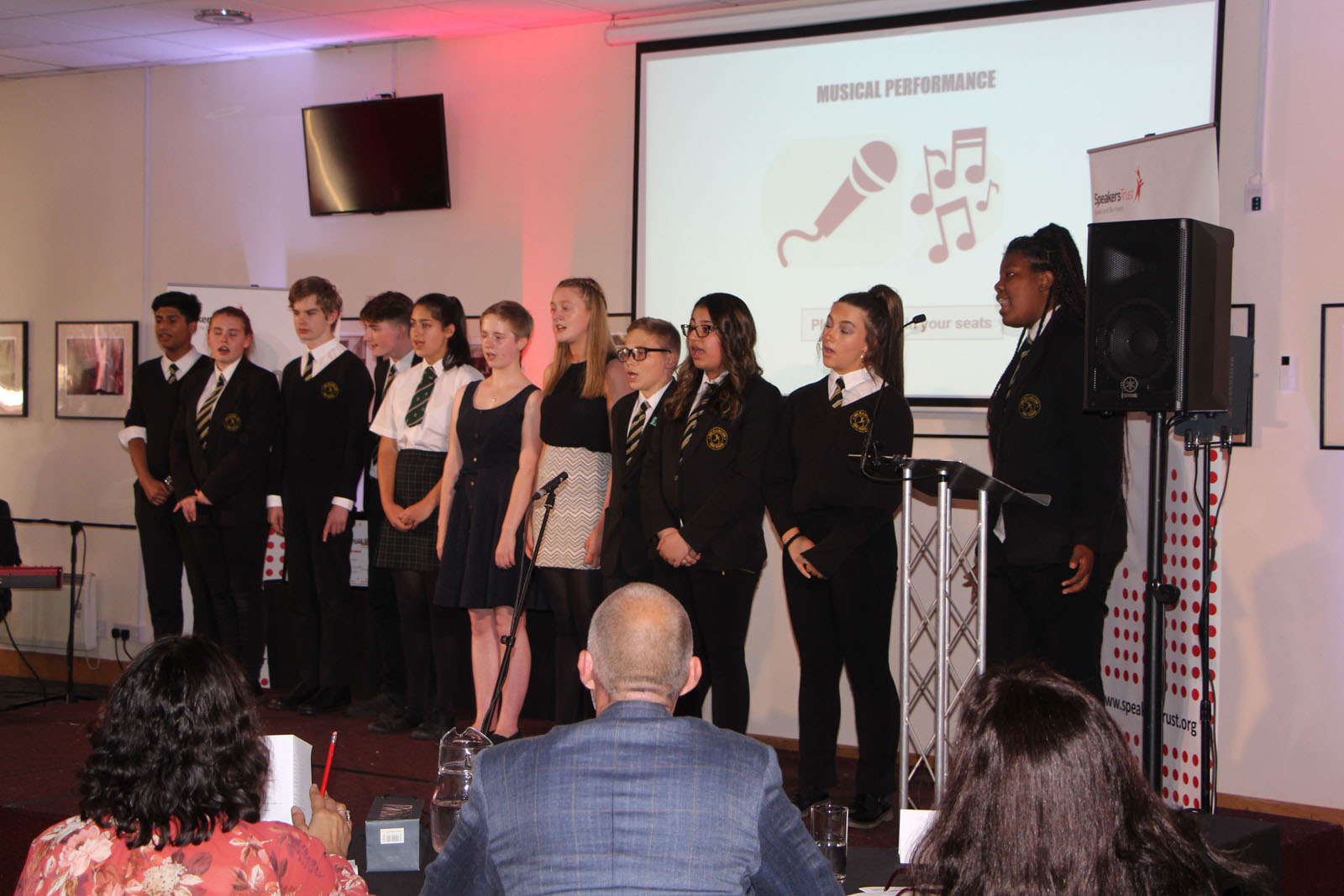 The regional final was a truly spectacular evening consisting of music and drama from OIAM Free School and Woodhouse Grove students and of course, the 20 finalists who each gave powerful presentations across a multitude of subject matters. "There are not many adults who would want to stand up and address a large room of guests without any notes or prompt's. And yet, these fine young people did so, with such eloquence, courage, and passion" remarked Mark Hughes, OIAMFS Chair of Governors.
Though OIAM Free School student Saniya G, yr10, did not win the competition, she gave an incredibly moving speech titled: Are Women Truly Equal? (You can read her speech here). Her mother, Mrs Gul said, "I could not be prouder of my daughter's achievements tonight! She represented our family, the school and local community impeccably well! In our eyes, she is a winner!".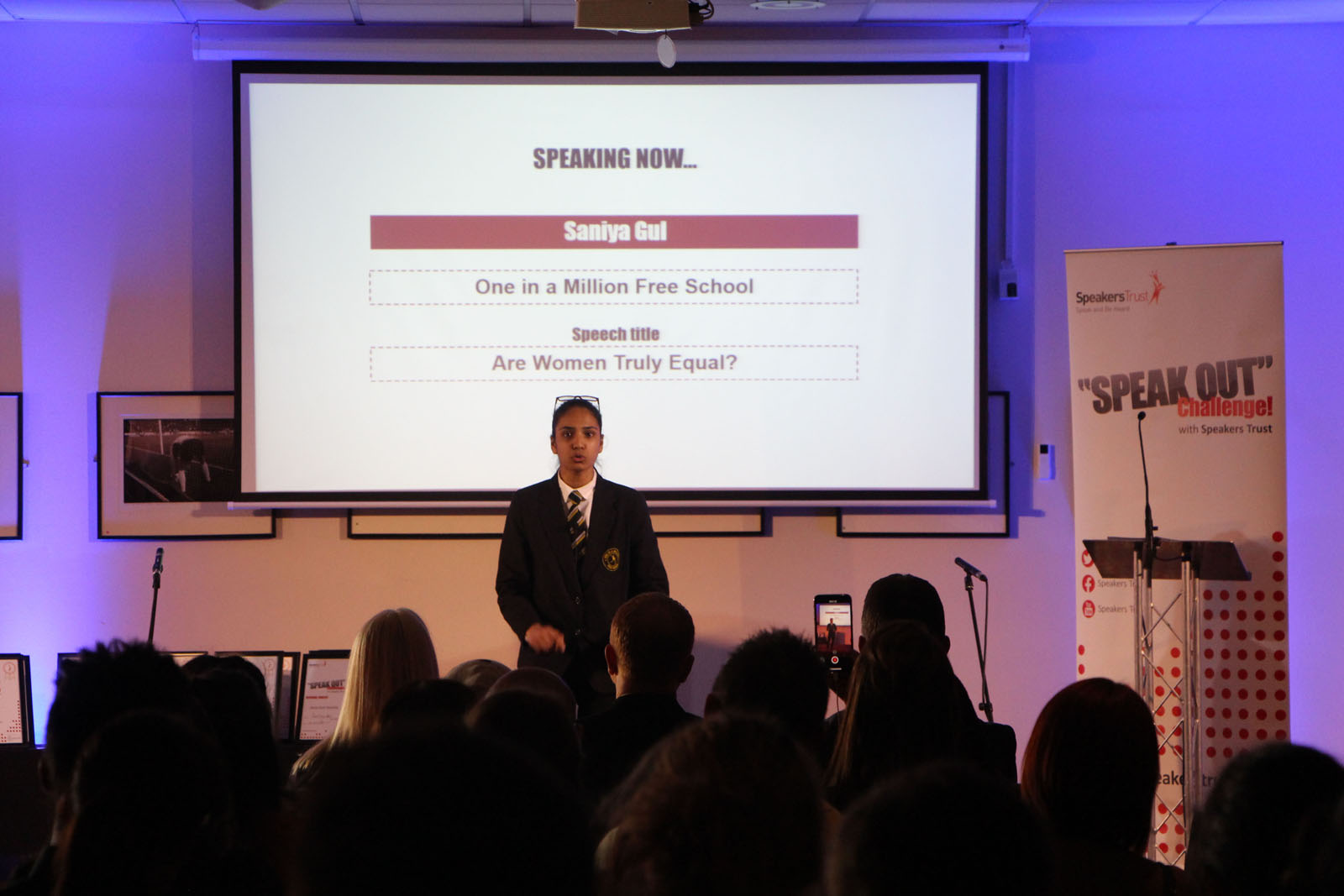 The judging panel on the night included: Maeve Gold (Educational Psychologist), Daniel Greenwood (Superintendent, Bradford District Police), Jo Quinton-Tulloch (Director, National Science & Media Museum), Liz Green (BBC Radio Presenter), Adeeba Malik CBE (Deputy CEO, QED Foundation) and James Smith (Head of Customer Excellence, Contis).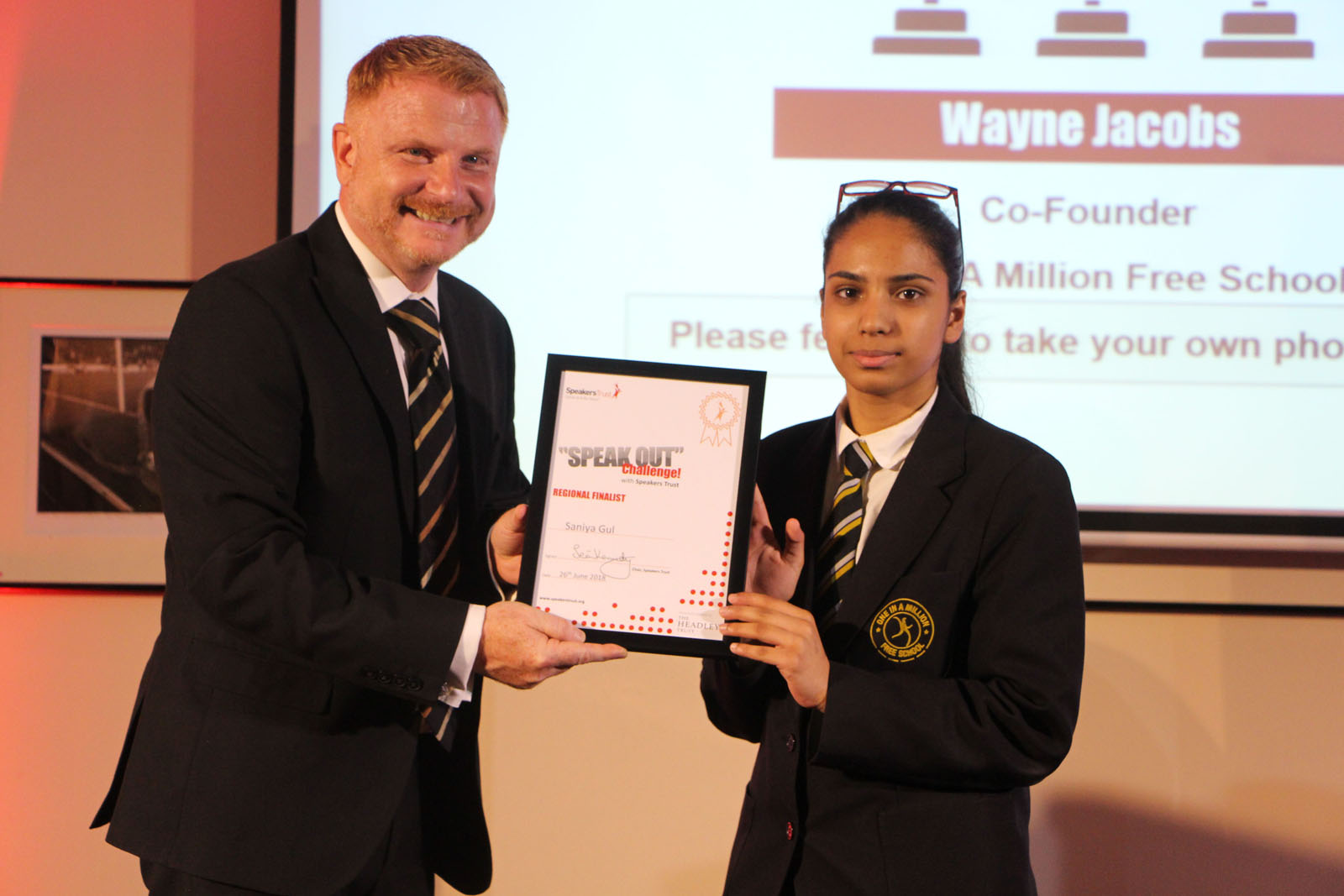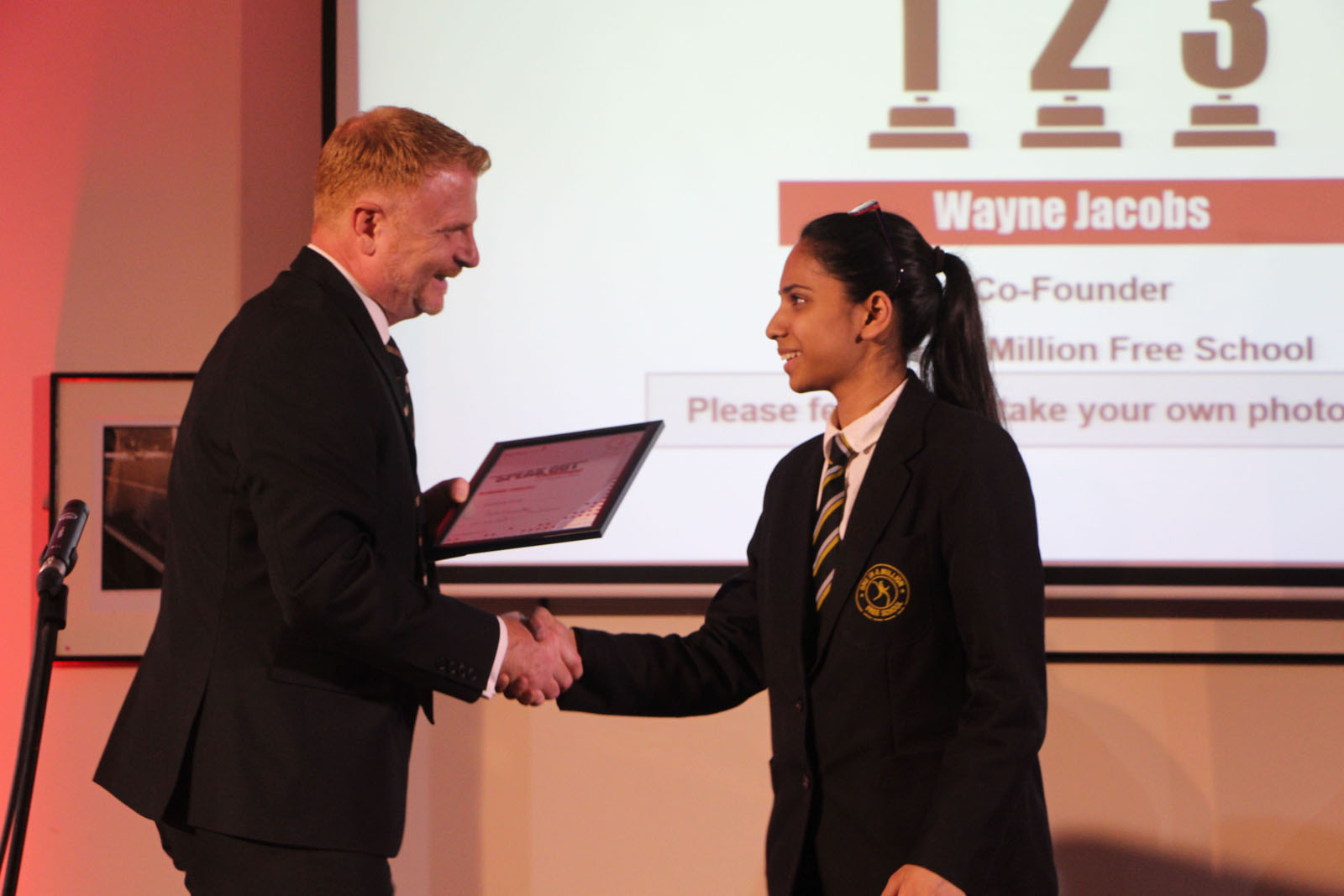 As the judges consolidated their final scores, the room packed with guests were given another wonderful musical drama performance by members of the OIAM Free School Choir.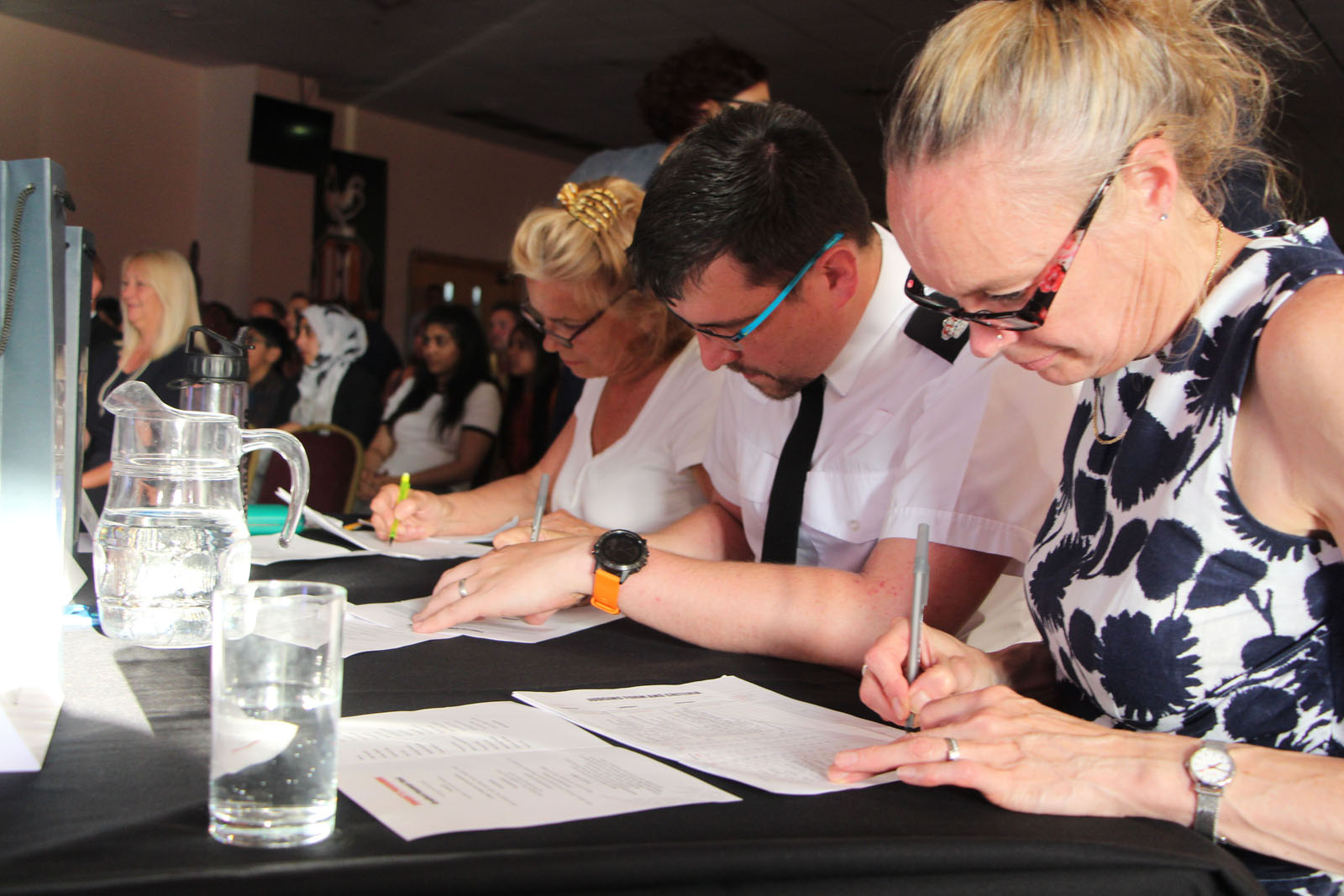 The eventual winner on the night was Aleena Hussain (Bingley Grammar School). Second place went to Danyal Yasin (Dixons McMillan Academy) and third place, to Haleema Bibi Khan (Feversham College). Congratulations Aleena, Danyal and Halemma. You all did fabulous presentations!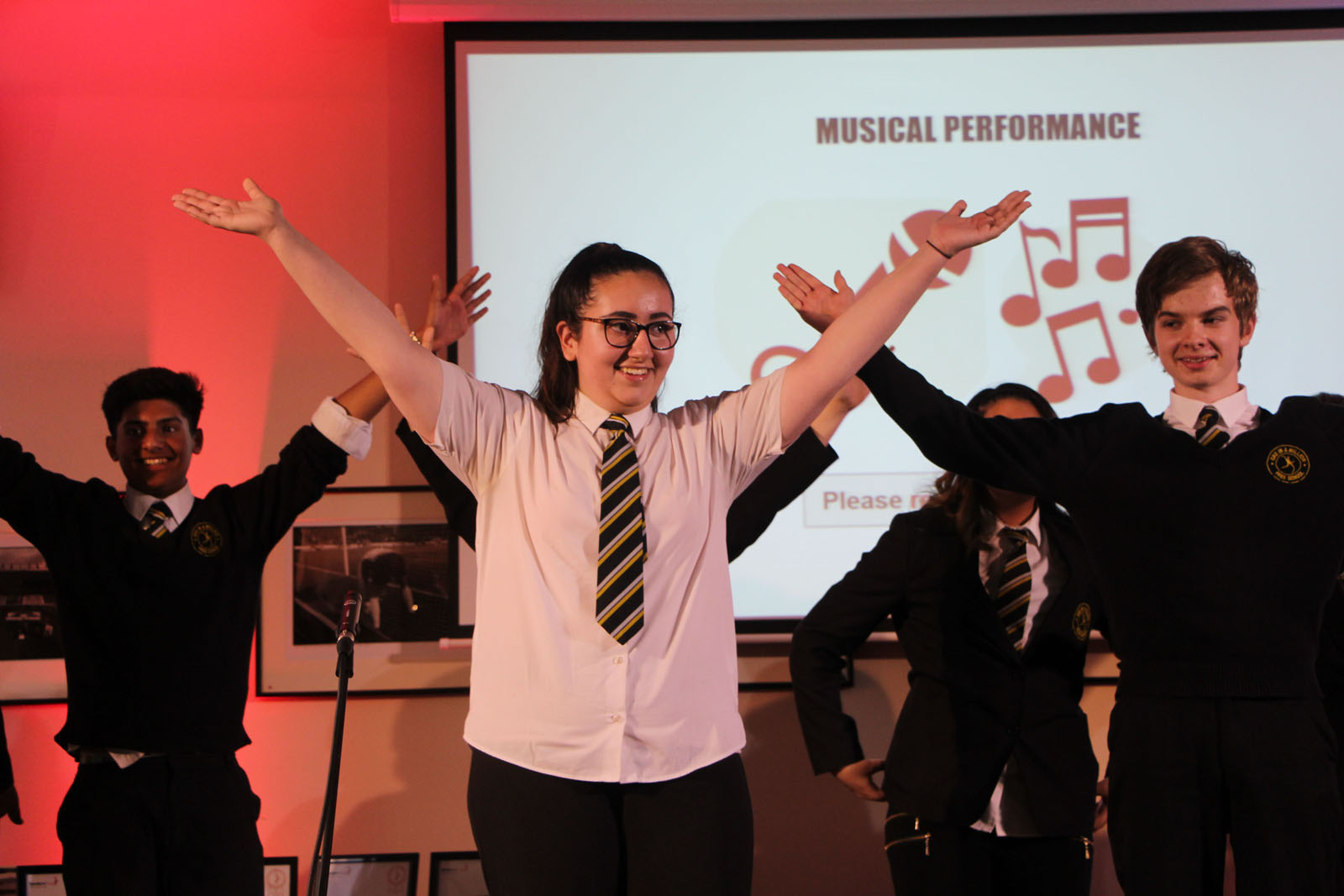 OIAM Principal, Mr Grant said, "I am extremely proud of everyone tonight. It has been such a special occasion. Our students and staff did a great job hosting the evening with people serving in many different roles from backstage support, timekeeping, singing, and drama production alongside students from Woodhouse Grove students. They have made lots of new friends. However, the star of the evening has to be student Saniya for giving the most wonderful speech and presentation. She has made everyone at One In A Million very proud!".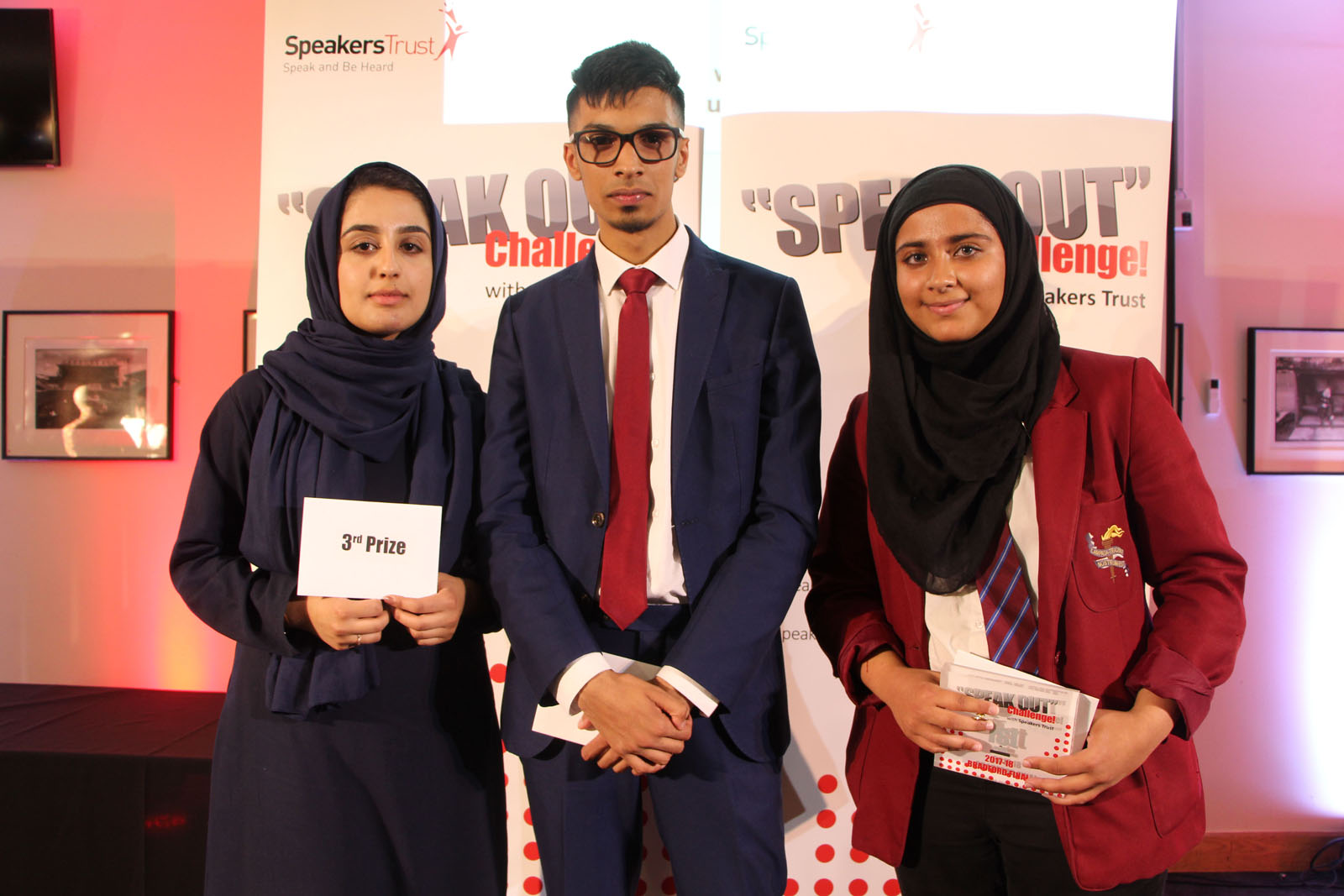 OIAM Co-founder/CEO Wayne Jacobs, who closed the night with an inspiring talk to students and parents said, "Tonight, I am deeply proud of the young people of our city. If each of these gifted young people can carry forward what they have tapped into through the Speaker Trust programme, our city will be truly blessed with a pool of inspiring leaders who will provoke positive change for both our district and just maybe, the nation and beyond, in the years ahead!".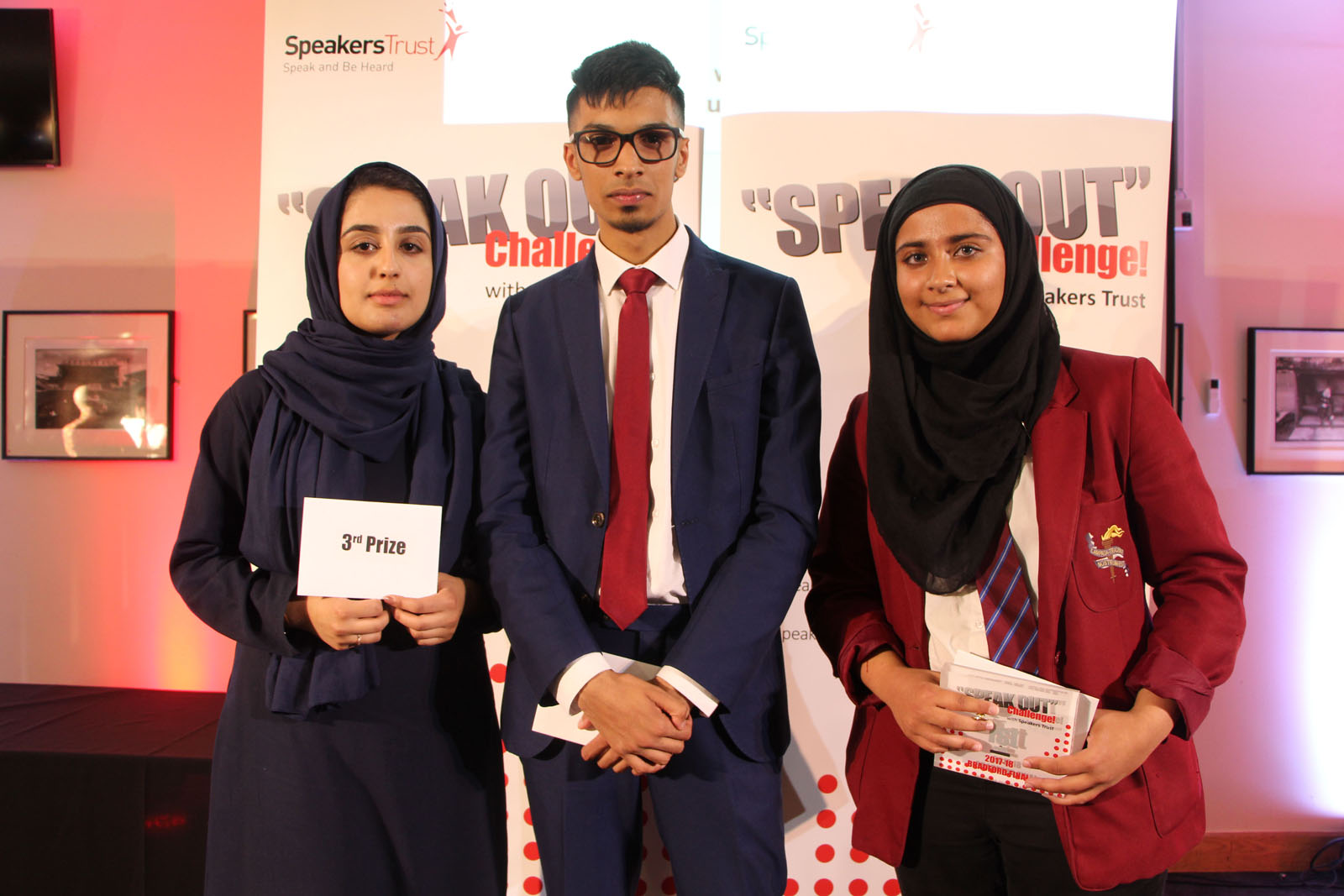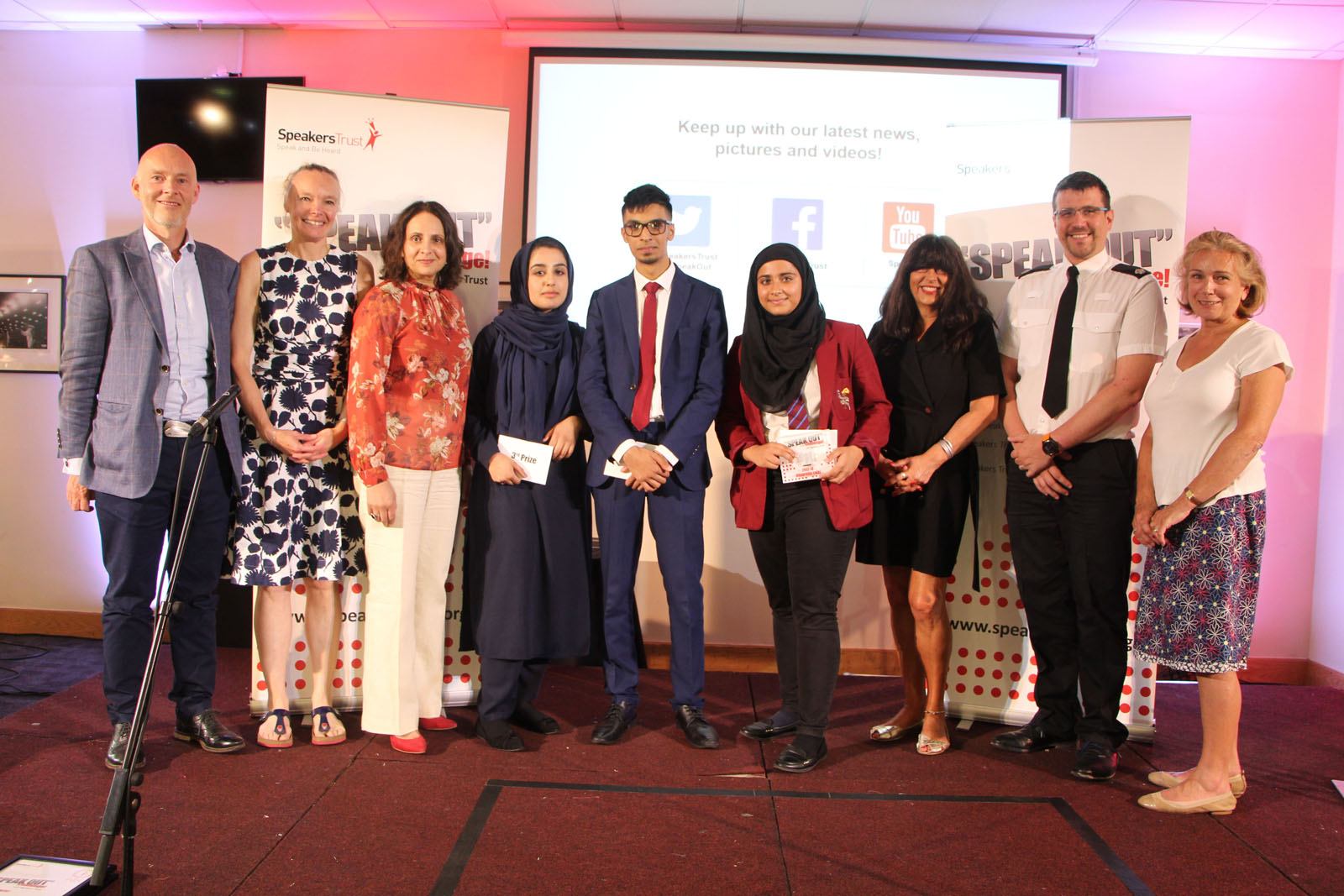 OIAM would like to say a huge thank you to the Speakers Trust Charity, for bringing this event to Bradford and for your investment in the young people of our city. We would also like to thank every teacher who has supported this programme. We celebrate your commitment to nurturing the young people of our district and for inspiring them to become better leaders. The final thank you is extended to every young person who participated in making the evening a very special one to remember. You are all 'one in a million'.