"I AM RESILIENT!" - Outward Bound Residential Inspires The Class Of 2023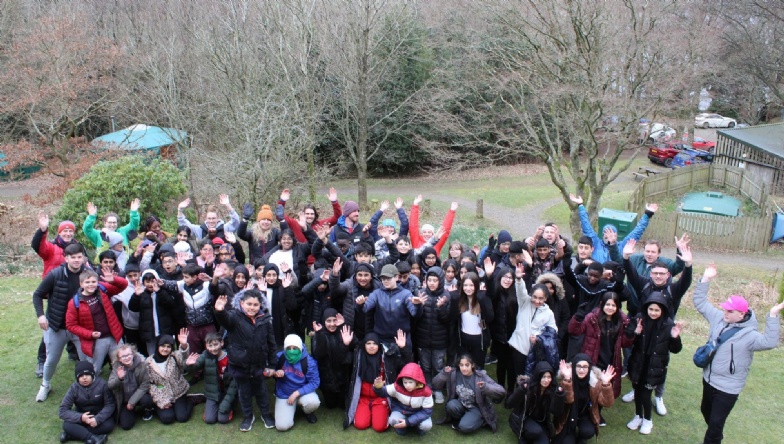 Dear Parents/Carers/Students,
Please find an enthralling diary of events from our recent residential at the fabulous Outward Bound Trust Howtown Centre, in the Lake District.
Day 1:
Students arrived at school in their outdoor clothes, with their suitcases and bags, ready to begin their final preparations for the exciting week ahead. At 10am, staff and students boarded the coaches bound for Howtown, full of excitement and enthusiasm. On arrival at the centre, students took part in the traditional 'jog and dip' into Ullswater Lake. The cold temperatures didn't stop our students; they threw themselves into the water and thoroughly enjoyed the challenge! One student said, "I was a little nervous at first, but my group encouraged me to do it and it was so cool to be jumping around in the lake". Another student said, "Can we do this again? I have loved it".
After dinner, evening activities included orienteering by torchlight around the woodland and a number of team building activities.
These involved students working together to develop key skills needed for the week ahead. The day finished with hot chocolate and biscuits.



Day 2:
We woke up to a beautiful sunny day. Groups Fiennes, Hill and Arkless took part in a mountain hike and cookout.
This took 9 hours to complete and covered around 10km! Each group walked a different route and climbed different mountains. All students showed determination, resilience and lots of effort to complete this challenge.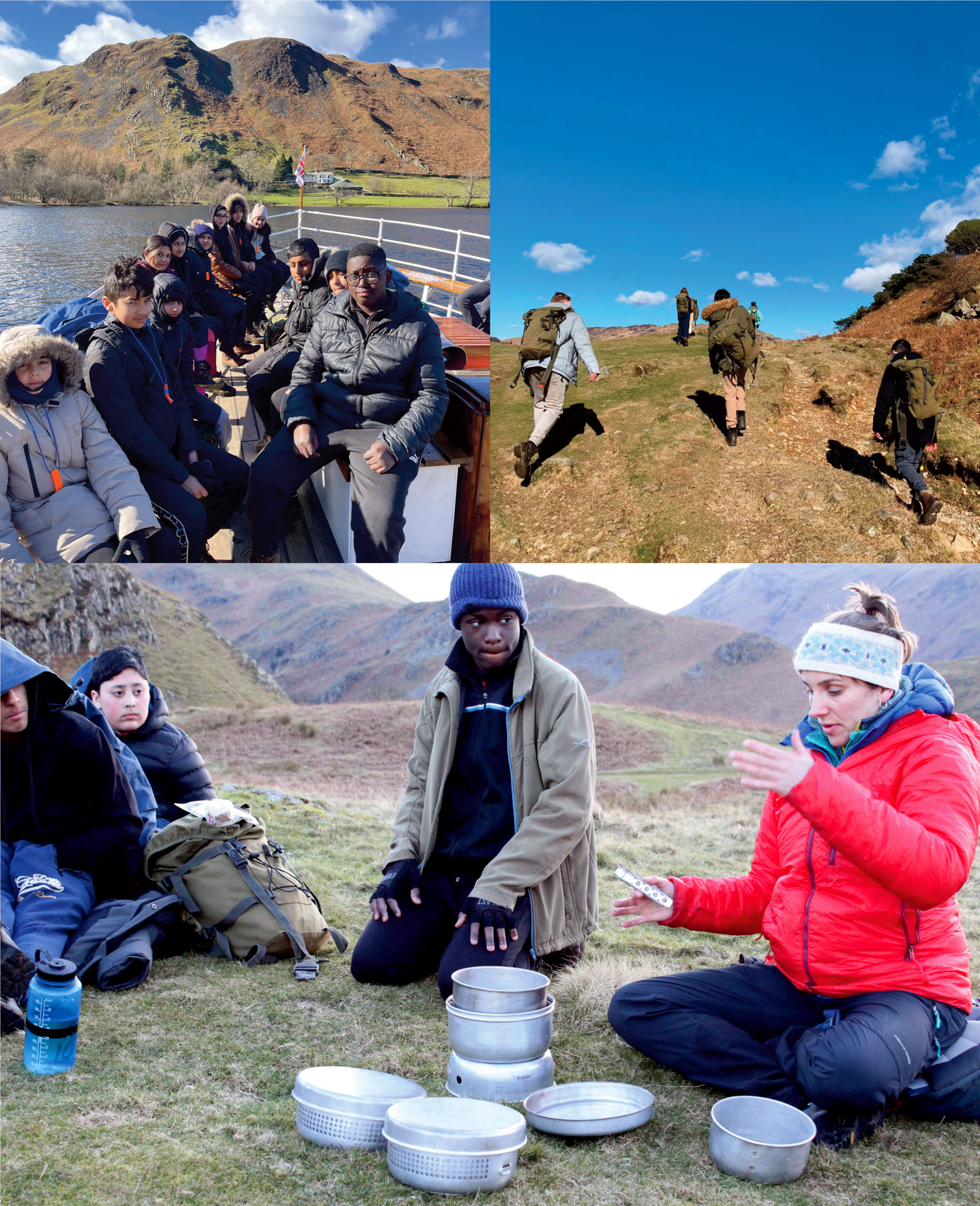 Students and staff were extremely proud after accomplishing the hike! One student said, "Miss, it's so worth the leg ache, I love being in the mountains".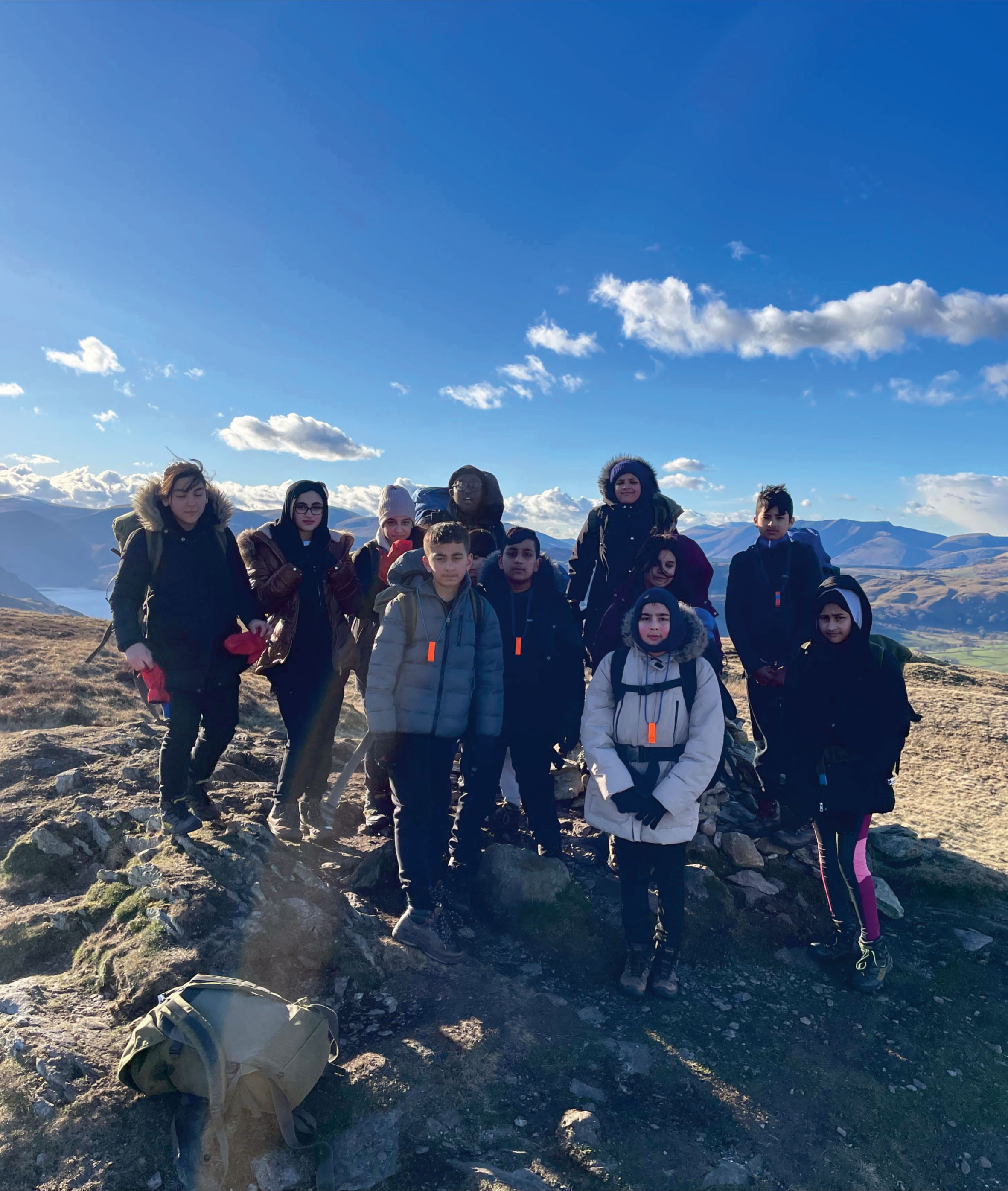 Muir Team took part in a lovely morning walk to the bottom of the 30ft rock face. Students were challenged to rock climb and abseil back down. All students conquered the challenge! The group then rowed back across the lake enjoying the breathtaking scenery.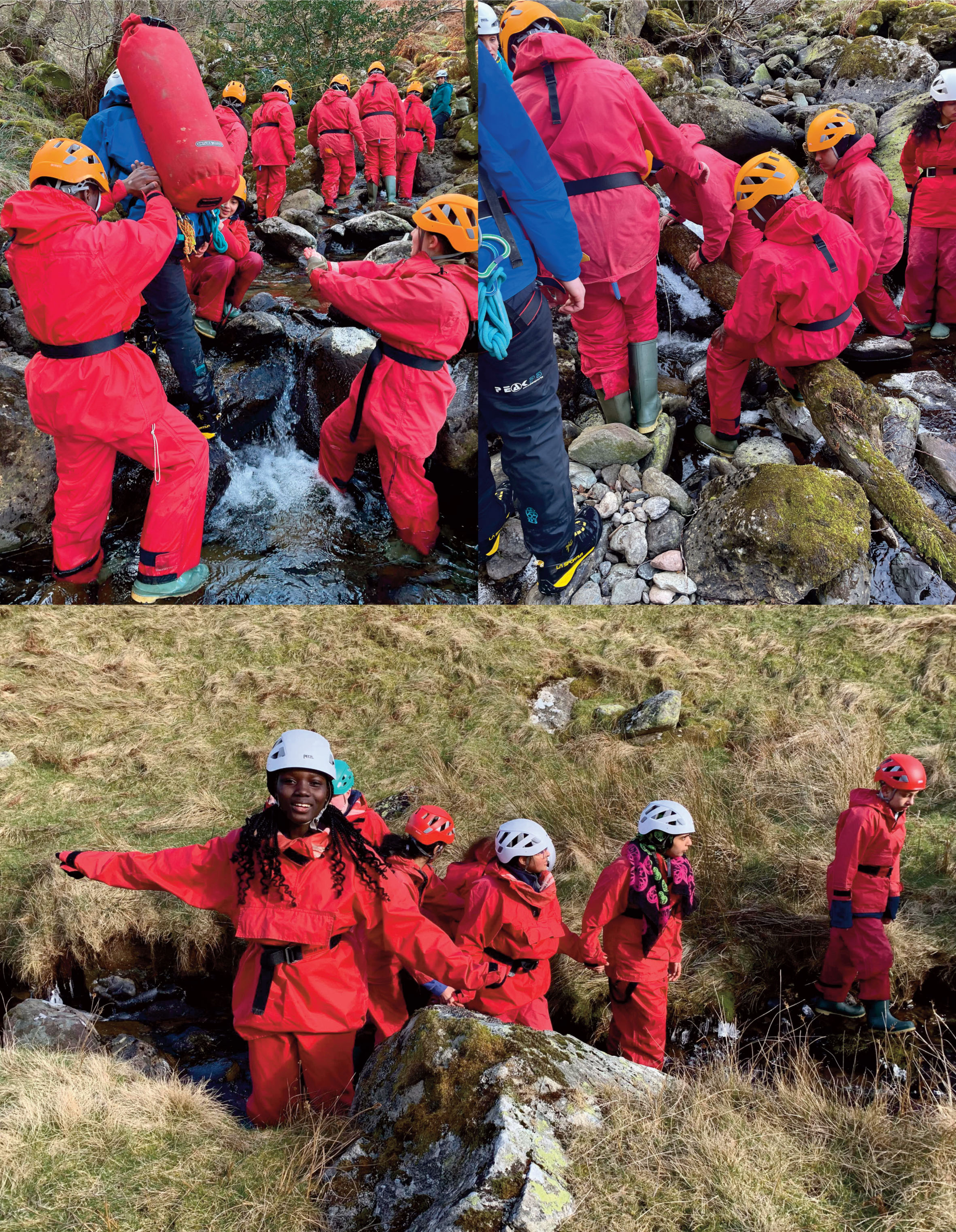 The Bonington team took part in gorge walking in Fusedale Beck. The team worked together to overcome the many obstacles between them and the finishing point, challenging each other and building key skills to complete the activity.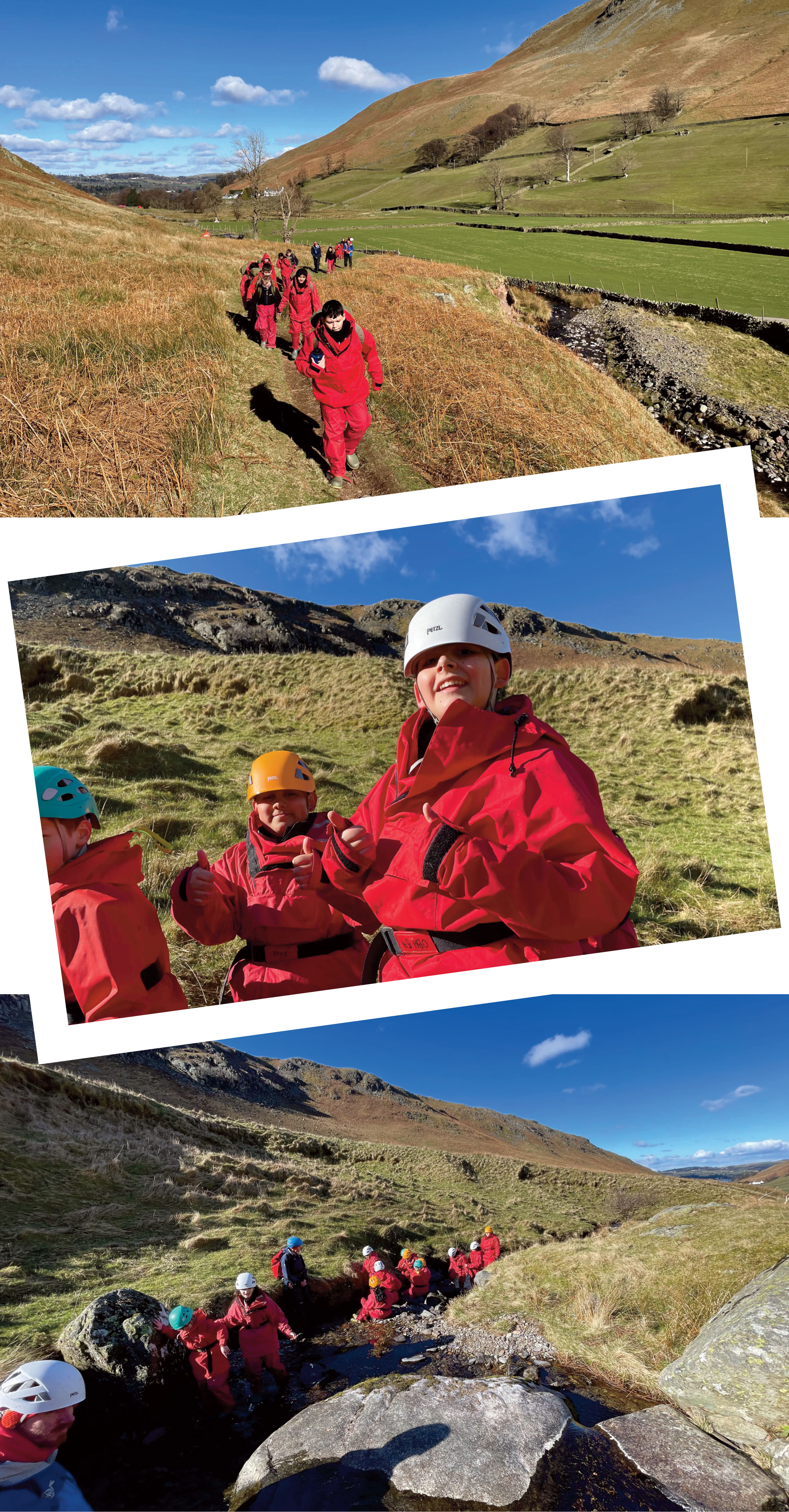 One student said, "I'm not scared any more, it's so much fun".
They finished the day with torchlight orienteering around the woodland.
Ten explorers in Dalton scaled not one mountain today, but two! In glorious sunshine, they first climbed Steel Knotts and then walked onto Pikeawassa. After lunch, they walked up Hallin Fell. The views were stunning, and our students showed amazing courage and resilience.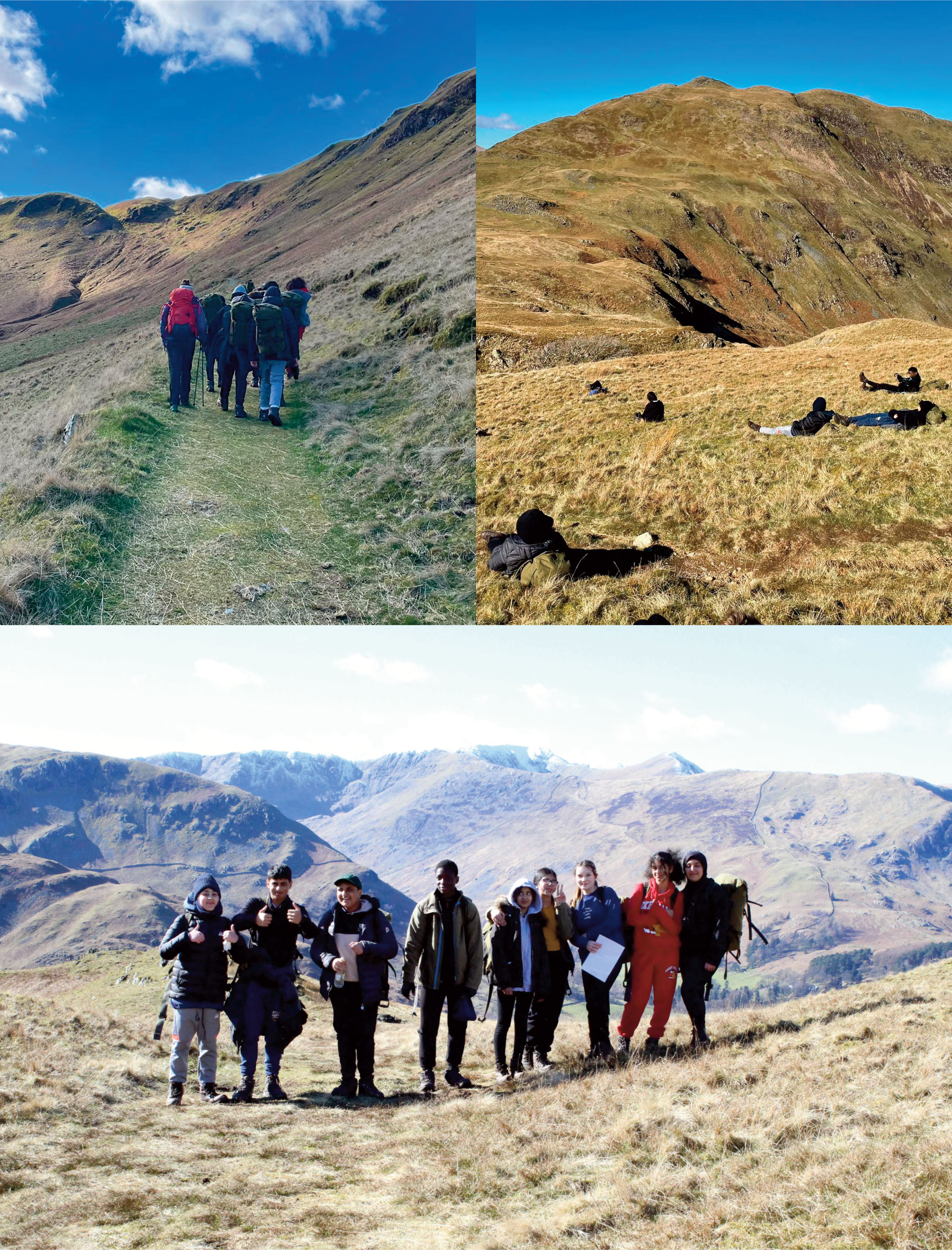 As students rested and looked onto the views, one student said, "It is so good here I wish I could stay here for 6 weeks". Another student said, "The people that live here are so lucky, because it is so beautiful".
Well done to all students and staff taking part and a big thank you to Mr Jacobs, One In A Million Co-founder/ OIAM Charity CEO, for joining the staff and students for Day 2 and supporting them to complete their challenge.
Day 3:
Arkless set out canoeing on the lake, surrounding by stunning mountains.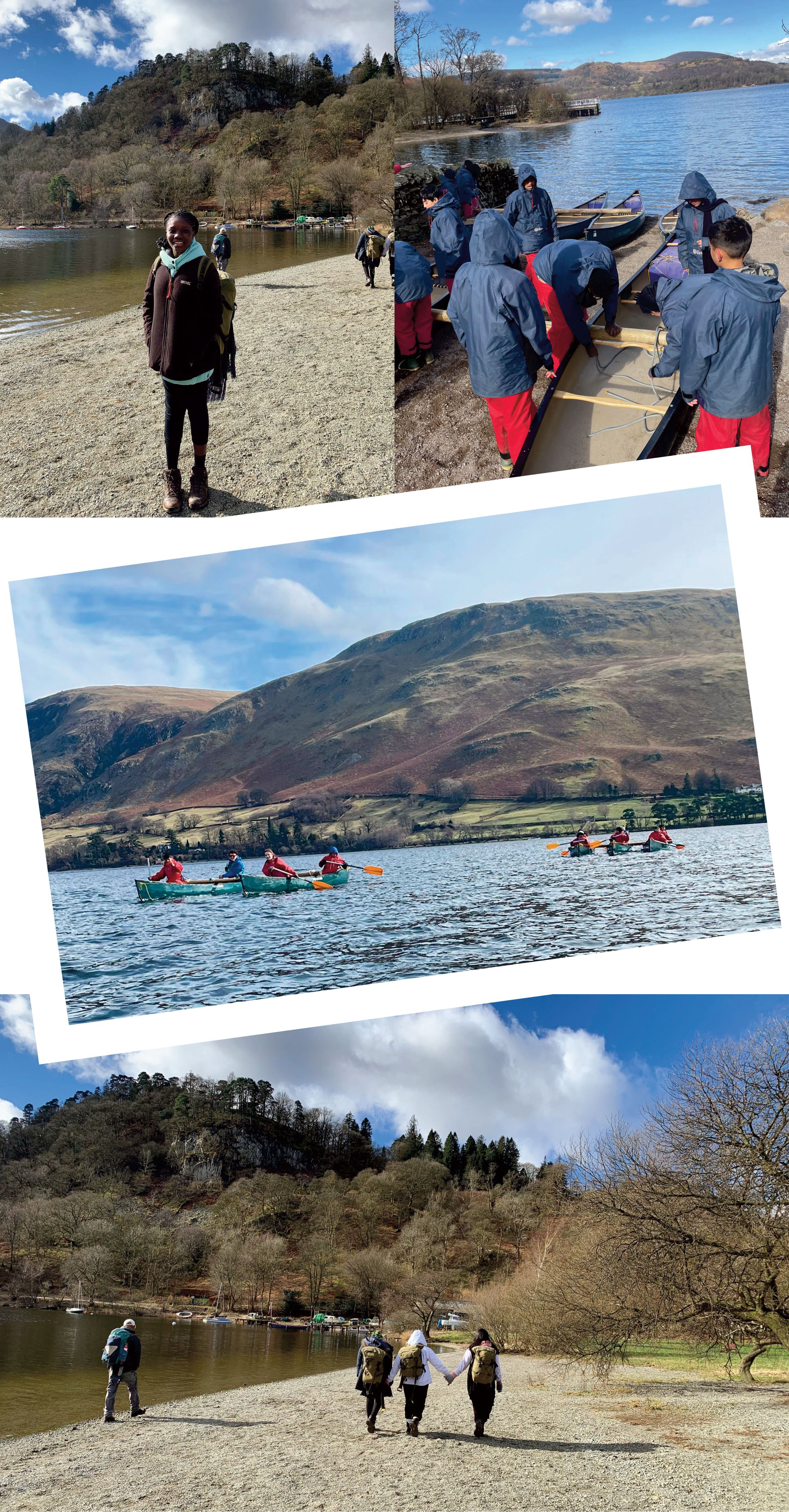 They canoed for around an hour to a nearby beach, where they stopped to eat lunch. They then began gorge walking which involved teamwork and showing compassion for one another. Students thoroughly enjoyed the challenge. The group finished with torchlight night-time orienteering in small teams in the woodland followed by a well-deserved hot chocolate.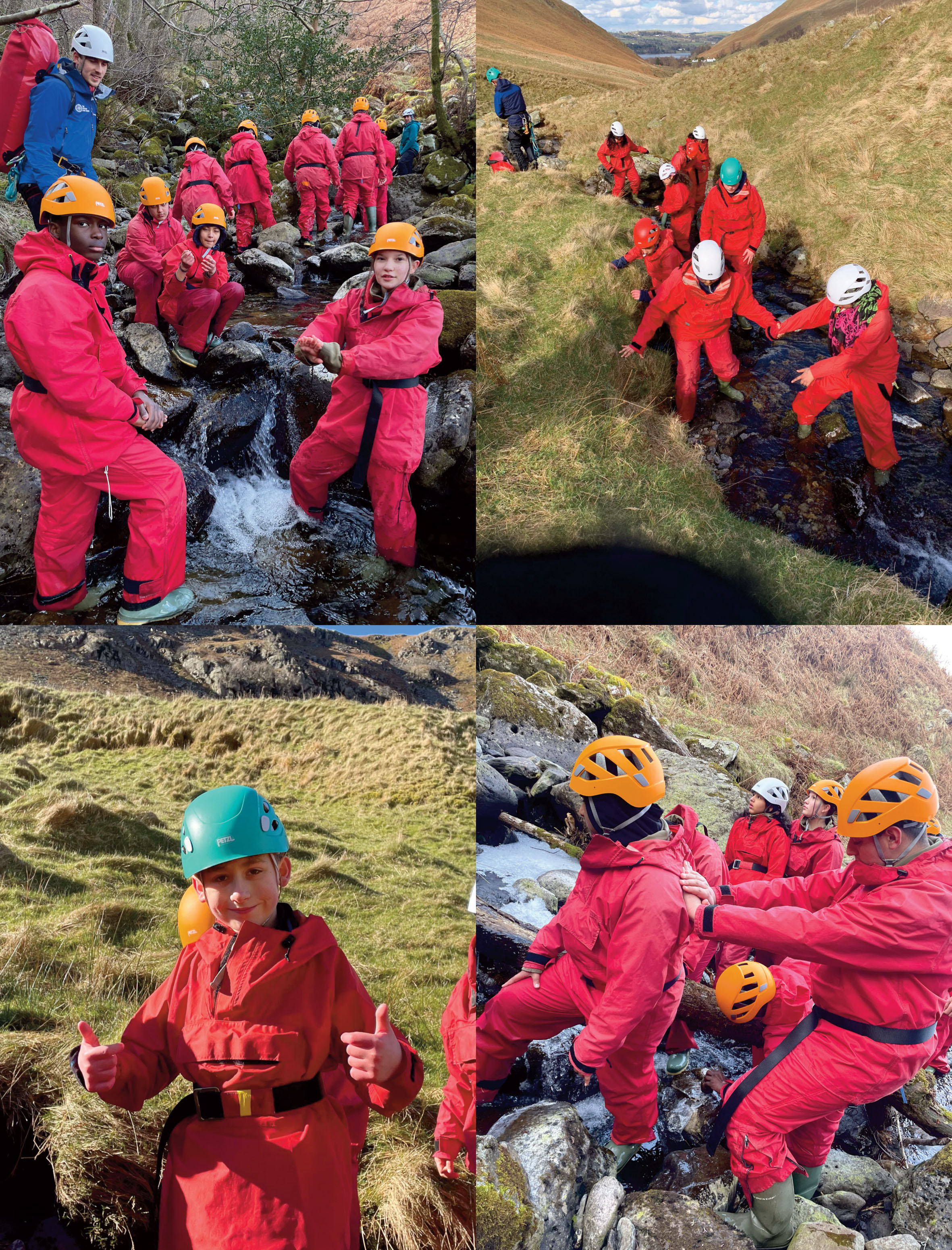 Fiennes team started the day inside a Yurt, reflecting on their achievements during day 2 and working through some team building activities. The afternoon involved the team gorge walking through a mountain stream. Students enjoyed the challenge and used the skills they had previously developed. Evening activities included a treasure hunt in the woodland and a warm hot chocolate!
The Bonington team rowed 3km across the lake to Silver Bay. Students completed the row as a group of 12 in a rowing boat, stopping for snacks and enjoying the scenery.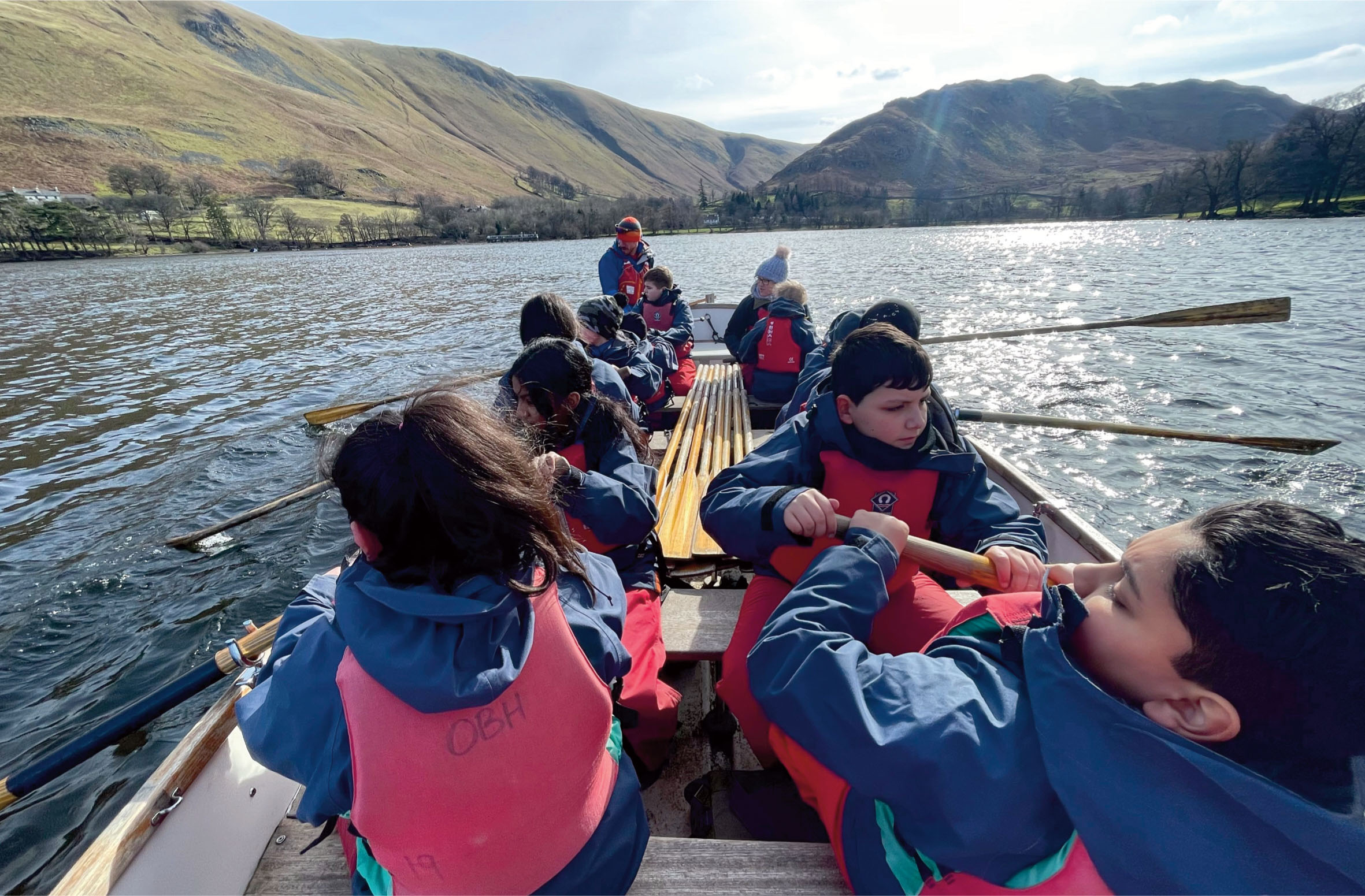 The Hill team's morning activity was canoeing on Ullswater Lake, students were in 2 groups of 6. Their first challenge was to row across the lake, which required excellent communication skills to ensure they worked successfully as a team. The group then enjoyed playing a number of team games on the lake including canoe rugby and a singing and dancing competition while still in the canoes! The day ended with an evening campfire and a reflectional time on the day.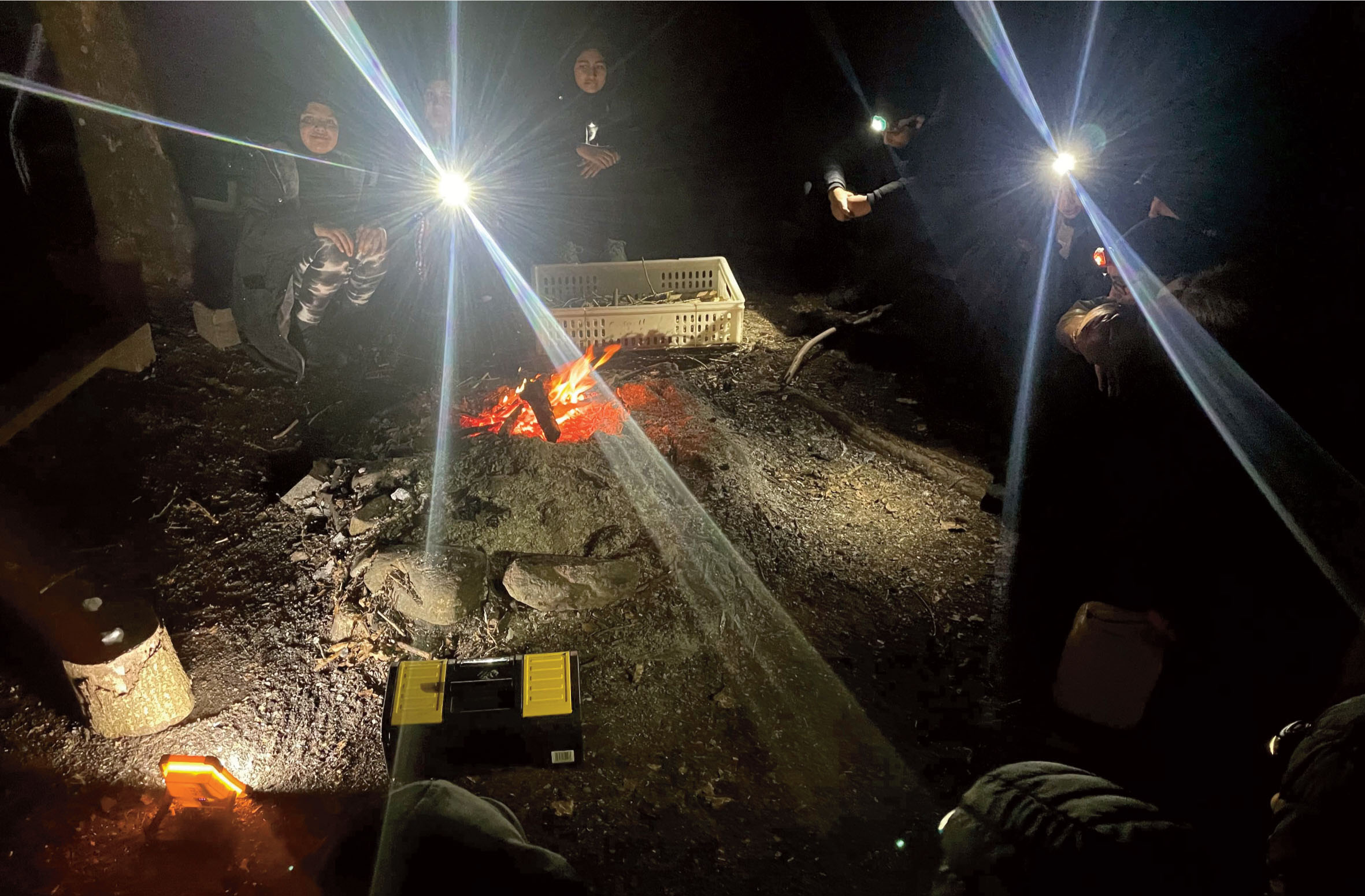 The Muir team paddled around 4km across the lake to Sandwick Bay.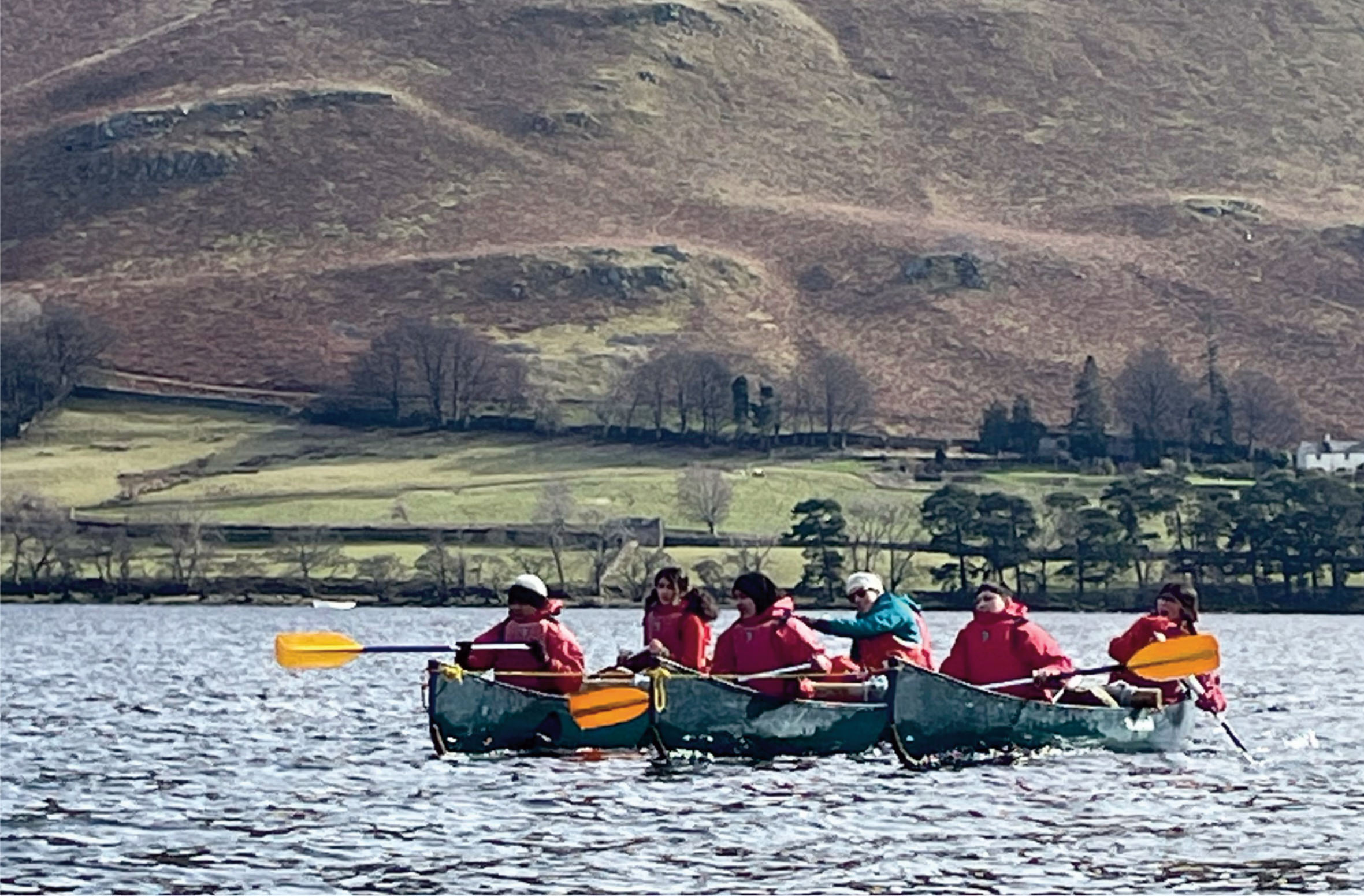 Students demonstrated resilience and teamwork to complete the distance. In the evening they enjoyed a cookout, joining up with the Bonington team and walking back together using head torches to light the way.
Speaking to a couple of students on our return, one student said, "I cannot wait to come back, it's been brilliant! Everything we have done has been so fun!". Another student said, "I've learnt so much. I'm proud of myself. I was a bit scared (of the activities) at first but did them and had fun, it was the best thing I've ever done".
Staff were also keen to share their thoughts, "I thoroughly enjoyed the experience and, despite being out of my comfort zone on many occasions, I cannot wait to go again next year" and another member of staff remarked, "What an amazing experience not only for myself but for the young people who attended. It was wonderful to see the young people show resilience to overcome many challenges, and demonstrate compassion towards each other".
What Outward Bound said about our students:
The Outward Bounds staff were extremely complementary about our students, stating that "they all consistently demonstrated our school values of, compassion, excellence, honesty and Integrity throughout the week".
Their staff also had lots of lovely things to say about the OIAMFS staff, "Your staff demonstrated great rapport with the students, they clearly know their students. They led by example, encouraged throughout and were fantastic role models for the students. They played an integral role for the success of the students' learning experience. Whilst being constantly diligent throughout. It was a memorable week for our staff, and we can't wait for you to return next year!".
What students said about the residential:
Student 1: "One thing that rocked for me was making it up the mountain. I didn't think I would be able to do it, I did get tired but I kept going. I know I can take on any challenge now, I am resilient"!
Student 2: "The one thing that will stick with me is mentally I can push past my limits if I try my best".
Student 3: "I will not forget the Outward Bounds staff and my teachers because they were helpful, kind, funny and always asked how we were. I have made some good relationships with my teachers, I know they will help me at school".
100%

of students agreed 'they were glad they attended the residential'.

100%

of students agreed 'the residential has helped me to have a positive attitude towards challenge'.

100%

of students agreed 'the residential has helped me build strong relationships with my peers'.

98%

of students agreed 'the residential has made me more resilient'

100%

of students agreed 'the residential has made me feel good about myself'.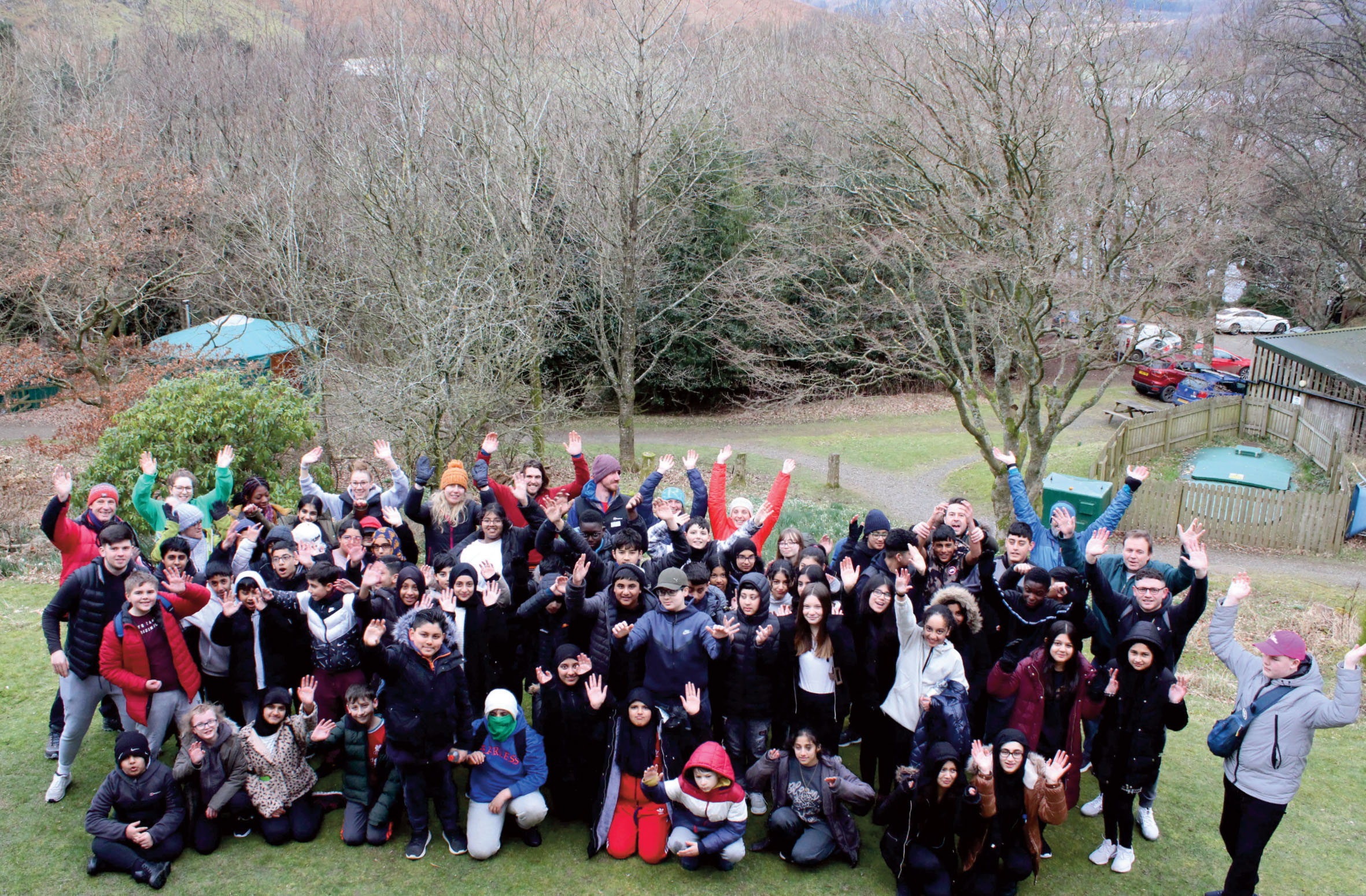 Ms Stuart (Head of PE/ Associate Senior Leader), said, "On overall refection, the residential was designed to teach our young people to never give up, to change their perspective and to learn the most important lesson they could ever have... to believe in themselves. They absolutely shone throughout. Their togetherness and teamwork was a particular highlight! All of our students made us all feel very proud, and I am sure the trip will be remembered by the students for a long time.
Finally, a massive thank you to Outward Bound Trust and their staff; the OIAMFS staff for giving your time so generously; and of course, our amazing students - we are proud of you!".