Join Us For Our Open Evening This Thursday 23rd September 2021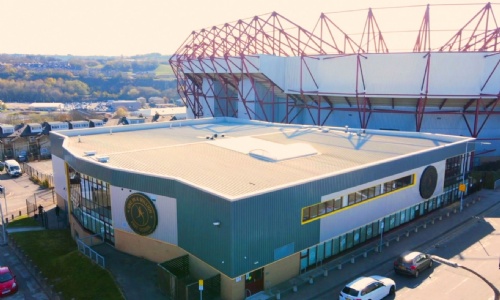 23rd September 2021. We would like invite parents and potential new students (for September 22') to join us for our Open Evening this coming Thursday 23rd September.
Arrival times: 6:00pm or 7:00pm
Finish time: 8:00pm
What you can expect to see:
Reception: Parents and potential new students will be welcomed by the Community Manager along with members of the Pastoral Team. Due to current Covid restrictions, light bite sample items will be served by the kitchen.
Presentations: Stuart Rees, Principal, will present in the main Atrium at the following times: 6:15pm, 6:45pm, and 7:15pm. The presentations will also feature talks by student ambassadors including the Head Girl and Head Boy.
School Tours: To allow for social distancing, student led tours of the school will contain small groups. These will be staggered and take alternating routes of the building.
Should you have any queries please contact freeschool@oneinamillion.org.uk or by telephone on 01274 723439.
We look forward to seeing you on Thursday.
Discover more about our mainstream secondary school by viewing our School Prospectus and take a few moments to enjoy watching our short biographical film titled, The Journey So Far.