FREE parent webinar: How you can build resilience in your child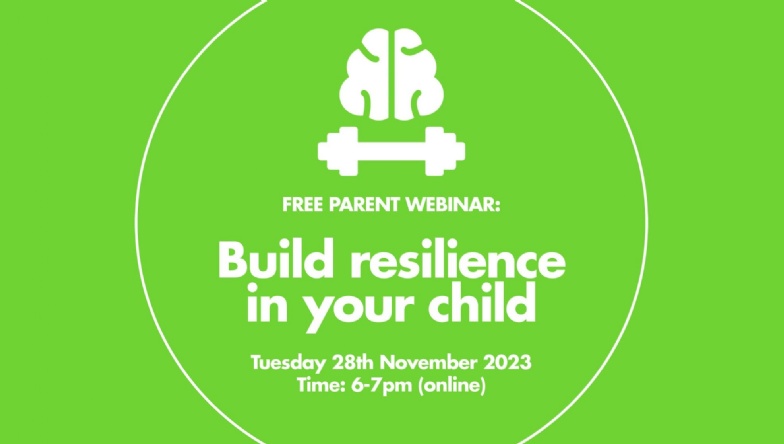 Dear Parents/Carers, we are excited to announce that Elevate Education will be hosting their next parent FREE webinar on 'Resilience'.
Date: Tuesday 28th November
Time: 6-7pm
Venue: Online
When you register using the button below, a link will be sent to your email address
Elevate will be working with our Y11 students, delivering high-impact workshops on study skills, motivation, well-being, and exam preparation. By tuning into their webinar series, you'll learn how you can help support your children at home by reinforcing the skills they're learning at school.
This webinar would also be useful for parents and carers of students in other year groups.
Sign up for the session below to learn how you can help your child to recover from a knock to their confidence. Whether that's a disappointing grade, exam slip-up, or a less-than-perfect report.
Here's what Elevate will be covering that night:
Practical strategies to help your child manage their response to setbacks
Building your child's resilience both in and out of school
How 'fear of failure' can impact your child's resilience
Who is Elevate?
Elevate is an award-winning organisation that has been working with your child's school to help them become more effective learners. We realise that these are challenging times. Your child's ability to self-motivate, manage their time and prepare effectively will be a crucial factor to guarantee their success over this academic year.
Join us for our exclusive webinar series where we will show you – as parents – how to best support your child through school.