Champions Of Bradford! Congratulations Year 10's Boys Football Team!!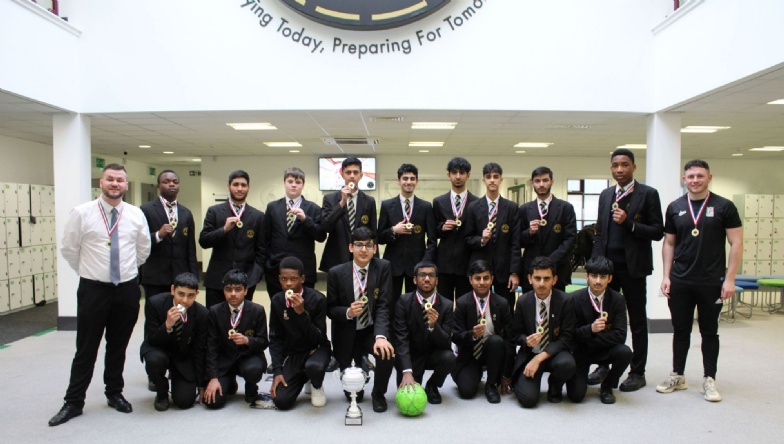 We would like to congratulate the Year 10 boys football team who have won the Bradford School's League!!
The team have played some brilliant football with pace, power and flair. They have demonstrated a fantastic attitude representing the school and its values of compassion, honesty, integrity and excellence. They have exemplified what it means to be a team!
Mr Stokes, Head of Year, "They have played out of their socks this year! Well done to every player, the captain and the manager. Thank you to all the staff and students that have supported them throughout the season".
Mr Kaine, "As manager of the team, I am incredibly proud of what these young men have achieved. Not just for themselves, but for the school. This is our first major sporting trophy we have won as a school. They have broken a barrier now, for other young men and women in our school, to follow.
Roll on the semi-final's of the Champion's Cup in a few weeks".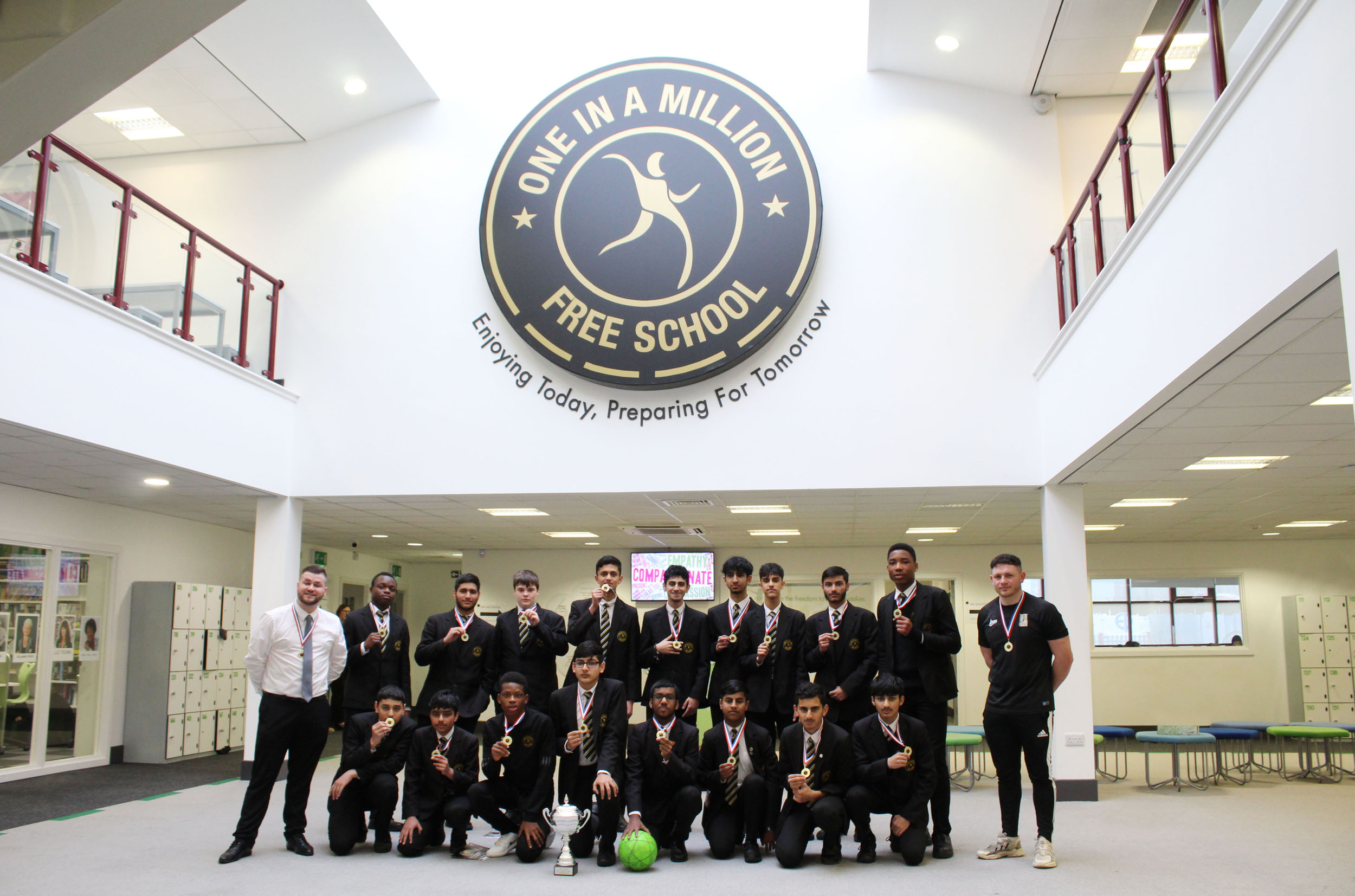 We would like to say a special thank you to Mr Kaine (camera right), Mr Stokes (camera left), and Mr White for their dedication and support towards our champions this season!