Bradford business community broadens the horizons of students at the 'OIAM Careers Expo 2023'.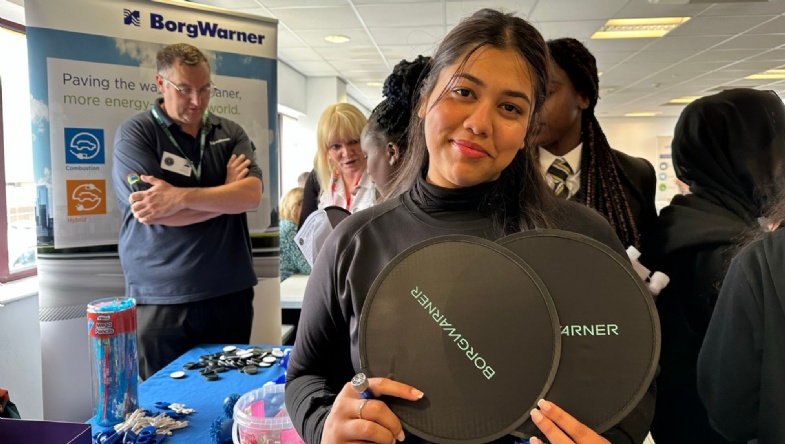 On Tuesday 4th July 2023, One In A Million 'Charity' and 'Free School' combined to host our very own Careers Expo for students in year 9 and 10.
Over 150 students passed through the exhibition hall which consisted of 12 Charity Corporate Partners, the school's HR department, and 3 guest exhibitors from the post-16 sector.
Emma Nulty (OIAMFS Governor, Vice Principal Woodhouse Grove) said, "The Careers Expo was very impressive with 16 companies present and a huge range of sectors covered including: accounting, automotive engineering, manufacturing, IT solutions, corporate/personal law, textiles, book publishing, factory suppliers, social media, legal services, commercial insurance, college, BCAFC foundation, apprenticeships and training.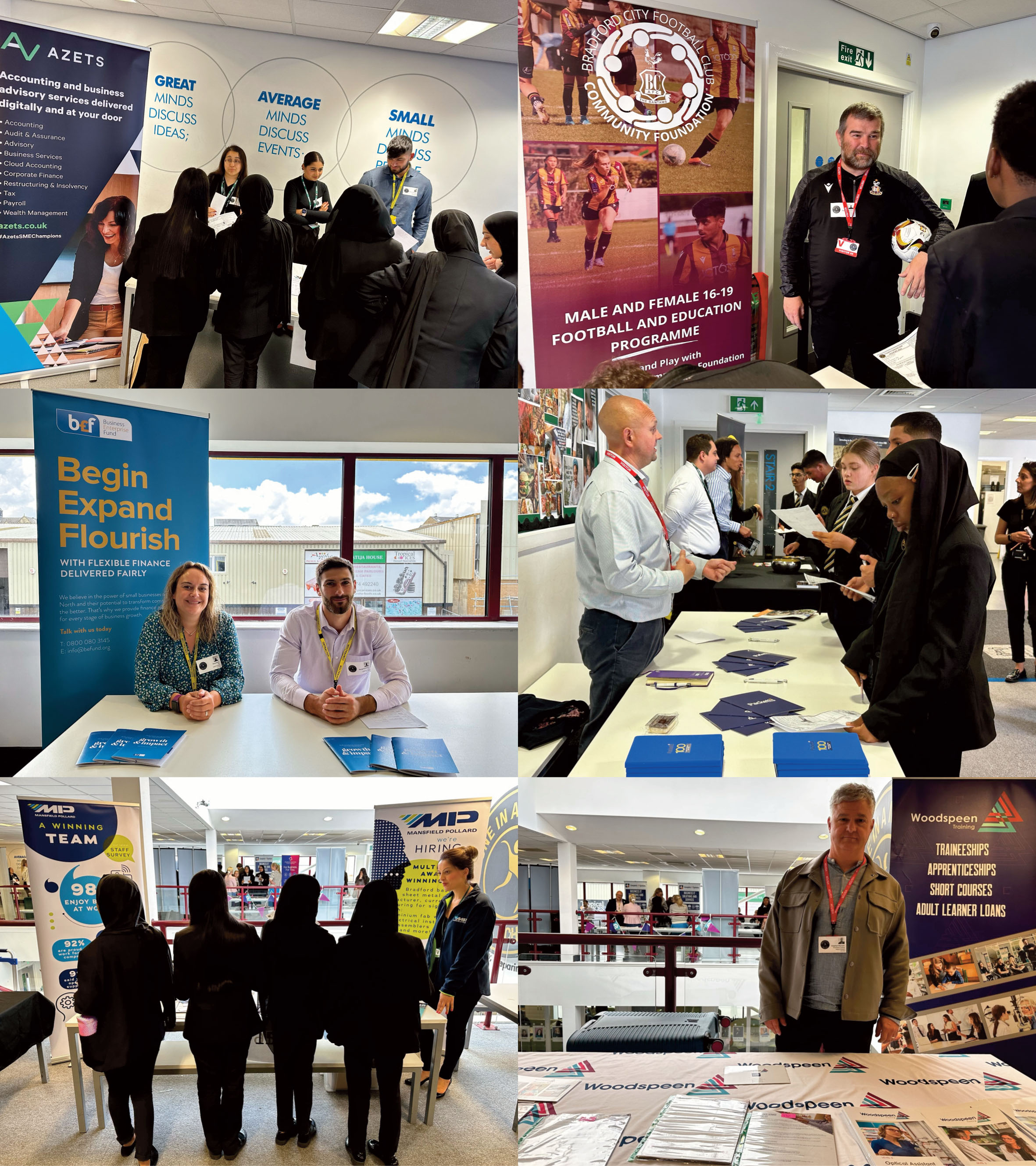 The fact-finding passport sheet that students had to complete was a fantastic idea and served as a great way to support the students in asking questions and starting conversations with unfamiliar adults".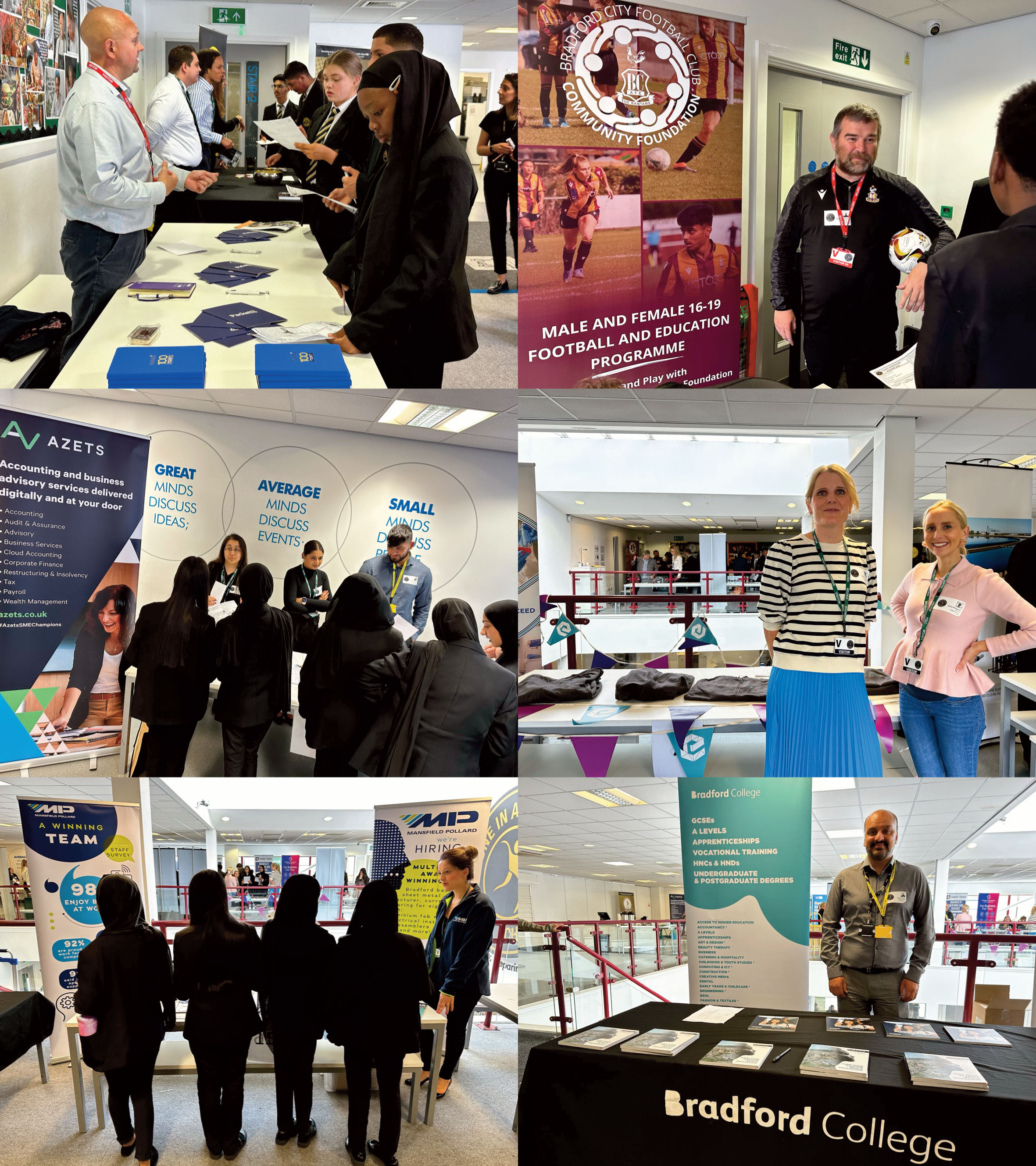 Millie Phillips - Shoo Social: "I was blown away when I was asked a question by a young boy about how Shoo Social support SME businesses with their social media. I have never been asked that before by an adult client, it was such an intelligent question asked by him".
The aim of the OIAM Career Expo is to give young people a platform to explore the world of work, to broaden horizons, raise aspirations, and navigate choices.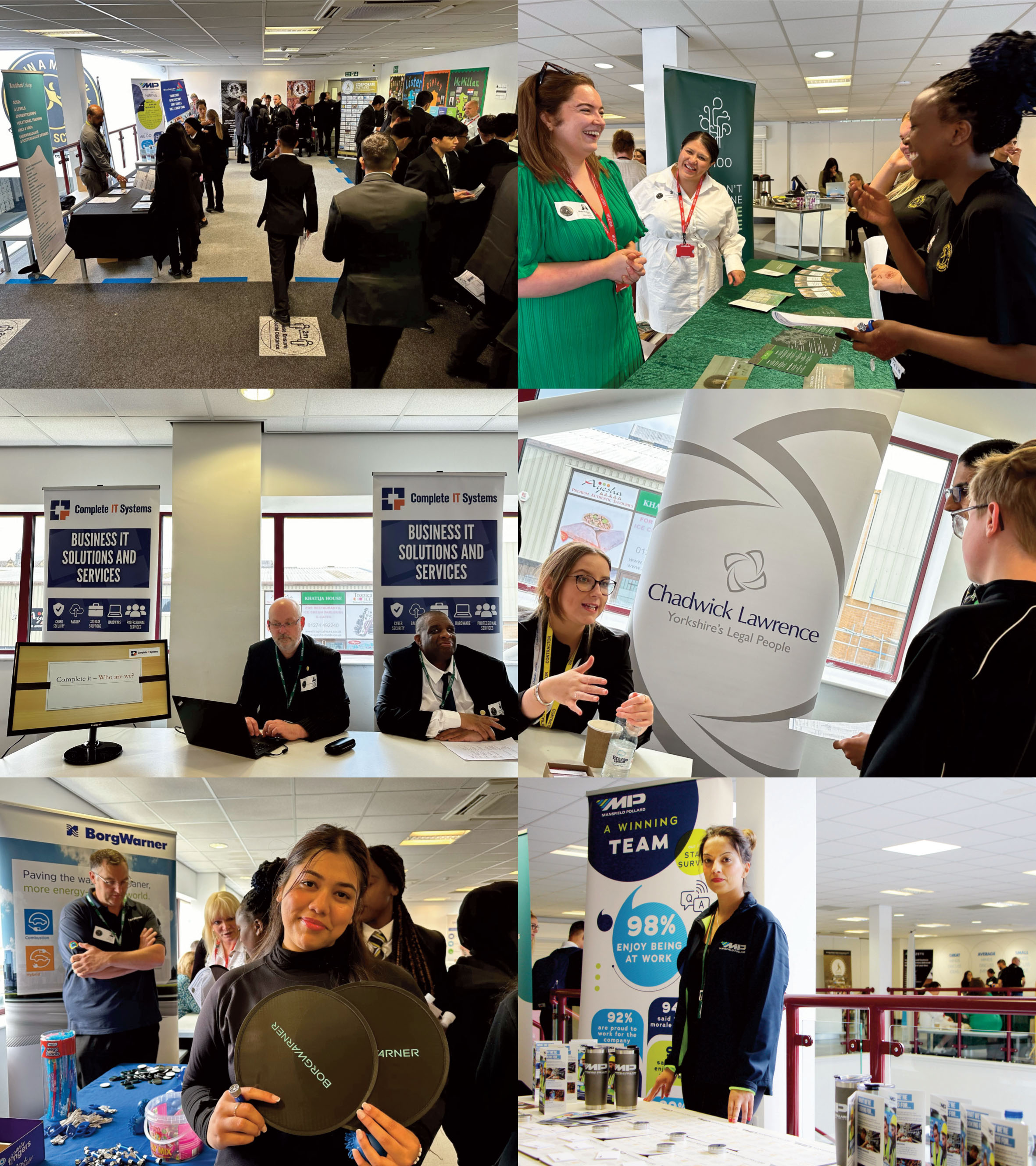 Sayhaan, Yr10 student, remarked, "I feel much more confident about my future after exploring so many options today. It's nice to know that I have so many options and businesses available, just in Bradford alone".
Whilst Bailey, Yr10 student, added, "Christeyns was really helpful in giving us really good advice about apprenticeship opportunities. The one I was interested in hearing about was HGV driving. They told us what we needed to do at school. I would like to work there one day!".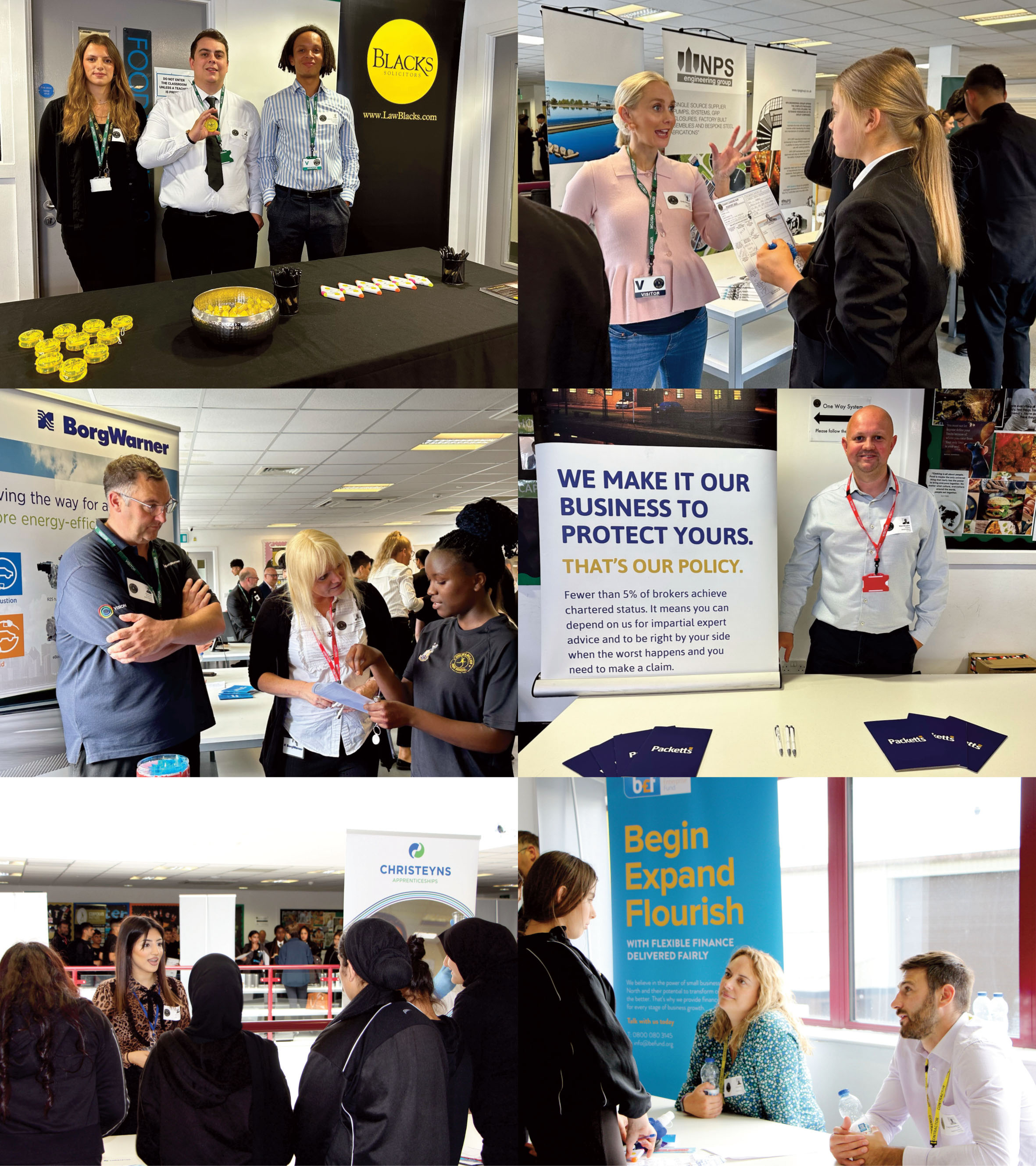 Linda, Yr10 student, really enjoyed the careers expo saying, "I was really inspired to go into apprenticeships by Woodspeen Apprenticeship Training School. I didn't think I was good enough for an apprenticeship before, but I know now that I'm capable of getting any apprenticeship I want".
Arooj, Yr10 student, was equally enthused, "I have really loved today. I got to learn about lots of different businesses that I didn't even know existed in Bradford. I enjoyed hearing about everyone's experiences and how they began their careers. It has inspired me".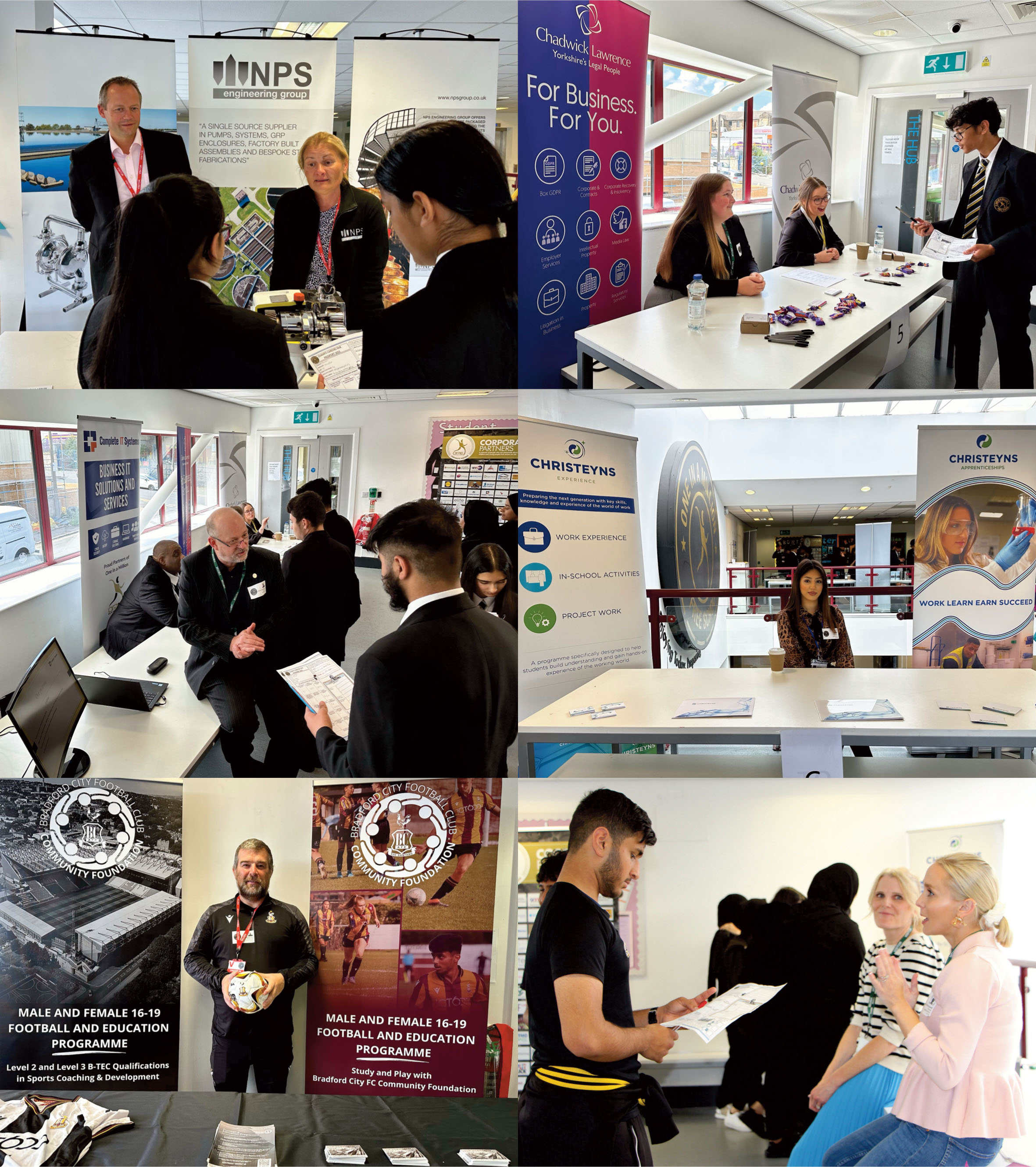 "The students we spoke to were polite, welcoming and engaging at the event", said Monica, Azets. "There were lots of questions being ask about what we did and how we got there and great conversations about their future career aspirations being had all around the room."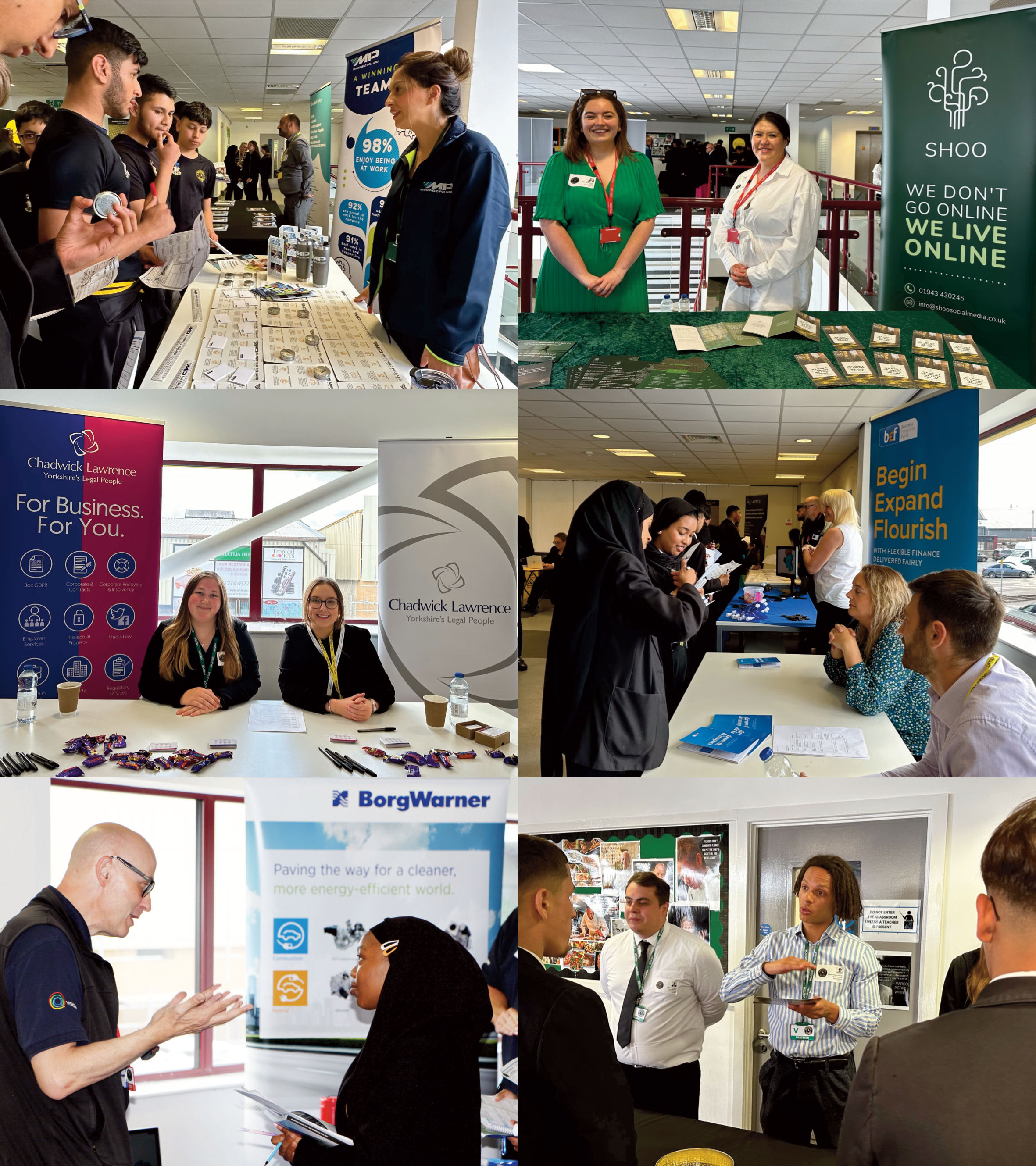 Brooke Little, Chadwick Lawrence: "It was so lovely to see all the students being so confident and independent when approaching us. The room was filled with so much energy!".
Kam Dhillon, Mansfield Pollard: "I really enjoyed attending today. There was a great energy from the students. They were keen, eager and engaged really well. They asked lots of questions which is great because it shows they are interested and want to find out more about what we do as a business. I hope they too enjoyed themselves and found the event informative".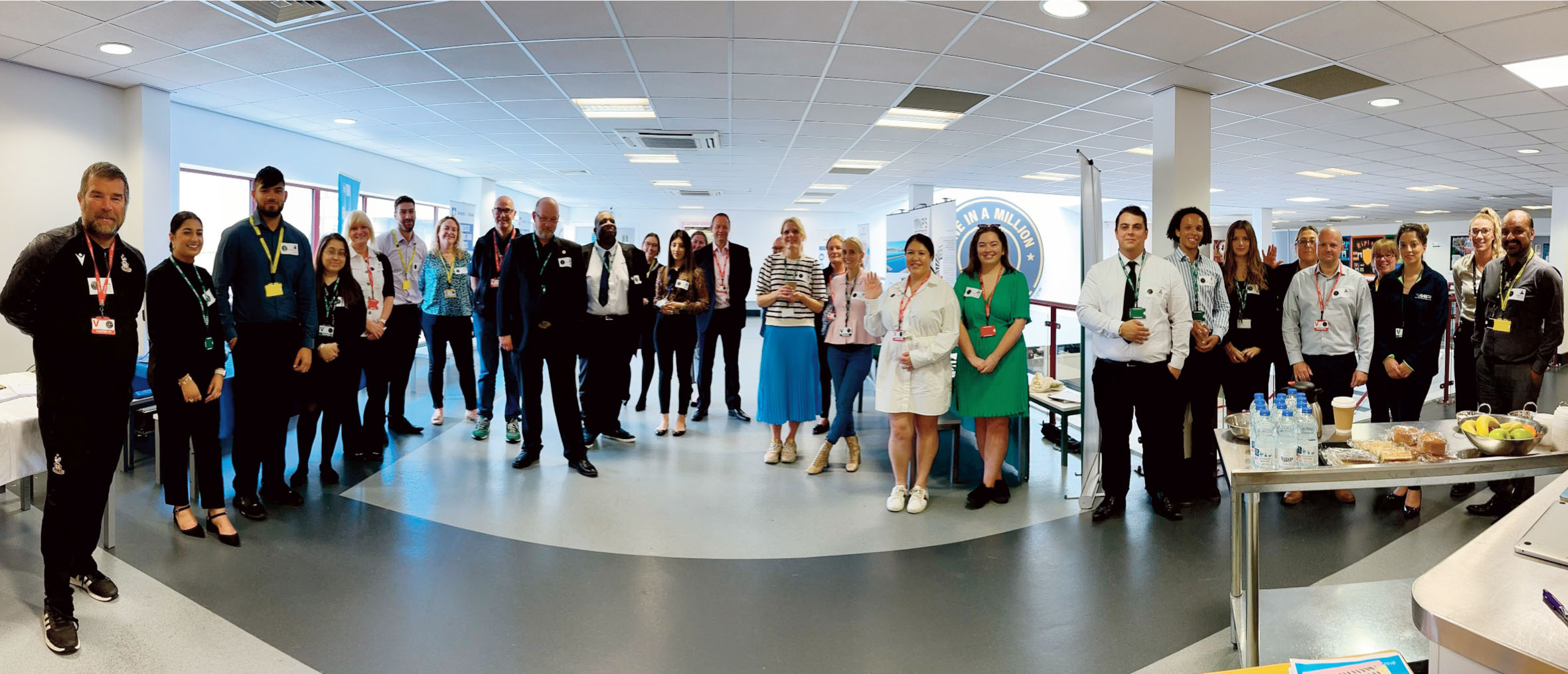 In closing the event Craig McHugh, OIAM Charity Executive, said, "I would like to say a big thank you to every business for taking time out of their busy schedules to engage with our students today. I would also like to thank the school staff, and in particular Charlotte, Sanna, and Debra. There was a real buzz around the room, and it was great to see some incredible conversations and connections taking place, which could be the start of a process leading to a fruitful career. We look forward to developing our pathways to connect our young people with the Bradford business community".
---
Thank you to OIAM Corporate Partners for your attendance: Azets, Blacks Solictors, Borg Warner, Business Enterprise Fund, Chadwick Lawrence, Christeyns, Complete IT Systems, Emerald Publishing, Mansfield Pollard, NPS Engineering Group, Packetts Insurance, Shoo Social Media. As well as invited guests Bradford City Foundation Scholarship, Bradford College, Woodspeen Apprenticeship Training School.