AWARE (Parent Group) School 'Summer Holiday Guide 2022' Is Out Now! Find out more...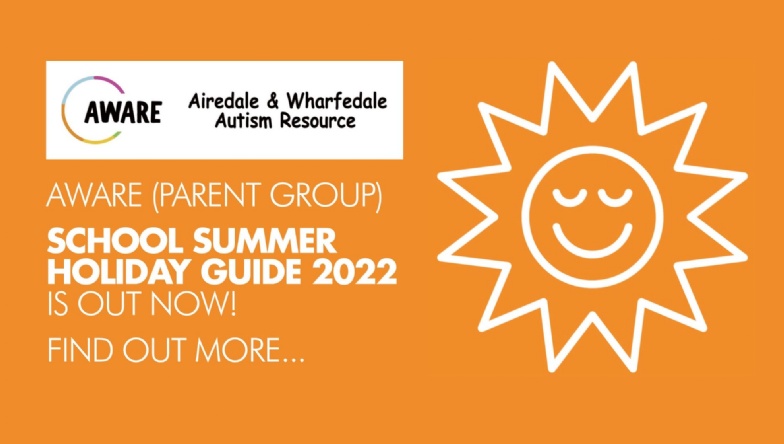 The national summer school holidays are creeping ever closer and if you are looking for ways to entertain your child or young person, AWARE is here to help!
They have produced a Summer Holiday Guide, which has information on lots of local services, places and resources that may be useful over the summer break. There are details on activities both for parents/carers & children to attend together and for children and young people to attend on their own.
Aware Holiday Guide:
The summer holiday can be a difficult time for autistic people and their families. Whether going away for some of the summer or staying at home, the change in routine can be a challenge. For those going away, everything from travelling to a holiday destination to using public transport and getting used to a new place and routine can prove difficult and create a great deal of anxiety.
The NAS (National Autistic Society) have produced a guide, Preparing For the Summer Holidays, which can be found here:
Take a look at this AWARE School Holiday Guide (attached below) for 2022. All the information provided is correct at the time of publishing but you will need to contact each service direct for further information. There are so many different activities, and you may need to find out if the services are suitable for your child; all the contact details are in this guide! Take your time! Happy holidays!!
Who is 'Aware':
AWARE is a parent-run group supporting families with children and young adults on the autistic spectrum (formal diagnosis not required). The group covers the Airedale, Wharfedale, Bradford and Craven areas and beyond. Visit their website at www.aware-uk.org/
Please, click on the attachment below to view your School Holiday Guide.